Season 16 of the reality television series 'Big Brother' captivated audiences from June 25 to September 24, 2014. This thrilling season showcased a diverse group of houseguests ready to compete, strategize, and navigate the intricate social dynamics of the Big Brother house. Throughout the season, viewers were treated to unexpected twists, intense rivalries, and surprising alliances that kept them hooked until the end.
'Big Brother Season 16' again proved why it remains a beloved and enduring reality TV sensation, captivating fans with its blend of competition, strategy, and charming personalities. It's time to step into the 'Big Brother' house and witness the drama, the alliances, and the ultimate quest for victory in this unforgettable season. If you want to know where your favorite contestants from Season 16 are now, we've got you covered.
Where is Derrick Levasseur Now?
Derrick Levasseur is a renowned American television personality and private investigator from Providence, Rhode Island. Following his 'Big Brother' triumph, Levasseur embarked on a successful career in the television industry. In March 2016, he confirmed his participation in the Investigation Discovery series 'Hard Evidence: Is OJ Innocent,' which the acclaimed Martin Sheen produced. Additionally, he co-hosted two podcasts, 'Crime Weekly' with YouTuber Stephanie Harlowe, where they delve into true crime stories, and 'The Winner's Circle,' alongside fellow Big Brother winner Cody Calafiore, where they analyze the current season of 'Big Brother.'
Before his television stardom, Levasseur was a police officer in Central Falls, Rhode Island. Throughout his 13-year tenure, he achieved numerous accolades, including the Medal of Valor, for his exceptional service and bravery. Levasseur's career highlights include working in the Patrol Division, Detective Division, and Special Investigations Unit, collaborating with reputable law enforcement agencies such as the ATF, DEA, FBI, and US Secret Service. He tied the knot with Jana Blythe Donlin on April 30, 2011, and together, they have two daughters named Tenley Rose and Peyton. In 2017, Levasseur retired from the police force to establish his private investigation firm, Break Investigative Group.
Where is Cody Calafiore Now?
Cody Christopher Calafiore first gained recognition as the runner-up on Big Brother 16 in 2014. He later emerged as the winner of 'Big Brother 22: All-Stars' in 2020, solidifying his status as a formidable competitor. Calafiore pursued his education at Monmouth University, where he played soccer as a university team member. He later transferred to Temple University, where he completed his studies at the prestigious Fox School of Business and Management, earning a Bachelor's degree in business administration. At Temple, Calafiore was also a Temple Owls soccer team member from 2010 to 2012.
Before his television debut, Calafiore worked as an event host at Total Entertainment in Hackensack, New Jersey, and held a sales associate position at ADP for six months in 2015. After participating in 'Big Brother' 16, he signed with the New York-based modeling agency Soul Artist Management. As a model, Calafiore has graced the pages of prominent publications such as Winq Magazine, Men's Fitness, LOVE Magazine, and Risbel Magazine. He has also showcased his modeling skills on fashion runways for renowned designers, including Malan Breton, Gents, and Ricardo Seco.
In addition to his television and modeling endeavors, Calafiore ventured into acting, co-starring in the independent film 'What Happened Last Night' in 2016. He also joined 'Keller Williams Realty,' representing Shrewsbury, New Jersey, in October 2019. In July 2021, Calafiore teamed up with fellow Big Brother winner Derrick Levasseur to launch a podcast called 'The Winner's Circle,' where they provide insights and commentary on the current season of 'Big Brother.' Furthermore, in January 2023, he appeared as a contestant on the reality TV series 'The Traitors,' which aired on the streaming platform Peacock. In his personal life, he is currently engaged to Cristie Laratta.
Where is Victoria Rafaeli Now?
Victoria Rafaeli, a former contestant on the reality television show 'Big Brother,' has transitioned into a successful career as a Fashion and Lifestyle blogger, influencer, content creator, and professional photographer. Based in Miami, she utilizes her creativity and passion for curating visually stunning and engaging content for her online platforms.
As a blogger and influencer, Rafaeli shares her fashion expertise, beauty tips, and lifestyle insights with her dedicated followers. Her keen eye for aesthetics and photography skills further enhance the quality of her content, capturing the attention of her audience. Beyond her digital presence, Rafaeli has also embraced significant personal milestones. She is happily married to Amit Atash, and in November 2022, they celebrated the birth of their first child, Ehud Udi Atash. This new chapter in her life adds another layer of joy and fulfillment to her already thriving career.
Where is Caleb Reynolds Now?
Caleb Reynolds is an American reality television personality and Army veteran who gained recognition as a contestant on the reality TV show Big Brother. Beyond his television appearances, Caleb is known for his ownership of Peach Perfect, a business venture that sells different women's fitness clothes. He is happily married to Ashley Jay, and they have three children together. Caleb's military background and experience as a veteran have shaped his journey, and he continues to pursue his entrepreneurial endeavors while balancing his family life.
Where is Frankie Grande Now?
Frank James Michael Grande Marchione, or Frankie Grande, is a multi-talented American entertainer with a diverse career in dancing, acting, singing, producing, hosting, and online content creation. Born on January 24, 1983, he is best known as the older half-brother of the renowned singer and actress Ariana Grande. Grande has made a mark in the theater world, performing on Broadway in notable productions such as 'Rock of Ages' and 'Mamma Mia!' He has also appeared in Off-Broadway, regional theater, and touring shows.
In addition to his work in theater, Grande has embraced the digital realm, establishing a YouTube channel in 2012 and gaining a substantial following on social media platforms like Twitter and Instagram. His online presence has allowed him to connect with fans and share his talents more intimately and interactively. Grande's television appearances include being a judge on 'America's Best Dance Crew' in 2015. He also co-hosted the live Amazon fashion and shopping show 'Style Code Live' from 2016 to 2017. Recently he starred in the film 'Summoning Sylvia.'
Beyond his entertainment career, Grande has been actively involved in philanthropy. He co-founded the non-profit arts organization 'Broadway in South Africa' and has worked with organizations such as buildOn. His dedication to giving back extends to his participation in events like "Broadway Sings for Pride" and AIDS/LifeCycle, where he has raised funds and awareness for important causes. In his personal life, Frankie Grande married Hale Leon in May 2022, whom he had been dating since 2019. Notably, in 2023, he obtained Italian citizenship, adding another layer to his cultural background and identity.
Where is Christine Brecht Now?
Christine Kominek is a Social Media Coach and Bartender, currently running her own coaching business called Kom Coaching. Based in Tucson, Arizona, she has been actively involved in social media and online marketing for the past eight years. Christine's educational background includes studying Family and Human Development at Arizona State University, where she obtained her coaching license. Her expertise in social media marketing and outreach enables her to assist clients in leveraging the power of free marketing through platforms like Instagram and TikTok.
In addition to her coaching endeavors, Christine is a bartender at Casa Marana Beer, Wine, Spirits, and Pizza. She has been a part of the establishment since June 2020, combining her passion for mixology with her social media expertise. In 2020, she made headlines for launching her OnlyFans profile, which has garnered significant success. She is married to Daniel Kominek, Air Force Veteran turned realtor, and the pair recently gave birth to their son, baby Monty.
Where is Nicole Franzel Now?
Nicole Ann Franzel-Arroyo is a television personality hailing from Ubly, Michigan. Nicole graduated from college as an ER nurse in 2014, displaying her dedication to the medical field. Two years later, after her appearance on Season 16, she returned for 'Big Brother 18' and emerged as the winner, solidifying her status as a formidable competitor. In 2020, Nicole competed in 'Big Brother 22: All Stars,' where she finished in third place.
Beyond Big Brother, Nicole also competed on 'The Amazing Race 31' alongside her boyfriend at the time, Victor Arroyo. The couple's relationship blossomed during their time on 'Big Brother 18,' and they became engaged on September 8, 2018, in a special appearance on an episode of 'Big Brother 20.' They eventually tied the knot on March 16, 2021. In January 2021, Nicole announced on Twitter that she was expecting her first child with Victor. Their son, Victor "Arrow" Arroyo IV, was born in July 2021, bringing joy to their growing family.
Where is Donny Thompson Now?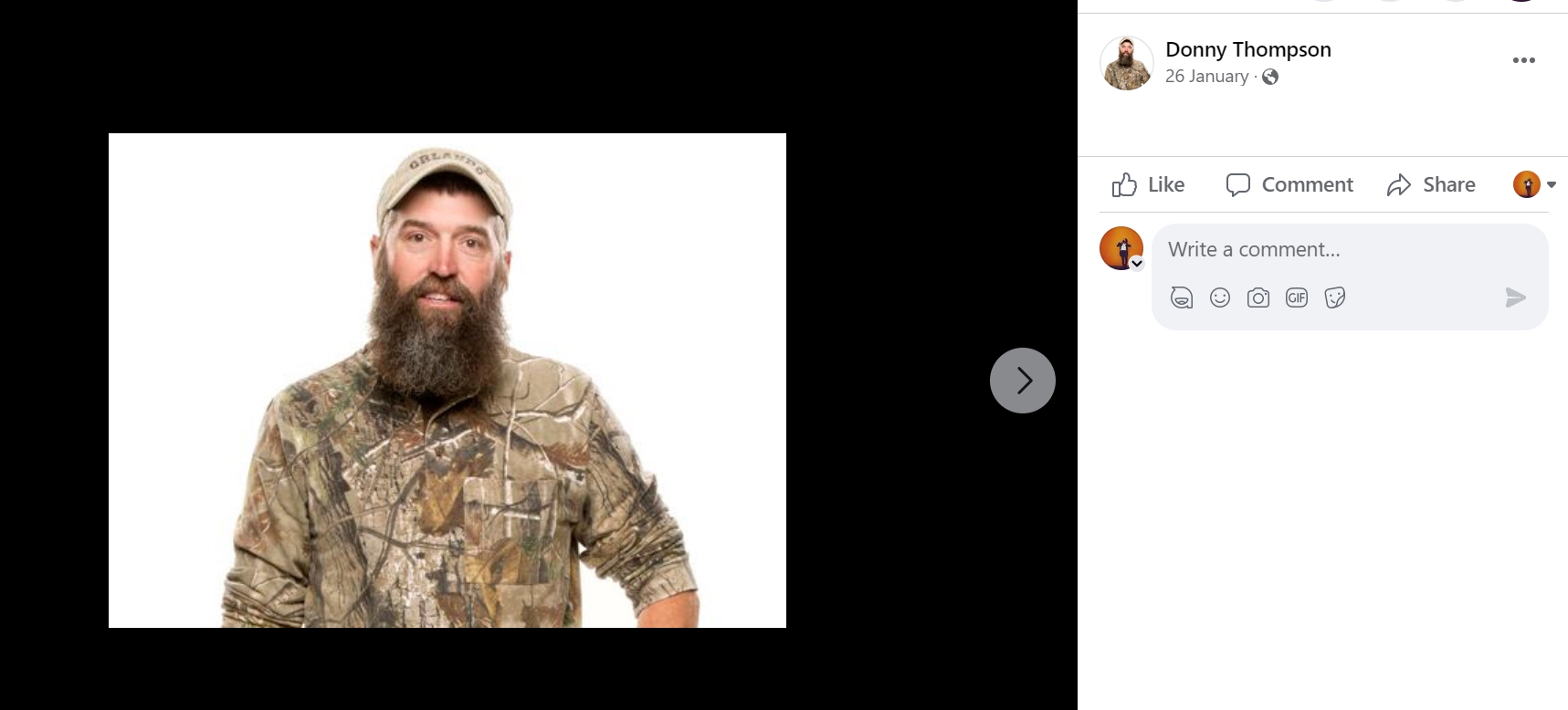 Donny Thompson is a dedicated groundskeeper based in Albemarle, North Carolina. With a passion for maintaining and beautifying outdoor spaces, Donny takes pride in his work and ensures that the surroundings are well-kept and visually appealing. His landscaping and grounds maintenance expertise allows him to provide exceptional care to various properties, including residential homes, commercial buildings, and public spaces.
Where is Zach Rance Now?
Zach Rance, a Palm Beach Gardens, Florida resident, has had a diverse professional journey encompassing life coaching, real estate, and podcast hosting. He is an alumnus of Palm Beach Gardens High School and went on to study Economics at the University of Florida. As the founder of Life Coach Zach, he works primarily with high-income earners, guiding them to shift their mindset and achieve more by doing less.
In addition to his coaching endeavors, Zach is also involved in the real estate industry. As a licensed Realtor and real estate consultant, he has worked with Tanner Lamb and Associates and currently operates as a top-producing agent at the firm. Throughout his career, Zach has achieved notable success. During his time at Exit Realty Partners, he ranked as the number one agent on the buyer side for all Exit Realty agents in the State of Florida in May 2017. Alongside his professional pursuits, Zach is also known for his personal life. Currently single and living life to the fullest, he embraces new experiences and cherishes the opportunities that come his way.
Where is Hayden Voss Now?
Hayden Voss, based in the Greater Chicago Area, is a remote personal trainer and the owner/coach of Versus Fitness LLC. As the owner and coach of Versus Training LLC, Hayden provides personalized training programs and guidance to individuals seeking to improve their fitness levels. Before starting Versus Training LLC, Hayden gained valuable experience as a personal trainer and group fitness instructor at ENRGi Fitness in Chicago's River North area. Outside of his professional pursuits, Hayden is currently in a relationship with Rooth, and they enjoy sharing their lives. His commitment to personal fitness and wellness extends beyond his career as he strives to lead a balanced and fulfilling lifestyle.
Where is Jocasta Odom Now?
Jocasta Odom is a remarkable individual who wears multiple hats in her pursuit of helping and inspiring others. As a mother of two, she understands the importance of nurturing and guiding young lives. Additionally, Jocasta is a radio personality, ordained minister, and Spiritual Life Coach, using her platform to motivate, uplift, and empower individuals through various mediums. Jocasta is a talented author, having penned books such as 'Make Great Decisions Christian Workbook for Teen Girls' and '5-Minute Daily Prayer Journal.' Beyond her professional achievements, Jocasta Odom's warm and compassionate nature shines through in her preaching, teaching, and poetry.
Where is Amber Borzotra Now?
Amber Borzotra, hailing from Los Angeles, California, is a multi-talented individual who has made a name for herself in various creative endeavors. She attended the prestigious Douglas J Aveda Institute, where she likely honed her skills and passion for the beauty industry. Amber is recognized for appearing in notable productions such as 'Just Living: The Web-Series,' 'Little Mermaid,' 'Fierce', and 'The Challenge.' In addition to her professional achievements, Amber is experiencing an exciting chapter in her personal life. She is happily married to Chauncey Palmer and eagerly awaits her first child's arrival. This new journey into motherhood adds a sense of joy and fulfillment to her already thriving career.
Where is Brittany Martinez Now?
Brittany Martinez, a visionary entrepreneur based in the vibrant Los Angeles Metropolitan Area, is the Founder and Editor in Chief of Evie, a revolutionary digital media brand that empowers women across six key verticals: health, beauty, fashion, relationships, career, and culture. As the Editor in Chief of Evie Magazine, she curates and oversees content that resonates with women from all walks of life, encouraging them to embrace their individuality and thrive in various aspects of their personal and professional journeys.
Beyond her professional accomplishments, Brittany finds fulfillment in her personal life. She is happily married to her high school sweetheart, Gabriel Hugoboom. Their enduring love story serves as a testament to the power of lifelong partnerships built on trust and shared experiences. Recently, the couple welcomed the joyous arrival of their baby, embarking on an exciting chapter of parenthood.
Where is Devin Shepherd Now?
Devin Shepherd, a former professional baseball player, has transitioned into a new career path as a Harley Davidson motorcycle sales manager. While his athletic accomplishments on the baseball field may have garnered attention in the past, Devin chooses to maintain a low profile regarding his personal life, particularly on social media. Although limited information is available about his personal life, it is known that Devin is a proud father to a beautiful daughter.
Where Is Paola Shea Now?
Paola Shea is a talented music curator and DJ, recognized for her roles in films like 'Vamperifica' and '12 Steps to Recovery'. With a passion for curating captivating musical experiences, Paola brings her unique blend of creativity and expertise to the entertainment industry.
While she has established herself as a prominent figure in the music scene, Paola's personal life has also been a source of happiness and fulfillment. She is happily married to James Bieber, and together they have a beautiful baby boy named Peyton Bieber. As a music curator and DJ, Paola continues to explore new avenues of musical expression, captivating audiences with her eclectic taste and vibrant performances
Where Is Joey Van Pelt Now?
Joey Van Pelt is a talented makeup artist based in the Pacific Northwest (PNW). With her expertise in cosmetics and a passion for enhancing natural beauty, she has made a name for herself in the industry. Joey's skills and artistic flair have attracted clients who appreciate her attention to detail and ability to create stunning looks.
While Joey's professional life as a makeup artist thrives, she has chosen to keep her personal life separate. By dedicating her social media platforms solely to her business, Joey has maintained a focus on her craft and building her brand. It is likely that she is single, as she has not shared any personal relationship information publicly.
Read More: Big Brother Season 15: Where Are They Now?