'Big Brother 18' was the sixth season of the reality television series 'Big Brother,' based on the Dutch series of the same name. Returning with all the drama, twists, and strategic gameplay that you love, this installment promises to captivate viewers from the very beginning. Premiering on June 22, 2016 on CBS, this season brings together a diverse group of HouseGuests who will face challenges, alliances, and betrayals as they compete for the ultimate prize.
With each passing week, friendships will be forged, romances may blossom, and rivalries will ignite, creating a pressure cooker of emotions inside the house. Whether you're curious about the champions or the underdogs, we have you covered. Let's take a closer look at some of your favorite contestants from 'Big Brother 18' and see where they are today.
Where Is

Nicole Franzel Now?
Nicole Ann Franzel-Arroyo, a television personality hailing from Ubly, Michigan, graduated from college as an ER nurse in 2014, showcasing her unwavering dedication to the medical field. Her journey into the world of reality television began when she first appeared on 'Big Brother 16,' capturing the hearts of viewers with her strategic gameplay and infectious personality. Nicole's remarkable skills and determination led her back to the 'Big Brother' house for 'Big Brother 18,' where she showcased her prowess and emerged as the season's champion, solidifying her status as a formidable competitor.
Her victory further established her as one of the most memorable and respected players in the franchise's history. In 2020, Nicole returned for 'Big Brother 22: All Stars,' where she once again exhibited her strategic acumen, securing an impressive third-place finish. Beyond the realms of Big Brother, Nicole embarked on another thrilling reality adventure when she competed on 'The Amazing Race 31' alongside her boyfriend at the time, Victor Arroyo.
The couple took their love to new heights when they exchanged vows on March 16, 2021, in a beautiful wedding ceremony. And that's not all—Nicole and Victor's joy continued to expand as they announced in January 2021 via Twitter that they were expecting their first child together. In July 2021, their son, Victor "Arrow" Arroyo IV, was welcomed into this world.
Where Is Paul Abrahamian

Now?
Paul Raffi Abrahamian is a reality television personality and visionary clothing designer hailing from Tarzana, California. Beyond the 'Big Brother' house, Paul showcased their versatility and charisma by making a memorable guest appearance on the popular CBS show, 'The Bold & The Beautiful,' on October 25, 2016. This further solidified Paul's presence in the entertainment industry and expanded their reach to a wider audience.
Continuing their journey in the reality TV realm, Paul teamed up with former 'Big Brother' contestant Da'Vonne Rogers for the CBS game show 'Candy Crush' premiere on July 9, 2017. In addition to their television endeavors, Paul is also recognized for their creativity and passion as a clothing designer. Their unique vision and sense of style have allowed them to establish themselves as a prominent figure in the fashion industry.
Where Is James Huling Now?
James Huling embarked on his professional journey at FedEx, where he showcased his dedication and commitment to providing exceptional service. Additionally, James served as a Jailer at the Wichita County Sheriff's Department, demonstrating his strong work ethic and professionalism in this role. Not content with limiting himself to one profession, James, an army veteran, also took on the position of Brand Ambassador at Billy Bob's Texas, a renowned entertainment venue.
Before joining Billy Bob's Texas, James served as a Correctional Officer at the Texas Department of Criminal Justice. His full-time role in this demanding field attests to his ability to handle responsibilities diligently and maintain a strong sense of integrity. While actively pursuing his professional endeavors, James has also cultivated a presence on social media, where he shares his interests and experiences with his followers. Presently, he remains single and is focused on personal growth and exploration.
Where Is Corey Brooks

Now?
Corey Brooks is a multifaceted digital creator known for his notable works, including 'Reflect, Can't Sleep' and 'Super Nintendo World Japan: Galantis Re-Work Ft. Charli Xcx – We Are Born to Play'. With a diverse range of interests, Corey explores content related to travel, fitness, relationships, and life. His creative endeavors captivate audiences and provide insights into various aspects of his experiences and passions. In his personal life, Corey is currently in a loving relationship with Sami Swanson, sharing their journey together with their follower.
Where Is Victor Arroyo

Now?
After meeting on the reality show 'Big Brother' Nicole Franzel and Victor Arroyo have embarked on a journey that led them to marriage and parenthood. Their romantic relationship blossomed after reconnecting at the 'Big Brother 19' premiere in 2017, following their time as houseguests during season 18. Despite facing challenges posed by the COVID-19 pandemic, Arroyo and Franzel tied the knot in March 2021 after having to postpone their ceremony twice.
Their wedding finally brought them the joy they had been eagerly anticipating, especially with the added excitement of expecting their first child. In July 2021, the couple joyfully welcomed their son, Arrow, into the world. Arroyo, currently working as a police officer in Franzel's home state of Michigan, proudly announced their son's arrival on social media, expressing their dedication to cherishing precious moments together as a family.
Where Is Natalie Negrotti

Now?
Natalie Negrotti, known for her appearance on 'Big Brother 18' and subsequent participation in reality shows like 'Final Reckoning,' 'Vendettas,' and 'War of the Worlds,' has established a multifaceted professional career. While gaining recognition as a contestant, Natalie has also made a mark as a social media strategist and marketing sales director. She has successfully managed social media accounts for a Tequila Company and a Medical Spa, showcasing her expertise in digital engagement.
Additionally, Natalie has held positions as the Director of Sales and Marketing for a Surgery Center in New York City and as the Regional Director of Sales and Marketing for Kaly, a healthcare tech company that specializes in intelligent doctor-patient matching. Furthermore, she serves as an adjunct professor at the Fashion Institute of Technology, sharing her knowledge and experience in the field. Natalie's dedication to her professional endeavors is complemented by her ongoing role as part of the New York Knicks Fan Development and Community Relations Event Staff at Madison Square Garden Entertainment Corp. Currently, Natalie is single and enjoying her life.
Where Is Michelle Meyer

Now?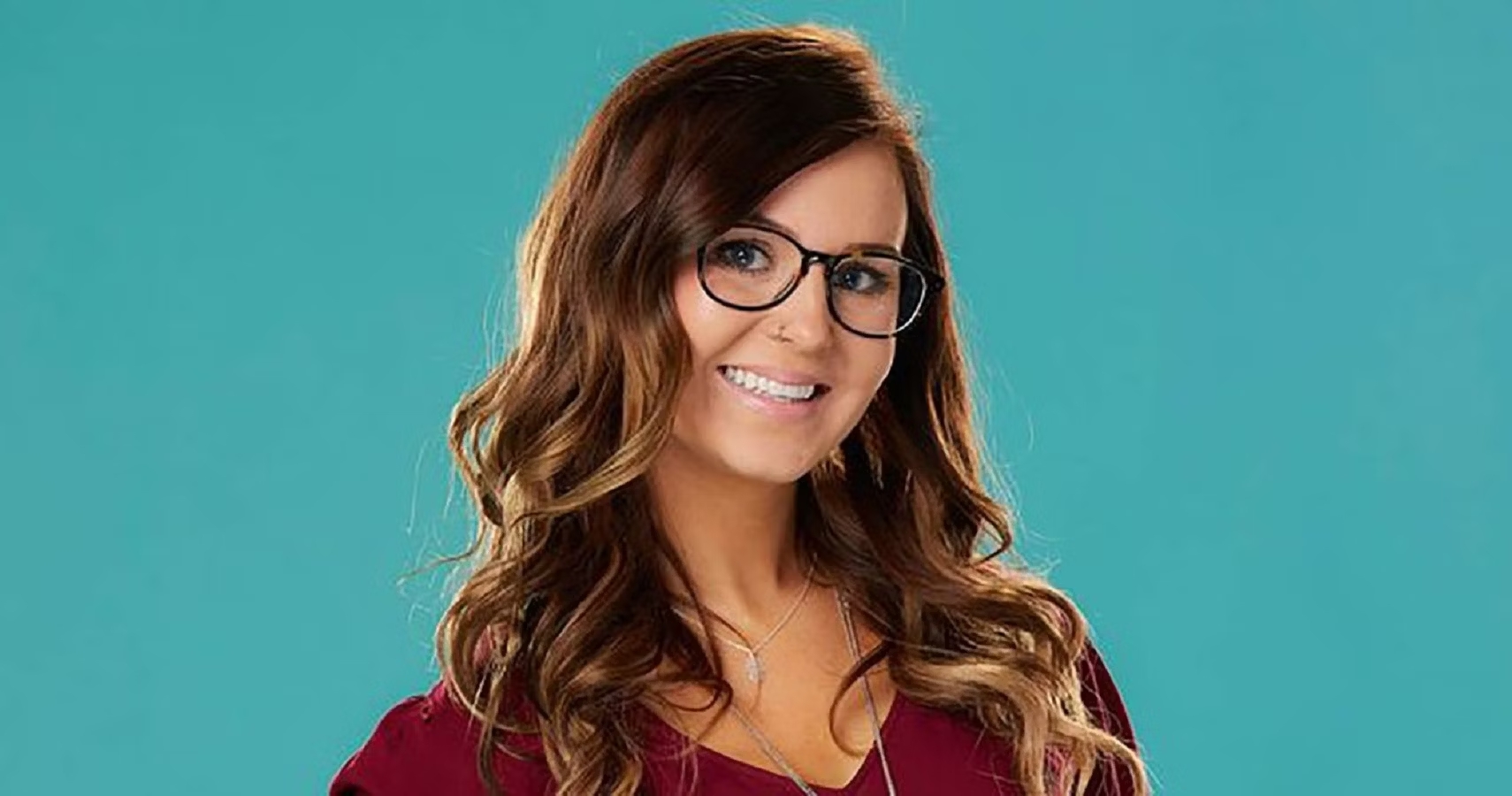 After her time on 'Big Brother,' Michelle "Big Meech" Meyer continued her reality TV journey by participating in Season 7 of the show 'Sequester,' where she impressively finished in second place. She joined a select group of former 'Big Brother' housemates to appear on 'Sequester,' including Andrew Ian Gordon, Sindy Nguyen, and Suzette Amaya. Beyond her television appearances, Michelle is also a nutritionist specializing in the field of health and wellness.
Where Is Paulie Calafiore

Now?
Paulie Calafiore, also known as DJ Paulie, hails from Howell, New Jersey, and currently resides in the same city. He gained recognition as a contestant on 'Big Brother' 18 and 'Ex on the Beach 1,' showcasing his competitive spirit on reality television. Paulie's journey continued as he reached the finals on shows like 'Final Reckoning' and 'War of the Worlds 2', further solidifying his reputation as a fierce competitor. Beyond his reality TV appearances, Paulie has pursued a career as a DJ, utilizing his musical talents to entertain and engage audiences.
Where Is Bridgette Dunning

Now?
A year after her appearance on 'Big Brother's' 18th season in 2016, Bridgette Dunning, a California-based traveling nurse, crossed paths with Kristopher Tolnai. The couple's connection blossomed, leading them to tie the knot nearly two years later. In November 2020, Bridgette joyfully announced that she and Kristopher were expecting their first child, adding a new chapter to their lives.
During her time on 'Big Brother,' Bridgette quickly formed alliances with the other first-time players, demonstrating her ability to navigate the competitive dynamics of the show. Since then, she has continued her career as a traveling nurse, bringing her skills and expertise to various healthcare settings.
Where Is Zakiyah Everette

Now?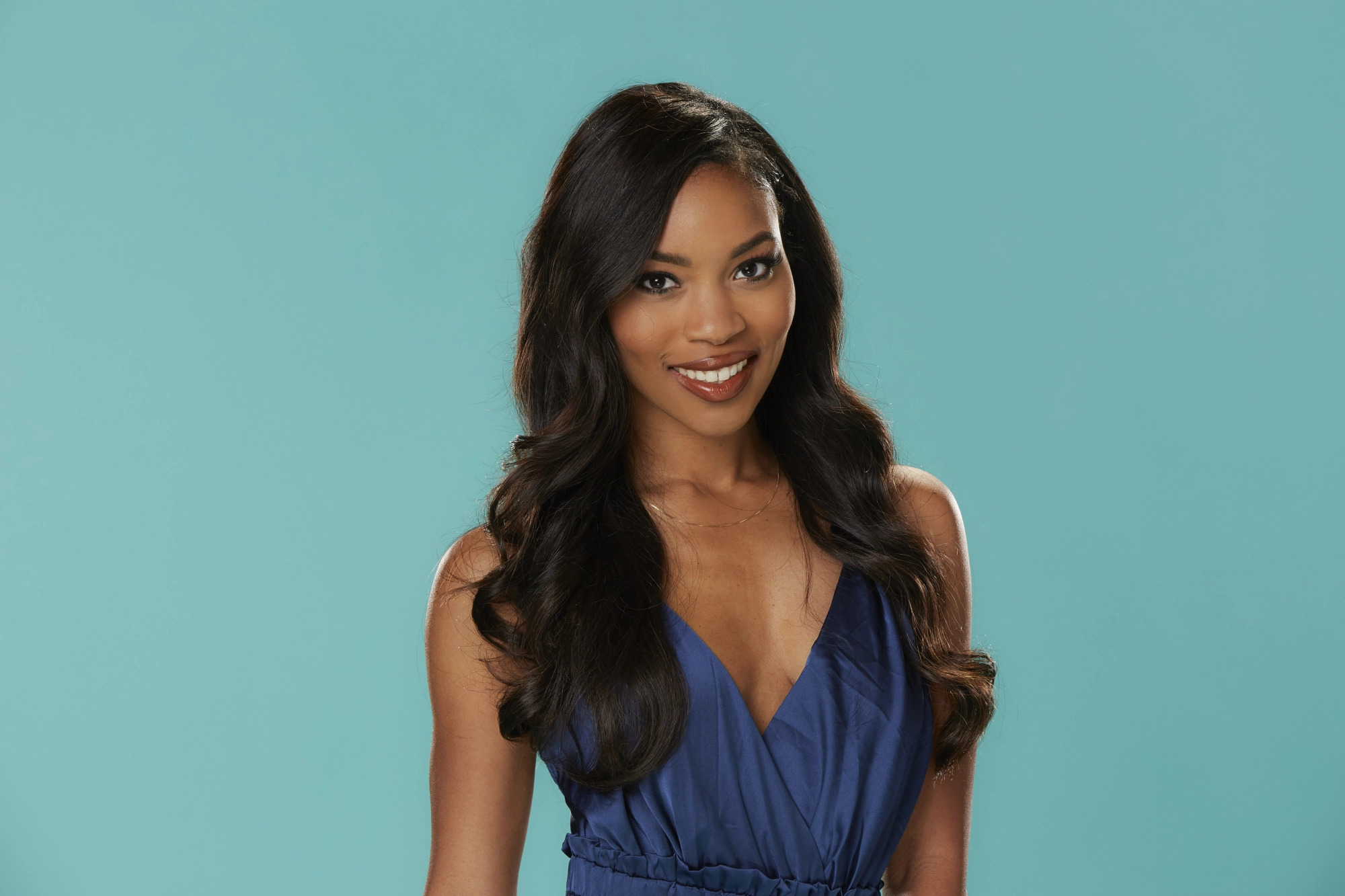 Zakiyah Everette is a multi-talented individual who has embraced various roles and passions in her life. As a dedicated mother, she prioritizes the well-being and happiness of her child, nurturing a loving and supportive environment. Additionally, Zakiyah is a cherished fiancée, sharing a deep connection with her partner and looking forward to a future together. In the field of education, Zakiyah serves as an educator, imparting knowledge and shaping the minds of students.
Simultaneously, she pursues her own academic growth as a graduate student, continuously expanding her knowledge and expertise. Outside of her educational pursuits, Zakiyah's creative side shines through her confectionery skills as the founder of Kiyah Cakez. Her delectable creations delight taste buds and bring joy to those who indulge. Moreover, Zakiyah showcases her artistic eye as a photographer, capturing meaningful moments and preserving memories through her lens. Her diverse array of talents and roles truly exemplify her dynamic and multifaceted nature.
Where Is Da'Vonne Rogers Now?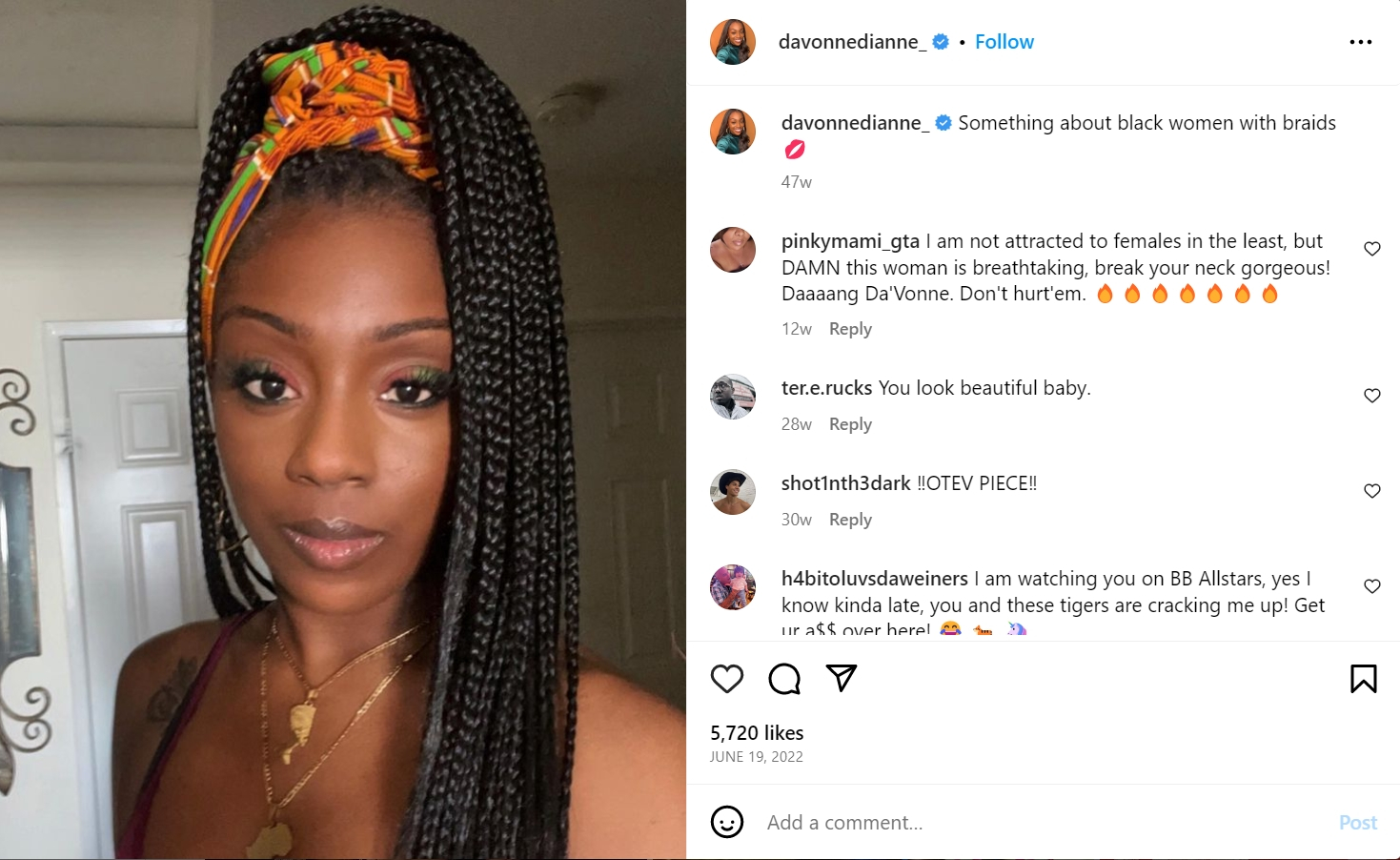 Da'Vonne Rogers is a versatile and talented individual who has made a name for herself through her appearances on various television shows and podcasts. Her notable contributions include participating in reality TV programs like 'The Bold and the Beautiful,' 'The Revengers,' 'The Challenge,' and 'Ex On The Beach.' These platforms have allowed Da'Vonne to showcase her vibrant personality and entertainment skills to captivate audiences.
Notably, Da'Vonne is an integral part of the official podcast of 'The Challenge,' where she shares her insights and behind-the-scenes stories, as well as engages with the show's dedicated fan base. Through her involvement, she provides unique perspectives on the show's events and cast members, further deepening the viewer's connection with the program. In her personal life, Da'Vonne is a devoted mother to her 8-year-old daughter, Kadence Dianne.
Where Is Frank Eudy Now?
Following his participation in the 14th season of 'Big Brother,' Frank Eudy continued his journey in the reality TV realm by joining 'Big Brother' season 18. However, his time in the competition came to an end during week 5, finishing in the 12th position. In his personal life, Frank embarked on a new chapter as a parent alongside his wife, Ashten Boni Eudy. On September 17, 2022, they welcomed their son, Frank Oliver Eudy, into the world.
Where Is Tiffany Rousso

Now?
Tiffany Rousso, who prefers she/her pronouns, is a skilled professional in the legal field, currently serving as an Associate Attorney at Brain Injury Rights Group, LTD. Located in Boca Raton, Florida, Tiffany obtained her legal education from the University of Miami School of Law, equipping her with the knowledge and expertise necessary to excel in her career.
Where Is Bronte D'Acquisto

Now?
Bronte D'Acquisto is known for her appearances on various shows. She participated in an episode of 'My Crazy Obsession' in 2012, showcasing her unique interests and passions. Additionally, Bronte was featured in the 'Big Brother After Show' in 2016, where she joined hosts Jeff Schroeder and Jozea Flores to discuss the popular reality TV series. Bronte has also made an appearance on 'Entertainment Tonight,' a long-running TV series that covers celebrity news and interviews. Her involvement in these shows allowed her to share her perspectives and experiences with viewers.
Where Is Jozea Flores

Now?
Jozea Flores is a multi-talented individual known for his work as an artist, TV personality, and musician. As an artist, he explores various mediums and expresses his creativity through visual art. He also owns the brand Caked Up Only, which specializes in providing unique artistic creations. In the realm of television, Jozea gained recognition through his appearances on reality TV shows. He was a cast member on 'Ex on the Beach' in 2018-2019, where he showcased his dynamic personality and added entertainment value to the series.
Additionally, he participated in 'The Challenge' in 2018, engaging in competitive challenges alongside other notable contestants. Jozea is openly gay and has been an advocate for LGBTQ+ representation and acceptance. His openness about his identity serves as a source of inspiration and empowerment for others in the community.
Where Is Glenn Garcia Now?
Glenn Garcia is a former contestant on the CBS reality TV show 'Big Brother' and has also had an accomplished career as both a professional dog groomer and a retired detective. On 'Big Brother,' Glenn showcased his strategic thinking and competitive nature while living in the house with fellow contestants. Outside of the show, Glenn's passion lies in dog grooming, where he has honed his skills and provided exceptional care to furry companions.
Furthermore, he has a background as a detective, dedicating his professional life to serving and protecting his community. In his personal life, Glenn enjoys the thrill of riding his Harley Davidson CVO Street Glide, embracing the freedom and exhilaration that comes with cruising on two wheels.
Read More: Big Brother Season 17: Where Are They Now?