'Big Brother' is based on the Netherlands reality TV series of the same name, which gained notoriety in 1999 and 2000 and has since become a global phenomenon. Premiered on June 24, 2015, 'Big Brother 17' was hosted by Julie Chen Moonves, who has been the face of the show since its inception. This season brings together a cast of captivating individuals from various backgrounds, each with unique personalities, goals, and strategies. From sharp strategists to charming manipulators, fierce competitors to masterminds, this group is determined to outwit, outplay, and outlast their fellow houseguests.
Viewers can expect thrilling competitions, dramatic confrontations, and intensely emotional moments as friendships are tested and rivalries ignite. As the houseguests live together in the pressure-cooker environment of the Big Brother house, they must rely on their wit, social skills, and game strategy to stay ahead of the game and avoid eviction. If you want to know where your favorite houseguests from Season 17 are, we've got you covered.
Where is Steve Moses Now?
Steven Moses, a talented Audio Engineer and Sound Designer made his mark as the champion of season 17. After his victorious stint on the show, he pursued his academic endeavors, graduating from the State University of New York at Fredonia in 2016. Continuing his passion for sound design, Steven earned his MFA from the University of Cincinnati College-Conservatory of Music.
Following his educational journey, Steven relocated to the vibrant city of Orlando, Florida. In this new chapter of his life, he embarked on an entrepreneurial path as the owner of a franchise territory for Oasis Senior Advisors. With his expertise and compassion, Steven assists seniors in finding the ideal living arrangements tailored to their needs. While his professional achievements have soared, he has maintained a private personal life. Steven now embraces the single status, focusing on his career and personal growth.
Where is Liz Nolan Now?
Elizabeth "Liz" Nolan, a multi-talented individual, has made significant strides in various fields, including her roles at SBE Group as an actress, model, and influencer. She embarked on her educational journey at Loyola University New Orleans, where she obtained a Bachelor's degree in Marketing, actively engaging with the American Marketing Association during her time there.
Building upon her academic foundation, Elizabeth pursued further studies at Florida International University, acquiring an Associate of Arts degree in Business, Management, Marketing, and Related Support Services. Equipped with her knowledge and expertise, she entered the professional world. She began making waves in the modeling industry alongside her twin sister, Julia Nolan, collaborating with different brands and leaving a lasting impression. While Elizabeth's career continues to flourish, she relishes her single status and embraces the joy and freedom life offers.
Where is Vanessa Rousso Now?
Vanessa Rousso, an accomplished attorney at Goodkind & Florio, PA, demonstrates a remarkable legal acumen specializing in commercial litigation, commercial real estate, and construction law. Having pursued her legal education at the prestigious University of Miami School of Law, she has honed her skills and established herself as a respected professional within the Miami metropolitan area.
In addition to her legal prowess, Vanessa has a unique poker talent. She has made a name for herself as a professional poker player, representing PokerStars while operating as self-employed. This remarkable duality showcases her versatility and passion for excelling in different domains. Beyond her successful career, Vanessa finds immense joy and fulfillment in her personal life. She is a proud mother to three triplets named Lucas, London, and Lorenzo and shares a loving relationship with her wife, Melissa Ouellet Rousso.
Where is John McGuire Now?
John McGuire, known as the "Rockstar Dentist," combines his passion for dentistry with his love for music to create a unique persona. As a dentist based in Scranton, Pennsylvania, he not only takes care of his patients' dental health but also entertains them with his guitar skills and charismatic personality. His talent and dedication have earned him a reputation as a dentist who brings a rockstar flair to his profession.
While John is committed to his dental practice and the well-being of his patients, he also finds joy in his personal life. Seemingly single, he embraces the freedom to pursue his interests and enjoy the best that life has to offer. With his guitar in hand, he strums his way through his professional and personal endeavors, spreading smiles and good vibes wherever he goes.
Where is Austin Matelson Now?
Austin Matelson, better known by his ring name Luchasaurus, is an accomplished professional wrestler and television personality. Currently signed to All Elite Wrestling (AEW), he has made a name for himself as a formidable competitor in the wrestling world. Austin has held the AEW World Tag Team Championship and has gained recognition for his unique Luchasaurus gimmick. Before joining AEW, he had a stint in WWE's NXT brand under the ring name Judas Devlin.
Austin has had various alliances and rivalries throughout his career, displaying his versatility as a performer. He has been both a face and a heel, captivating audiences with his athletic prowess and imposing presence in the ring. In addition to his wrestling accomplishments, Matelson has been vocal about misconduct allegations within the wrestling industry. Alongside other former NXT trainees, he brought attention to the alleged inappropriate behavior of head trainer Bill DeMott, which led to the latter's resignation from WWE. Austin continues to make waves in the wrestling world, entertaining fans with his captivating performances and demonstrating his resilience and determination as a professional wrestler.
Where is Julia Nolan Now?
As a Nightlife Coordinator at SBE Lifestyle Hospitality, Julia Nolan is crucial in orchestrating unforgettable experiences in the dynamic nightlife world. Based in Los Angeles, California, she brings her expertise and passion for creating exceptional events to the forefront. With a Bachelor of Arts in Journalism from Loyola University New Orleans, Julia possesses strong communication skills and a knack for storytelling.
Julia has ventured into the modeling industry alongside her twin sister, Liz Nolan, collaborating with various brands and making a lasting impression. Their combined efforts demonstrate their creativity, versatility, and ability to captivate audiences. With her knowledge, expertise, and passion for creating memorable moments, Julia continues elevating the nightlife scene, leaving guests with unforgettable memories and unparalleled enjoyment.
Where is James Huling Now?
James Huling, known for his friendly and versatile personality, has taken on various roles throughout his career. He started his professional journey at FedEx, showcasing his dedication and commitment to delivering exceptional service. Additionally, James served as a Jailer at the Wichita County Sheriff's Department, where he displayed his strong work ethic and professionalism. Not limiting himself to one profession, the army veteran became a Brand Ambassador at Billy Bob's Texas, a renowned entertainment venue. This part-time position allowed him to engage with diverse audiences and promote the brand's values and offerings.
Before his time at Billy Bob's Texas, James served as a Correctional Officer at the Texas Department of Criminal Justice. His full-time role in this challenging field demonstrates his ability to handle responsibilities diligently and uphold a strong sense of integrity. While James has been involved in various professional endeavors, he has also become a social media presence, sharing his interests and experiences with his followers. Currently, he is single and focused on personal growth and exploration.
Where is Meg Maley Now?
Meg Maley, a talented individual in the entertainment industry, has made significant contributions as a Casting Associate. She has worked with Popular Productions and Doron Ofir Casting, showcasing her skills in talent selection and casting for various projects. With a strong background in casting, Meg has been involved in notable productions such as Netflix's 'The Circle' and many others, contributing to their success.
Meg's journey in the entertainment industry began after her education at Baldwin Wallace University. Since then, she has honed her craft and gained valuable experience in the casting field. Meg's role at All3Media further solidifies her expertise and passion for bringing together talented individuals for exciting projects. Outside of her professional endeavors, she has found love and companionship in her marriage to Mike Holloway. Their relationship adds a lovely touch to Meg's life, and they support each other in their careers.
Where is Becky Burgess Now?
Becky Durst, a dedicated professional in the financial industry, has been making significant strides as the Sr Associate Sales Director of Illinois at Janus Henderson Investors. As an External Wholesaler, she brings valuable expertise and experience to her position, contributing to the company's success. Becky's journey in the financial sector began after her education at Colorado Mesa University. Over the years, she has gained extensive knowledge and developed strong skills in sales and consultation.
Becky's role as a Senior Internal Consultant at Janus Henderson Investors exemplifies her commitment to providing exceptional service and guidance to clients. Based in Denver, Colorado, she has established herself as a respected professional in the field. Outside of her professional accomplishments, Becky finds joy and support in her marriage to Patrick Durst. Together, they navigate life's adventures and provide each other love and companionship.
Where is Jackie Ibarra Now?
Jackie Isabel Ibarra is a dedicated professional in the hospitality and entertainment industry, currently serving as VIP Hotel Operations at The Cosmopolitan of Las Vegas. Before her role at The Cosmopolitan, Jackie worked at 1 Hotel West Hollywood, where she honed her skills in hotel operations and guest services. She also showcased her talents as a dancer in notable shows such as VEGAS! THE SHOW and as a former Miami Heat Dancer with the Miami Heat basketball team. Her passion for the entertainment industry has allowed her to excel in her career.
Jackie's educational background includes studying Hospitality Management at the University of Nevada, Las Vegas, which provided her with a solid foundation in the industry. Her commitment to learning and growth has been instrumental in her professional development. Based in Las Vegas, Nevada, Jackie finds fulfillment in her work and personal life. She resides with her child, Sterling Alexander, born on December 23, 2021. As a dedicated mother, Jackie balances her career and family responsibilities gracefully and determinedly.
Where is Shelli Poole Now?
Shelli Poole is a talented professional with a diverse real estate and design background. Currently serving as an Account Executive at 2-10 Home Buyers Warranty, Shelli utilizes her expertise to provide valuable services to clients in the housing market. Before her role at 2-10 Home Buyers Warranty, Shelli worked as a Designer at Iris & Oak, where she demonstrated her creativity and a keen eye for design. Her ability to understand client preferences and transform spaces made her an asset to the company.
Shelli's educational journey includes studying Psychology at the University of Georgia, which equipped her with a deep understanding of human behavior and effective communication skills. This knowledge has proven valuable in her client interactions and negotiations. Having attended George Walton Comprehensive High School, Shelli currently resides in Atlanta, where she enjoys vibrant city life and actively engages with the local community.
Where is Clay Honeycutt Now?
Clay Honeycutt is a skilled medical imaging and resection professional, currently serving as the Director of Imaging & Resection at Arthrex / Pylant Medical. Clay's educational background includes studying at Texas A&M University, where he gained the knowledge and skills necessary to excel in his field. Based in Dallas, Texas, Clay has established himself as a dedicated and valuable asset to the Arthrex team.
Before his current role, Clay started his journey at Arthrex as an Associate Sales Representative, where he honed his sales and communication skills while gaining valuable insights into the medical industry. This experience helped shape his career path and ultimately led him to his current position as Director of Imaging & Resection. In addition to his professional achievements, Clay values his role as a husband to Ashley and a devoted father to their daughter, who arrived in May 2023. These personal aspects of his life provide him with motivation and support as he navigates the challenges and successes of his career.
Where is Jason Roy Now?
Jason Roy initially worked as a supermarket cashier when he participated in 'Big Brother 17.' Hailing from Swansea, Massachusetts, he has gained a following on social media but has not provided any updates regarding his current professional status. He also appears to be single in his personal life and is enjoying himself with his friends and family.
Where is Audrey Middleton Now?
Audrey Middleton, a digital media consultant, hails from Villa Rica, Georgia, and resides in Atlanta. While her current relationship status is unclear, it is suggested that she is likely single at the moment. Audrey is described as someone who enjoys exploring new places, indicating her adventurous nature and curiosity. As a digital media consultant, she assists clients with their online presence, branding, and marketing strategies. In this role, Audrey guides social media management, content creation, digital advertising, and other aspects of digital marketing.
Where is Jeff Weldon Now?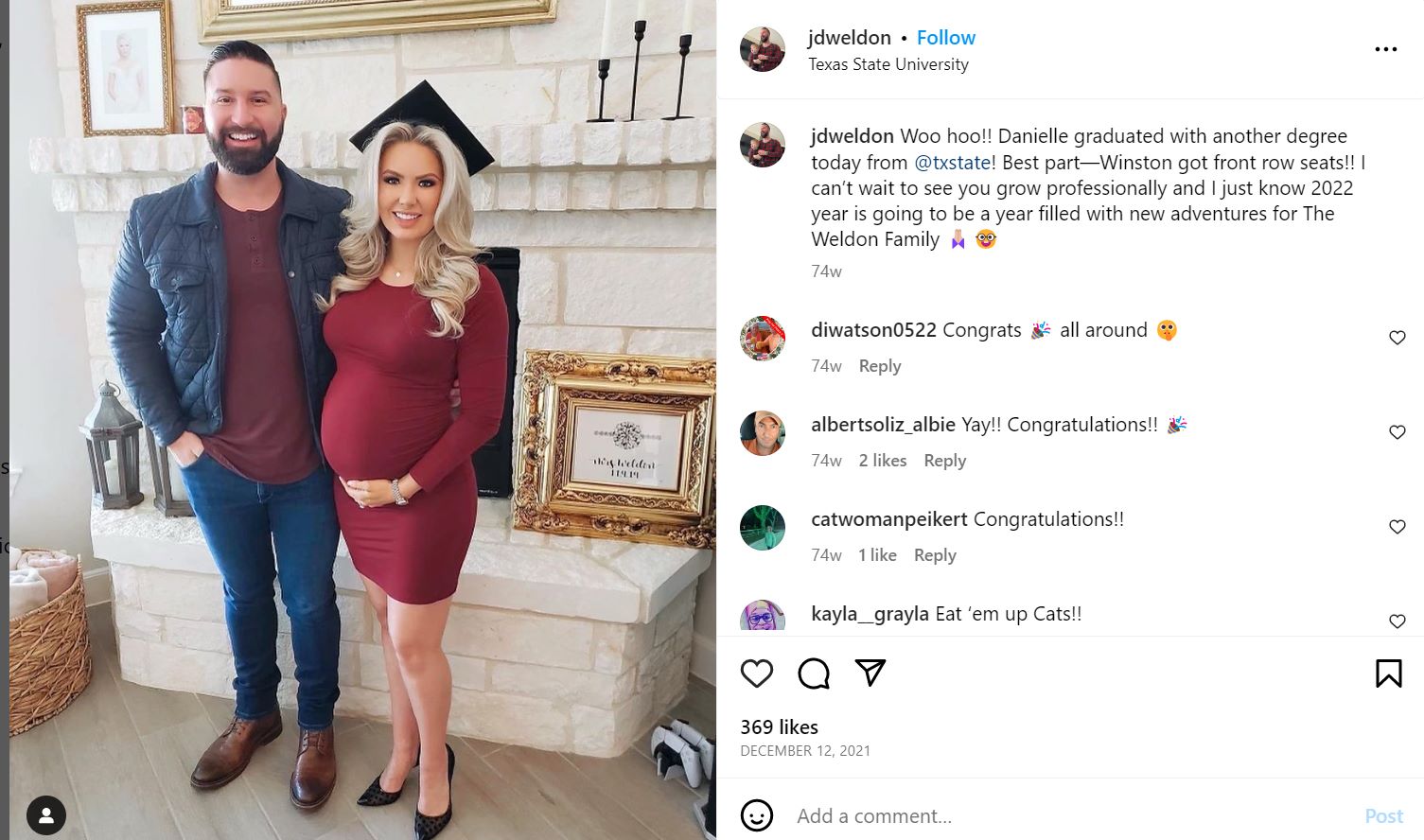 Jeff Weldon is a public figure known for his appearances on reality television shows and his career as a medical sales representative. He gained recognition as a contestant on 'Big Brother' and 'The Amazing Race.' Outside of his television appearances, Jeff works as a medical sales representative, where he likely uses his knowledge and skills to promote and sell medical products or services to healthcare professionals. This profession often involves building client relationships, conducting product demonstrations, and staying updated on industry trends.
On a personal note, Jeff is married to Catherine Weldon, and they have a baby boy named Winston. As a family, they likely enjoy spending time together and creating memorable experiences. His journey on reality television and his role as a husband and father contribute to his public figure status, garnering attention and interest from fans and followers.
Where is Da'Vonne Rogers Now?
Da'Vonne Rogers is a multi-talented individual known for appearing on various television shows and podcasts. She gained recognition through her participation in reality TV programs such as 'The Bold and the Beautiful,' 'The Revengers,' 'The Challenge,' and 'Ex On The Beach.' These shows have provided her with platforms to showcase her personality and entertainment skills.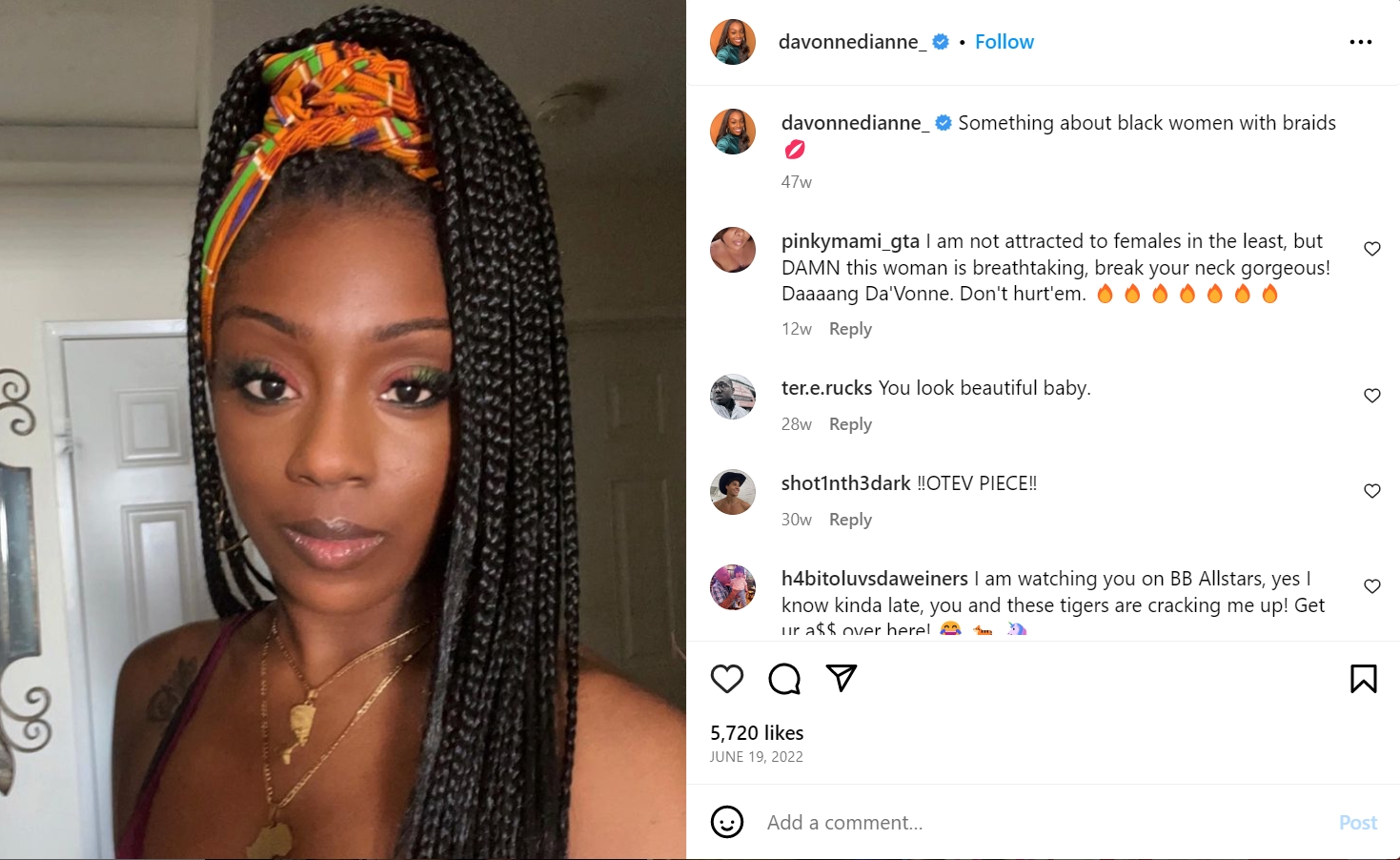 Additionally, Da'Vonne is part of the official podcast of 'The Challenge,' where she likely shares insights and behind-the-scenes stories and engages with show fans. This involvement allows her to connect with viewers and provide unique perspectives on the show's events and cast members. In her personal life, Da'Vonne is a dedicated mother to her 8-year-old daughter named Kadence Dianne. Their close bond is evident, and Da'Vonne often shares moments and updates about their relationship on social media.
Where is Jason "Jace" Agolli Now?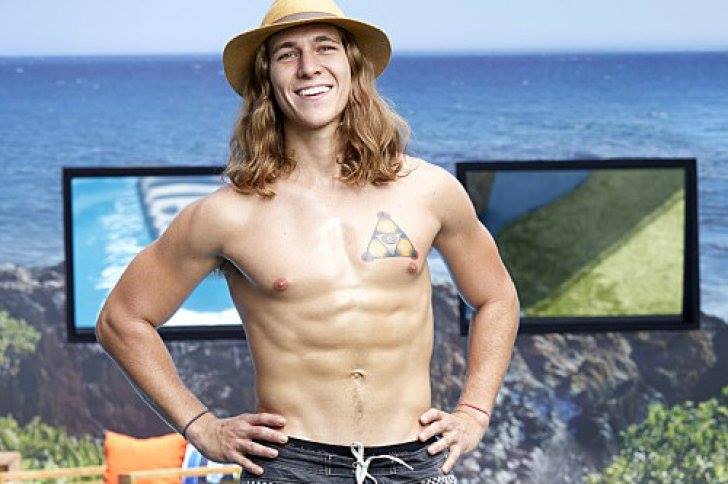 Jason "Jace" Agolli, a 23-year-old personal trainer from Venice Beach, California, maintains a low profile on social media, making it difficult to gather information about his current professional or personal life.
Read More: Big Brother Season 16: Where Are They Now?