Based on the popular Dutch series, 'Big Brother 20' is a reality TV show that continued to captivate audiences with its unique format and engaging houseguests. Renewed in August 2016, 'Big Brother' Season 20 marks another milestone in the show's history, delivering even more drama and excitement. With a double renewal for seasons 19 and 20, fans witnessed twice the thrills and surprises. The season was filled with dynamic personalities, strategic masterminds, and compelling alliances. So, if you are curious to know where your favorite contestants from Season 20 are, we've got you covered.
Where is Kaycee Clark Now?
Kaycee Clark is a notable personality who gained recognition as the winner of both CBS's reality show 'Big Brother' and MTV's 'The Challenge.' Hailing from San Diego, California, she has also established herself as an influencer. Kaycee currently holds the position of Chief Executive Officer at Socially Obsessed, a company she has been associated with since August 2019.
Aside from her professional endeavors, Kaycee is known for her involvement in sports. She has been affiliated with Surge Women's Football as a wide receiver, showcasing her athletic abilities outside her reality TV accomplishments. Furthermore, it is worth noting that Kaycee is in a relationship with Nany Carmen González. They frequently share adorable videos showcasing their bond on various social media platforms.
Where is Tyler Crispen Now?
Tyler Crispen is a well-known personality in the entertainment industry. While he gained recognition through his appearances in productions like 'The Queen's Jewels' and 'The Bold and the Beautiful,' he has also ventured into other fields. Tyler has showcased his passion for travel and adventure through his YouTube channel, sharing exciting content from his explorations around the world. Additionally, he has embraced entrepreneurship as a co-owner of the minimalist jewelry store Naut and Chain with his 'Big Brother 20' housemate, Angela. Currently single, Tyler continues to inspire his audience with his diverse pursuits and charismatic personality.
Where is Joseph Charles "JC" Mounduix Now?
JC Mounduix, a prominent public figure, has transitioned his career to YouTube, where he shares engaging content with his growing audience. Alongside his digital pursuits, JC has also found happiness in his personal life. He is currently in a loving relationship with Joey Gentile, a partnership that provides support and companionship. JC inspires many by openly embracing his identity and sharing his experiences, fostering inclusivity and acceptance within the LGBTQ+ community and beyond.
Where is Angela Rummans Now?
Angela Rummans has established herself as a notable digital creator passionate about promoting a plant-based lifestyle. Her expertise in vegan cuisine has led her to publish two bestselling cookbooks, 'My Plant-Based Cookbooks' volumes 1 and 2, under the brand 'Angela's Plantbased Kitchen.' Angela inspires others to explore the benefits of a plant-based diet through her recipes and culinary advice. Along with fellow contestant Tyler Crispen, she is a co-owner of Naut and Chain, a minimalist jewelry store, where she combines her love for design and sustainability. Angela continues positively impacting by sharing her expertise and advocating for conscious living choices.
Where is Samantha "Sam" Bledsoe Now?
Samantha "Sam" Bledsoe works as a Welder in her hometown — Stuarts Draft, Virginia. She is an independent and driven individual. Despite being single, Sam excels as a welder, showcasing her skills and craftsmanship in metalwork. Her determination and talent serve as an inspiration to aspiring welders and women pursuing non-traditional careers. While focusing on her career, Sam remains open to new possibilities and embraces the adventures life brings her way.
Where is Brett Robinson Now?
Brett W. Robinson, a notable public figure, has made significant contributions to various domains. Alongside his professional role as a Corporate Account Executive at CrowdStrike, he has established himself as a social media influencer with his clothing line, Red Flag Apparel. Brett's expertise in cybersecurity has allowed him to confidently navigate the digital landscape, ensuring the safety and protection of online platforms. Moreover, he gained recognition for his appearances on popular TV shows like 'The Bold and the Beautiful' and 'The Circle,' showcasing his versatility and charisma. Brett continues to make waves both in his profession and the entertainment industry.
Where is Haleigh Broucher Now?
Haleigh Broucher is a well-known public figure recognized for her dynamic lifestyle and diverse pursuits. She gracefully transitions from enjoying the scorching Texas summers to pursuing her studies in Illinois as a dedicated graduate student. Alongside her academic endeavors, Haleigh embraces her passion for fashion as the owner of Evoke Collection, where she curates a stylish and distinctive collection. Additionally, Haleigh's striking looks and modeling skills have garnered attention, allowing her to explore opportunities in the modeling industry. On the personal front, the 'Big Brother' star is dating renowned Chicago Bulls basketballer, Alex Caruso.
Where is Scottie Salton Now?
Scottie Salton is a Communications and Management Specialist with over ten years of experience in his field. He holds certifications in Servsafe allergens and manager food handling, showcasing his commitment to excellence and safety in the food industry. Scottie works as an Analyst at CNA Insurance, a prestigious company in the Greater Chicago Area. Before his current role, he served as a Manager at AMC Theatres for almost a decade. With his professional background and expertise, Scottie has demonstrated his ability to thrive in diverse environments. He is currently single and focused on his career growth.
Where is Faysal "Fessy" Shafaat Now?
Faysal Shafaat is a University of Tennessee at Chattanooga graduate who obtained a Bachelor of Science degree with a Psychology major and a Communications minor. Currently residing in Orlando, Florida, Faysal works as a substitute teacher, utilizing his knowledge and skills to educate and inspire students. He gained recognition by participating in shows like 'Royal Runaways' and 'The Challenge: USA' in 2022, showcasing his competitive spirit and determination.
Faysal's appearances on 'The Challenge' have solidified his presence in reality TV, where he faces physical and mental challenges alongside other contestants. While his professional endeavors are well-documented, details about his personal life remain private, leaving his relationships and interests undisclosed.
Where is Angela "Rockstar" Lantry Now?
Angela Lantry-Rockstar is a dynamic reality show personality hailing from Columbia, Maryland. She gained recognition for her captivating presence on reality TV shows and was honored with the title of Best Local Celebrity in 2014 by the Baltimore City Paper. Angela currently works as the Magickal Faery Rainbow Lalas at The Crystal Fox.
Angela is known for her inspiring and empowering leadership style and her ability to entertain and motivate others. With a background in promotion and visual merchandising, she showcases exceptional creativity in her work. Angela also possesses excellent customer service skills and is an expert in client engagement. Besides, she is a doting mom to her two daughters and loves sharing her adventures on social media.
Where is Bayleigh Dayton Now?
Bayleigh Amethyst is a multi-talented individual recognized for her diverse roles in the entertainment industry. As a fashion model, she graces runways and campaigns with elegance and poise. Moreover, Bayleigh has garnered attention as a former beauty queen, actress, and host, showcasing her versatility and charisma. However, her favorite and most cherished role is being a devoted mother and wife.
Bayleigh is married to Chris Williams, and together they have a beautiful daughter named Alora, forming a loving and nurturing family. The former 'Big Brother' contestant also shares her experiences and insights through her YouTube channel, BayleighDaily, allowing fans to connect with her.
Where is Rachel Swindler Now?
Rachel Swindler is an accomplished professional known for her role as an On-Air Host at Afterbuzz TV. With her charismatic presence and engaging hosting skills, Rachel captivates audiences and delivers captivating content. Rachel obtained her education at Coastal Carolina University, further honing her skills and knowledge in the field. Beyond her professional accomplishments, she has found love and companionship in her marriage to Brandon Bennett. Together, they form a solid and supportive partnership, embracing life's adventures.
Where is Kaitlyn Herman Now?
Kaitlyn Herman is an experienced Life Purpose & Success Coach, dedicating her career to empowering individuals and helping them find their true calling. She manages her own coaching business, Kait Coaching, providing guidance and support to clients in their personal and professional journeys. Kaitlyn's expertise is further enhanced by her role as a Life Coach at iPEC Coaching, where she continues positively impacting her clients' lives.
The former reality TV contestant pursued her education at the State University of New York College at Oneonta, building a solid foundation for her coaching career. While details about her personal life remain undisclosed, it appears that Kaitlyn is currently single, focusing on her coaching practice and making a difference in the lives of others.
Where is Winston Hines Now?
Winston Hines is currently employed as a Territory Manager at Biofrontera, a position he holds at Biofrontera Inc. Based in San Diego, California, he is responsible for managing and overseeing a specific territory in the company. Winston's role entails utilizing his skills and knowledge to drive sales and develop client relationships. Not just that, he gained recognition for his appearance on the show 'Love Island,' which further showcased his charismatic personality.
Where is Christopher "Swaggy C" Williams Now?
Chris "Swaggy C" Williams is a dynamic entrepreneur who has significantly impacted the trading industry. With his expertise and guidance, he has assisted over 23,000 traders on their path to success. Chris is the proud founder of Bag Secured Fund, a platform aimed at empowering individuals in the trading world. Beyond his entrepreneurial pursuits, Chris has also delved into the entertainment industry. He gained recognition as a reality personality on 'Big Brother 20,' going by the nickname "Swaggy C." Notably, Chris also made appearances on 'The Challenge,' further expanding his presence in reality TV. He is married to his fellow 'Big Brother 20' contestant, Bayleigh Dayton, and they share a daughter named Alora.
Where is Stephen "Steve" Arienta Now?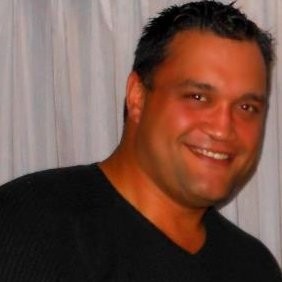 Stephen "Steve" Arienta is a dedicated individual with a diverse professional background. He is a Professor of Criminal Justice at Westchester Community College, part of the State University of New York (SUNY) system. With his experience as a retired member of the New York Police Department (NYPD), Steve brings a wealth of knowledge and real-world expertise to his teaching role. He is committed to educating and shaping the minds of future criminal justice professionals. Steve's dedication extends beyond his professional life, as he is a loving husband and father, prioritizing his family alongside his career accomplishments.
Read More: Big Brother Season 19: Where Are They Now?