'Big Brother' 23, the twenty-third season of the popular reality TV show 'Big Brother,' premiered on July 7, 2021. Hosted by the renowned Julie Chen Moonves, the show brings together a diverse group of contestants, known as HouseGuests, who embark on an intense and immersive journey. These individuals reside in a specially designed house, wholly cut off from the outside world and constantly monitored and filmed.
As the HouseGuests navigate alliances, competitions, and evictions, they vie for the prize of $750,000. 'Big Brother' 23 promises high-stakes drama, strategic gameplay, and captivating entertainment, captivating viewers as they witness the HouseGuests' triumphs, betrayals, and unexpected twists throughout the season. If you want to know where your favorite contestants from Season 23 are, we've got you covered.
Where is Xavier Prather Now?
Xavier Prather is a prominent figure in both the legal field and the realm of reality television. As an accomplished attorney, he brings his legal expertise to the forefront while showcasing his captivating personality on-screen. In addition to his success on Big Brother, Xavier ventured into another popular reality competition, 'The Challenge: USA,' in 2022. Beyond his reality television endeavors, Xavier has an impressive background as a former college basketball player, highlighting his athletic abilities and passion for sports. Furthermore, he is in a meaningful relationship with Kenzie Hansen.
Where is Derek Frazier Now?
Derek Frazier is a highly accomplished professional with a diverse background in enrollment and admissions, sales/project management, recruiting, and talent marketing. Currently serving as the Director of Enrollment at Cabrini College in Philadelphia, Pennsylvania, Derek brings his expertise and strategic insights to drive successful enrollment initiatives. Before his current role, he held a similar position as Director of Enrollment at the National University in San Diego, California. In addition to his professional accomplishments, Derek is open about his identity as a gay individual. While currently single, he focuses on his thriving career and personal growth.
Where is Azah Awasum Now?
Azah Awasum is a talented professional serving as a Sales Operations Director in Takoma Park, Maryland. With her expertise in sales operations, she is crucial in optimizing sales processes and driving business growth. Azah's dedication and strategic approach make her a valuable asset. While focused on her career, she remains single, allowing her to dedicate her time and energy to her professional pursuits.
Where is Kyland Young Now?
Kyland Young is a talented content creator, TV personality, podcaster, connector, speaker, strategist, and entrepreneur. Based in Los Angeles, California, Kyland has made a name for himself in various industries. He is an independent consultant specializing in marketing strategy and creative branding, utilizing his expertise to help businesses thrive. Additionally, Kyland has contributed to Blavity Inc., where he shares his insights and expertise on various topics. While focused on his professional endeavors, Kyland is single, allowing him to devote time and energy to his multifaceted career.
Where is Hannah Chaddha Now?
Based in both Los Angeles and Chicago, Hannah Chaddha is involved in dance, fashion, and lifestyle. They have a medical background, studying biomedical ethics at Georgetown University, with plans to graduate in 2027. Additionally, she appeared on 'Big Brother 23' as part of the influential alliance known as 'The Cookout.' While pursuing their professional and creative endeavors, Hannah is currently single, focusing on her personal growth and aspirations.
Where is Tiffany Mitchell Now?
Tiffany Mitchell, a 40-year-old phlebotomist from Detroit, Michigan, is dedicated to her medical profession and engaged in the entertainment industry. She holds the position of the host at Winners Circle Cast and Heavy Crown Network, showcasing her talent and passion for hosting. She is seemingly a single mother to a teenage son.
Where is Alyssa Lopez Now?
Alyssa Lopez, a 24-year-old swimwear designer from Sarasota, Florida, is a talented creative in the fashion industry. With a passion for designing swimwear, Alyssa channels her creativity and eye for style into creating stunning and fashionable pieces for beachgoers and swimwear enthusiasts. While she focuses on her career as a swimwear designer, Alyssa currently enjoys the single life, embracing her independence and exploring her creative pursuits.
Where is Claire Rehfuss Now?
Claire Rehfuss, based in New York, is an accomplished AI & ML specialist at Microsoft, contributing her expertise in artificial intelligence and machine learning. With her background in computer science, she brings a wealth of knowledge and skills to her role as a Senior Cloud Solution Architect – AI at Microsoft. Claire's work involves designing and implementing advanced AI solutions, leveraging cutting-edge technologies to drive innovation and solve complex problems.
Claire is also involved in a romantic relationship with Derek Xiao outside her professional endeavors. Together, they share a connection and support each other in their personal and professional lives. Claire's dedication to her career and loving partnership contribute to a fulfilling and balanced life.
Where is Sarah Beth Steagall Now?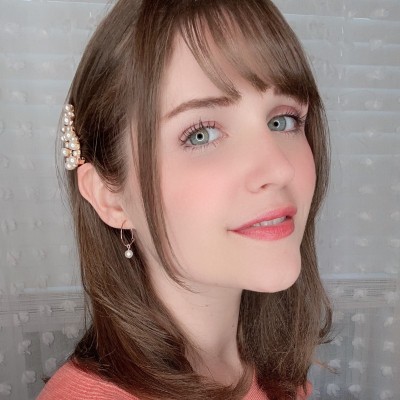 Sarah Beth Steagall is an accomplished professional chemist with a strong educational background and a passion for analytical science. With several years of hands-on experience in the field, Sarah Beth has developed exceptional skills in conducting analytical testing and upholding standard operating procedures (SOPs) and good laboratory practices (GLPs). Her expertise in seized drugs has made her a valuable asset as a Crime Laboratory Analyst at the Florida Department of Law Enforcement.
In this role, Sarah Beth has contributed to investigating and analyzing seized drugs, ensuring accurate and reliable results that aid law enforcement efforts. Her meticulous nature, excellent communication skills, and commitment to upholding professional standards have earned her commendations throughout her career. The former reality TV contestant's dedication to her work in the crime laboratory field demonstrates her commitment to justice and public safety.
Where is Derek Xiao Now?
Derek Xiao is a professional with experience in the culinary industry and product management. He is known for his work in turning cooking videos into meal kits through his website, eatremy.com. By providing meal kits, Derek aims to make cooking more accessible and convenient for individuals.
Derek's educational background includes attending the University of Maryland in College Park, where he likely gained knowledge and skills that have contributed to his career. He has held positions as a Growth Lead at Arctype, a software company, and as a Product Manager – Sr. Associate at Capital One, a prominent financial institution. Besides his professional pursuits, Derek is in a relationship with Claire Rehfuss, a connection he made during their time on 'Big Brother 23.'
Where is Britini D'Angelo Now?
Britini D'Angelo, a talented individual passionate about the performing arts and communication, holds a BFA in Theatre-Performance and a BA in Communications from Niagara University in Niagara Falls, New York. Alongside her studies, she also pursued a minor in American Sign Language & Deaf Studies, showcasing her dedication to inclusivity and understanding. With her diverse educational background, Britini possesses a unique blend of artistic skills and effective communication techniques.
Known for her commitment to her craft, Britini has showcased her talents in various theatrical performances, captivating audiences with her stage presence and dynamic storytelling. While focusing on her professional pursuits, Britini remains single, channeling her energy and creativity into her career and personal growth.
Where is

Christian Birkenberger Now?
Christian Birkenberger is a multi-talented individual who has made a name for himself in various creative fields. As an artist, he excels in acting, reality TV, music, and modeling, showcasing his versatility and passion for the arts. In addition to his TV appearances, Christian has demonstrated his acting skills in notable projects such as 'Law & Order: SVU' and a nationwide commercial for Pfizer. His training with renowned acting coach Susan Batson has further refined his craft and allowed him to explore various characters, from joyful to enigmatic. The singer has also released his new song "For You." He appears to be single at the moment.
Where is Whitney Williams Now?
Whitney Williams, known for her appearance on a cooking segment alongside Azah, has ventured into the world of makeup styling and established herself as an online makeup stylist. She has embraced various social media platforms, sharing her expertise and creativity with her followers. In addition to her presence on mainstream social media, Whitney has also launched her own OnlyFans platform, engaging with her fans and sharing exclusive content.
To connect with Whitney and explore her online presence, you can visit her Hoo.be page, where you will find links to all her social media accounts and platforms. While focusing on her professional endeavors, Whitney is currently a single mother of two boys and dedicated to building her career in the beauty and online entertainment industry.
Where is Brent Champagne Now?
Brent Champagne, a public figure and reality TV personality, has made a name for himself through his appearances on CBS's hit reality TV show, 'Big Brother.' Before his television career, Brent was a D1 collegiate athlete, showcasing his athleticism and competitive spirit on the football field.
Beyond his athletic pursuits, Brent has a passion for exploring the world and has traveled to 35 states and 14 countries, broadening his horizons and embracing different cultures. In addition to his adventurous spirit, Brent has delved into finance, demonstrating his interest in stocks, cryptocurrencies, and NFTs (non-fungible tokens), positioning himself as an investor in these domains.
Where is Brandon "Frenchie" French Now?
Brandon "Frenchie" French, hailing from Clarksville, Tennessee, is a farmer known for his appearance on a reality TV show. While information about his relationship status is not readily available, it is suggested that he is likely single. Frenchie's background as a farmer highlights his connection to nature and the land, showcasing his dedication to agricultural practices.
Through his participation in the reality TV show, Frenchie has gained recognition for his unique personality and approach to life. While details about his personal life may be private, his time on the show has allowed him to share his farming expertise and provide insights into his rural lifestyle.
Where is Travis Long Now?
Travis Long, known for his expertise in building documentation teams, is a dedicated professional in technical writing. As a Community Organizer for Write the Docs, Travis contributes to fostering a supportive community of technical writers. His involvement in organizing events and initiatives demonstrates his commitment to promoting collaboration and knowledge-sharing within the industry.
Travis is also a Co-Founder at DevDocs, where he works full-time. While Travis's professional achievements are well-documented, he keeps his personal life relatively private. It is known that he is in a loving relationship, although his partner's name has not been publicly disclosed.
Read More: Big Brother Season 22: Where Are They Now?