'Big Brother' Season 3 marked the return of the popular reality TV show in the summer of 2002. The third iteration followed the same premise as the previous seasons, where a group of strangers lived together in a house without any contact with the outside world. This time, twelve houseguests competed against each other to survive 82 days in the house, with one ultimate goal – to win the grand prize of $500,000.
The game was filled with drama, twists, and turns as the houseguests navigated through alliances, backstabbing, and eliminations. Each week, the Head of Household was given the power to nominate two fellow houseguests for eviction, and the Power of Veto could be used to save a nominee. If you want to know where your favorite contestants from Season 3 are now, we've got you covered.
Where is Lisa Donahue Now?
Lisa Donahue, the winner of 'Big Brother' season 3, has undergone a remarkable career change since her time on the show. Once a Bartender, she now works as a Professional Photographer, following her passion for capturing moments through a camera lens. Donahue's journey into photography began when she moved to New York City to pursue modeling, where she realized her love for photography and began to ask photographers questions about their work.
After a stint on 'Big Brother,' where she initially lied about being a photographer, Lisa purchased her first camera and flew to Italy to learn the ins and outs of the craft. Since then, she has never looked back, and 18 years later, she continues to capture moments that take people's breath away. Lisa's work has been recognized and featured in various publications, including 'The Knot' and 'Inside Weddings.' Despite battling breast cancer, the former reality TV star remains resilient and determined, continuing to inspire many with her passion for her craft.
Where is

Danielle Reyes

Now?
Danielle Reyes is a 'Big Brother' legend who first appeared on the show's third season and quickly became a fan favorite. Before joining the show, she hailed from Fairfield, California, and worked as a Media Buyer. Despite being the runner-up on 'Big Brother' 3, Danielle is considered one of the best players not to win the game. She was also known for her strategic gameplay, sharp wit, and charismatic personality.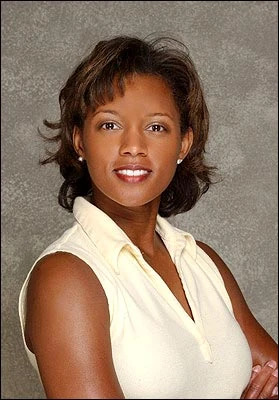 In 2006, Danielle returned for 'Big Brother' 7, the first All-Stars season of the show. She placed sixth overall, cementing her status as one of the game's most memorable players. Fans were sad to see Danielle go, but her impact on the show would continue to be felt for years. Recently, she announced that she would be taking a break from social media but reassured her fans that she would return at some point in the future. Despite stepping away from the public eye for a bit, Danielle remains an enduring figure in the 'Big Brother' community.
Where is

Jason Guy

Now?
Jason Guy is a journalist, radio host, and former reality TV star. His career began at 18 as the host of a weekly teen program on the Fox affiliate in Mobile, Alabama. He then worked in radio and joined a video production company before auditioning for and winning a spot as a competitor on the third season of CBS's reality show 'Big Brother.'
Later, Jason worked in casting for several other reality TV shows. He joined WESH 2 News in September 2009 as a reporter and fill-in anchor before co-anchoring the morning show and noon news. Jason and co-anchor Meredith McDonough received awards for their breaking coverage of a high-speed car chase that ended in a crash. He is married with two daughters and has an adorable senior Basset Hound named Tanner.
Where is

Amy Ouellette

Now?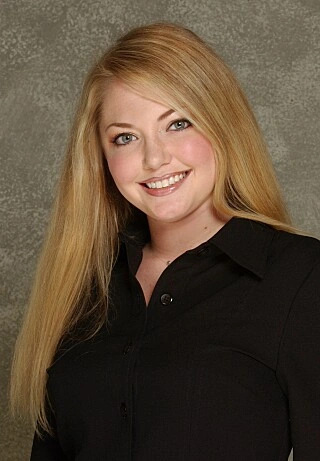 Amy Ouellette owns Gulf Appraisals, a company she has owned and operated since July 2005. Before starting her business, she worked as a Staff Appraiser for Crews Appraisal Company, Inc. from May 1998 to February 2005. Amy is an alumna of Arkansas State University and is actively involved in her community. She enjoys spending time with her family and friends in her free time, traveling, and volunteering. With almost 18 years of experience in the industry, Amy is a trusted expert in Real Estate Appraisals in the Gulf County area.
Where is

Marcellas Reynolds

Now?
Marcellas Reynolds is a multi-talented American entertainer who has made a name for himself as an actor, author, entertainment reporter, and television host. He gained fame as a participant in the third season of CBS's hit television series, 'Big Brother,' in 2002, becoming the first openly gay black man cast on a major network reality series. Reynolds has also appeared on various television shows, including 'Access Hollywood,' 'E! Live from the Red Carpet,' 'Good Day LA,' 'The Bold and the Beautiful,' and 'Yes, Dear.'
Reynolds has written for several publications, including Essence, The Guardian, and LA Style Magazine, and authored two books, 'Supreme Models: Iconic Black Women Who Revolutionized Fashion,' and 'Supreme Actresses: Iconic Black Women Who Revolutionized Hollywood.' The former was named one of the Nine Best Books of 2019 by American Vogue and the number one book on Black style by Essence.
In October 2021, Abrams Books published 'Supreme Actresses,' which Town and Country Magazine named one of October 2021's Best Books. In September of the same year, Reynolds's book 'Supreme Models' was acquired by YouTube as a six-part documentary series set to premiere in Fall 2022, with him serving as an Executive Producer.
Where is

Roddy Mancuso

Now?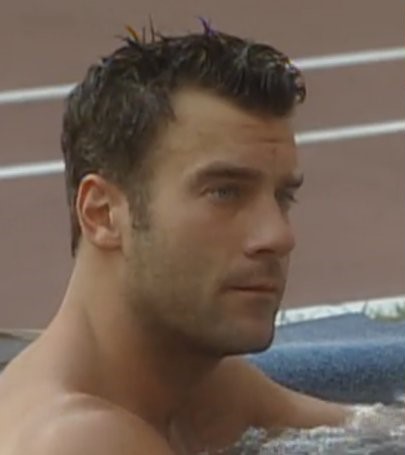 Roddy Mancuso is a former reality TV star and entrepreneur. He is the Founder of Red Shine Films, a Los Angeles production company specializing in creating independent films and television shows. Before founding Red Shine Films, Mancuso was a partner at Radio London Films, a production company based in Los Angeles and Chicago. Moreover, he worked in finance for several years before transitioning to the film industry.
Mancuso is an alum of Lehigh University, where he studied finance and economics. He is known for his entrepreneurial spirit and ability to spot and develop talent in the film industry. On top of it, the former reality TV contestant has a strong track record of producing critically acclaimed films and is considered a rising star in the independent film world.
Where is Gerald "Gerry" Lancaster Now?
Gerald "Gerry" Lancaster is a retired teacher who worked in the Glendale Unified School District. Before his teaching career, he was an actor and performed at prestigious theaters such as the American Conservatory Theater and the McCarter Theatre Center. Lancaster studied theatre at Southern Methodist University and Cal Poly Humboldt.
The former 'Big Brother' contestant grew up in San Carlos, California, and attended San Carlos High School. Although he left his acting career behind to become a teacher, his passion for the arts remained strong. Lancaster incorporated his love for theatre into his teaching methods, and his students often performed plays and musicals. After a successful career as a teacher, he retired and continues to enjoy spending time with his family and pursuing his hobbies.
Where is

Chiara Berti

Now?
Chiara Berti, a former contestant on season 3, has since become a successful Marketing Representative in New York City. Her experience on the show, where she had to navigate social dynamics and alliances to stay in the game, has undoubtedly given her valuable relationship-building and strategic thinking skills. As a Marketing professional in one of the world's biggest cities, Chiara likely has a busy schedule filled with meetings, networking events, and pitches to potential clients.
Where is Eric Ouellette Now?
Eric Ouellette is a firefighter based in Milford, Connecticut. Known for his appearance on 'Big Brother,' he has chosen to keep a low profile on social media platforms. Despite his participation in the show, he prefers to maintain privacy in his personal life. As a firefighter, Eric plays a vital role in ensuring public safety and responding to emergencies. His dedication to serving the community is commendable, reflecting his commitment to his profession.
Where is Tonya Paoni Now?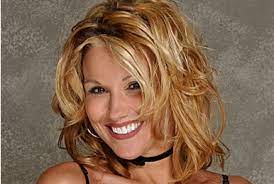 Tonya Paoni, a native of Las Vegas, Nevada, was born on January 28, 1967. She has been married to Rick Casper since October 22, 2003, although they are currently separated. Prior to her marriage with Rick, she was married to Manus Paoni from November 7, 1994, until 2002, and they have two children together. Additionally, Tonya was previously married to Darren Bakunas, with whom she has three children, before their divorce. She was arrested for reckless homicide due to her involvement in a car crash in Illinois in July 2009, which resulted in the tragic loss of two lives. Currently, she reportedly works as a Retail Sales Specialist in Las Vegas, Nevada.