'Big Brother 4,' the fourth installment of the reality TV series 'Big Brother,' followed a familiar format to previous seasons. The show featured a group of participants, known as HouseGuests, who were monitored by cameras and microphones in the 'Big Brother' House. Each week, the HouseGuests voted to eliminate one of their own until only two remained for the finale.
The ultimate winner was determined by the votes of the last seven evicted HouseGuests, who formed the 'Big Brother' Jury. Julie Chen returned as the host for this season, and the grand prize was $500,000 for the winner and $50,000 for the runner-up. So, if you are curious to know where your favorite contestants of Season 4 are nowadays, we've got you covered.
Where is Jun Song Now?
Winner of Season 4, Jun Song is a Content Strategist who runs her website. She is also a loving mom to her child, Noah, and is passionate about her work and family life. Jun was born in Seoul and raised in New York City, where she gained her education and started her career. Currently, she is based in Ghent, Belgium, where she continues to work as a content strategist.
Jun is a believer in diversity and inclusion, and she is proud to identify as a member of the LGBTQ+ community. She is open about her identity and strives to create a welcoming and inclusive environment in her personal and professional life. With her skills and experience, Jun is dedicated to helping businesses and organizations create engaging and effective content strategies that connect with their target audiences.
Where is

Alison Irwin

Now?
Alison Irwin, a Retail Sales Manager from Pittsburgh, Pennsylvania, rose to fame as a contestant on the reality TV show, 'Big Brother.' Born in 1980, she was 22 when she appeared on the show's fourth season in 2003 alongside her ex-boyfriend, Justin Giovinco. With her sharp wit and strategic gameplay, Alison quickly made an impression, ultimately making it to the final three before being eliminated.
Before her appearance on 'Big Brother,' Alison worked in retail sales management. Her experience in this field likely contributed to her ability to negotiate alliances and strategically position herself within the game. Since her time on the show, she has kept a relatively low profile and returned to her career in retail management. Despite Alison's brief stint in the public eye, she remains a beloved figure among fans of the show and is remembered for her memorable gameplay and quick thinking.
Where is

Robert Roman

Now?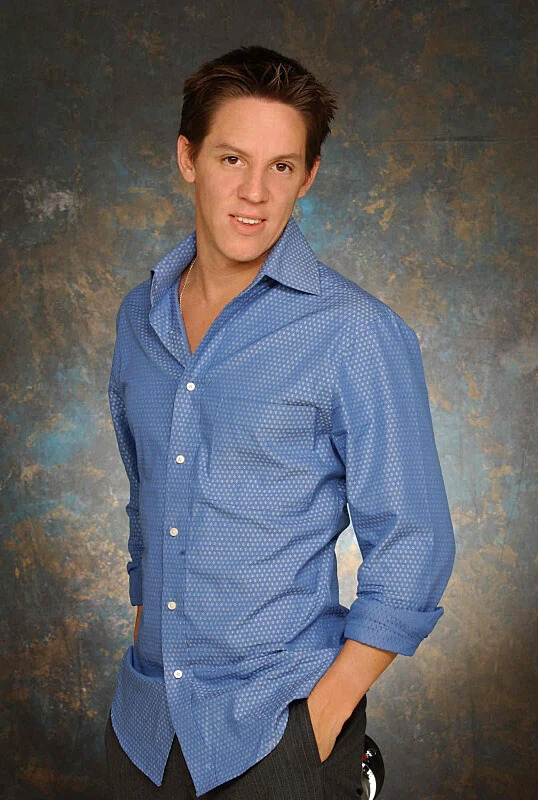 Robert Roman is a Restaurant Manager from Los Angeles, California. Born in 1969, he was 32 when he appeared in the show's fifth iteration. Little is known about Robert's personal life as he prefers to keep his life away from social media. Still, his professional career is focused on managing restaurants, indicating his passion for the culinary industry.
Where is

Erika Landin

Now?
Erika Landin Rich is a multi-talented individual with various interests and experiences. One of her biggest passions is for animals, and she is an avid animal lover. Additionally, Erika is a self-proclaimed fan of "the hub," which may refer to a television network or entertainment platform. She is also a casting director for the popular reality TV show, 'Below Deck,' which follows crew members' lives on luxury yachts.
In addition to her work in television, Erika is a "Chi mommy," which may refer to her being a proud owner of a Chihuahua. She also loves makeup and enjoys exploring different styles and techniques. Erika has a background in dance, having trained as a dancer, and she is also a DIY enthusiast who enjoys creating and crafting. Erika is a graduate of NYU Tisch, a highly regarded performing arts school. Her varied interests and experiences make her a dynamic and engaging individual who is always eager to take on new challenges and explore new avenues of creativity.
Where is

Jee Choe

Now?
Jee Choe has worked for two different companies in different roles. The first company is Myriad Genetics, where Jee has worked as a Customer Success Manager since July 2022. In this role, Jee likely works with clients to ensure their success using Myriad Genetics' products and services. Before this, Jee worked as an Associate Account Executive at Myriad Genetics from January 2022 to July 2022.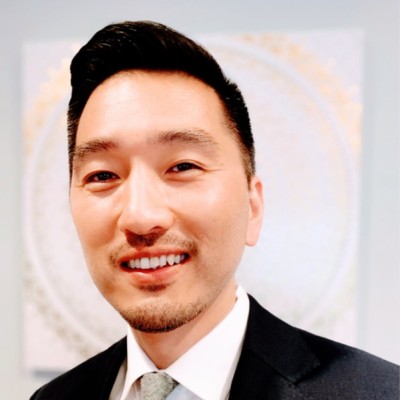 Before joining Myriad Genetics, Jee worked as an Accounting Manager at GrandLife Hotels for three years, from June 2017 to May 2020. In this role, he likely managed financial operations for the hotel and oversaw accounting tasks such as bookkeeping and financial reporting. Jee's skills include account management, data analysis, analytical skills, customer support, and experience with Salesforce.com. These skills likely helped Jee succeed at Myriad Genetics and her previous position at GrandLife Hotels.
Where is

Jack Owens

Now?
Retired FBI Special Agent Jack Owens has written a book titled 'Don't Shoot We're Republicans!' In the book, Owens takes readers through his career as a special agent with the FBI. Owens served for over 25 years in the FBI, and during his tenure, he was involved in a wide range of cases, including bank robberies, kidnapping, extortion, and terrorism. In the book, Owens provides an insider's view of the FBI and its work, giving readers a glimpse into the challenges and triumphs of working for one of the world's most elite law enforcement agencies.
Where is

Justin Giovinco

Now?
A Headhunter from Pittsburgh, Pennsylvania, Justin Giovinco participated in season 4 alongside his ex-girlfriend, Alison Irwin. Today, he is a Technical Recruiting Leader and Head of Sourcing at The Crypto Recruiters, a full-time position he has held since April 2023. Before that, he worked as the Global Head of Sourcing at DotConnect, an umbrella organization where he supported various recruiting projects from 2012 until 2018. Justin has also worked for Roofstock, where he served as the Technical Recruiting Leader for all Engineering, Blockchain, Product, and Design teams, helping to scale the company from 95 to 800+ employees.
At KeepTruckin, Justin held several positions, including Technical Recruiting, Sr. Technical Recruiter, and Interim Head of Technical Recruiting, from March 2018 to March 2020. He has worked with various clients, including Netlify, COROS Corp, ROIVANT SCIENCES, Talent List A.I., Autodesk, KeepTruckin, PepsiCo, Kraft Heinz, and Sazerac Company. On the personal front, Justin tied the knot with his girlfriend, Tiare Thomas, in an intimate 2015 ceremony in Philadelphia.
Where is

Nathan Marlow

Now?
Nathan Marlow is a highly experienced and versatile filmmaker and creative professional. He is the Co-Founder and CEO of Gulf Coast Studios, a full-time film and video production company based in Mobile, Alabama. He co-founded the company in 2019 and has led the team since then. Nathan is responsible for managing the overall operations of Gulf Coast Studios, overseeing production, managing finances, and building relationships with clients and partners.
Before Gulf Coast Studios, Nathan Marlow founded Silent Stone Films in 2014, serving as the Director, Producer, and Owner. Silent Stone Films is a full-time production company that operates in various states, such as California, Texas, Mississippi, Alabama, Florida, and Oklahoma. Nathan supervised the production and delivery of multiple projects from conception to public distribution, delegating tasks among production crews and cast.
The former reality TV contestant worked alongside producers and writers in the pre-production phase, including location scouting, budget, crew, cast, equipment, and more, through post-production. In addition to his work at Gulf Coast Studios and Silent Stone Films, Nathan has been a Freelance Film Producer since 2005. Besides, he served as the Creative Director of Anatomies Inc., a Mississippi-based creative agency specializing in marketing and branding, from June 2018 to July 2019.
Where is Michelle Maradie Now?
Michelle Maradie Thomas is an Executive District Sales Manager at Cardiovascular Systems, Inc. She has achieved a notable level of professional success in the field of medical device sales. Michelle's expertise and experience in this industry contribute to her role as an Executive District Sales Manager, where she likely oversees sales strategies and manages a team.
Michelle obtained her education from Florida State University, specifically from the College of Business. Currently residing in Hoboken, New Jersey, she balances her professional life with her role as a mother to her two children, Jagger and Kingston, whom she shares with her husband, Jason Thomas.
Read More: Big Brother Season 3: Where Are They Now?