'Big Brother 5' was the fifth season of the popular reality television series 'Big Brother,' based on the Dutch series of the same name. It premiered on CBS on July 6, 2004, and lasted 11 weeks, ending with the live finale on September 21, 2004. This season was accompanied by the House Calls: The Big Brother Talk Show spin-off series, which discussed the game's events and was viewable online.
The fifth iteration featured 14 HouseGuests, an increase from previous seasons. 'Big Brother 5' was another successful season for the series, which continued to captivate audiences with its unique blend of reality competition and social drama. It's been some time since the season ended, and fans of the show must be curious to know where the contestants are now. If you're one of them, we've got all the answers.
Where is Drew Daniel Now?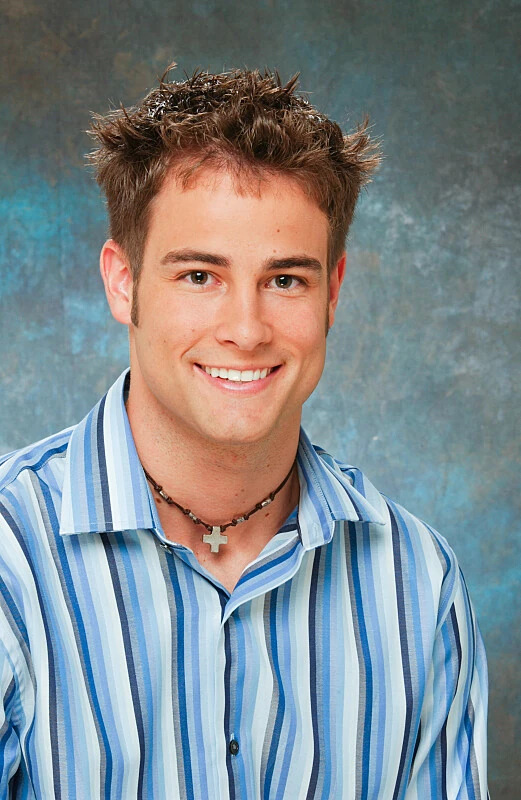 Hailing from Urbana, Ohio, Drew Daniel was a 22-year-old college graduate at the time of the show, making him one of the youngest winners. An incident involving the former reality star occurred on July 2, 2012, when police in Champaign County, Ohio, responded to a domestic dispute between him and another man. The victim claimed Drew had attacked him, resulting in scrapes to his arms and body. When police arrived, the reality TV star was uncooperative, and officers resorted to using a Taser to subdue him. Despite the charges, Drew's success on the show made him a fan favorite and cemented his place in 'Big Brother' history. As per reports, he pursued an acting career after the show but has stayed away from the public eye.
Where is Michael "Cowboy" Ellis Now?
Michael "Cowboy" Ellis, a 23-year-old security officer from Durant, Oklahoma, competed in the fifth season with his half-sister, Jennifer "Nakomis" Dedmon. He was known for his cowboy hat and southern drawl and quickly allied with fellow HouseGuests Jase Wirey and Scott Long. Despite being nominated for eviction several times throughout the season, Ellis avoided being voted out and ultimately made it to the final two alongside Drew Daniel. In the season finale, he received two votes from the jury but eventually lost to the latter in a 4-3 vote.
After his time on 'Big Brother,' Ellis returned to his job as a Security Officer in Oklahoma. In 2012, he was arrested for driving under the influence and spent several months behind bars. On February 25, 2019, he was arrested again for allegedly abusing and trying to strangulate his teenage son. Later, Ellis appeared on an episode of 'Catfish: The TV Show' on December 22, 2020, to meet his online girlfriend, Julia.
Where is Diane Henry Now?
Diane Henry is an American actress and reality TV personality born on March 1, 1982, in Euless, Texas. At the time of the show, she was working as a cocktail waitress in Burlington, Kentucky, and was just 22. Diane was known for her strategic gameplay and relationship with fellow contestant Drew Daniel. She finished the season in third place, behind Drew and runner-up Michael Ellis.
Aside from her appearance on Big Brother, Diane has acted in films such as 'The Scorned' and 'Kill Reality.' She has a twin sister named Lindsey Henry. Despite being relatively low-key in recent years, Diane's appearance on 'Big Brother' and her memorable gameplay continues to be remembered and discussed by fans of the show. She currently lives in Winchester, Ohio, and is happily married with two kids.
Where is Jennifer "Nakomis" Dedmon Now?
Jennifer Jeannene "Nakomis" Dedmon was one of the houseguests who participated in the twist alongside her half-brother Michael Ellis. She quickly gained recognition for her strategic gameplay. She was credited with inventing the Backdoor strategy, which involved nominating a pawn houseguest, then using the Power of Veto to replace them with a stronger competitor for eviction.
Despite her strong gameplay, Nakomis was eventually evicted in fourth place when her half-brother Michael used the Power of Veto on Diane Henry, leading to her automatic eviction. Her unique nickname was a self-created identity that she adopted when she was fifteen. Though her real name is Jennifer, she preferred to be called Nakomis during her time in the house. Before appearing on 'Big Brother,' she worked as a restaurant waitress in San Antonio, Texas. During Nakomis' time on the show, she cemented her status as one of the most memorable and strategic players.
Where is Karen Ganci Now?
Karen O'Neil Ganci is a renowned artist who discovered her artistic talent at a young age. She received various art awards for her creative endeavors while growing up in Saddle Brook, New Jersey. Karen's passion for art led her to begin hands-on training with illustrator Lori Anzalone. She gained experience working with major accounts such as Tropicana, New Jersey Bell, and Macy's. Karen's talent for painting sport's greatest legends has earned her a reputation in the collectibles industry. She has painted custom pieces of Joe DiMaggio and Ted Williams, displayed in the Ted Williams Museum in Hernando, Florida.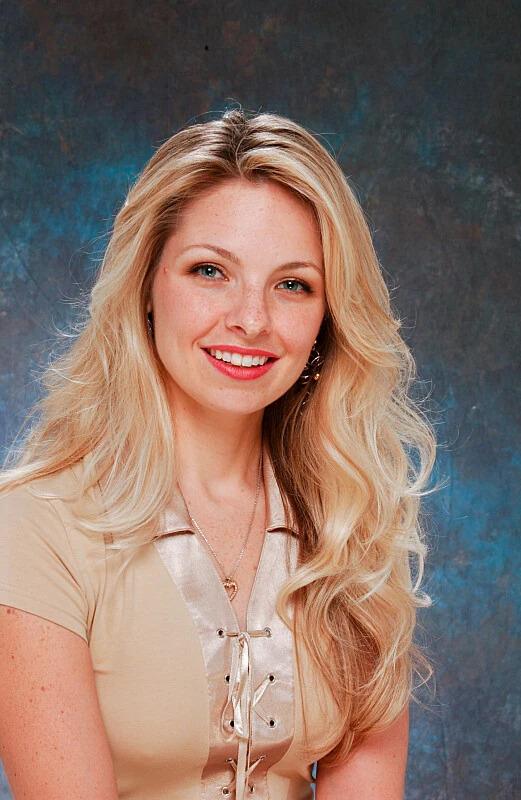 Karen presented a tribute piece to the Yankees at the opening of the World Series, which is displayed in the player's clubhouse and is considered their good luck charm. Her artistic talent has created a demand for her work in the entertainment industry. The reality TV contestant was commissioned to create a fine art representation of 'The Sopranos' cast for the actors and their agents, and rock star Jon Bon Jovi has the print hanging in his home. In addition to her work in the collectibles industry, Karen has illustrated textbook pages and full-color covers for People's Publishing and has worked on a series of children's books. She also appeared on one episode of 'The Early Show.' Karen has been married to Larry Ganci since 1996.
Where Are Adria Klein and Natalie Caroll Now?
Adria Montgomery-Klein and Natalie Montgomery-Carroll are identical twin sisters who have made their mark in the fitness industry and reality TV. Born and raised in Birmingham, Alabama, the sisters attended Midfield High School, where they were active in softball. They attended Troy State University, where they each received Bachelor of Science degrees in computer science, with minors in business and American Sign Language. While in college, they continued playing softball, and both worked at Electronic Data Systems after graduating.
In 1998, the twins had their first significant success as competitors when Natalie placed first and Adria placed second in the Ms. Fitness Kentucky event. This sparked their interest in fitness competitions, and they eventually quit their jobs to focus entirely on fitness training in 2000. The twins signed up with HealthSouth Corporation in 2000 for a Roadshow Nationwide Tour called 'Go For It!', where they taught fitness and nutrition to people, particularly middle school students. They also appeared on a TV show for students called 'Go For It! TV' as competition coaches.
After three years of doing 'Go For It!' and the TV show for two, Adria and Natalie continued with fitness competitions. Since then, the twins have opened the Fitness Twins Elite Training Studio and have appeared in various fitness publications such as Muscle & Fitness, Physical, Oxygen, and Iron Man. They have also competed in several fitness competitions and have won numerous titles. Their success led to their appearance on 'Big Brother' 5, where they gained national exposure and became fan favorites. Today, the twins continue to inspire others with their fitness training and are dedicated to promoting a healthy lifestyle.
Where is Will Wikle Now?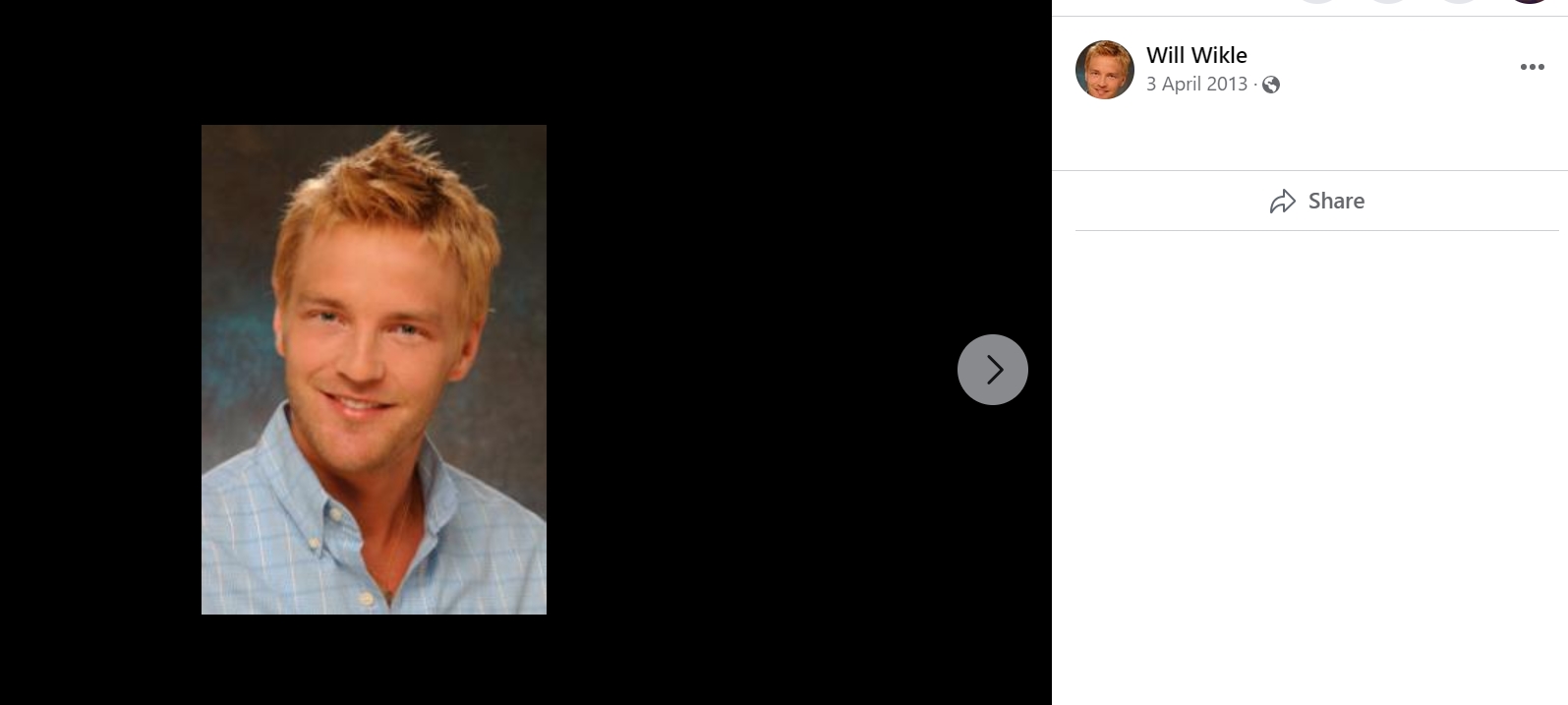 After his appearance on the show, Will Wikle became a co-host of the Logo network's travel-themed program 'Round Trip Ticket.' He also participated in Bravo's reality competition show 'Battle of the Network Reality Stars.' In 2008, Wikle played the role of Jasper in the gay parody sequel 'Another Gay Sequel: Gays Gone Wild!' The film was released on December 9, 2008, and featured him alongside other openly gay actors.
In 2016, Wikle made headlines when he starred in the gay adult film 'The Stillest Hour for CockyBoys,' as a Psychotherapist. Directed by Jake Jaxson, it received critical acclaim for its unique storytelling and cinematography. Aside from his appearances on reality TV and in films, Wikle has worked as a model, actor, and social media influencer. He has a substantial following on social media platforms like Instagram, where he shares his experiences and insights as a member of the LGBTQ+ community.
Where is Jase Wirey Now?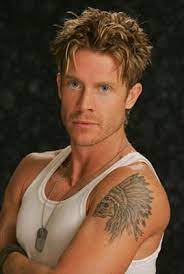 Jason "Jase" Wirey, a resident of Decatur, Illinois, serves as a volunteer firefighter. Despite his involvement in public service, Jason prefers to maintain a low profile on social media platforms. As a volunteer firefighter, he plays a crucial role in responding to emergencies and ensuring the safety of his community. Jason's dedication to his role as a firefighter reflects his commitment to serving and protecting others. His selfless contributions to the community make him an invaluable asset in the firefighting profession.
Where is Holly King Now?
Holly M King, hailing from Lebanon, Tennessee, has an extensive professional background as a former Medical Coordinator at Alternative Services, Inc. Her role involved managing medical services and coordinating care for individuals within the organization. Holly's dedication to her work and commitment to the well-being of others is evident through her experience in the healthcare field.
In terms of education, Holly attended Penn Foster, where she likely acquired specialized knowledge and skills relevant to her medical coordination role. She also completed her high school education at Lincoln High School. Outside of her professional life, Holly is happily married to Daniel King.
Where is Marvin Latimer Now?
Marvin Latimer is a multifaceted professional involved in various ventures. He is part of 'The Marvin Show,' a TV show available on Roku. Additionally, Marvin is a full-time employee at Roku Inc., a prominent streaming platform. He has connections to the Wilbur O. and Ann Powers College of Business at Clemson University, reflecting his educational background.
In his current role, Marvin is a part-owner of Casa Geona Beach House in Myrtle Beach, South Carolina. He is also engaged as a guest anchor for CBS Corporation, where he contributes as a CBS 'Big Brother' recap presenter. Furthermore, Marvin serves as a producer for 'The Marvin Show' on SwaagTV in Chicago. While Marvin is married, he has not disclosed the name of his partner, maintaining a level of privacy in his personal life. Through his diverse involvement and contributions to the entertainment industry, Marvin displays his talent, creativity, and entrepreneurial spirit.
Where is Lori Valenti Now?
Lori Valenti Webb is a highly accomplished Realtor with a strong presence in the real estate industry. She operates within the Property Specific Realty brokerage, where she excels in helping clients buy and sell properties. Additionally, Lori manages The Bungalow On Main Airbnb, providing guests with a unique and comfortable lodging experience.
Furthermore, Lori has established the Moving To Raleigh brand, offering valuable insights and resources to individuals relocating to Raleigh, North Carolina. She is also associated with the Salt Hair Wake Forest salon, where she likely contributes to the hairstyling and beauty services. Lori's dedication and expertise have earned her recognition as a top producer in the Triangle area. Outside of her professional endeavors, Lori is happily married to Chris Valenti, and together they have beautiful children.
Read More: Big Brother Season 4: Where Are They Now?