'Big Brother 6' was the sixth season of the American reality television series 'Big Brother,' based on the Dutch series of the same name. It premiered on CBS on July 7, 2005, and lasted eleven weeks until the live finale on September 20. This season was accompanied by the 'House Calls: The Big Brother Talk Show' spin-off series, which discussed the game's events.
The sixth iteration featured 14 HouseGuests, the same as the previous season, but this was the highest number of initial HouseGuests to enter the house due to the twin twist the last season. 'Big Brother 6' was a season filled with drama, twists, and strategic gameplay, making it a memorable installment of the popular reality series. So, if you are curious to know where your favorite contestants are nowadays, we've got you covered.
Where is Maggie Ausburn Now?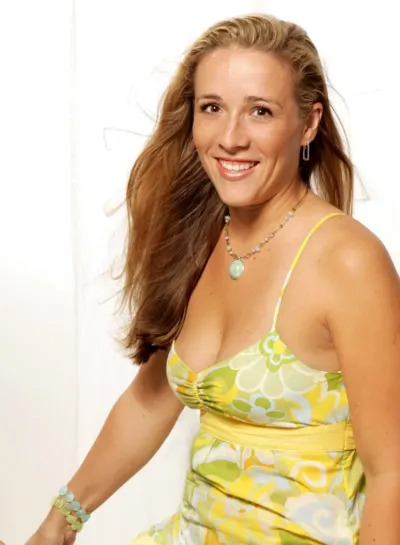 Maggie Ausburn was a formidable player and a compassionate nurse during her stint on 'Big Brother 6'. After winning the show, she returned to her regular life and left the showbiz industry. Maggie settled in Las Vegas, where she had resided before joining 'Big Brother.' She reportedly married and started a family, welcoming twins into her life. Despite winning significant money on the show, Maggie prefers a quiet life and focuses on her family and career. Nevertheless, she remains one of the most memorable champions in the show's history, known for her strategic gameplay, kindness, and determination to succeed.
Where is Ivette Corredero Now?
Ivette Corredero is the Owner of Eventology Miami, a full-service event planning and production company based in Miami, Florida. With over 15 years of experience in the event industry, she is a seasoned professional who specializes in creating unique and memorable experiences for her clients. Aside from her successful career, Ivette is also a mother of two children. Balancing her work and family life, she is a dedicated and loving mother who enjoys spending time with her kids and creating special memories with them.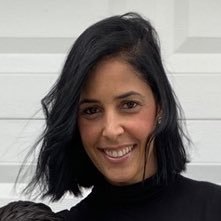 Ivette believes that her role as a mother has taught her invaluable skills that have helped her become a better event planner, including patience, organization, and attention to detail. In addition to running her business and raising her family, she is actively involved in her community. Ivette volunteers her time and resources to charitable organizations, including those focused on children and education. Through her work and personal life, the 'Big Brother 6' contestant is committed to making a positive impact on those around her.
Where is Janelle Pierzina Now?
Janelle Marie Pierzina is a well-known TV personality who has made a name for herself through multiple appearances on popular reality shows. She gained fame by participating in the sixth, seventh, fourteenth, and twenty-second seasons of 'Big Brother' and the thirty-first season of 'The Amazing Race.'
Before her reality TV career, Pierzina had a diverse professional background. She worked as an actress, model, and cocktail waitress, showcasing her versatility and passion for the entertainment industry. However, her personal life has also faced some challenges. In the early 2000s, the former reality TV contestant encountered legal issues, including a misdemeanor DWI infraction and theft charges.
Currently, Pierzina has shifted her focus to real estate. She works as a Real Estate Agent in Minnesota for Edina Realty. Alongside her professional endeavors, she is also a devoted mother. Pierzina has three children, with her second child, a boy, being born in August 2013, followed by the birth of a daughter in September 2014. Despite the ups and downs, she continues to pursue her passions and build a fulfilling life for herself and her family.
Where is April Lewis Now?
In addition to being a Pharmaceutical Sales Representative from Dallas, Texas, April Lewis is also a mom. Just before her appearance on the sixth season of 'Big Brother' in 2005, she tied the knot with her husband, Matt. As a houseguest, Lewis formed several alliances and made it to the final four before being evicted and finishing in third place. After the show, Lewis returned to her career in pharmaceutical sales and is enjoying a blissful life with her husband and son, Maverick.
Where is Howie Gordon Now?
Howie Gordon is a versatile media personality who has worked in broadcasting and sales. Currently, he serves as a Meteorologist, Reporter, and Co-Anchor for ABC News 8 in Joplin, Missouri. In this role, he provides accurate weather predictions, hosts segments, and conducts live interviews on air.
Before his work in broadcasting, Gordon worked as a Data Network Account Executive for AT&T in Tamarac, Florida. During his five-year tenure, he closed opportunities averaging over $20,000 per month and increased sales by 10% monthly. Gordon's expertise and experience in both media and sales demonstrate his adaptability and versatility in different professional settings.
Where is Beau Beasley Now?
Beau Beasley is a Creative Sales Consultant at Aroma360, which provides scenting solutions for homes and businesses using its Cold Air Diffusion Technology. In this role, he is responsible for showcasing the benefits of Aroma360's products to potential customers and ensuring customer satisfaction. Aroma360 has provided scenting solutions to some of the most reputable 5-star properties worldwide, including the Atlantis Paradise Island, The Wynn Las Vegas, Bellagio Las Vegas, and The Ritz Carlton Key Biscayne.
Apart from his current role, Beau is the Owner of Beau & Co. Consulting, LLC, a company he established in 2006. He has organized and created exclusive trunk show experiences and shopping events for top fashion labels like D&G, Fendi, Agnes B, and Gomez Gracia London. Beau even provides fashion consulting and closet editing services for high-net-worth individuals and celebrities. He is known for spearheading branding opportunities and product placement for thriving brands like Land Rover, Rolls Royce, Maserati, RedBull, and TOAST Vodka. On the personal front, Beau is in a fulfilling relationship with his partner, Stacy Milon.
Where is James Rhine Now?
James Rhine did not just appear in 'Big Brother 6,' but he even had a successful stint in the following season. Today, he is the Director of Event Marketing at Hakkasan Group in Las Vegas, Nevada, where he has worked since January 2015. Rhine primarily focuses on marketing for Aria Resort & Casino, Mirage Hotel & Casino, and Bellagio Resort & Casino.
Before Hakkasan Group, Rhine was the General Manager and Partner of Whiskey Trust Tavern and Distillery in Chicago, Illinois. He successfully launched and operated the tavern, nightclub, lounge, and patio bar. He also created and implemented award-winning cocktail menus for Whiskey Trust/The Patio, utilizing supplier support and artisanal products. In 2018, the former 'Big Brother 6' contestant tied the knot with his girlfriend, Stephany. The couple welcomed their son, Tristan, in October 2020, whose pictures Rhine often shares on social media.
Where is Rachel Plencner Now?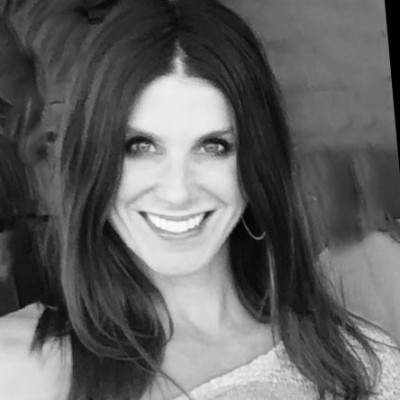 Former 'Big Brother 6' cast member Rachel Plencner is now a Certified SAFe 5 Product Owner/Product Manager at Cigna, a healthcare company based in Paradise Valley, Arizona. She has worked at Cigna for over 20 years, starting as an Agile Scrum Master Senior Advisor in February 2003. In July 2020, Rachel transitioned to Agile Product Owner, responsible for defining and prioritizing the product backlog and ensuring that the development team works on the right features to deliver value to the customer.
As an experienced Agile practitioner, Rachel is skilled in leading Agile ceremonies, facilitating backlog refinement, and collaborating with cross-functional teams. She deeply understands Agile principles and can apply them to complex projects and initiatives. Through her work at Cigna, Rachel has demonstrated her ability to deliver high-quality products and services that meet the needs of customers and stakeholders.
Where is Kaysar Ridha Now?
Kaysar Ridha is a professional known for leveraging design and technology to create delightful products informed by user feedback. He has an educational background from UC Irvine in Irvine, California. In his previous roles, Kaysar held the position of Vice President of Global Product & Design, Healthcare at Desktop Metal. While there, he focused on utilizing additive manufacturing and advanced materials to personalize patient care, with a particular emphasis on bioprinting capabilities.
Prior to his time at Desktop Metal, Kaysar served as the Vice President of Digital Products at Evolus, based in Newport Beach, California. In this capacity, he reported directly to the Chief Commercial Officer and managed a suite of integrated customer and consumer digital products. Kaysar also took ownership of company branding, design direction, and design systems. While Kaysar's professional achievements are notable, his personal life currently reflects his single status.
Where is Sarah Hrejsa Now?
Sarah Hrejsa is an experienced Sonographer currently employed at Santa Monica Fertility in Santa Monica, California. With over five years of experience in this field, she specializes in maternal-fetal medicine, contributing to the care and monitoring of pregnancies. Before her current role, Sarah worked as a Sonographer at UI Health in Chicago, Illinois, with a focus on MFM/GYN (Maternal Fetal Medicine/Gynecology). She obtained her Associate's Degree in Diagnostic Medical Sonography/Sonographer and Ultrasound Technician from Triton College. While Sarah is dedicated to her profession, she maintains a low profile on social media and keeps her social life private.
Where is Eric Littman Now?
Eric Steven Littmann holds influential roles within the firefighting community in Las Vegas, Nevada. He serves as the President of Las Vegas Firefighters Local 1285, advocating for the rights and well-being of firefighters in the local area. Additionally, Eric holds the position of Fire Captain at the Las Vegas Fire & Rescue Department, where he exhibits strong leadership skills and a commitment to public safety.
Eric's educational background includes studies in Fire Science Management at American Public University and attendance at the College of Southern Nevada. His educational pursuits have likely provided him with a solid foundation for his firefighting career. Beyond his professional achievements, Eric is happily married to Julie Boraks Littmann, and they likely have a daughter who adds joy to their family life.
Where is Ashlea Evans Now?
Ashlea Evans is a professional working in the apparel and clothing industry. She is associated with Luxury One Group as a Realtor, showcasing her skills in the luxury real estate market. Additionally, Ashlea owns and operates her own clothing brand called Gia Michelle Clothing, where she curates and offers a selection of fashionable items.
While Ashlea's professional life is flourishing, her personal life indicates that she is likely single. With a focus on her career and entrepreneurial ventures, Ashlea demonstrates her independence and dedication to her professional endeavors. Her passion for fashion and real estate makes her a dynamic and ambitious individual within the industry.
Read More: Big Brother Season 5: Where Are They Now?