'Big Brother 7,' also known as 'Big Brother: All-Stars,' is a reality television series that premiered on CBS on July 6, 2006. This season was unique because it featured a cast entirely comprised of HouseGuests from the first six seasons, known for their memorable gameplay and personalities. The game was filled with drama, twists, and turns as the houseguests navigated through alliances, backstabbing, and eliminations. If you want to know where your favorite contestants from Season 3 are now, we've got you covered.
Where is

Mike "Boogie" Malin Now?
Mike "Boogie" Malin is a well-known personality who gained fame for appearing on the reality television show 'Big Brother.' He first appeared on the show during its second season in 2001. He established himself as a formidable player by winning the first Head of Household competition and forming the Chilltown alliance with fellow HouseGuest Will Kirby. He then returned to the show for its seventh season and emerged as the winner, cementing his status as a 'Big Brother legend.'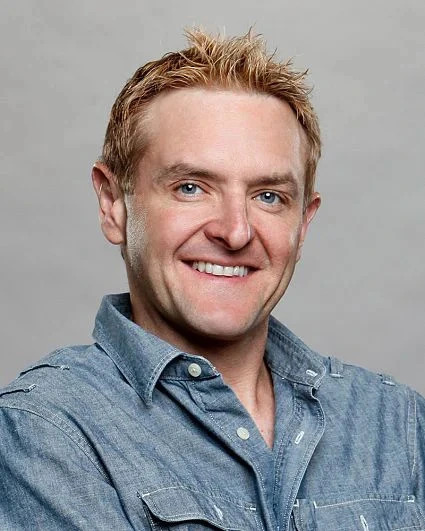 Born and raised in Los Angeles, California, Malin is a successful bar owner. However, his reputation suffered a setback in 2021 when he was found guilty of stalking fellow contestant Dr. Will Kirby. Reports suggest that Malin sent threatening and harassing messages to the Aesthetic Dermatologist and even showed up uninvited at his home. As a result, he was sentenced to two years of probation and ordered to stay away from Dr. Kirby and his family.
In a shocking turn of events, the reality TV star's probation was revoked in September 2022, and an arrest warrant was issued in his name for failing to attend a court hearing. Consequently, he has since chosen to maintain a low profile in the public. Despite his legal troubles, Malin enjoys a loyal fan following within the 'Big Brother' community. His strategic gameplay and entertaining personality have made him a fan favorite, and many people still remember him as one of the most memorable contestants in the show's history. Still, his recent legal troubles have also brought attention to the darker side of reality television and the toll it can take on contestants' mental health.
Where is Erika Landin Now?
Erika Landin Rich is a multifaceted individual with many interests and experiences. She is deeply passionate about animals and has a strong affinity for them. Additionally, Erika is a self-professed fan of "the hub," which could reference a television network or a particular entertainment platform. She is also involved in the television industry as a casting director for the hit reality TV show 'Below Deck,' which chronicles the lives of luxury yacht crew members.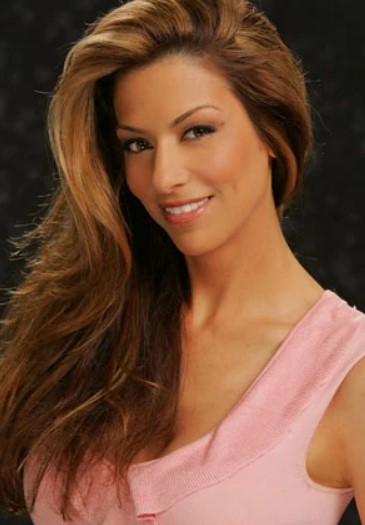 Apart from her television work, Erika is a proud owner of a Chihuahua and loves being a "Chi mommy." She is interested in makeup and enjoys experimenting with different styles and techniques. Erika is a trained dancer and has a background in dance, and she also has a passion for DIY projects and crafts. Erika's education includes graduating from NYU Tisch, a highly respected performing arts school. Her diverse interests and experiences have made her a fascinating and dynamic individual who is always open to new challenges and eager to explore new avenues of creativity.
Where is Janelle Pierzina Now?
Janelle Marie Pierzina is a well-known personality in the American reality show industry, appearing in several popular shows. She is best known for her appearances in multiple seasons of 'Big Brother,' including the sixth, seventh, fourteenth, and twenty-second seasons, as well as in the thirty-first season of 'The Amazing Race.'
Before entering the world of reality TV, Pierzina had a diverse career that included acting, modeling, and working as a cocktail waitress, highlighting her love for the entertainment industry. However, she has also faced personal challenges, including legal issues such as a misdemeanor DWI infraction and theft charges.
Pierzina has shifted her focus to real estate and is working as a Real Estate Agent for Edina Realty in Minnesota. Alongside her professional pursuits, she is also a devoted mother to her children. Pierzina has three adorable children, including a son born in August 2013 and a daughter in September 2014. Despite her challenges, the former reality TV contestant continues to pursue her passions and strives to create a fulfilling life for herself and her family.
Where is Dr.Will Kirby Now?
Dr. Will Kirby is a well-known Aesthetic Dermatologist and reality TV personality who is also an Associate Clinical Professor of Dermatology. He is the Chief Medical Officer at LaserAway, a popular aesthetics dermatology group. He has authored several chapters in medical textbooks and published numerous dermatology articles, primarily on laser tattoo removal, in The Journal of Cosmetic Dermatology. In addition to his medical career, Dr. Kirby has appeared in various TV shows and movies, including 'The Book of Boba Fett.' He was also named the health and beauty reporter for Life and Style magazine in 2019, leveraging his expertise in the beauty industry.
Beyond his professional accomplishments, Dr. Kirby has a personal life as well. He was engaged to Erin Brodie, a two-time winner of the reality series 'For Love or Money,' in 2011. The couple tied the knot in 2017 and are parents to two children. Dr. Kirby's expertise in aesthetic dermatology has earned him a reputation as the nation's leading authority on the latest trends and innovations in the beauty industry. His diverse experiences and successes in the medical and entertainment industries have made him a well-known and respected personality.
Where is George Boswell Now?
George Allen Boswell, popularly known as "Chicken George," is a former contestant on a reality TV show known for his entertaining and amusing antics. The nickname "Chicken George" was given to him on the show due to his interest in chickens. Boswell has since moved on from his reality TV career and lives happily with his daughters. He works for Mecum Auto Auctions, which has been featured on the Discovery HD Theatre network.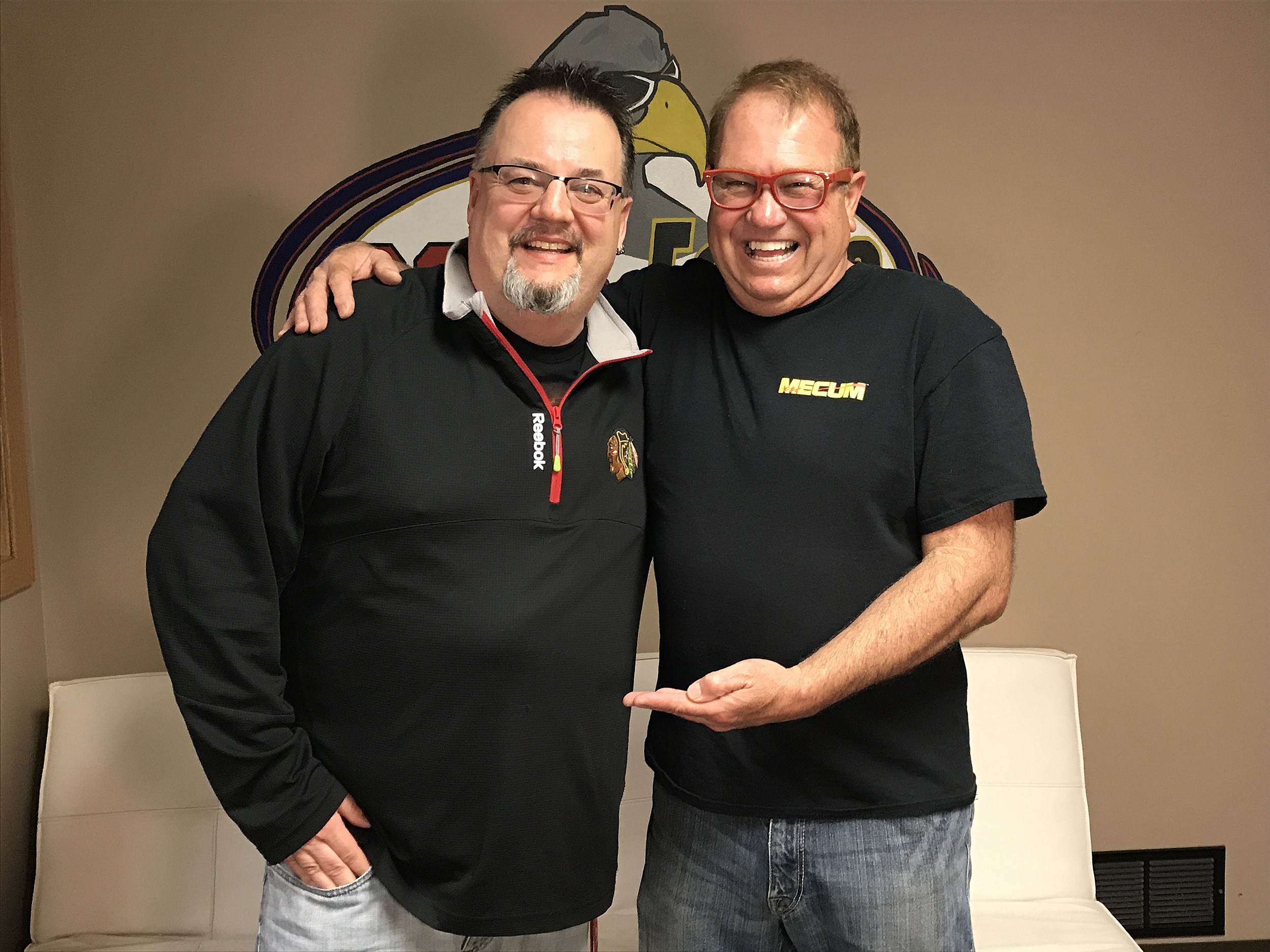 Before his appearance on the reality show, Boswell worked as a roofer. Later, he transitioned to promoting houses and worked in that field. Boswell appeared in the finished fifth in 'Big Brother 7.' Despite his success on the show, he has moved on to new endeavors, including his work at Mecum Auto Auctions.
Where is Danielle Reyes Now?
Danielle Reyes is a well-known reality TV personality who rose to fame after appearing on the third season of 'Big Brother.' Before her reality TV career, she worked as a Media Buyer and lived in Fairfield, California. Danielle quickly became a fan favorite due to her strategic gameplay, sharp wit, and charismatic personality. Although she was the runner-up on 'Big Brother 3,' she is considered one of the best players who didn't win the game.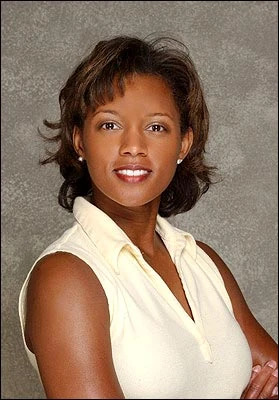 In 2006, Danielle returned for 'Big Brother 7,' the show's first All-Stars season, and placed sixth overall. Her impact on the show was significant; fans still remember her years later. While she recently took a break from social media, Danielle remains a beloved figure in the 'Big Brother' community. Her fans eagerly await her return to social media and the public eye. Despite the ups and downs of her career and personal life, Danielle continues to inspire fans with her resilience and determination. Her legacy as a strategic mastermind and fan favorite has cemented her status as one of the most memorable players in 'Big Brother' history.
Where is James Rhine Now?
James Rhine, a popular contestant from the show's sixth iteration, also made a mark in 'Big Brother 7.' Currently, he is a marketing professional who works as the Director of Event Marketing at Hakkasan Group in Las Vegas. In this role, he is responsible for marketing Aria Resort & Casino, Mirage Hotel & Casino, and Bellagio Resort & Casino. Rhine has been working for Hakkasan Group since January 2015. Before joining Hakkasan Group, Rhine was the General Manager and Partner of Whiskey Trust Tavern and Distillery in Chicago, Illinois.
During his time there, the reality TV star successfully launched and operated the tavern, nightclub, lounge, and patio bar. He also created and implemented award-winning cocktail menus for Whiskey Trust/The Patio, utilizing supplier support and artisanal products. Before this, Rhine served as Director of Marketing for The Light Group in Las Vegas from July 2013 to May 2014. Overall, Rhine has had a successful career in the hospitality industry, with a focus on marketing and event management. In 2018, the 'Big Brother' contestant tied the knot with his partner, Stephany, and they welcomed their son, Tristan, in October 2020.
Where is Howie Gordon Now?
Yet another contestant from the show's previous season, Howie Gordon, showed commendable gameplay in season 7. He has a diverse career background, having worked in both media and sales. Currently, he works as a meteorologist, reporter, and co-anchor for ABC News 8 in Joplin, Missouri, where he delivers accurate weather reports, hosts segments, and conducts live interviews.
Before a career in broadcasting, Gordon was a Data Network Account Executive at AT&T in Tamarac, Florida, where he achieved impressive sales results. During his five-year tenure, he closed opportunities that averaged over $20,000 per month and contributed to a 10% monthly increase in sales. Gordon's ability to excel in different professional fields highlights his adaptability and versatility.
Where is Marcellas Reynolds Now?
Marcellas Reynolds is a multi-talented American entertainer who has excelled in various fields, including acting, authoring, entertainment reporting, and television hosting. He is best known for his appearance in seasons 3 and 7 of 'Big Brother,' where he became the first openly gay black man cast on a major network reality show. Reynolds has appeared on numerous television shows, including 'Access Hollywood,' 'E! Live from the Red Carpet,' 'Good Day LA,' 'The Bold and the Beautiful,' and 'Yes, Dear.'
The 'Big Brother' contestant has also written for various publications, including The Guardian, Essence, and LA Style Magazine, and authored two books titled 'Supreme Models: Iconic Black Women Who Revolutionized Fashion,' and 'Supreme Actresses: Iconic Black Women Who Revolutionized Hollywood.' Reynolds's book 'Supreme Models' was acquired by YouTube as a six-part documentary series, set to premiere in Fall 2022, with him serving as an Executive Producer.
In October 2021, Abrams Books published Reynolds' book 'Supreme Actresses,' which was named one of the Best Books of October 2021 by Town and Country Magazine. His versatility and expertise in different professional settings make him a notable figure in the entertainment industry.
Where is Diane Henry Now?
Diane Henry, an American actress and reality TV personality, was born on March 1, 1982, in Euless, Texas. During her time on the show, she worked as a cocktail waitress in Burlington, Kentucky, and was only 22 years old. Diane gained recognition for her strategic gameplay and her connection with fellow contestant Drew Daniel. Ultimately, she finished the season in third place, with Drew taking the top spot and Michael Ellis as the runner-up.
Apart from her notable appearance on Big Brother, Diane has pursued acting and has been featured in films such as 'The Scorned' and 'Kill Reality.' Interestingly, she has a twin sister named Lindsey Henry, who adds to the intriguing dynamics of her personal life. While Diane has maintained a relatively low profile in recent years, her impact on Big Brother and her memorable gameplay continue to resonate with fans of the show. Currently residing in Winchester, Ohio, Diane is happily married and enjoys the blessings of parenthood with her two children.
Where is Nakomis Dedmon Now?
Jennifer Jeannene "Nakomis" Dedmon, a contestant on Big Brother, made a significant impact with her strategic gameplay and innovative strategies. Nakomis embraced a unique nickname that she created for herself at the age of fifteen and preferred to be called by it during her time in the 'Big Brother house. Before her appearance on the show, Nakomis worked as a restaurant waitress in San Antonio, Texas. Her strategic prowess and memorable gameplay solidified her status as one of the standout players in Big Brother history, leaving a lasting impression on fans of the show. She has kept her personal life under wraps and away from public attention.
Where is Alison Irwin Now?
Alison Irwin, a Retail Sales Manager hailing from Pittsburgh, Pennsylvania, gained fame as a contestant on the reality TV show, 'Big Brother.' Born in 1980, she was 22 years old when she participated in the show's fourth season in 2003 alongside her ex-boyfriend, Justin Giovinco. Alison's sharp wit and strategic gameplay quickly captivated audiences, propelling her to the final three before her eventual elimination.
Before her appearance on 'Big Brother,' Alison had a background in retail sales management. This experience likely played a role in her ability to negotiate alliances and strategically position herself within the game. Following her time on the show, Alison chose to maintain a relatively low profile and returned to her career in retail management. Despite her brief stint in the public eye, Alison remains a beloved figure among fans of 'Big Brother.'
Where is Kaysar Ridha Now?
Kaysar Ridha is a highly accomplished professional known for his expertise in leveraging design and technology to create exceptional products. He obtained his education from UC Irvine in Irvine, California, which has helped shape his career trajectory. Kaysar's previous positions include Vice President of Global Product & Design, Healthcare at Desktop Metal, where he focused on utilizing advanced manufacturing techniques and materials to provide personalized care to patients. His work in the field of bio-printing showcased his commitment to improving healthcare outcomes.
Before his role at Desktop Metal, Kaysar served as the Vice President of Digital Products at Evolus in Newport Beach, California. In this capacity, he oversaw a range of customer and consumer digital products, playing a key role in enhancing the company's branding and design direction. While Kaysar has achieved remarkable success in his professional endeavors, his personal life currently reflects his single status. This allows him to dedicate his time and energy to his career and professional aspirations.
Where is Jase Wirey Now?
Jason "Jase" Wirey, a resident of Decatur, Illinois, is dedicated to serving his community as a volunteer firefighter. With a commitment to public service, he plays a vital role in responding to emergencies and ensuring the safety of those around him. Despite his important role, Jason chooses to keep a low profile on social media platforms, preferring to focus on his responsibilities as a firefighter rather than seeking public attention.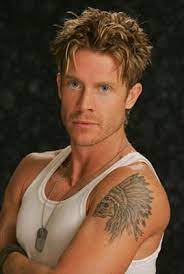 As a volunteer firefighter, Jason exemplifies selflessness and a strong sense of duty. His willingness to put himself in harm's way for the well-being of others showcases his dedication and bravery. Jason's contributions to his community make him an invaluable asset in the firefighting profession, earning the respect and gratitude of those he serves.
Read More: Big Brother Season 6: Where Are They Now?