Since its premiere in 2000, CBS' 'Big Brother' has become one of the most popular reality shows on television. The format allows viewers to get to know the cast intimately, making the series an entertaining and engaging experience. The 8th season aired in 2007 and featured numerous competitors who quickly became fan favorites. With over a decade since their appearance on the show, fans are curious about what these memorable cast members have been up to since then. Let's look at some of the most beloved competitors from 'Big Brother' season 2007 and catch up on their current endeavors.
Where is Dick Donato Now?
Richard Louis Donato, also known as Evel Dick, is a Bar Manager and Podcaster from Los Angeles, California. He gained fame for winning the eighth season of 'Big Brother,' where he was the oldest winner at 44. Additionally, his daughter Daniele Donato won one of the show's top prizes, making them the only family pair to do so in the show.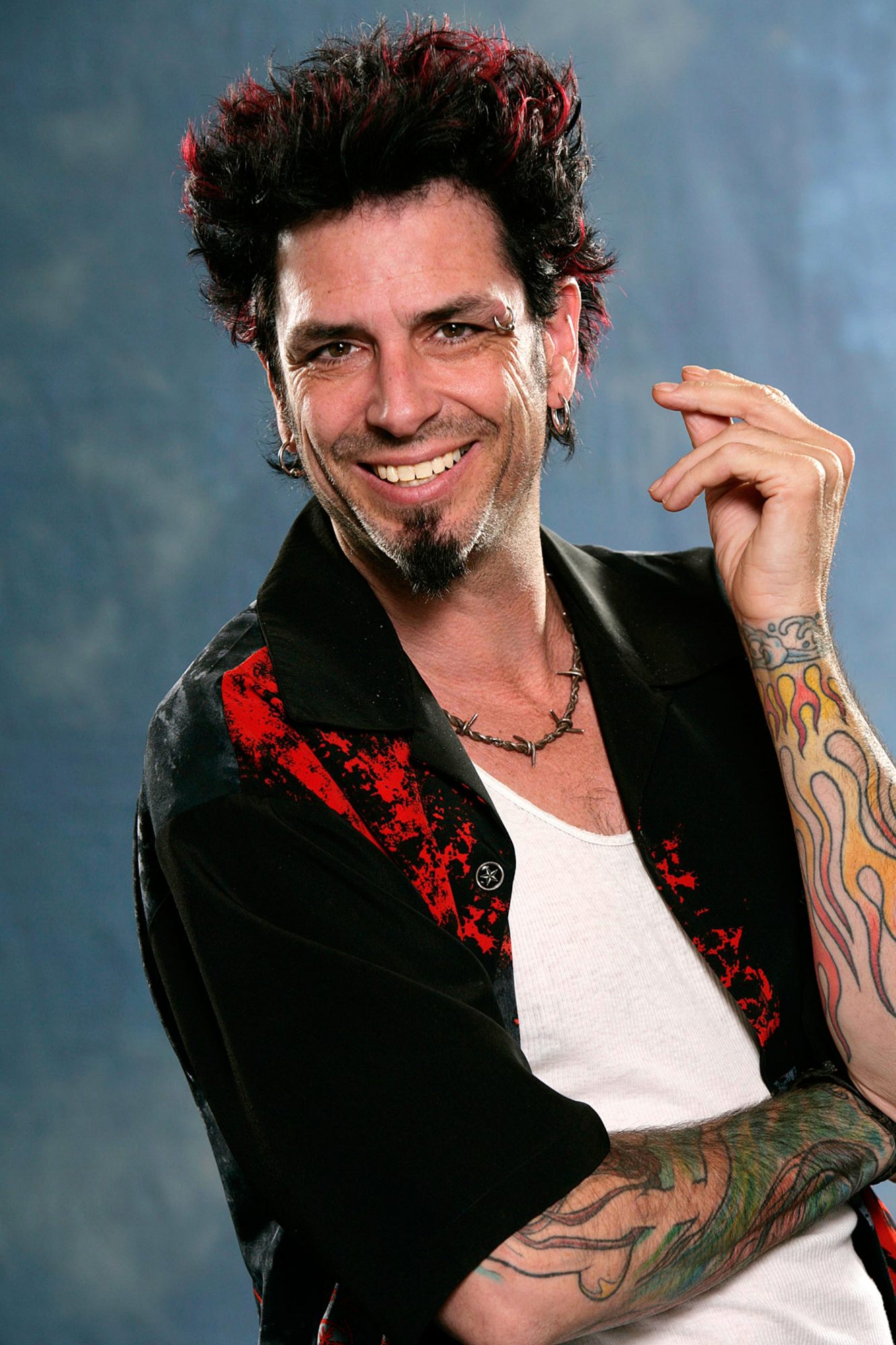 In the show's thirteenth season, Dick returned as a team with his daughter but left the show due to personal reasons during the first week. In 2014, he revealed that his departure was due to a positive HIV diagnosis. Despite this, he remains active in the entertainment industry and has become a popular Podcaster.
Where is Daniele Donato Now?
Daniele Donato, the daughter of Evel Dick, first entered the 'Big Brother' house in 2007 for the eighth season and returned for subsequent seasons. She showcased her competitive spirit and strategic gameplay throughout her time on the show. Aside from her 'Big Brother journey,' Daniele made guest appearances on various TV shows, including 'Reality Obsessed' and 'Power of 10.' She even appeared on Entertainment Tonight, sharing insights about her experiences on 'Big Brother.' While inside the 'Big Brother' house in season 13, Daniele developed a close friendship with Dominic. After the season ended, their relationship turned romantic, and they began dating.
In August 2012, Daniele and Dominic got engaged and tied the knot on January 19, 2013, in Huntington Beach, California. Their relationship has defied expectations, as they were only friends on the show. Daniele and Dominic's family expanded in February 2018 when they announced they were expecting their first child together. Their daughter, Tennessee Autumn, was born on August 20, 2018, coinciding with Daniele's birthday. Today, they continue to thrive as a family and cherish their shared journey from the show to building a life together.
Where is Zach Swerdzewski Now?
Zach Swerdzewski is a Product Designer and Design Leader with over 15 years of experience in the field. He is a self-employed advisor, working on remote and on-site contracts for various clients. Some notable ones Zach has worked with include MATIC Digital, Hilton Grand Vacations, and GMSE. His expertise lies in web design, product design, tech innovation, disruptive technology, and management consulting.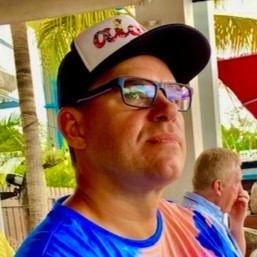 Recently, Zach worked as a Lead Product Designer at DeepIntent, where he improved audience metrics and engagement for their demand-side platform (DSP). He has also worked as a Sr. Product Designer for Syro, where he helped build a Web3 and Web B2B cross-border invoicing solution using asset-backed stablecoins and fiat sources. In addition, the 'Big Brother' star has worked as a Sr. Product Designer for GloriFi, contributing to the company's mission to democratize access to investment opportunities. Zach has a Bachelor's degree from Florida State University and is based in Boca Raton, Florida. He has skills in demand-side platforms, ad tech, smart contracts, cryptocurrency, start-ups, BlueSky ideation, and wordsmithing.
Where is Jameka Cameron Now?
Jameka Cameron is a School Counselor based in Waldorf, Maryland. She rose to fame as a contestant on 'Big Brother' 8 but has kept a low profile. Not much is known about Jameka's personal life outside of her appearance on the show, as she has not shared much information publicly. However, her role as a School Counselor highlights her dedication to helping others and her commitment to education.
Jameka's journey in the eighth season showcased her strategic thinking and ability to navigate social dynamics, which are valuable skills in her personal and professional life. Despite her brief stint in the public eye, she has continued to make a positive impact on the lives of those around her through her work.
Where is Eric Stein Now?
Eric Stein is an experienced professional currently working as an Associate Director at Mediabrands Content Studio since October 2021. Before this, he held the Manager position at UM Studios for seven years and five months, starting in 2016. Eric is located in the Greater New York City Area and has also worked as a Strategic Marketing Manager at The CBS Altitude Group for two years and four months. He began his career as an Associate Director of Marketing and Advertising. Eric has a strong background in the media industry, particularly in content creation and marketing, and has worked with various high-profile clients.
Where is Jessica Hughbanks Now?
Jessica Brokaw is an Investment Advisor and CFP at CUSO Financial Services, LP, working with Mid American Credit Union in Wichita, Kansas. Her role involves assessing members' financial objectives and goals and developing investment strategies accordingly. Jessica is licensed to sell securities in Kansas, Missouri, and Oklahoma. CUSO Financial Services, LP is a registered broker-dealer and SEC-registered investment advisor that offers non-deposit investment products and services.
Before this, Jessica worked as an Employer Partnership Representative at Mid American Credit Union and a Product Marketing Specialist at Speedy Group Holdings Corporation. In these roles, she conducted market research, identified effective sales tools, and developed specialized training programs for new product launches. Jessica also collaborated with cross-functional teams and partnered with marketing to develop strategies for marketing programs that drive product demand. On the personal front, she is happily married to Matt Brokaw, and the couple has two sons.
Where is Amber Siyavus Now?
Amber Siyavus is a Cocktail Waitress currently working at the MGM Grand Las Vegas, bringing her extensive experience in the hospitality industry to provide exceptional service to guests. Before her current role, she worked at Caesars Palace, gaining valuable skills and knowledge in delivering high-quality guest experiences.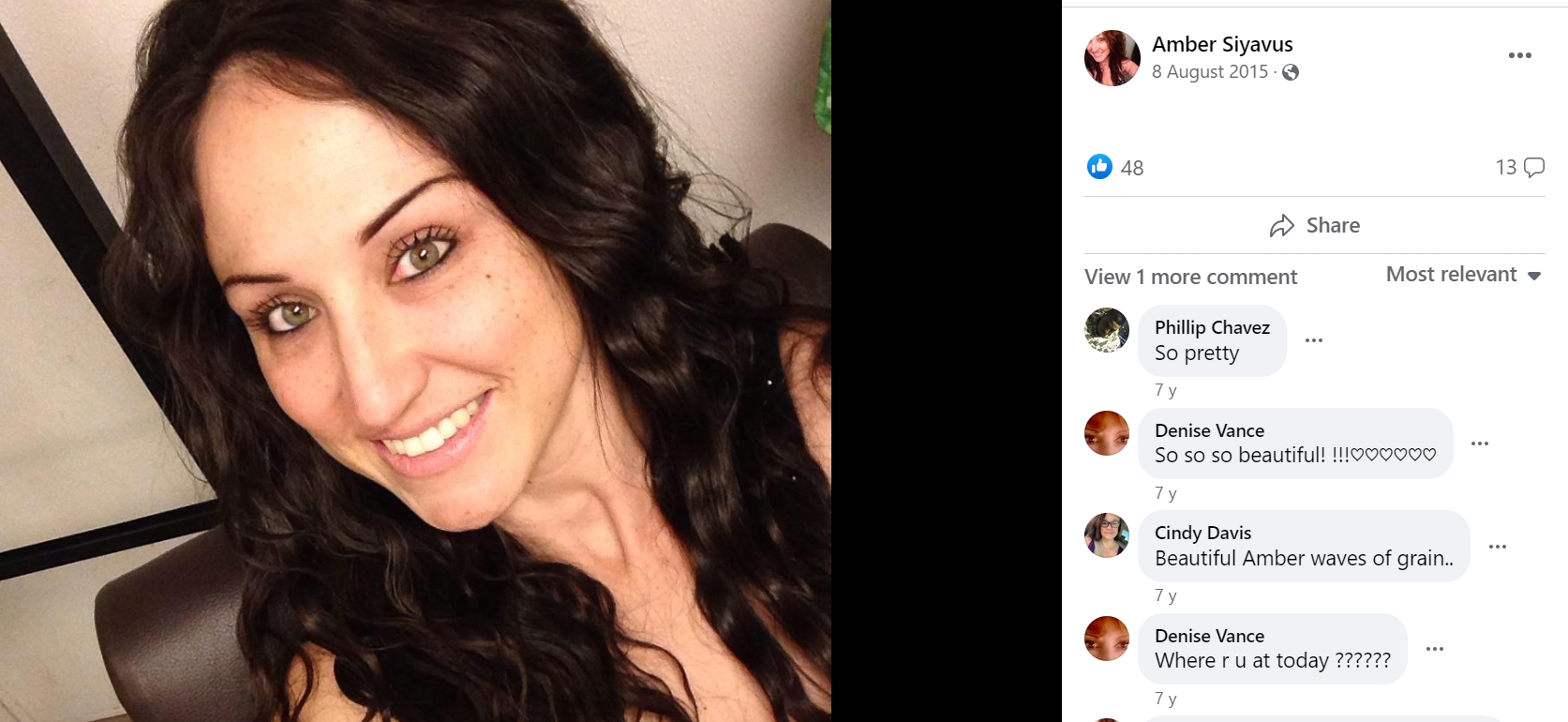 A Las Vegas, Nevada resident, Amber attended Silverado High School, where she developed a strong work ethic and a passion for serving others. Her dedication to her job is reflected in her commitment to excellence, ensuring guests at Caesars Palace and the MGM Grand have an unforgettable experience.
Where is Jen Johnson Now?
Jennifer "Jen" Johnson is a Luxury Realtor with the Eklund|Gomes Team CA at Douglas Elliman, specializing in the Malibu real estate market. She is also known as the "Blessed Realtor of Malibu" on social media, where she showcases her stunning properties and shares her love for the Southern California beach lifestyle. Jennifer holds an MBA degree and brings a wealth of knowledge and experience to the real estate industry.
In addition to her successful career in real estate, Jennifer is a passionate advocate for health and wellness. She is a brand ambassador for Solvisors UPF 50+, a company specializing in protective sunwear. Jennifer regularly shares tips and insights on healthy lifestyles on her social media platforms. The former reality TV contestant is a dynamic and charismatic individual who loves life and embraces every opportunity to impact her community positively.
Where is Dustin Erikstrup Now?
Dustin Erikstrup is a dedicated professional with a focus on social impact and diversity, equity, and inclusion (DEI). Currently, he holds the position of Associate DEI Director at UnitedHealth Group in Minneapolis, Minnesota. In this role, Dustin contributes to fostering an inclusive work environment and promoting DEI initiatives within the organization. His commitment to social impact is evident through his work as Associate Director of Social Impact at UnitedHealth Group, where he actively engages in projects that make a positive difference in the community.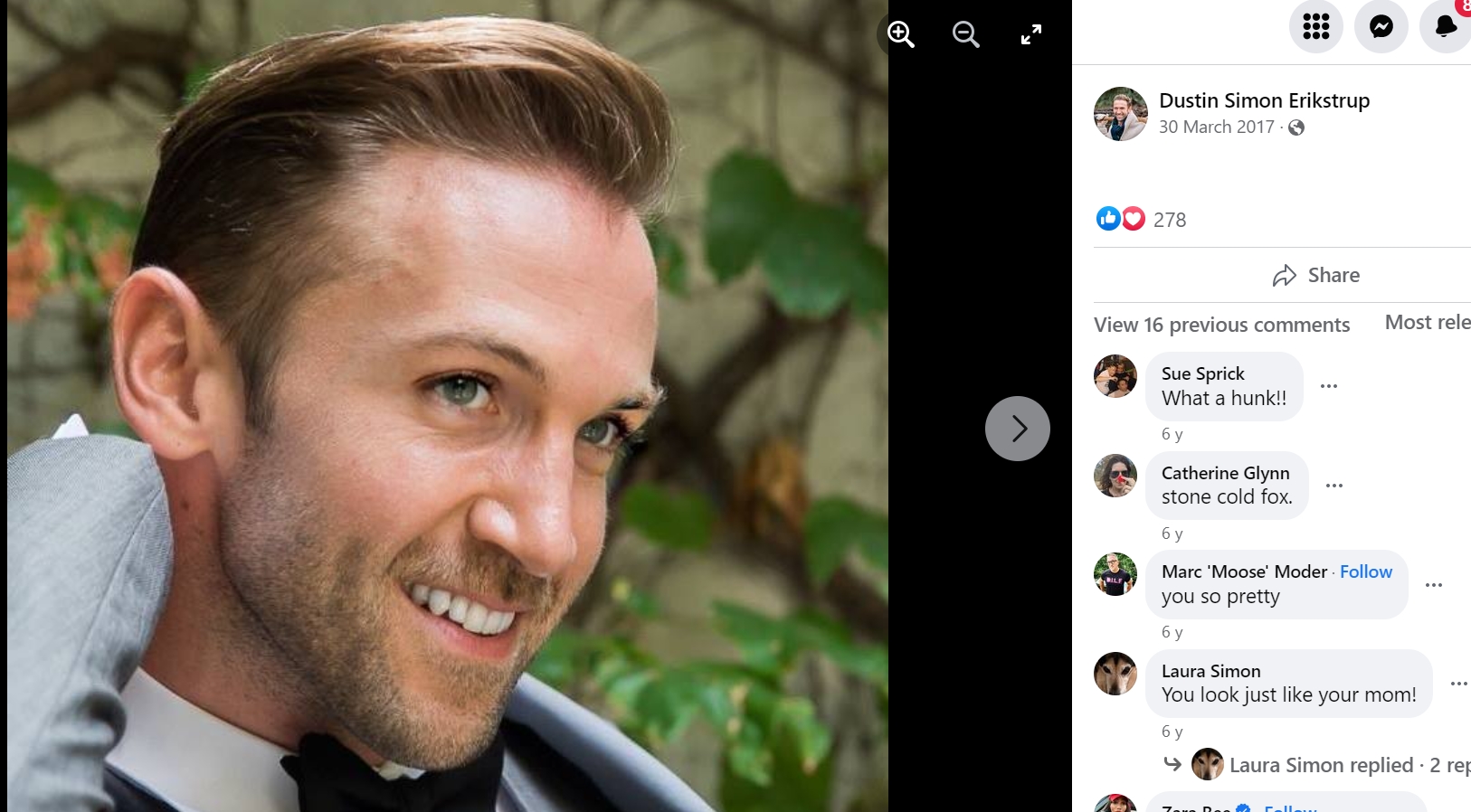 Before his current position, Dustin served as the Director of Fundraising Initiatives at the AIDS Foundation of Chicago in Chicago, Illinois. While Dustin's professional achievements are commendable, his personal life currently indicates that he is likely single. This allows him to focus on his career and contribute wholeheartedly to the causes he is passionate about.
Where is Kail Harbick Now?
Kail Harbick, a resident of Blue River, Oregon, is the dedicated owner and founder of Ark77 Recovery Center, a residential treatment home specializing in helping individuals with eating disorders such as anorexia and bulimia. In addition to her work at Ark77 Recovery Center, Kail holds the position of Vice-President at Takoda's Restaurant, where she has been actively involved for over 17 years.
Kail is also the President of Harbick's Country Inn, a role she has held for over 18 years. On a personal note, Kail is happily married to Darin Harbick, and together, they share the joy of being grandparents to beautiful children.
Where is Nick Starcevic Now?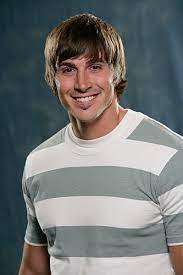 Since his time on 'Big Brother,' Nick Starcevic has pursued a career as a professional sports agent for Artery Global Sports, showcasing his passion for the sports industry. Nick exchanged vows with his longtime girlfriend, Griffin Swisher, in an intimate wedding ceremony held in the beautiful Bahamas on November 24, 2018. The couple's special day was filled with love and joy as they celebrated their union surrounded by close family and friends. Settling down in Minnesota, the couple is thrilled about their future together and the new experiences they will share as husband and wife.
Where is Joe Barber Now?
Joe Barber II has been serving as the Beer Buyer at Whole Foods Market in the Los Angeles Metropolitan Area. In this role, he is responsible for curating an exceptional selection of beers, catering to the diverse preferences of customers in the region. With his knowledge of the craft beer industry and emerging trends, Joe ensures that Whole Foods Market offers a wide variety of high-quality beers to meet the demands of beer enthusiasts and casual consumers alike. While Joe's professional accomplishments in the beer-buying field are notable, his personal life currently indicates that he is likely single.
Where is Carol Journey Now?
Carol Journey Adler is an accomplished professional currently serving as an Enterprise Account Executive at Apple in the Greater New York City Area. In her role, she plays a pivotal role in driving business growth by providing clients with access to Apple's products, platforms, and resources. With her expertise in the digital technology industry, Carol helps transform the business world by introducing innovative solutions to Global 1000 companies.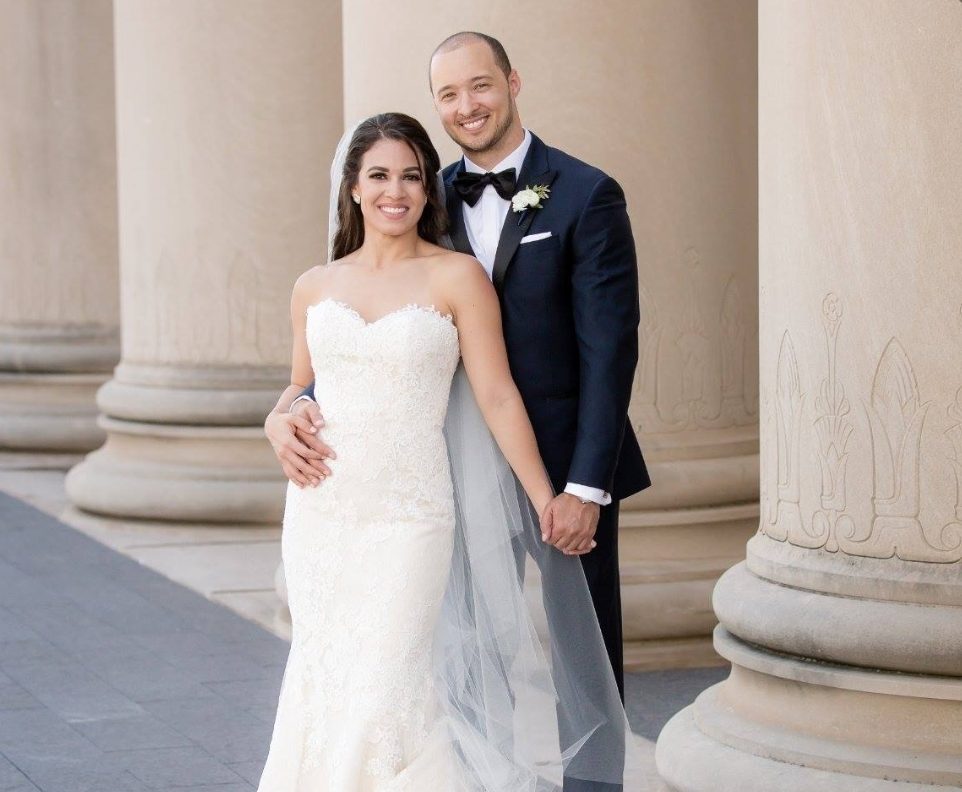 Before her position at Apple, Carol worked as a Client Executive at UST Global, a leading digital technology services company. While Carol's professional achievements are commendable, her personal life is equally fulfilling. She is happily married and cherishes her role as a parent to a beautiful child. Balancing her career and family, Carol brings dedication and passion to both aspects of her life.
Read More: Big Brother Season 7: Where Are They Now?