'Big Brother 9,' also known as 'Big Brother: 'Til Death Do You Part,' was the ninth installment of the popular reality TV show 'Big Brother.' It premiered on CBS on February 12, 2008, marking the first time the show aired during winter due to a writer's strike. The 9th season of the show featured a group of compelling competitors that captivated viewers worldwide. So, if you are curious to know where your favorite contestants of the ninth iteration of 'Big Brother' are nowadays, we've got you covered!
Where is Adam Jasinski Now?
Adam Jasinski, the winner of 'Big Brother' 9, had a successful career as a Public Relations Manager. He holds a Master's in fashion design and marketing and attended prestigious schools like Parson's School of Design and Fashion Art Italy. However, in 2009, Jasinski was arrested for possessing 2,000 oxycodone pills with the intent to distribute. He admitted to financing his illegal drug venture with the $500,000 prize money he won from the show.
Jasinski was sentenced to four years in federal prison for the drug charge and tax evasion, despite facing a maximum of 20 years in prison and a $1 million fine. After getting clean from drug addiction and seeking the required help for his bipolar disorder, Jasinski became an Addiction Recovery Consultant and Professional Interventionist, helping people struggling with mental health and substance abuse issues. He also authored the book 'My Kid's On Drugs, Now What?' to help parents guide their children toward long-term sobriety after treatment. Besides, the 'Big Brother' star is in a happy relationship with Realtor Veronica Maupin.
Where is Ryan Quicksall Now?
Ryan Quicksall is a Utilities Analyst/Procurement at Revenue Source Group, Inc. in Nashville, Tennessee. He provides clients property tax reductions and utility cost optimization services, including electricity, gas, water and sewer, telecommunication/IT, and waste and recycling.
Before joining Revenue Source Group, Inc., Ryan worked for First Tennessee Bank for almost two years. There, he provided clients with personal and commercial financial solutions, worked closely with various departments, and was responsible for expanding the book of business, financial center loan profit, and deposit growth. Before that, Ryan worked as a Relationship Banker at SunTrust in Nashville for over two years, focusing on sports and entertainment clientele.
Where is Sheila Kennedy Now?
Sheila Kennedy is an American model and actress known for appearing in Penthouse magazine and low-budget sex comedies. She gained fame as the December 1981 Penthouse Pet of the Month and later as the 1983 Pet of the Year. Kennedy lived in the Penthouse Mansion in New York for ten years before starting her acting career. She also appeared as a guest on 'Late Night With David Letterman' and was briefly featured in 'National Lampoon's European Vacation.'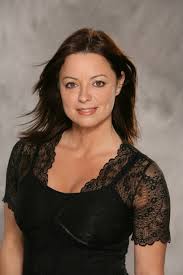 In addition to her acting career, Kennedy co-hosted 'House Calls: The Big Brother Talk Show for Big Brother 10.' She penned a 2016 memoir titled 'No One's Pet' about her time at the Penthouse Mansion and her relationship with publisher and magazine founder Bob Guccione. In the documentary 'Look Away,' Kennedy shared her story about being a victim of an alleged sexual assault by musician Axl Rose of Guns 'N Roses in the late 1980s. The former 'Big Brother' contestant has a son and has been in relationships with Leif Garrett, Ray Mancini, and Scott Baio. She appeared as herself in one episode of Baio's reality TV show.
Where is Sharon Obermueller Now?
Former Realtor Sharon Obermueller is now a devoted wife and mother. She pursued her Bachelor's degree at Johnson County Community College and attended several high schools, including Blue Valley West, Blue Valley High, and White Oak High. Sharon currently lives in Olathe, Kansas, where she is raising her family.
While little is known about Sharon's personal life, her choice to pursue her education at Johnson County Community College demonstrates her dedication to personal and professional growth. This may also indicate that she values education and the opportunities it can provide. As a family-oriented individual, Sharon's daily responsibilities likely include managing household tasks, caring for her children, and supporting her loved ones in various ways. While this role can be demanding and require much effort, it is also a rewarding experience for many women who find fulfillment in raising a family.
Where is Natalie Cunial Now?
Natalie Lynn Cunial is a creative mother of three, an artist, and a wife. She is widely known for her appearance in 'Big Brother' 9, where she gained popularity due to her personality and skills. As a creative person, Natalie uses her artistic abilities to express herself through various forms of artwork. She sells her artwork on Etsy, which allows her to showcase her talent and reach a wider audience.
Natalie's passion for art is evident in her beautiful pieces, ranging from paintings to hand-crafted items. Her artwork reflects her unique style and creativity, honed through her experiences and love for creating.
Where is James Zinkand Now?
James Zinkand is a successful entrepreneur and successfully manages several ventures. He is the Founder of Drink Misguided, a beverage company that creates innovative and unique drinks. James is also the Founder of Last Call NYC, a platform that helps people find the best nightlife experiences in New York City. In addition, he is the Founder of Misguided Vines, a wine brand that offers a range of high-quality wines.
James is known for his creativity, innovation, and business acumen as an entrepreneur. He is passionate about creating unique products and experiences that resonate with customers and enhance their lives. The former reality TV star's ventures have been successful, and he continues to explore new opportunities to grow and expand his businesses.
Where is Joshuah Welch Now?
Joshuah Welch is an Assistant Manager at Trigon Management, a company based in Dallas, Texas. He oversees the company's daily operations and ensures that everything runs smoothly. As an Assistant Manager, Joshuah is critical to the company's success. He partners with the senior management team to develop and implement strategies that drive growth and improve profitability. Furthermore, Joshuah manages his team's performance and oversees everyone working towards achieving the company's objectives.
Where is Chelsia Hart Now?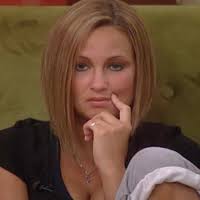 Chelsia Hart was a 21-year-old college student from Cedar Falls, Iowa, when she appeared on 'Big Brother' 9 in 2008. She was known for her outspoken personality and close friendship with fellow houseguest James Zinkand. Post her time on the show, Chelsia kept a relatively low profile on social media. Though she has not been as active on social media as other reality TV stars, she has occasionally shared updates about her life with her followers.
Where is Matt McDonald Now?
Matt McDonald, a roofing foreman from Charlestown, Massachusetts, is happily married to his wife Tiffany. They are proud parents of their adorable baby girl, Mari. While Matt dedicates himself to his role as a roofing foreman, he also cherishes his family life and the joys of parenthood. Balancing his professional responsibilities with his personal commitments, Matt finds fulfillment in both his career and his role as a loving husband and father. Together, Matt and Tiffany create a nurturing and loving environment for their growing family in Charlestown.
Where is Allison Nichols Now?
Allison Nichols is the Director of Public Relations at The Service Council, based in Boston, Massachusetts. With over 12 years of experience in her role, she is responsible for maintaining a consistent, timely, and relevant brand message for the organization. Allison works closely with media outlets to publish important company information through press releases, brochures, and other materials.
Outside of her professional endeavors, Allison is the proud owner of Rainbow Pottery Studio, where she showcases her talent for creating unique ceramics. Balancing her passion for art with her career in public relations, she finds fulfillment in both creative expression and strategic communication. In her personal life, Allison is happily married and enjoys the joys and challenges of raising her adorable children.
Where is Alexander Coladonato Now?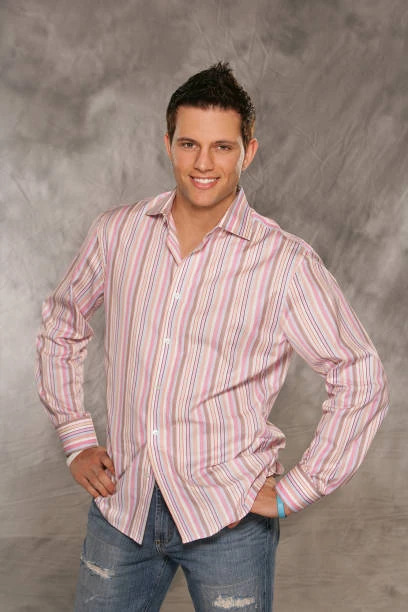 Alex Coladonato, a business owner of E-Squared Productions based in Staten Island, New York, has been married to Jaclyn Guidera since 2013. While Alex keeps his personal life relatively private, focusing on his business endeavors, his commitment to his marriage is evident. By maintaining a low profile, Alex chooses to prioritize his work and maintain a level of privacy. With a focus on his business and marriage, Alex continues to navigate both aspects of his life with dedication and discretion.
Where is Amanda Hansen Now?
Amanda Hansen-O'Connor is a devoted mom of three children, showcasing her dedication to both family and personal goals. As a Bikini Pro, she has achieved notable success in the fitness industry, demonstrating her commitment to maintaining a healthy and active lifestyle. Additionally, Amanda is the proud owner of MyProteinBox3, a business that provides curated protein boxes. With her entrepreneurial spirit and passion for fitness, Amanda has found a balance between her roles as a mother and businesswoman. She is happily married to Nicholas O'Connor, sharing a fulfilling life together while pursuing their respective endeavors.
Where is Jen Diturno Now?
Jen Diturno is a talented Independent Color Street Stylist associated with Fifty Shades of Glitter and the proud owner of Urban Retreat. Based in Columbus, Ohio, she brings her passion for beauty and creativity to the world of nail art. Originally from Macedonia, Ohio, Jen has established herself as a sought-after stylist, offering her clients the latest trends and designs through Color Street products.
Jen resides in Columbus with her loving husband, Mark Schubert, and their two wonderful children, Jada and Jett. Jen's attention to detail and dedication to her craft results in stunning nail art that leaves her clients feeling fabulous. With her diverse range of styles and her commitment to providing top-notch service, Jen is a trusted professional in the industry. Her Urban Retreat offers a tranquil escape where clients can indulge in glamorous nail treatments and enjoy a moment of self-care.
Where is Jacob Heald Now?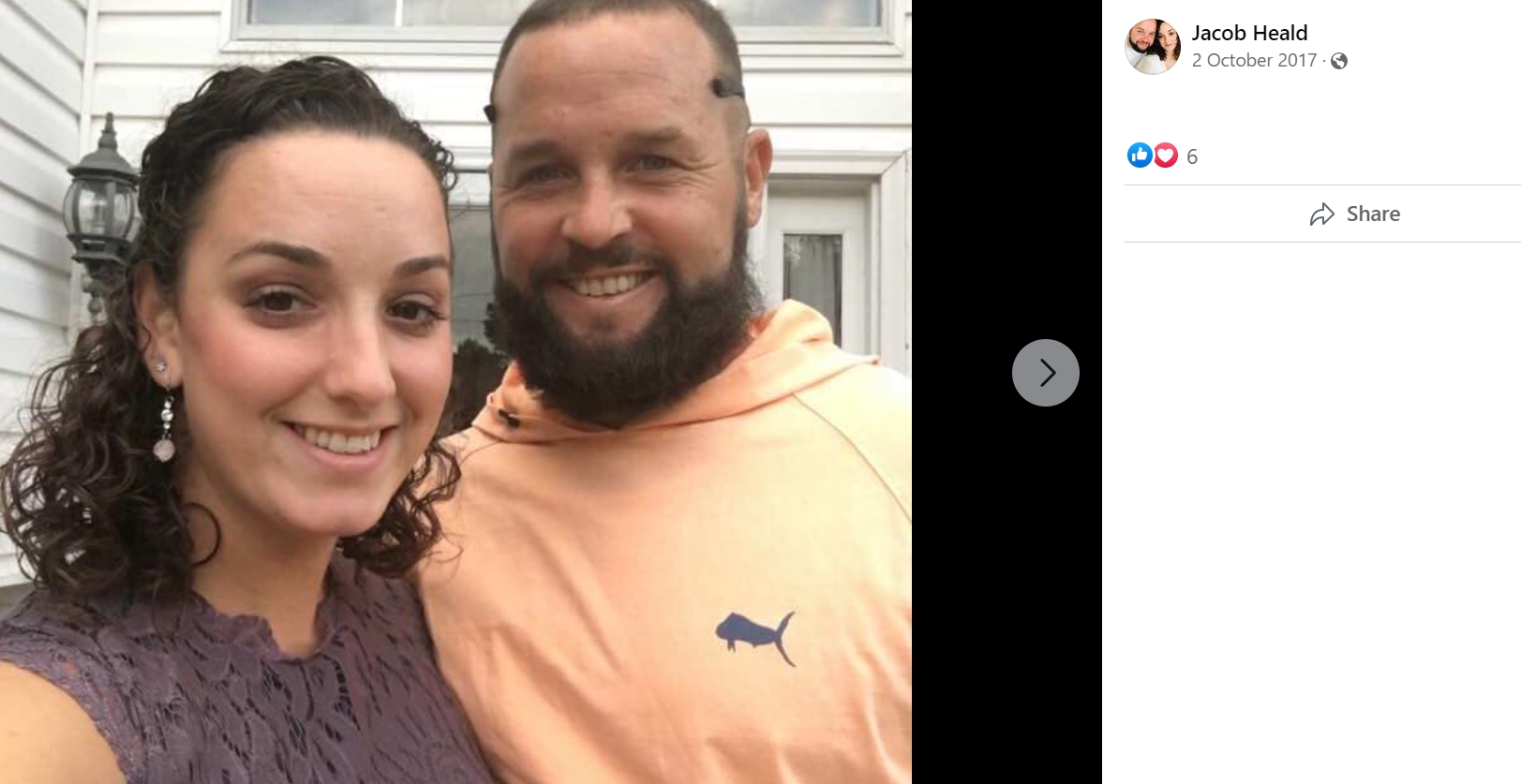 Jacob Heald, a former Marine, has transitioned into a successful career as an electrician. With a diverse background, he has lived in various parts of the world and experienced different cultures. Beginning with his elementary school years in San Diego, California, and Okinawa, Japan, Jacob's journey eventually led him to Maryland and Jacksonville, North Carolina.
Through his military service and global experiences, the former 'Big Brother' contestant has developed a strong work ethic and adaptability that serves him well in his current profession. In his personal life, Jacob is happily married to Marica West Heald, and together they share the joy of raising their son in Dallas, Georgia. As a dedicated husband and father, he prioritizes his family and values creating a loving and nurturing environment for them.
Read More: Big Brother Season 8: Where Are They Now?