HBO's 'Winning Time: The Rise of the Lakers Dynasty' takes viewers back to the 1980s when the NBA and basketball were approaching the peak of their popularity. The series follows the LA Lakers as they establish an era of dominance in the NBA under owner Jerry Buss. However, the story of the LA Lakers' bitter rivals, the Boston Celtics, and the latter's star player Larry Bird is also explored in great detail. The second season showcases how coach Bill Hodges convinced Bird to return to college basketball, leading to him becoming a basketball legend. However, not much is revealed about what happened to Hodges after he guided Bird to stardom. If you are wondering where Bill Hodges is now, here is everything you need to know!
Where is Bill Hodges Now?
William Oscar Hodges, better known as Bill Hodges, was born in Lebanon, Indiana, on March 9, 1943. He grew up near Zionsville, where
he attended Zionsville High School and played basketball under coach Jim Rosenstihl. After graduating from high school, Hodges joined the United States Air Force and served four years in service of the nation. After completing his armed forces term, Hodges attended Edison Junior College in Fort Myers, Florida, under coach Hugh Thimlar. He transferred from Edison to Purdue University. Hodges later completed his collegiate degree at Marian University in Indianapolis, Indiana, where he started his basketball coaching career.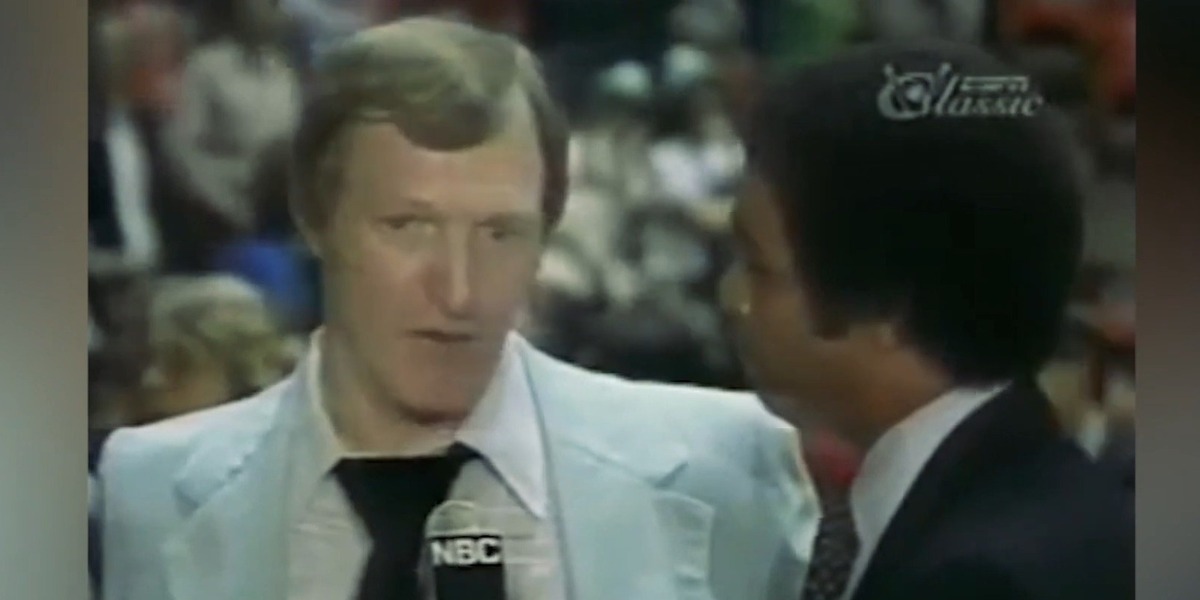 Hodges worked as an assistant coach at Marian University between 1965 and 1966. He then moved to Tennessee Tech in Cookeville, Tennessee, to act as the assistant coach of the Tennessee Tech Golden Eagles men's basketball from 1970 to 1974. Hodges also completed his Master's degree at the university and became a full-time basketball coach. He served as an assistant coach at Armstrong State University, located in Savannah, Georgia, from 1974 to 1975. In 1975, Hodges joined Indiana State University in Terre Haute, Indiana, as an assistant coach. Hodges was the one who convinced future Hall of Famer Larry Bird to play for Indiana State University after the latter had dropped out of Indiana University in 1974.
Head coach Bob King suffered a brain aneurysm at the start of the 1978–79 season. As a result, Hodges was promoted from assistant to head coach role. Hodges took the team to a second-place finish in the 1979 NCAA Division I men's basketball tournament, losing to Michigan State University and Magic Johnson in the finals. Bird was drafted into the NBA by the Boston Celtics at the start of the following season. Meanwhile, Hodges was recognized with several awards, such as the Missouri Valley Conference Men's Basketball Coach of the Year, UPI College Basketball Coach of the Year, and others, for his contributions to Indiana State University's run to the finals.
Hodges serves as the head coach of Indiana State University until 1982. He departed at the end of the 1981-82 season. Hodges became an assistant coach at the Long Beach State Beach men's basketball team at California State University in Long Beach, California, from 1983 to 1984. Hodges coached the basketball team at Georgia College & State University in Milledgeville, Georgia, from 1986 to 1991. He spent six seasons as head coach at Mercer University in Macon, Georgia, between 1991 and 1997. He was an assistant coach at Murray State University for the 1998–1999 season.
Since the turn of the century, Hodges has primarily coached at the high school level. He was the Athletic Director and Head Coach of Basketball at Georgia Military College, in Milledgeville, from 2000 to 2005. Hodges retired from coaching in 2005 and took o several public speaking gigs. He came out of retirement to coach basketball at Roanoke Catholic School, in Roanoke, Virginia, from 2010 to 2011. Hodges then moved to coach Northcross School, in Roanoke, in 2011 and remained in the role until 2014. In 2014, Hodges once again retired from coaching and mainly worked as a public speaker in his spare time. However, he returned to coaching when he was appointed as the head coach of basketball at LaBelle High School in 2022. Hodges is married to Connie Hodges, and the couple has a daughter, Zoie. Hodges resides with his daughter and her family in The Villages, Florida.