As a documentary series delving deep into the life of the winningest NBA champion, anchor of Boston Celtics' dynasty, and unwavering activist, Netflix's 'Bill Russell: Legend' is simply incredible. That's because it features not just first-hand accounts of some of the most renowned basketball experts but also archival footage to really explore every aspect of the titular athlete's actual being. His personal relationships thus take up a small part of this original as well — so now, if you simply wish to learn more about the four women of his life, we've got the essential details for you.
How Did Rose Swisher Die?
It was back when both Rose and Bill were attending the University of San Francisco in the early to mid-1950s that they first came across one another, only to feel a real spark almost immediately. Therefore, once the latter knew he was well on his way to stability upon getting drafted by Boston Celtics in 1956 and winning gold at the Summer Olympics mere months later, they decided to marry. The couple actually tied the knot on December 9, 1956, with Bill soon making it clear he owed a vast majority of his ambition, compassion, drive, and success to his supportive wife, Rose.
"There were times I wondered, but not Rose," Bill penned for Boston Traveler in 1956. "She never stopped talking to me. After practice, and even during practice breaks, she'd encourage me. She'd do the same thing after games at home. The only time she couldn't was when we were on the road. I really missed her pep talks then." "I knew only that Rose accepted and cared about me, apart from the basketball, which was a great breakthrough for me." he added in his 1979 memoir 'Second Wind.'
It hence comes as no surprise Bill and Rose happily welcomed three kids into their lives over the next six years — William "Bill" Russell Jr. (1957), Jacob Russell (1959), and Karen Russell (1962). Unfortunately, though, the duo grew emotionally distant around the time his NBA playing career came to an end in 1970, leading to their divorce three years later in 1973. She then chose to stay well away from the spotlight while still co-parenting their children, but alas, it all ended on September 11, 2014, as she passed away at the age of 78 owing to some natural health problems.
Where is Dorothy Anstett Now?
Born on June 28, 1947, in Kirkland, Washington, as one of nine children to an aircraft plant worker, Dorothy Catherine Anstett reportedly led a hustling and bustling life from an early age. The truth is she had to pursue different opportunities to make money for herself since she wanted to attend university, which ultimately led her to the glamorous world of pageantry. She actually started by just enrolling herself in local pageants, only for it to turn into her placement as first runner-up in Miss Wahington 1967, the title of Miss Washington 1968, and finally, the title of Miss USA 1968.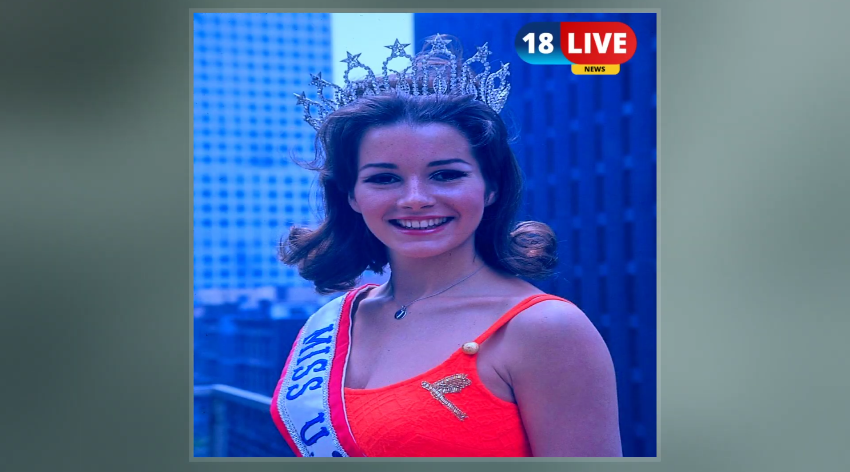 Dorothy was reportedly a University of Washington English major at the time of her Miss USA win, and she genuinely intended on evolving into a teacher once everything was settled for good. It's thus unclear how she and Bill even came across one another after his divorce from Rose was finalized, yet the then-Washington residents did build a connection before getting married in 1977. Their union sadly lasted for a mere three years, and since then, it appears as if the now 75-year-old has preferred to lead a quiet life in the wonderous city of Seatle in the heart of King County.
How Did Marilyn Nault Die?
Although nearly 16 years younger than Bill Russell, Kansas native Marilyn Nault tied the knot with the basketball legend on February 17, 2000, upon meeting him sometime prior by pure chance. She had actually relocated to Seattle, Washington (his base home) following her high school graduation and was working as a jewelry salesperson when they began building a life together. They hence spent the ensuing nine years having fun as well as traveling with one another, that is, until she sadly passed away from losing her battle with cancer at the age of 59 on January 21, 2009.
Where is Jeannine Russell Now?
It was reportedly back on January 8, 2018, that Jeannine and Bill got married in a private ceremony surrounded by loved ones, just for the union to last until his demise on July 23, 2022. The couple actually kept their relationship well away from the public eye, so we only know they renewed their vows in 2020 before continuing to establish a comfortable life in Seattle, thanks to their social media platforms. As for Jeannine's current standing, the former competitive professional golfer with several accolades in the Canadian Women's Tour seemingly still resides in Washington, where she's trying to deal with her grief in private.
Read More: Bill Russell's Kids: Where Are They Now?