The fifteenth iteration of 'Shark Tank' features the journey of entrepreneur Blaine Anderson, a dating coach whose online courses have disrupted the foundation of online dating. With a minimal timeline to establish interests and communicate their personalities, people often lack the ability to create a lasting impression. Naturally, they lose a chance at what could have been. Dating by Blaine is a coaching business that allows men to improve their chances when it comes to dating and establishing a true connection. Given the venture's unique premise, fans have wondered more about the founder's journey and whereabouts. So, if you're also curious and want to know more, look no further because we've got all the answers right here!
Who is Blaine Anderson?
Brought up in Tucson, Arizona, Blaine Anderson grew up as an only child, loving pets and treating them like siblings. From partaking in different activities to eventually joining Tucson's first girl lacrosse high-school team, Blaine always looked forward to new challenges. Before finding her footing in the realm of dating, she was working in the travel industry and organizing luxurious trips for clients to exotic locations like South Africa, Croatia, and Italy. However, the arrival of the COVID-19 pandemic also brought disruption to the travel sector. As jobs died and prospects reduced, Blaine's career faced a dead-end.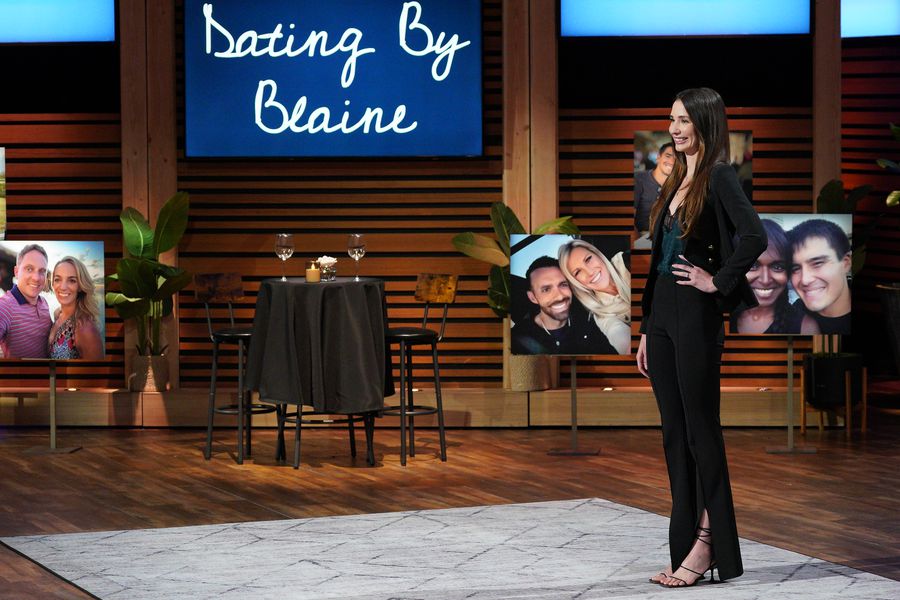 It wasn't until she heard about her husband's acquaintance's successful online course development business that things changed. She quickly ascertained that online courses are extremely scalable. Blaine's foray into the world of dating began when she was a student at the University of Arizona. Here, she would often advise her friends on how to meet new people and communicate with the opposite sex authentically. It wasn't long before her ability to market to others led her to realize that she had wonderful insights when it came to dating.
Consequently, she began her journey and kickstarted Dating by Blaine. It wasn't long before her Instagram and TikTok videos caught the attention of individuals who struggled with communication. By connecting the dots, Blaine managed to create a course that didn't just solve her client's problems but also allowed them to create changes that improved them holistically. With such a unique brand, Blaine managed to gain a substantial footing and create a lucrative business.
Not just this, she also represented the intricacies of her coaching program on 'Shark Tank.' Essentially, her course covers different aspects of dating. The self-study module allows consumers to access a program that teaches them the art of texting. Furthermore, it focuses on helping men create a dating profile that would automatically push them into the top 1% of dating profiles. The three-hour meticulous course on online dating gives users lifetime access. Besides this, there's also a one-on-one coaching session offered especially by Blaine. This session sums up a 12-week study session into one Masterclass.
Where is Blaine Anderson Now?
Having created a program that tailors to the specific needs of men in the dating pool, Blaine continues to scale her business by addressing diverse challenges. Besides overlooking her venture's operation, she has accrued acclaim for her unique approach to love and connection. Since kickstarting her business in the COVID-19 pandemic, Blaine has been featured in Forbes, New York Post, NBC, Cosmopolitan, FOX, AskMen, and Elite Daily. In addition to creating meaningful changes in the lives of her clients, the media personality has also grown to be an influencer. With a substantial following across social media channels like Instagram, TikTok, and Facebook, she continues to target a wide audience with her unique content.
While fans and users can always avail of her personalized matchmaking, private coaching, and online masterclass, the entrepreneur also produces a streak of videos that advise men on several pertinent issues when it comes to seeking a woman. Besides work, Blaine is an avid traveler, too. From exploring places like Greece, Paris, and London, she also enjoys spending time with her husband and friends. Despite keeping her personal life under wraps, Blaine has been extremely vocal about the unending support she's received from her other half during the initial stages of her business. As such, we look forward to all the ways in which Blaine Anderson will create personal and professional milestones.
Read More: Return Home on Shark Tank: Here's the Latest Update on Them