In the nineteenth episode of 'Blue Lock,' after winning their game against their toughest opponents so far, Isagi, Barou, and Nagi have to pick someone among Chigiri, Kunigami, and Reo. Meanwhile, Bachira is training hard with Rin Itoshi but the difference in their skills is quite evident. Isagi, who has desperately wanted to play against Rin to avenge the previous defeat finally gets the opportunity. Now, this match is critical for Bachira for a very crucial reason apart from just his progress to the next level at the Blue Lock. Here's everything you need to know about the ending of 'Blue Lock' episode 19. SPOILERS AHEAD!
Blue Lock Episode 19 Recap
After winning their game against Chigiri, Kunigami, and Reo, Isagi's team gets the chance to pick one of their players according to the Blue Lock rules. While Barou and Nagi suggest going for Kunigami and Reo, since they can help form a more balanced side, Isagi has different views. He argues that chemical reaction among the players is critical for the success of the team. Therefore, they should not necessarily look for someone who gives the team more balance but a player who can keep up with their team.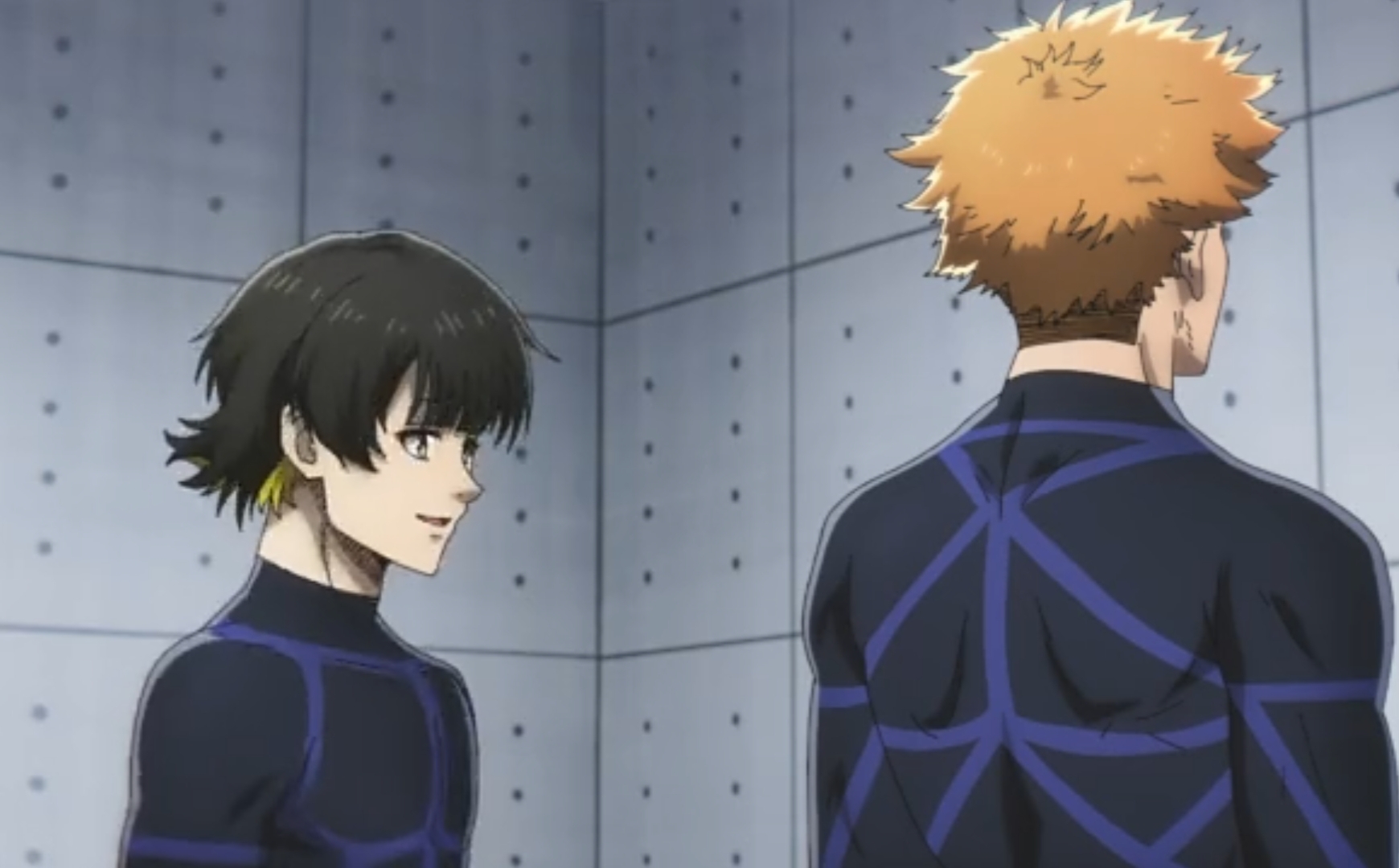 Chigiri was the only footballer among their opponents, who was able to challenge Isagi's team. Therefore, Isagi picks him. Reo is naturally disappointed and Nagi tries to console him as his friend. However, he is not ready to listen to anything and tells Nagi that he has forgotten about their team becoming the best player in the world together. Nagi immediately gets offended and argues that instead of him it is Reo who has forgotten about their big dream.
This is honest feedback considering the fact that there is no place for self-pity in a place like Blue Lock. Isagi reminds Reo of the same. Later that day, he realizes that Barou has a hard time getting along with Chigiri and Nagi since the two of them are quite messy. But their skills do complement each other on-field abilities really well. Elsewhere in Blue Lock, Bachira is training hard with Rin Itoshi as he recalls his childhood days and gains perspective of his present-day reality.
Blue Lock Episode 19 Ending: Why Does Rin VS Isagi Game Matter to Bachira?
From a young age, Bachira has been extremely passionate about football. He would always have one by his side throughout the day and loved to play whenever he got an opportunity. Unfortunately, children his age were not only as skilled as him or even remotely talented, which is why they would give up easily while playing against him and prefer video games instead. Bachira explained to his mother how he follows the voice of the monster in his head but others just don't seem to understand his passion. His mother reminds him that everyone has their interests but when it comes to hearing the voice of the monster, it is very rare to find people who have the courage to do that.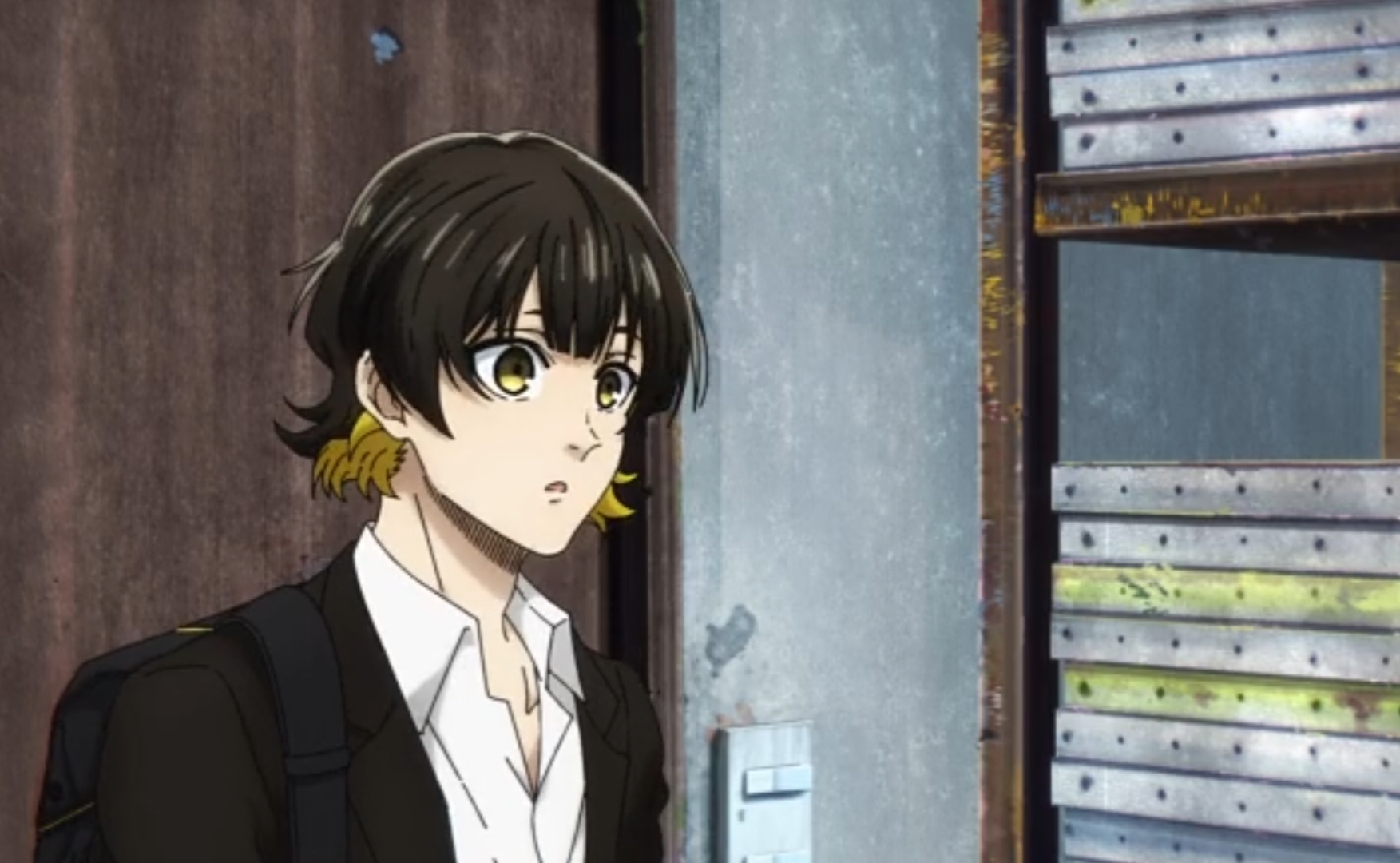 She encourages him to be who he is and that turns out to be one of the key reasons that he starts playing solely with the monster when he is on the field. Until he came to Blue Lock, Bachira never really felt challenged and was often disappointed with how slow his teammates were. While he may have not thought of finding someone with a monstrous persona there, his perspective changed when he saw Isagi. He recalls that Isagi sometimes made no sense on the field but Bachira could feel his monstrous persona while playing with him. This was one of the key reasons that Bachira loved to play alongside Isagi. But the loss against Rin Itoshi's team pushed him out of his comfort zone.
Now playing against Rin made him uncomfortable in a good way and he eventually came to the conclusion that he could potentially be someone like Isagi, whom he did not understand initially. As he is walking back to the room with Rin following their practice, Isagi stops the two of them. He then challenges Rin for another game, determined to win this time. From Bachira's perspective, this is going to be a win-win situation, since he is going to find who is the bigger monster between Rin and Isagi really is. As a player, he seems to be craving this opportunity and it seems like a natural step for him in his evolution to become the best in the world.