As a five-part documentary series delving deep to live up to its title in every way imaginable, Netflix's 'Muscles & Mayhem: An Unauthorized Story of American Gladiators' is incredible. That's because it incorporates archival footage and extensive interviews with some key individuals to underscore the rise and fall of the old stunt-filled show 'American Gladiators.' Among those to extensively feature here to help move the narrative along was thus the latter's director Robert "Bob" Levy — so now, if you wish to learn more about him, we've got you covered.
Who is Bob Levy?
It was ostensibly back when Bob Levy was a young man that he first developed an interest in the entertainment industry, only for it to continue expanding to unthinkable lengths as the years passed. Hence, he didn't hesitate to pick up any possible related opportunity upon completing his basic studies, eventually landing a few great projects under the banner of NBC Sports. In fact, by the time Bob was hired to join 'American Gladiators' following the first half of season 1 in 1989, he had already led the coverage of NFL '80, NFL '81, plus the Super Bowl XV Pre-Game Show.
"I was the best director who ever did 'American Gladiators,'" Bob proudly maintains to this day due to the undeniable fact he helped evolve its image to something the audience connected with. "The first 13 episodes of 'Gladiators' didn't feel like a show," he candidly asserted in the streaming production. "…I had all the right kind of experience at NBC Sports doing everything."
Executive producer Julie Resh seconded this by stating, "[Bob] brought a real sports sensibility… He really, I think, helped us with making the show stronger from an athletic standpoint and stronger in the coverage. Some of the games could be confusing, but he was really good at setting up innovative ways to follow the action" — the truth is he was the one to have come up with helmet cameras, the go-pros before the go-pros, as seen below.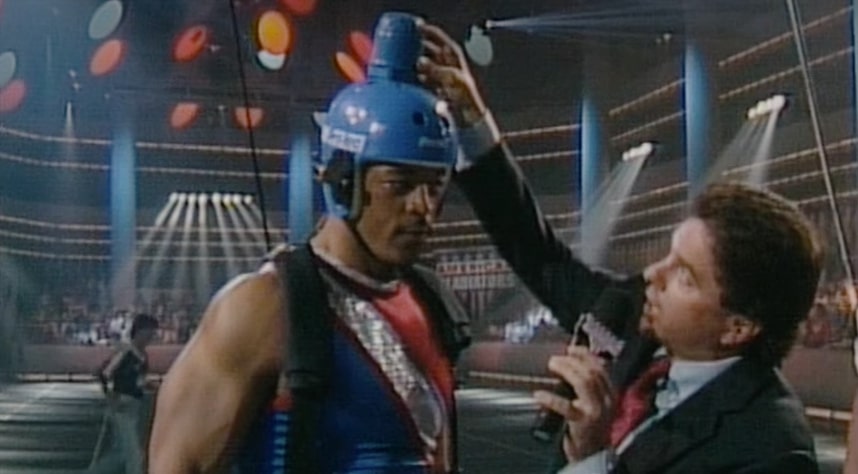 It thus comes as no surprise that even though Bob was quite a character with his admitted adult entertainment fascination, outright admiration for strong women, and wild partying ways, he was considered one of the most significant pioneers in his field by many. But alas, because nothing can truly last forever, the director left this competition series after 67 episodes in 1993 — he was only a part of the extravaganza for two years.
However, Bob did not part ways with the world of television/films in any way, shape, or form; instead, the New College Liberal Arts alumni (1973) served Fox Sports for nearly two decades. Whether it be 'NFL Sunday' (1994), NHL 1995, or Super Bowl XXXIX (2005), he helmed it all, along with other productions such as episodes of 'Marilu,' 'Battle Dome,' 'Greed: The Series,' and 'Weakest Link,' plus features like 'State of the Union: Undressed.'
Where is Bob Levy Now?
From what we can tell, although Bob prefers to stay well away from the limelight these days, his professional career, personal interests, and overall passions haven't wavered one bit over the decades. The sole difference is that he's now in his early 70s and serves as a director for not just NFL Network (2005-Present) but also Woody Fraser Productions (2012- Present), with his most recent project being the 2019 documentary 'Holistic Healers.'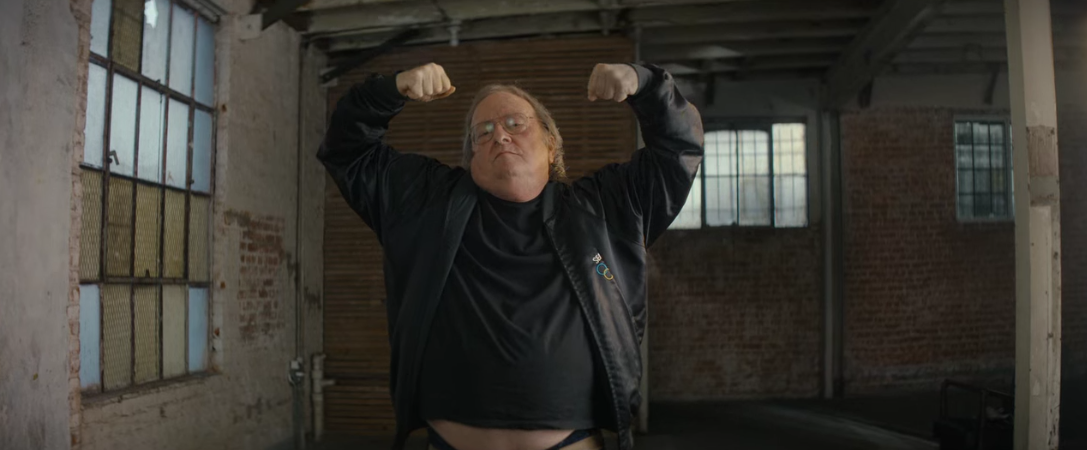 Yet, we should mention Bob reportedly had trouble finding work following his July 2015 firing from Hallmark Channel's 'Home & Family,' a long-running lighthearted daytime talk show. He had even filed a wrongful termination lawsuit against Woody Fraser, Woody Fraser Productions Inc., Woody Fraser Enterprises Inc., and Channel owner Crown Media United States LLC on the grounds of ageism in connection to this. Still, the final outcome of it, unfortunately, is unclear.
Read More: Johnny Ferraro: Where is American Gladiators' Creator Now?