With Netflix's 'Muscles & Mayhem: An Unauthorized Story of American Gladiators' delving deep into the success of the 1990s titular production, we get a documentary series unlike any other. After all, it shines a light upon not just the overall concept of this absurdly popular reality competition but also its many leading cast members to underscore its behind-the-scenes actuality. Yet for now, if you wish to learn more about its alleged original creator, Johnny Ferrarro — with a specific focus on his experiences and current standing, we've got you covered.
Who is Johnny Ferraro?
It was ostensibly back when Johnny was growing up in Erie, Pennsylvania, that he first developed a keen interest in pure entertainment, only for it to continue expanding as the years passed. Therefore, by the time the early 1980s rolled around, the young man was serving as an Elvis Presley impersonator while also trying to expand his wings into the industry to the best of his abilities. This is when Johnny's friend "Apache" Dann Carr reportedly came up with the idea of 'American Gladiators' — a game show wherein amateur athletes can test their strength against trained "gladiators," he gladly joined in as a financier upon realizing its scope.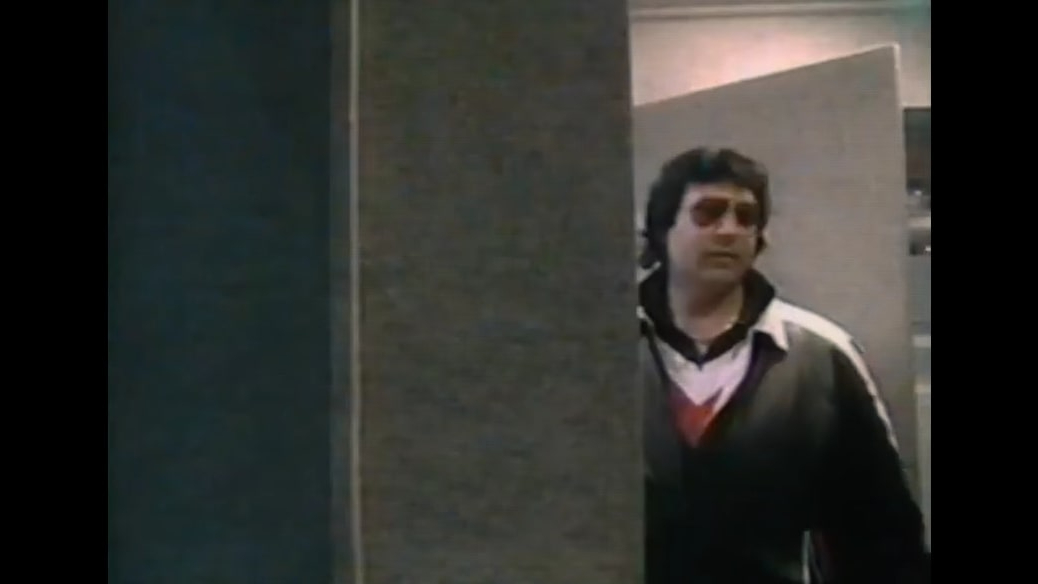 This original contest was held at Erie (Central Tech) High School in the duo's hometown in 1982, just for Dann to serve as its casting director/host while Johnny carefully produced it all on film. Thus, it is no surprise that the latter began developing and packaging the extravaganza as a movie project, seemingly unaware he'd get primary ownership of the entire idea in 1984. That's because the former suddenly went on to sell his interests in a literary purchase to Flor-Jon Films — it has since been alleged even his public appearance (and hence the whole narrative regarding their once-partners hip) is controlled by the impersonator in perpetuity.
Nevertheless, nobody can deny that Johnny then managed to take this brand of 'American Gladiators' to new heights, starting with ensuring its evolution into a television series. The truth is it initially remained on air from 1989 to 1996 before getting a quick season-long reboot in 2008, which resulted in it having aired in over 90 countries over two decades. Then there's the fact that Johnny created a children's game show titled 'G2000' based on the original theme, played a significant role in merchandising, and even established the 'American Gladiators: Monster Truck' national arena tour to keep viewers interested.
As if that's not enough, reports suggest Johnny was a leading force behind the brand's national tour, conducted in 114 cities across the US concurrently with the television program in the 90s. In other words, he has gradually created such a position for himself that he has the primary power to okay or dismiss any entertainment project carrying out the 'American Glardiators' name. This is purportedly why Netflix's 'Muscles & Mayhem' is "unauthorized" whereas ESPN's two-part '30 on 30: The American Gladiators Documentary' is not — in fact, this stoic yet entrepreneurial creator openly features in the latter to share his complete side of the story.
Where is Johnny Ferraro Now?
From what we can tell, although Johnny appears to continue thriving in the entertainment world, he prefers to keep his personal life away from the limelight. We say thriving because not only does the 'American Gladiators' plus 'Gladiaattorit' creator still serves as the Founder-Executive Producer of the whole brand, but he has also evolved into a public speaker. Moreover, and more importantly, it seems like the Nevada resident is currently focusing on developing a motion picture revolving around the show he had helped conceptualize in 1982, all the while launching the American Gladiators Licensed Fitness Centers (AG Fit Clubs) for qualified Fitness Trainers, Coaches, and Fitness Clubs to help them put a brand name on their enterprises.
Read More: Elden Kidd: Where is American Gladiator Contender Now?