There was a time, back in the 90s, and early 2000s, when 90% of the Bollywood movies would be romances. Be it 'Saajan', 'Dilwale Dulhania Le Jayenge', or 'Kuch Kuch Hota Hai', the biggest of the hits were always from the romance genre, either a romantic comedy or a romance drama. Over the years, the sensibilities of the Indian audiences have changed tremendously and the look and content of Bollywood movies have transformed as well to cater to their tastes. While we do have romantic dramas and romantic comedies even now, the numbers have gone considerably down. However, one good thing that has happened is that the few pleasant romantic comedies that we still get to see in Bollywood, they are in a way more realistic, and honest in their portrayal of the love stories. What I mean is that there is less mush, and more reality! Here is the list of top Hindi romantic comedies of the 21st century that you will love!
15. Hasee Toh Phasee (2014)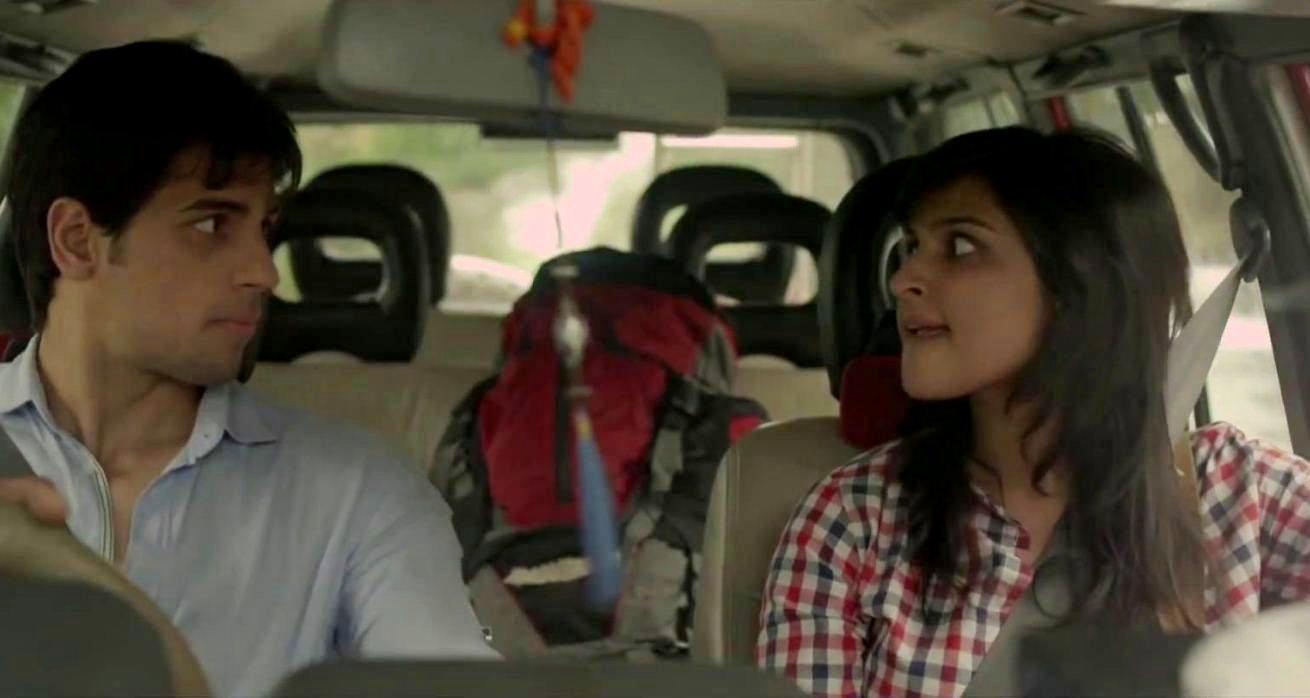 I had absolutely no expectations when I watched 'Hasee Toh Phasee' for the first time, but the film managed to surprise me pleasantly. It is one of the few movies in the 2010s that can be actually termed as a pure romantic comedy. Parineeti Chopra and Siddharth Malhotra have an easy chemistry in the film, that transforms from friendship to love beautifully. The romance here is not the 'I will bring down the stars' kind of romance, but more in the comfort that the two share. Also, 'Zehnaseeb' was the ideal song to articulate their feelings! Parineeti as the quirky, genius scientist is witty, charming and a shift from the typical projection of Bollywood heroines. This is also one of Siddharth Malhotra's better performances and he complements Parineeti perfectly. A well-written romantic comedy, Hasee Toh Phasee will definitely win your hearts!
14. Yeh Jawani Hai Deewani (2013)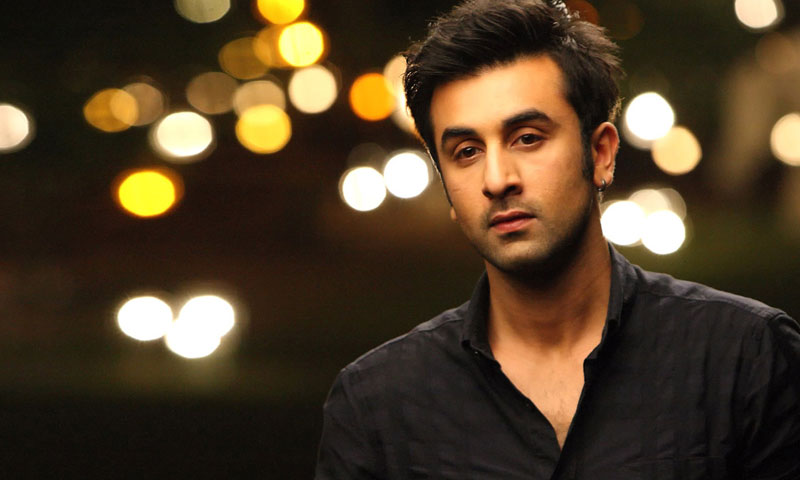 'Yeh Jawani Hai Deewani' has been a favourite with the masses from the time it was released. And why not? It has great looking people (Deepika and Ranbir looked every bit the ideal Bollywood pair), scenic locations, chartbuster songs (each song in the album was a huge hit, with the biggest ones being 'Badtameez Dil' and 'Balam Pichkari') and all the ingredients of a run-of-the-mill Bollywood blockbuster. Also, with Deepika Padukone and Ranbir Kapoor coming together for the first time after their break up, the audiences were very much eager to see the film. Although, YJHD is more about friendship than romance, Deepika's Naina and Ranbir's Bunny have some genuinely endearing as well as fun moments. I still somehow feel that the film could have been better as far as the content goes, (blame it on my high hopes after watching Ayan Mukherji's first film, 'Wake Up Sid') but nevertheless it was a pretty decent watch!
13. Namastey London (2007)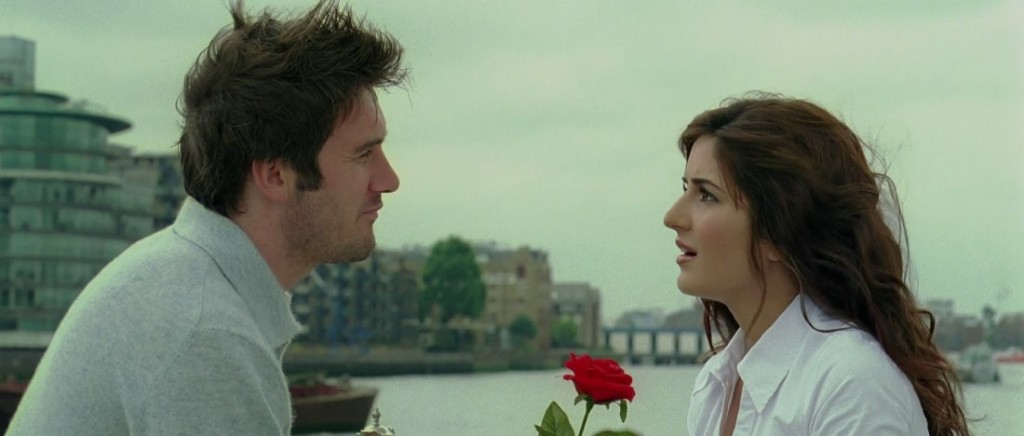 Although the most talked about aspect of 'Namastey London' over the years has been that one scene where a proud Indian, Arjun Singh (Akshay Kumar) shuts up a racist British man by giving him an overdose of 'Bharatiya Sabhyata' (Indian Culture), I would say that there are quite a few more things to like in the film. Just don't expect this film to be a rather intellectual and thoughtful romance and you would find yourself fairly entertained! For one, this is one of the most sincere performances of Akshay Kumar in the last decade and it is perhaps because of that honesty on his face that you buy into the love story of 'Arjun' and 'Jas'. 'Tum picture e nahi dekhti kya' (Don't you watch movies?) will be that one dialogue of his that you will most remember from the film! As far as Katrina Kaif is concerned, this is hands down her best performance, more so since the character of the British Indian girl fitted her really well. Together, Akshay and Katrina make a very good looking couple with sweet chemistry. By the end, the selfless love towers above all and the hip and hot, 'Jas' finds the Indian 'Jasmeet' , who was somewhere locked up inside her and realizes her true feelings for 'Arjun'. Watch it for Akshay and Katrina, and for some good old 'desi' (Indian) romance and comedy!
12. Dostana (2008)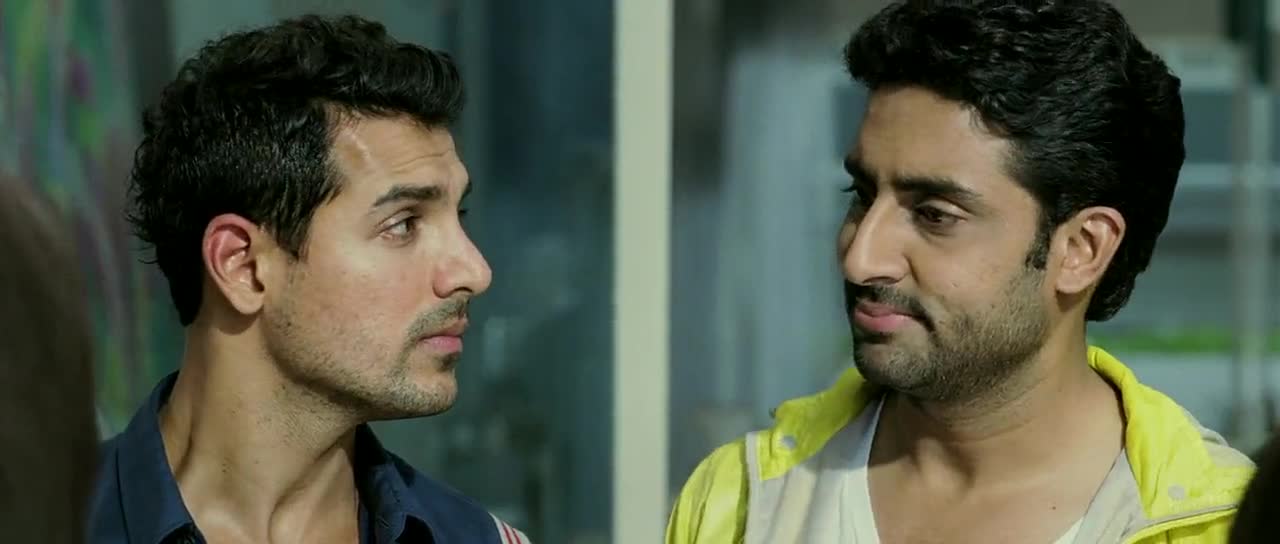 Kudos to producer Karan Johar and director Tarun Mansukhani for daring to make a film with two dashing male leads pretending to be homosexuals, in a country like India, where the word 'gay' is still a taboo. 'Dostana' is a highly entertaining romantic comedy with all the quintessential 'Dharma' elements, as in good music ('Desi Girl' still scores high on popularity charts), beautiful locations (Miami looked so inviting), stunning actors and 'high-society' costumes (Priyanka's no accessory look was clean and elegant, not to forget the Gold swimsuit). However, the best part about the film was its unique story and the way it was translated on the screen. Abhishek Bachchan was funnier than ever, especially the way he got all those little mannerisms of a homosexual right! John and Priyanka never looked as gorgeous before! It's a film that will make you laugh real hard and also fall for the chemistry of the three leads!
11. Dum Laga Ke Haisha (2015)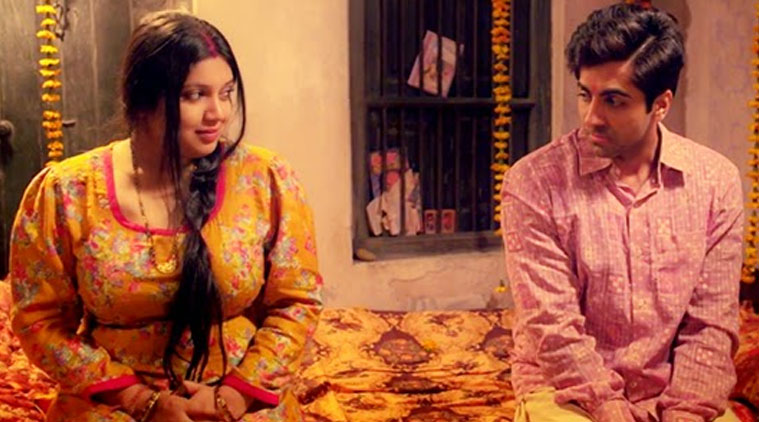 Even before it released, 'Dum Laga Ke Haisa' had created enough hype for having a plus sized heroine in 'beauty centric' (read standard norms of beauty) Bollywood. Bhumi Pednekar's 'Sandhya' is everything that a typical Bollywood heroine was not supposed to be at one time. She is happily overweight, willingly seductive and sparklingly defiant to the age-old norms. Likewise, Ayushman's Prem is not the larger-than-life enactment of a hero, but an average loser. However, it's the coming together of these two ordinary everyday characters that made for such a refreshing romantic comedy. Also, the setting of the 90s small town and a splendid ensemble cast led by Sanjay Mishra, well equipped with effective dialogues, were contributing factors in making 'Dum Laga Ke Haisa' a small, but enjoyable film!
10. Shuddh Desi Romance (2013)

A romantic comedy like 'Shuddh Desi Romance' is certain to evoke mixed reactions in a morality loving country like India, as there is nothing conventionally 'shuddh' (pure) about this 'desi romance'(traditional Indian romance). Although the film mostly got positive reviews from critics, there is a part of the Indian audience who found it to be too 'modern' for their tastes. But, to be honest, what the movie did was nothing but portray the reality of a larger part of 'short lived romances' in our country. Nobody is a perfect saintly character in the movie. If Sushant's 'Raghu' is commitment phobic, Parineeti's 'Gayatri' is just the same! In spite of knowing that this is the same guy who left her at the wedding, Vaani's 'Tara' decides to pursue a relationship with him. 'Shuddh Desi Romance' represents the confused youth of today's times who can have as much fun as they want while in a relationship, but would feel like they have a gun pointed to their heads, just at the thought of marriage! The dialogues are how typical 'desi' middle class youth of today would talk and the fun is in them being so real! From Yash Chopra's eternal romances to 'Shuddh Desi Romance', Bollywood commercial cinema has definitely come a long way!
9. Pyaar Ke Side Effects (2006)
'Pyaar Ke Side Effects' is a hilarious take on the various phases that a person goes through while being in a relationship and how there are differences in the way a man and a woman sees the same thing. The protagonist 'Sid' (Rahul Bose) is a guy and so the film is mostly told from a guy's point of view. Any guy who has ever been or is in a relationship would be able to identify with most of the situations in the movie. Be it the 'commitment phobia' of 'Sid', or the inability of a man to understand what a girl wants to hear or how a girl can cry to win any argument (might seem a little sexist), the movie humorously touches on all these points! Rahul Bose and Mallika Sherawat form an unlikely but interesting pair! Also, Ranvir Shorey's 'Nanu' is such a quirky and funny character! All-in-all, 'Pyaar Ke Side Effects' is certainly fun to watch!
8. Hum Tum (2004)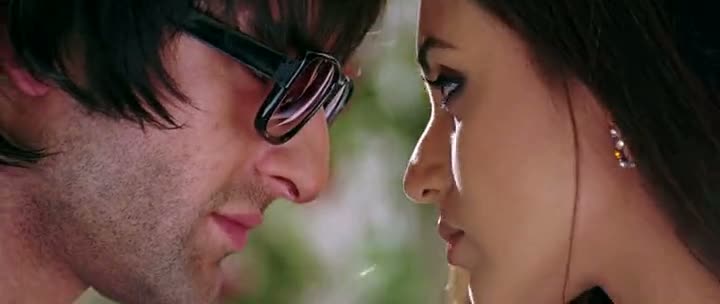 Kunal Kohli's second directorial venture, 'Hum Tum' came at a time when Bollywood was slowly becoming more modern to the idea of romance. Rani Mukherjee's 'Rhea' is not the homely, sweet, demure girl of the 90s, but an independent woman who is opinionated and lives her life her own way! Saif's 'Karan' is charming and flirtatious, with a good heart, of course! Though it is said that the film is loosely based on Hollywood's popular romantic comedy, 'When Harry Met Sally', it is not an exact copy and there is no similarity as such except that the two characters meet sporadically every few years and also that they initially disliked each other, but became really good friends later. The director tried to present the age-old 'battle of the sexes' with a fresher approach in the film and was to a large extent successful in doing so. Rani Mukherjee and Saif Ali Khan are perfectly cast in their roles and their chemistry is one of the stronger points of the film! One of the best scenes is the one where they both discuss their hypothetical marriage. It is sweet and draws the audience right into the moment. Coming from the YRF banner, the film also has good music, beautiful locations and looks glossy enough! If you want to watch a good looking, happy Bollywood romantic comedy, Hum Tum is a great option!
7. Socha Na Tha (2005)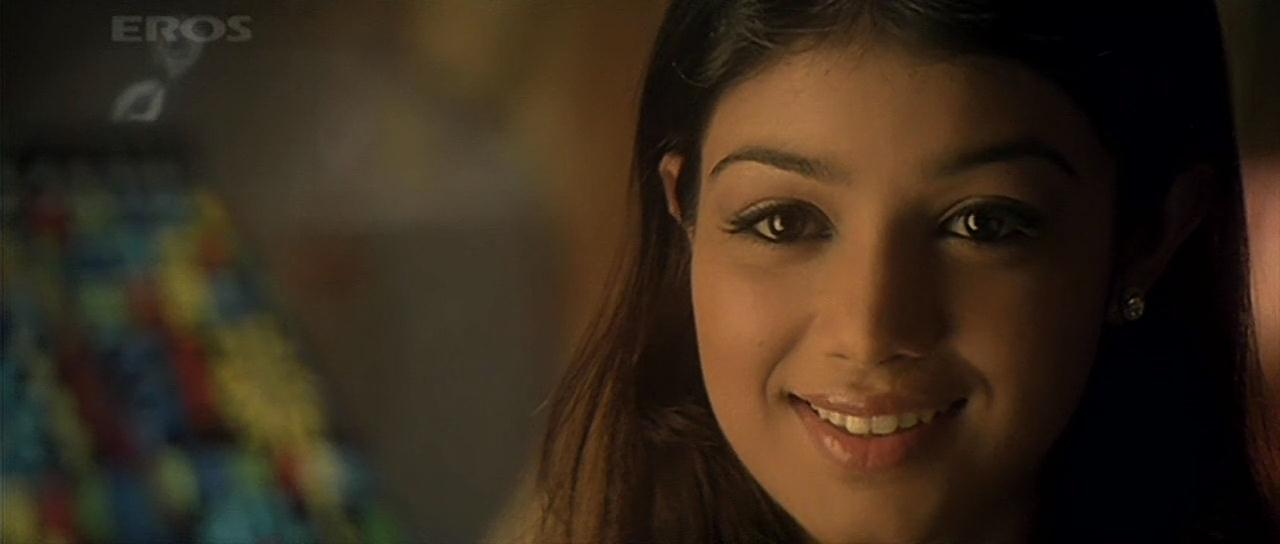 Had 'Socha Na Tha' released post Jab We Met, or if it had more bankable stars then, I am sure the movie would have been a much bigger success commercially. Imtiaz Ali's strength as a director lies in the very close-to-life conversations that his lead characters have and this comes to the fore in his very first directorial venture, 'Socha Na Tha'. The first meeting of Aditi and Viren where their families introduce them to each other for their prospective marriage, and they hit it off like a house-on-fire, was so unthinkable back in 2005. The dialogues didn't seem like dialogues and more like a piece of their everyday conversations, something which we got to see later in Imtiaz's next films as well. Ayesha Takia is such a wasted talent of Bollywood. As the effervescent and fearless Aditi, she is a delight to watch! Abhal Deol as Viren channels the cute boy-next-door charm. Their romance in the film is breezy, filled with humor and so very identifiable! Don't miss it if you are an Imtiaz Ali fan!
6. Band Baaja Baarat (2010)
The first thing that you remember about 'Band Baaja Baarat' is the crackling chemistry of Ranveer Singh's 'Bittoo' and Anushka Sharma's 'Shruti'. I know how people go on and on about the chemistry of Ranveer Singh and Deepika Padukone, but in my opinion, Ranveer and Anushka have a much better chemistry on-screen. Both of them are huge superstars of Bollywood in their own right today, but very rarely have they given such engaging and natural performances, as they did in this movie. Whether it's the characteristic Delhi lingo ('Bread pakode ki kasam'), or the foot tapping, 'Ainwayi, Ainwayi' or the classic 'rags-to-riches' ( The rise of 'Shaadi Mubarak') theme, 'Band Baaja Baarat' made for one impressive Bollywood romantic comedy.
5. Cheeni Kum (2007)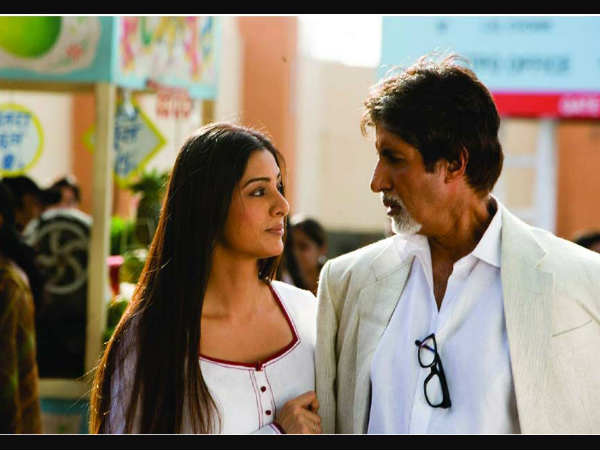 'Cheeni Kum' is one of the most unusual Bollywood millennial romantic comedies. A 64 year old Indian chef (Amitabh Bachchan) meets a 34 year old attractive Indian woman (Tabu) at his own Indian restaurant in London, asks her out and they fall in love! The age difference between the two central characters was the most intriguing part of R. Balki's 'Cheeni Kum'. However, the chemistry between both Big B and Tabu is so natural that not even for a moment, they look awkward together. Also, they both are shown as highly intelligent individuals, as is evident from the way they speak. The dry and sarcastic humor in the dialogues is not what you get to experience very often in Bollywood. Big B and Tabu are incredible actors and the kind of aura they bring to not a regular romantic comedy like 'Cheeni Kum' is remarkable. Zohra Sehgal, Paresh Rawal and Swini Khara make for a wonderful supporting star cast. If you like watching Bollywood romantic comedies that are more than just pretty people and popular songs, do watch it!
4. Barfi (2012)
Anurag Basu's Barfi has often been criticized for plagiarism which is actually in a way justified. But, even then no one can deny the fact that Barfi in itself is a poignant film which touches your hearts! It sends across the message that two physically inadequate people can make their lives adequate through mutual trust and love! Ranbir Kapoor as the deaf and mute 'Barfi' and Priyanka Chopra as the autistic 'Jhilmil' had the toughest roles of their career and they both did a marvelous job together! Ileana D'Cruz made such a fine Bollywood debut with the film and she looks so pretty! Almost every second scene in the film is so beautiful, whether it's the initial love scenes of 'Barfi' and 'Shruti' (Ileana) or where 'Barfi' breaks down after getting to know that Shruti is getting married to someone else, Barfi and Jhilmil slowly getting closer to each other or the 'test of love and trust' scene which Shruti fails but Jhilmil passes! Barfi is a compilation of several such wonderful moments, which leaves you with a lot of warmth and hope!
3. Jaane Tu Ya Jaane Na (2008)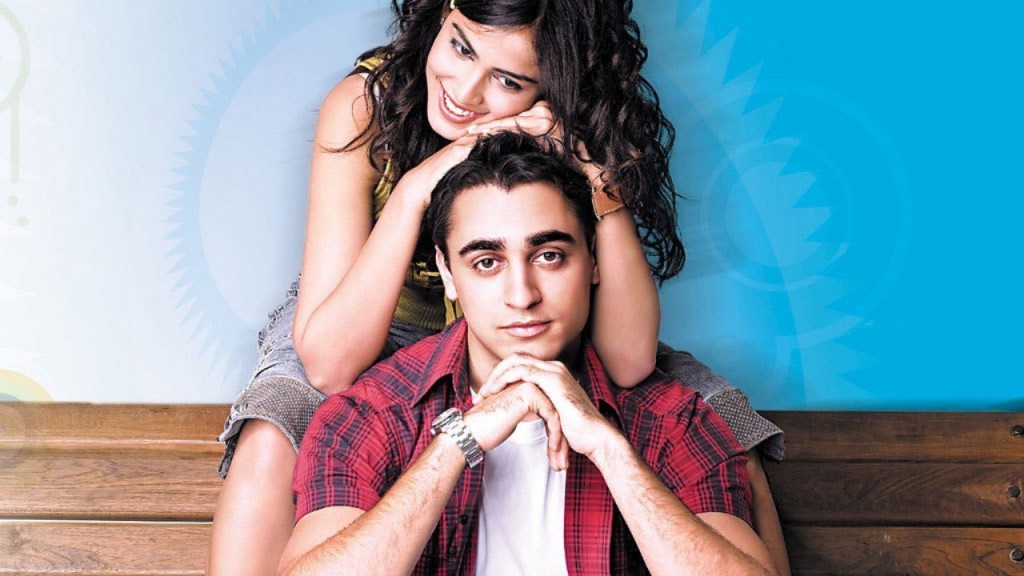 'Jaane Tu Ya Jaane Na' is one of the cooler youth-centric movies of the 21st century. The story of two best friends realizing much later that they love each other was nothing new, but all credit goes to the director, for presenting the 'old wine in a new bottle' convincingly. Imran Khan and Genelia D'Souza's cute young looks also added to the appeal of the film! The chemistry between them and all the other actors who played their friends in the movie was so believable that it didn't seem like they were acting. They actually looked like a happy bunch of friends having the time of their lives together! Also, the way each of the friends narrated the story in flashback was something that was not done before and added to the curiosity of the audience as to what would ultimately happen to 'Jai' and 'Aditi'! A.R. Rehman's music album for the film was one of the best of the 2000s and songs like, "Kabhi Kabhi Aditi" and "Kahin toh hogi woh" continue to be popular till this day! To sum it up, 'Jaane Tu Ya Jaane Na' is a lovely romantic comedy with fresh young faces and some witty writing!
2. Dil Chahta Hai (2001)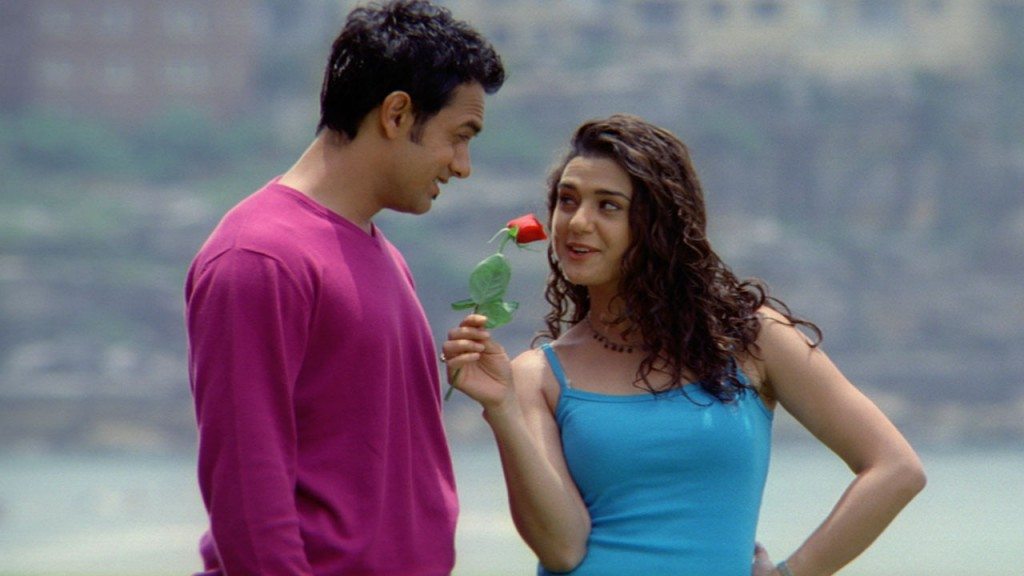 When one thinks of 'Dil Chahta Hai', what would generally come to his or her mind would be how it brought in the new kind of 'cool' in Hindi cinema and the camaraderie among the three lead characters. It isn't really a romance movie as such, but the three characters, 'Akash'(Aamir Khan), 'Sameer'(Saif Ali Khan) and 'Sid'(Akshaye Khanna) did have their own romances and they were quite pleasant to watch! The three characters were completely different from each other, but each of their love stories had its own charm. While Aamir and Preity's love story was about how Akash changes from a guy who doesn't believe in love at all to someone who is head-over-heels in love with 'Shalini' (Preity Zinta), Saif and Sonali's love story had some of the funniest scenes, mostly because of her boy-friend, 'Subhodh'. And then Akshaye Khanna's 'Sid' was in love with a much older Dimple Kapadia and just as his character, his love story had more of an artistic tone (The scene where he runs to get the colours to paint her portrait is one of the best in the film). The treatment of the all the three love stories was fresh, considering Bollywood standards at that time and that is what worked in their favour!
Read More: Best Bollywood Thrillers
1. Jab We Met (2007)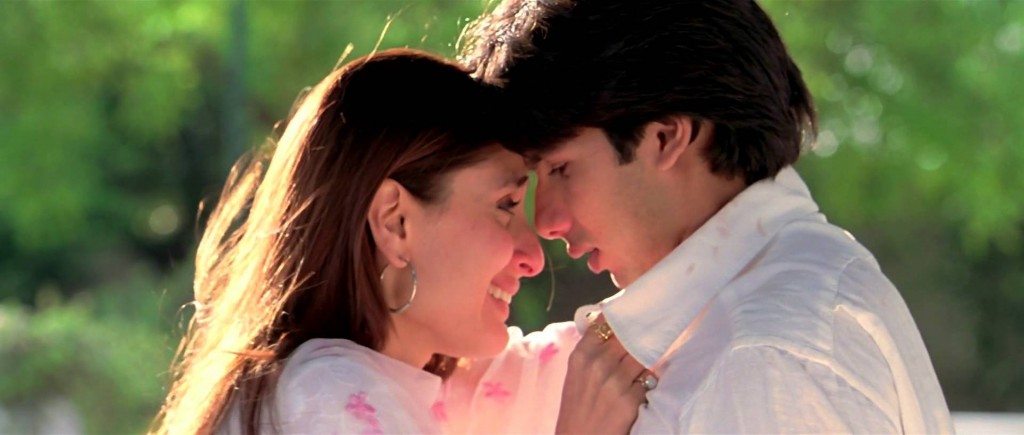 I have lost count of the number of times 'Jab We Met' has come on television and the ardent fans don't ever really get tired of watching it. It's their go-to feel good movie, the one that never lets them down. Director Imtiaz Ali changed the way romantic films were perceived in India with his 'Jab We Met'. There was no loud music (Read 'alaap') happening in background or the heroine was not waiting for the hero to do all the talking and chasing. 'Geet' is one of the few strong female characters in commercial Bollywood and that too, without trying to be like a man! One cannot wrap up writing something about Jab We Met without mentioning Kareena Kapoor. Kareena has often been criticized for rejecting great movies but with just this one movie, Kareena became the biggest superstar actress of that time! Ten years down the line, no other actress has been able to match the euphoria she created with 'Jab We Met'. Shahid played the understated 'Aditya' with a lot of maturity and for the first time created magic with 'Kareena' as a couple on-screen. The brilliant writing and direction, wonderful performances, catchy music made 'Jab We Met' the most loved and watched romantic comedy of the 21st century. It is commercial cinema at its best!
Read More: Best Bollywood Action Movies