NBC Dateline's 'Dateline: Queen of the County' depicts how 85-year-old Bonnie Harkey and her caretaker, Karen Johnson, 50, were murdered in Texas in late March 2012. The episode features interviews with Harkey family members and investigators involved with the probe to present a clear and concise view of the complex case involving three generations of the family. If you're interested in finding out more about the case, including how they died and the killers' identities, here's what we know.
How Did Bonnie Harkey and Karen Johnson Die?
Bonnie Katherine Sawyer Harkey was born to Joe Sawyer and Kitty Tubbs in San Saba, Texas, on July 23, 1926. She loved her church and was a very faithful member of the First Baptist Church in San Saba. She also participated in the Baptist Women on a Mission, served on many San Saba First Baptist Church committees, and was a member of The Joy Sunday School Class. She was also associated with the San Saba County Extension Education for 47 years and the San Saba Garden Club for three decades.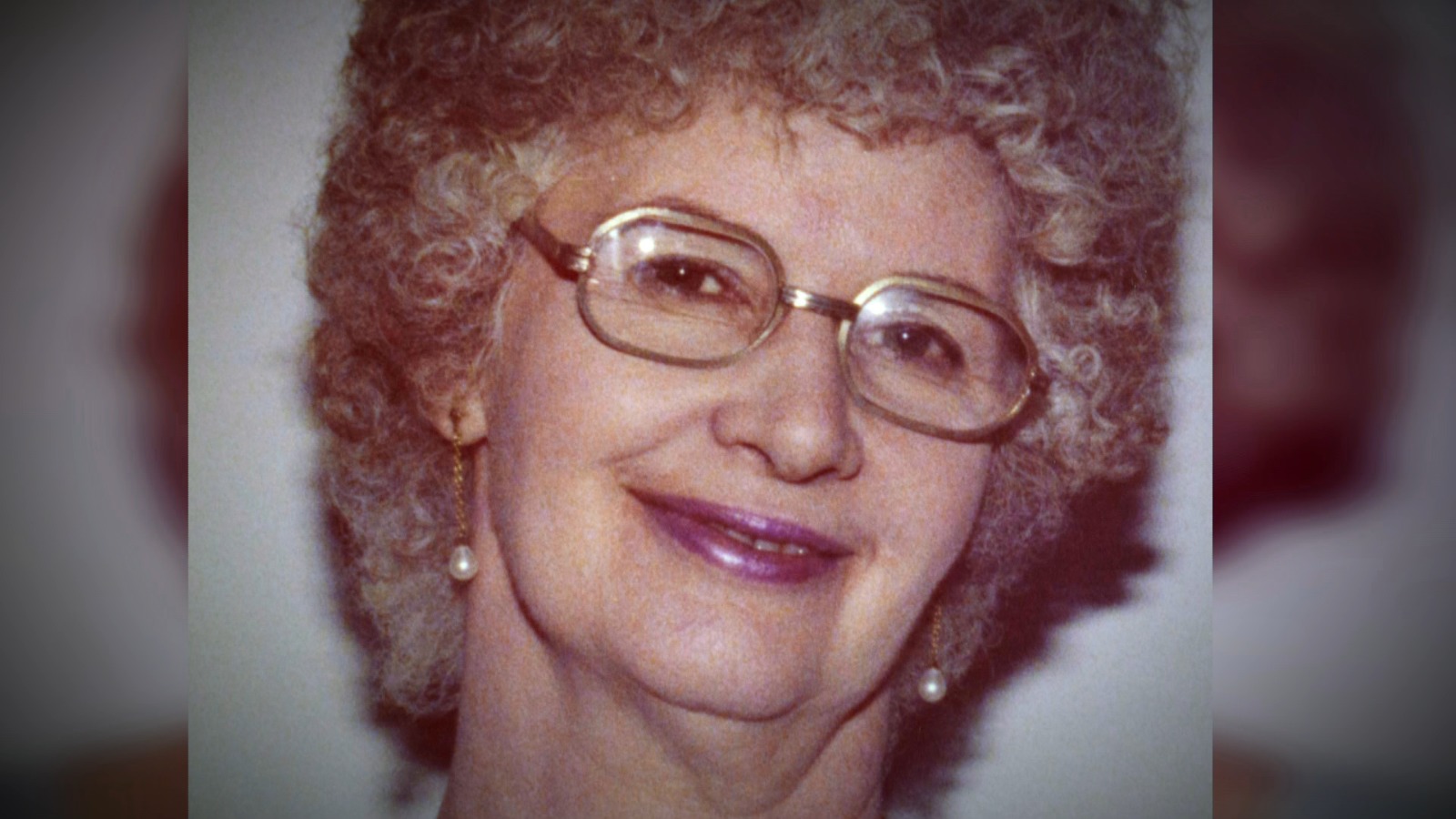 A faithful member of the Fellowship of Christian Women and the Wallace Creek Extension Club., Bonnie also served as the president of the Garden Club two times. She loved everybody and was a caregiver to everyone. According to the episode, Bonnie grew up in a farming family during the Depression, with her father planting cotton, corn, and wheat. Her sister, Wilma Cook, recalled how her sibling had always longed for a grander life and stated, "It bothered Bonnie that we didn't have any money growing up."
Wilma added, "She never said anything about it, but I could tell by how she acted." In the late 1940s, Bonnie married a traveling salesman and moved to Ocee, Texas. They had a daughter named Connie, but by early 1963, Bonnie was divorced after her husband left her for another woman. The 36-year-old brunette worked — a single mother trying to raise her 14-year-old daughter — worked as a telephone operator in Waco, Texas. Around this time, she met Riley Harkey, a descendant of one of the oldest Central Texas lineages.
The Harkeys were among San Saba's most prominent families and arguably the most influential face in the state's pecan industry. They were one of the first families to settle in the area before pecans were an industry. Riley's dad, Olga Bryan Harkey, planted the family's first orchard in 1926, installing a grove of 1,200 trees and naming it the Home Place Orchard. Riley, 32, and his two sons — 10-year-old John and 5-year-old Bruce Harkey — joined Olga in planting another 1,500 trees in 1957 and formed the Harkeyville Orchard.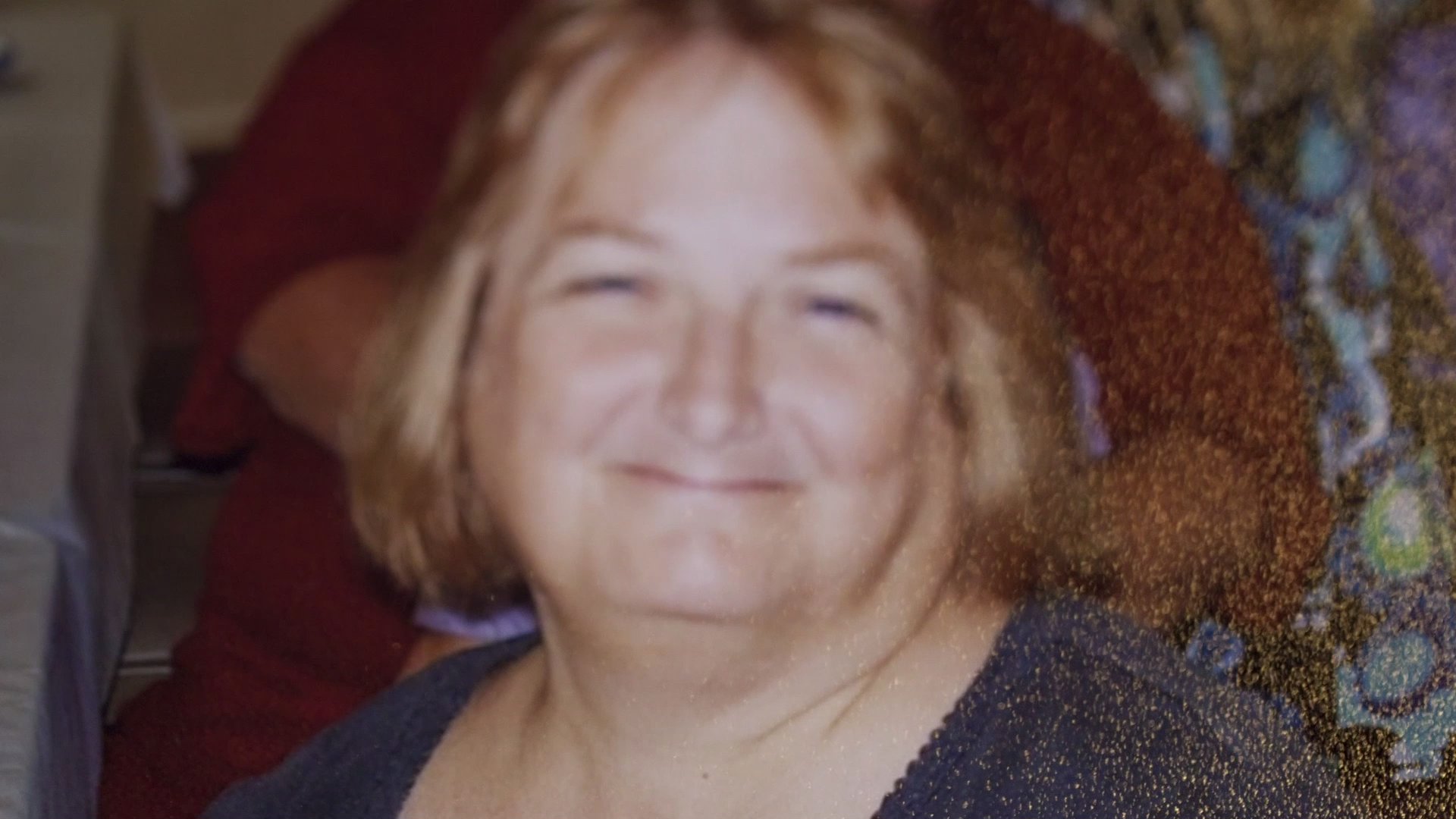 As the farm's two orchards matured, they started yielding a handsome profit. Riley became an expert in producing high-quality nuts as he learned how to graft buds onto a seedling, trim back branches, and fertilize with zinc. The farmers around the town flocked to him for advice, and Riley, in his quintessential thin, light-blue coveralls, became the head of the San Saba County Pecan Growers Association. He offered tips on everything — from soil drainage and fertilization techniques. His work ethic and stature caught Bonnie's eye in early 1963.
According to the episode, Riley's erstwhile wife, Joan, had recently departed after a troubled marriage. With two teenage boys to look after, the pecan orchard owner fancied Bonnie's maternal instincts and pretty looks, including her hazel eyes and red-tinted hair. After a brief courtship, they married at Waco's Highland Baptist Church in April 1963, and Bonnie resigned from her job and moved into the Harkey house with Connie. With that, she finally slid into the comfortable life she had always desired.
No longer a struggling single mother, Bonnie joined clubs, forged new friendships, and entertained often by lending her grand home for garden club and church functions. Her neighbor and friend of 40 years, Betty Ann Johnson, recalled, "If there was a club in town, she belonged to it." She settled into a life of comfort and no financial constraints as the Harkey couple frequented the Bahamas and San Antonio, and she redecorated and refurbished the house. While they had their ups and downs, Riley ensured she and the children were looked after.
In 1991, Riley purchased a third pecan grove, a 94-acre plot of young trees called the Prichard Orchard. He willed the third one to Connie, while the remaining two were willed to his two boys — John and Bruce. The experienced entrepreneur ensured his wife would maintain a life estate over all the property if he died first. He died in July 1997 from advanced bone cancer, and Bonnie effortlessly took on the role of family matriarch. The orchards brought in around $100,000 annually — enough to ensure a comfortable life for her.
Hence, it was shocking when the authorities received a distressing 911 call on the afternoon of March 25, 2012. The 85-year-old was suffering from dementia and had been diagnosed with an aortic aneurysm in September 2011. She was almost inching toward her death and had a caretaker, Karen Johnson, to attend to all her needs. After the officers reached Harkeyville — four miles west of San Saba — they found 50-year-old Karen lying face down. Her body was cool to touch, and the paramedics declared her dead.
Karen's son, then 11, had called 911 after discovering his mother's body. The police could not find Bonnie inside and wondered whether she had wandered off. The authorities mounted a massive search for the 85-year-old, including volunteers on ATVs and a DPS helicopter equipped with heat-imaging cameras. Her body was found the following day 178 miles away in Leon County. Texas Rangers discovered the corpse in a creek bed near an RV campground in Normangee. The autopsy indicated she was hit over the head and drowned in the shallow water.
Who Killed Bonnie Harkey and Karen Johnson?
According to the episode, Riley's secondborn, Bruce Harkey, had a tough life. His brother and half-sister settled down, with John enrolling in Texas Tech University in Lubbock in 1965 and Connie following suit two years later. Bruce shuttled back and forth between San Saba and his biological mother's Nevada home before losing his infant son to a health complication in April 1970. He was also sentenced to five years in federal prison for conspiring to kill his estranged eighth wife and was released in December 2007.
A convicted felon, Bruce had trouble finding work and unstable financial conditions, with him filing for bankruptcy in 1998 to discharge $176,256 worth of debt and owing $100,000 in back child support. After Connie died in March 2011, Prichard Orchard's future rights got transferred to her adopted son, Carl Pressley. With Bonnie's failing health in sight, John and Bruce began some wrangling over the property. They purchased Carl's future rights to the Prichard Orchard for a measly $75,000 in May 2011.
The Harkey brothers wanted to sell the Prichard Orchard to their high-profile neighbor Tommy Lee Jones. But Bonnie still had a life estate on the property, and Bruce hired Carl, a methhead, and his former girlfriend, Lillian King, to murder the octagenarian. After learning about Karen's death, Lillian's mother notified the authorities that she was sure Carl was involved. The officers tracked him and Lillian to Normangee, and they were brought in for questioning on March 26, 2012.
While the couple initially lied, they broke down and admitted murdering Karen and Bonnie within hours of their interrogation. Carl admitted to strangling Karen to death before pursuing Bonnie to go out with them for a ride. He confessed to taking the matriarch down an embankment to a small stream, where he hit her over the head with a dead tree branch and pushed her face into the ankle-deep water until she died. However, they alleged Bruce paid them to commit the murder and agreed to testify at his trial for lighter sentences.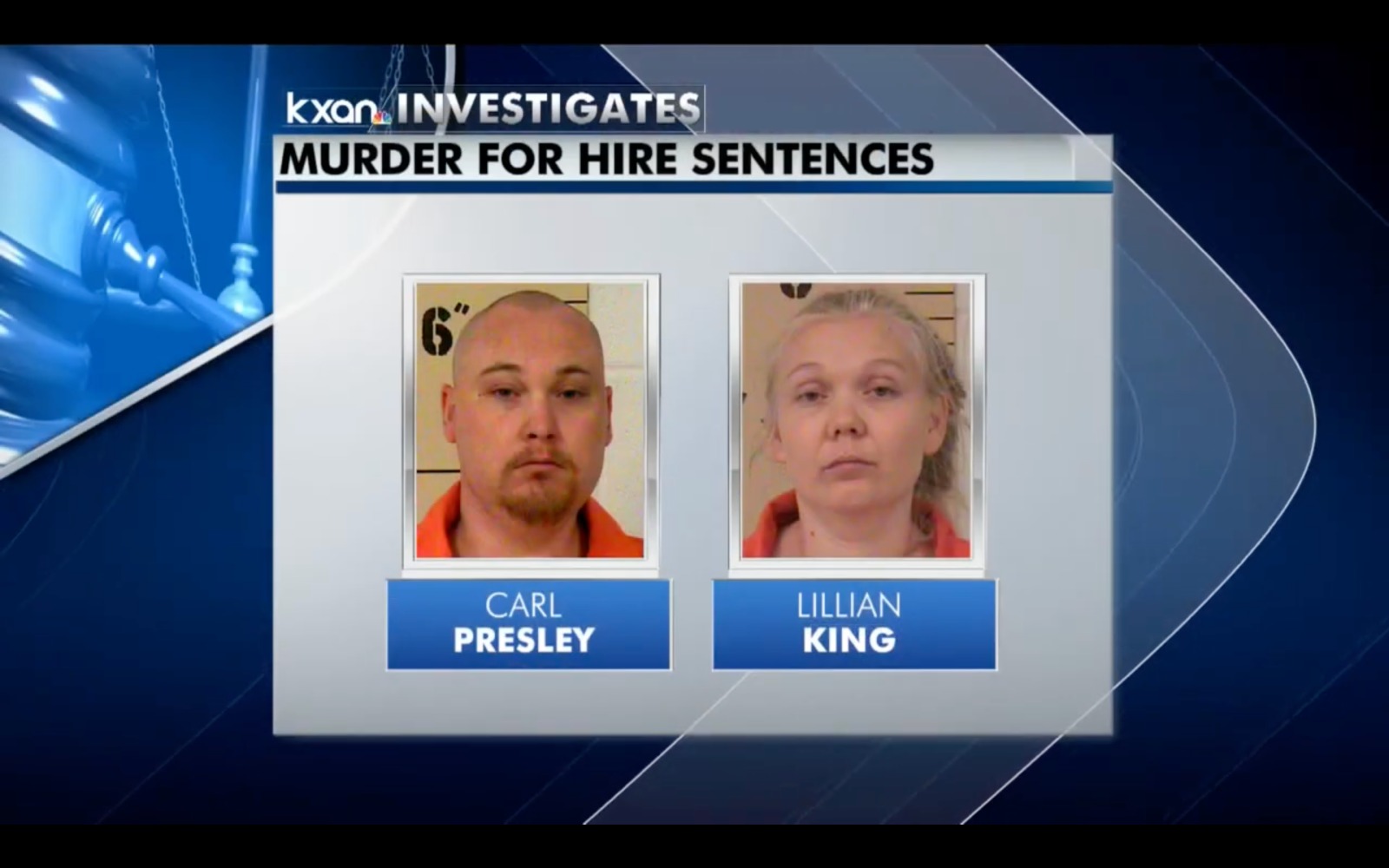 Bruce Harkey, then 62, was convicted of the murder-for-hire plot in April 2014 and sentenced to life without parole. Carl received the same sentence the following month, while Lillian received the lightest penalty of the three conspirators — 45 years in prison. The other Harkey brother, John, escaped public scrutiny since he died of a heart attack three months after the 2012 double murders.
Read More: Carl Pressley and Lillian King: Where Are the Hitmen Now?