Going under the knife to alter one's looks can be a taxing process, but for the people featured in 'Botched,' an E! show, they already have some regrets that they would likely see getting undone. Consider the various individuals featured in season 1 of the reality series who sought out the help of Terry Dubrow and Paul Nassif in order to get desirable results. Given how many of these cases piqued the interest of the viewers, it is natural for them to be curious about the people who appeared in the premiere season of the series that aired in 2014. Well, we are more than glad to share what we know about them!
Justin Jedlica Is Now An Online Content Creator
Known popularly as "Human Ken Doll," Justin Jedlica seems to be thriving in the world of internet content creation as well as television. In fact, he recently appeared in 'The Men of West Hollywood,' a 2022 reality series that even earned a nomination by the American Reality Television Awards for the Guilty Pleasure Show category. Having turned 43 in August 2023, Justin continues to embrace the idea of body modification.
Working as an Aesthetics Consultant and Custom Implant Designer, he has impressive social media popularity, as evidenced by his over 164K followers on Instagram. Having gotten divorced from his husband in 2016, Justin revealed in 2019 that he was in a polyamorous relationship with Jayson McNaughton and Stephen Walden.
Alicia Jenkins is Now A Business Owner
Following her time in the E! show, Alicia Jenkins has been quite proud that her television appearance helped raise awareness for Symmastia, which is discussed in the show during her segment. She also has a son whom she talked about in the show and who is certainly happy to support his mother in any way possible. Alicia has continued to be in the world of business and seemingly is focused on the bikini and clothing business called Dirt Dames. Through Twitter, she has often kept her followers updated about the latest developments in her life.
Michelle Blackwell Works Today As A Writer And Producer
It seems like Michelle Blackwell has continued to thrive in the world of entertainment. The reality TV star is now proud to be a writer, producer, and coach. Affiliated with BDP Entertainment Group, a digital media and marketing organization that is known for making various audio and video projects. Michelle herself was recently seen in projects like 'Law and Motion' and 'OG BossLady.' She is also working alongside PodcastBeast.com.
Janice Dickinson Is A Modelling Icon Even Today
The gorgeous Janice Dickinson, who claims to be the world's first-ever supermodel, has remained a big part of the reality television world and has appeared in shows like 'The Bachelor' season 24, 'Celebrity Big Brother,' season 16. Though she was also to be a part of 'I'm a Celebrity… South Africa,' she, unfortunately, could not appear in the show due to a head injury. In 2018, she stated in the court that Bill Cosby, stating that he had raped her in 1982.
Two years prior, in 2016, she revealed that she had been diagnosed with breast cancer, but she has since made excellent progress and is proud to be a survivor. Married to Rocky Gerner, Janice has two children, Nathan Fields and Savannah Dickinson. Presently, she has an impressive social media following, with her Instagram being followed by more than 169K people.
Kimber James is A Professional Porn Star Today
Popularly known as Kimber James, Nikolle Colantuoni was one of the star appearances in 'Botched' season 1. The transgender porn artist is still active in the world of adult entertainment. Kimber turned 35 in April 2023 and has certainly retained the confidence and aura that has helped her achieve so much success in life. The artist has a significant fan following and has been a part of various adult movies.
Renee Talley is Now Without Implants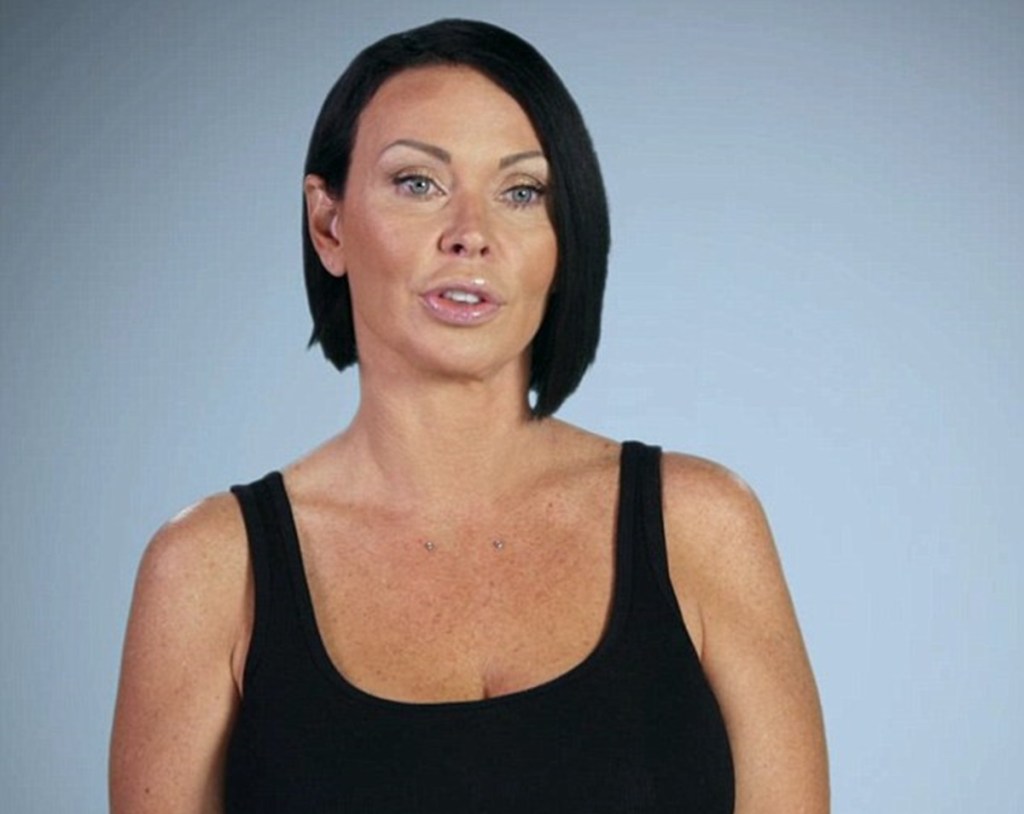 Having gotten popular across the internet for a flipped butt implant video, Renee Talley appeared in the E! show to resolve the issue. While she herself does not seem to be very active on the internet, we do have an update on her medical progress. In 2017, Alex A. Khadavi, a cosmetic dermatologist, shared that Renee had gotten the implants removed and availed his services to correct the indentations that were caused by the process.
Saaphyri Windsor is A Business Owner Today
Up next, we have Saaphyri Windsor, a reality TV star who has now become a part of the business world. She is indeed the proud owner of Saaphyri's Lip Chap, which provides products of a varied range to anyone who might want to use them, irrespective of their gender identity. Saaphyri is also the author of 'Don't Interrupt My Prayers Before GOD Directs Me To Whoop Yo' Ass: A Spiritual Journey,' a book released in February 2022.
Diana Esho is Now A Hairstylist
Let's now talk about Diana Esho, who now works as a hairstylist in San Deigo, California. Specializing in hair extensions, coloring, and cutting, the reality TV star had gotten engaged sometime in or before May 2021. Since then, she has delved into wedding preparations and seemed especially excited to have mirmir photo as the photography team for the happy event. However, as of writing, Diana has yet to share any updates regarding her marriage to her partner, whom she lovingly refers to as Q.
Lacey Wildd is Now An Empath
Paula A. Thebert, who usually goes by Lacey Wildd, is a mother of six children. Interestingly 'Botched' is not the only reality TV show that she appeared in 2014, given her earlier appearances in the same year in TLC's 'My Strange Addiction.' In 2016, Wildd embraced the more spiritual side of life and became a psychic, using the name Ghostbusty. Wildd seems to be doing well in life and even serves as the Public Figure Host of 'Ghosts Gone Wild.' In May 2022, she was seemingly also working towards making her own reality show focused on her role as Ghostbusty.
Monique Allen Now Has Her Own Show
Last but not least, we have Monique Allen, who has continued to make content for her fans. Having certainly not let go of her youthful spirit, she continues to work on every project with passion. Recently, she has been excitedly promoting her upcoming YouTube series called 'Just the Tip,' though the last teaser for the series was released in August 2020. She is also scheduled to appear in the movie called 'Down Town,' essaying the role of Diamond.
Read More: Where is Botched Filmed?