The entertainment industry was naturally shocked when law enforcement officials arrested actor Brandt Osborn from the sets of 'NCIS: Los Angeles.' However, authorities soon clarified that he was being treated as a suspect in the Christy Giles and Hilda Marcela Cabrales-Arzola murder investigation. The two women were last seen alive in Brandt and Hollywood producer David Pearce's company before unidentified men dumped their bodies outside two California hospitals. '48 Hours: Christy and Hilda's Last Dance' chronicles the shocking double homicide and follows the investigation that led to several arrests. Let's study the case's details and find out where Brandt is at present, shall we?
Who is Brandt Osborn?
A native of Staten Island, New York, Brandt Osborn stepped into the entertainment industry when he began interning at K-ROCK on 'The Howard Stern Show.' Later, he worked in the sound department for the 2012 film 'Ruse,' before taking on a minor role in 'Nurse Jackie.' Additionally, Brandt has been involved in other productions, including 'Sister Cities,' 'Obamaland Part 1: Rise of the Trumpublikans,' and 'A Screenshot to Santa,' among others, even though people knew him best for his performances in 'NCIS.'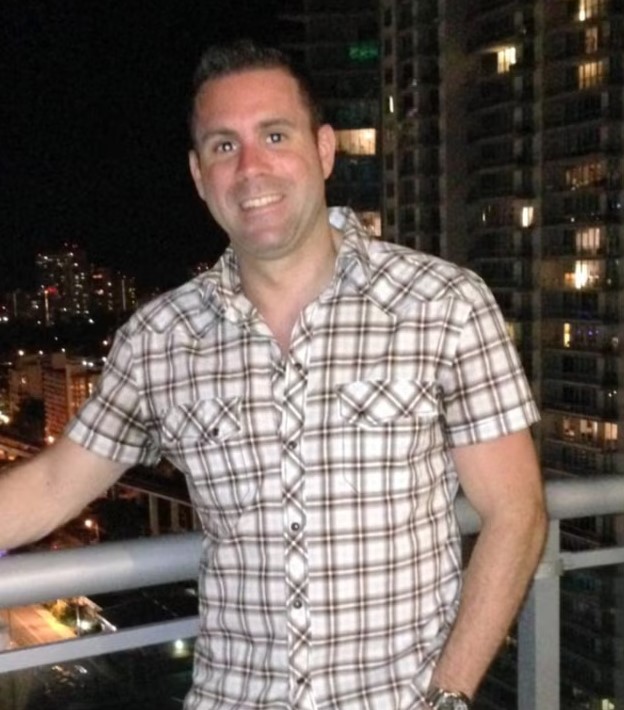 In fact, Brandt was filming on the sets of 'NCIS: Los Angeles' when police officials took over the location to take the actor into custody. Although he had no significant trouble with the law before November 2021, he appeared on the police's radar during Christy Giles and Hilda Cabrales' murder investigation. According to reports, they attended a Los Angeles warehouse party in November 2021, where they met and got acquainted with three men. The women were even seen leaving the venue with the trio, later identified as producer David Pearce, actor Brandt Osborn, and cinematographer Michael Ansbach.
However, that was the last time anyone saw Christy and Hilda alive as the former's deceased body was discovered outside a hospital in Culver City, California, on November 13, 2021. Likewise, Hilda was found comatose outside the Kaiser Permanente Hospital in West Los Angeles on the same day. While an autopsy proved that Christy died from overdosing on several drugs, including cocaine, fentanyl, ketamine, and GHB, her friend remained in a coma for 11 days before breathing her last on November 24, 2021.
The doctors soon determined that Hilda, too, died of a drug overdose, while eyewitnesses insisted that the victims' bodies were disposed of by two masked men driving a Toyota Prius, which had no license plates. Nevertheless, people at the party informed the police that Christy and Hilda had left the premises with Brandt, David, and Michael. On top of that, cellphone evidence repeatedly proved that David was offering to sell the victims some drugs. Hence, with enough evidence to warrant an arrest, all three were taken into custody and accused of being involved in the crime.
Where is Brandt Osborn Now?
Even though Brandt Osborn was accused of being an accessory to manslaughter and arrested in December 2021, he walked free just a few days later as the Los Angeles DA's Office refused to accept his arrest information. Still, the police continued investigating the incident hoping to uncover evidence that might lead to a more severe charge.
Eventually, in 2022, Brandt was charged with being an accessory to the double homicide, yet he soon pled not guilty to the accusations against him. Moreover, he immediately posted his $40,000 bond and was released from prison in July 2022. Thus, Brandt remains in his Los Angeles house while waiting for the court to give its verdict.
Read More: David Pearce: Where is the Hollywood Producer Now?