CBS News' '48 Hours: Christy and Hilda's Last Dance' chronicles the double murder of Christy Giles and Hilda Cabrales-Arzola in Marina del Rey, California, in November 2021. The police arrested the alleged perpetrators a month later, and the court trial is yet to proceed. The investigation is ongoing, and the three alleged killers pleaded not guilty to all their charges. If you want to know more about the case, including the suspected murderers' identities, we've got your back. Let's begin then, shall we?
How Did Christy Giles and Hilda Cabrales-Arzola Die?
Christy Lee Giles Cilliers was born to Dusty Lee (Leslie) and Leslie Wayne Giles in Birmingham in Jefferson County, Alabama, on November 4, 1997. She grew up in Mt. Olive, Alabama, and was passionate about soccer. Christy played in a competitive soccer league during her teenage years, serving on the All-State team, and also ran track, where she made the All-County team for two consecutive years. Her natural beauty rivaled her athletic ability, and she competed in several pageants as a teenager.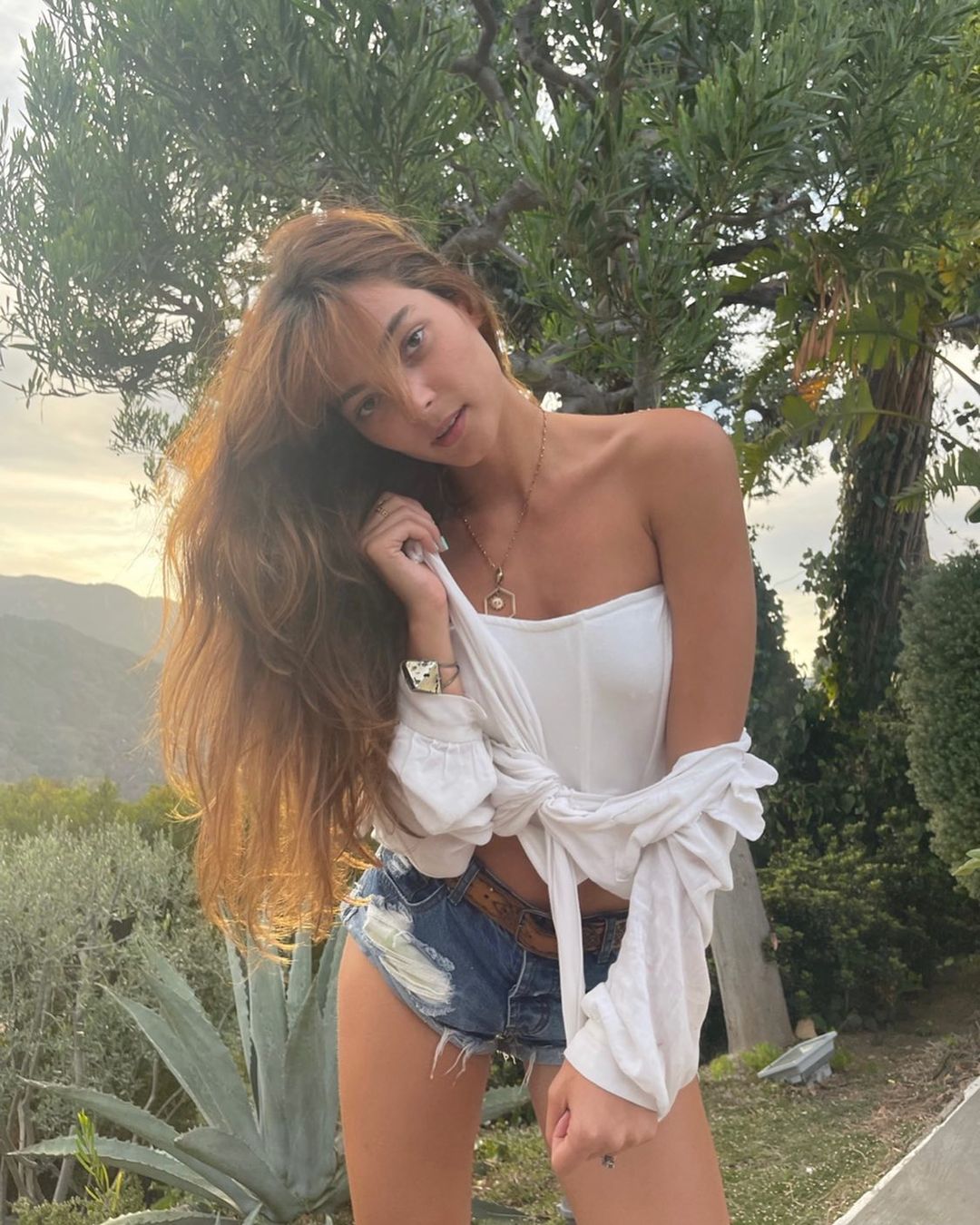 According to Christy's family, she won the titles of Junior Miss Gardendale Magnolia Festival and First Runner-Up at Miss Alabama Teen USA. She attended her first model casting at 14 and left school to travel worldwide to pursue her modeling career at 16. Christy eventually found a second home in Los Angeles, California. In 2019, she met Jan Cilliers, and after a whirlwind romance, they eloped at Burning Man in the Black Rock Desert of northwestern Nevada on August 28, 2019.
Hilda Marcela Cabrales-Arzola was a Mexican architect designer born to Luis Cabrales Rivera and Dr. Hilda Marcela Arzola-Plascencia on November 29, 1994. She studied at the Universidad de Monterrey in San Pedro Garza García and graduated in 2019. Hilda got a scholarship to pursue her degree, which she completed summa cum laude. She served as the Lead Project Manager in execution at Atrio Interiores, an architecture and design company, from 2019.
The episode showed the fashion model from Alabama met the architect and interior designer in Los Angeles, California, in 2021. Hilda had recently moved to LA from Mexico. On November 12, 2021, the two girls were in Marina del Rey, California, and had planned a girls' night out. However, they were left unresponsive outside two different hospitals in Los Angeles County the following day, on November 13. 24-year-old Christy was left outside Southern California Medical Center in Culver City, Los Angeles, and pronounced dead that night.
According to Los Angeles County Medical Examiner-Coroner's office, Christy's cause of death was due to multiple drug intoxication. She had a fatal mix of cocaine, fentanyl, ketamine — an anesthetic commonly used by veterinarians and misused as a street drug — and gamma-hydroxybutyrate acid (GHB). GHB is generally referred to as the date rape drug. On the other hand, 26-year-old Hilda was found unconscious and in a critical condition outside the Kaiser Permanente West Los Angeles Hospital, almost two miles away.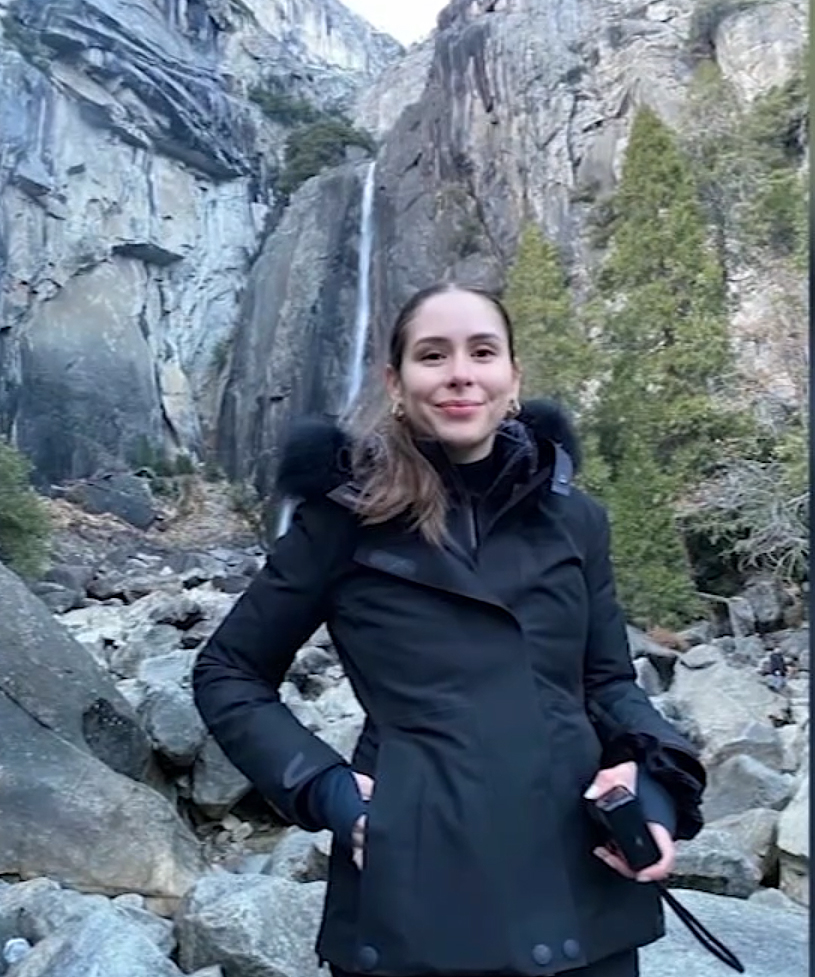 The medical personnel put Hilda on life support with no brain activity and little possibility of recovery. Her father, Luis Cabrales Rivera, said, "My girl was diagnosed brain dead yesterday (November 26)." Hilda's family took her off life support on November 28, 2021, after the doctors told them there was no chance she would recover. According to the Los Angeles County Medical Examiner-Coroner's office, the victim's cause of death was due to multiple drug intoxication and organ failures.
Hilda reportedly had a mix of cocaine, MDMA, and other drugs in her system at her death. A toxicology report also showed the presence of heroin in her system. Christy and Hilda's autopsy reports ruled the women's deaths as homicides. According to sources, three masked men in a black Toyota Prius with no license plates dropped off the women in separate hospitals, claiming to be good samaritans.
Who Killed Christy Giles and Hilda Cabrales-Arzola?
Christy's husband, Jan Cilliers, had a last conversation with his wife, Christy, while she was walking outside their Marina del Rey apartment with their pet cat, Loki. The Russian Blue breed cat loved to run out on the beach and roll in the sand, and she had sent him a video of it playing. Jan said, "She texted, 'I wish you were here.' I will forever wish that I was there, too." He was in San Francisco, visiting his father, over the weekend while his wife planned her girls' night out.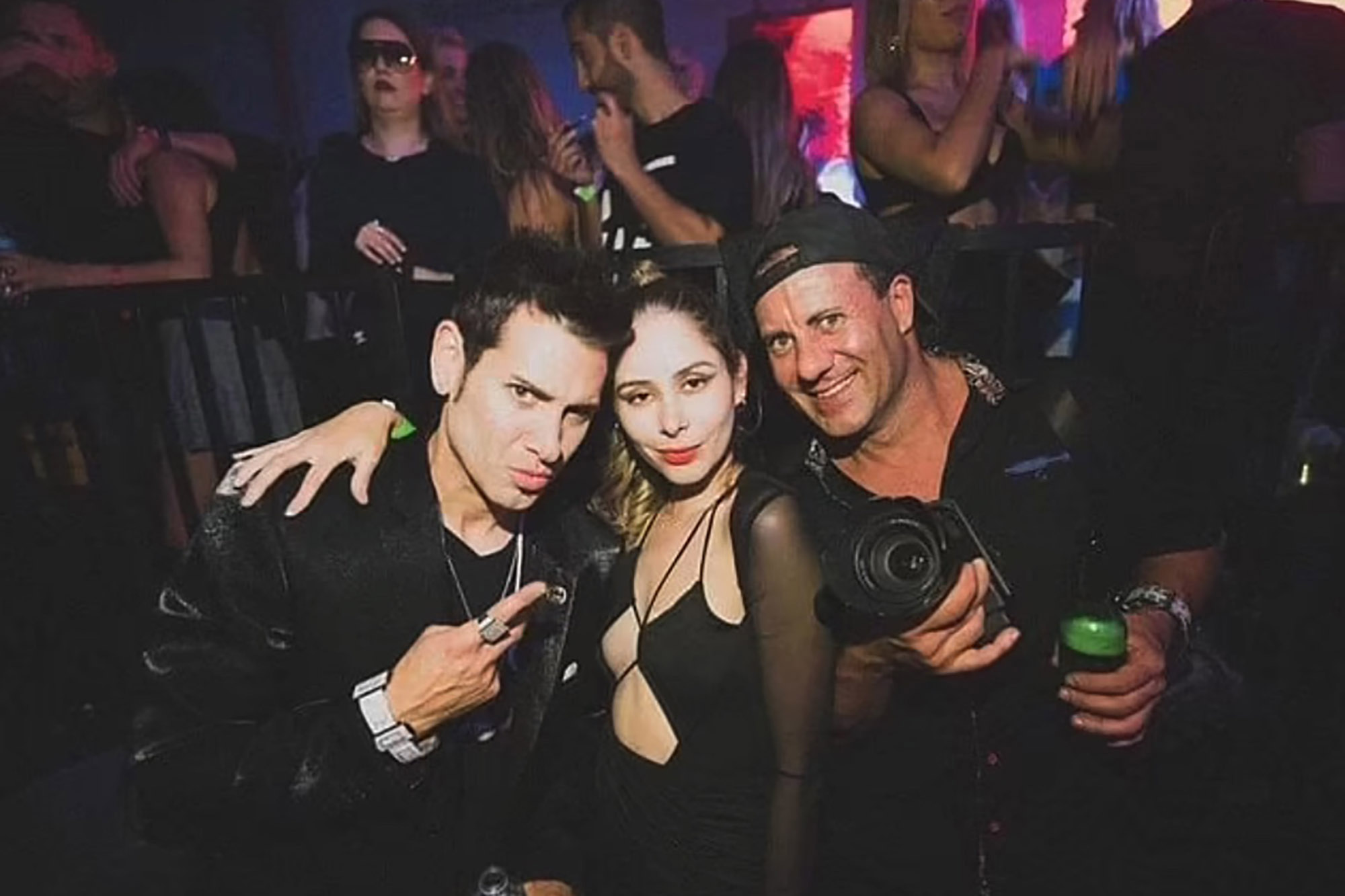 Jan said, "I knew she was going out that night. I think she had a few different plans. She didn't know where she was going to go yet, and then I went to sleep relatively early that night, and she sent me a couple of text messages." He said he received a text message from Christy late at night but was already asleep when that message was sent. According to the show, she and Hilda started their night at an art exhibit at the Soho House in West Hollywood.
Later the two friends watched one of their favorite DJs at a warehouse party in East Los Angeles. Jan accessed a video posted on social media showing Christy and Hilda dancing in the VIP section at the warehouse party. They were accompanied by a third friend who left that party early. The following morning, Jan texted his wife at 7:00 AM to check in but did not hear back. The couple usually shared their locations on their phones by using the 'Share My Location' feature on their iPhones.
Jan said, "We share our phone locations just as a safety feature." He noticed Christy's phone was pinging at an unfamiliar address — an apartment at 8641 West Olympic Boulevard in West Los Angeles. Hence, he continued calling her but to no avail. Jan added, "I still hadn't heard back from her, and I saw her location had suddenly moved to an emergency room hospital … and at that point, like, I'm in a real panic." He immediately set to work, armed with Christy's left-behind digital trail.
Jan provided the police with a screenshot of the location and learned from the third friend, who shared phone locations with Hilda, that her phone was pinging at the same mysterious address in West Los Angeles. Thus, he shared the address on his social media, and tips began pouring in. The officers found it was the home of David Brian Pearce, a successful Hollywood producer. Jan even accessed Christy's history of text messages, and an exchange between his wife and Hilda caught his attention.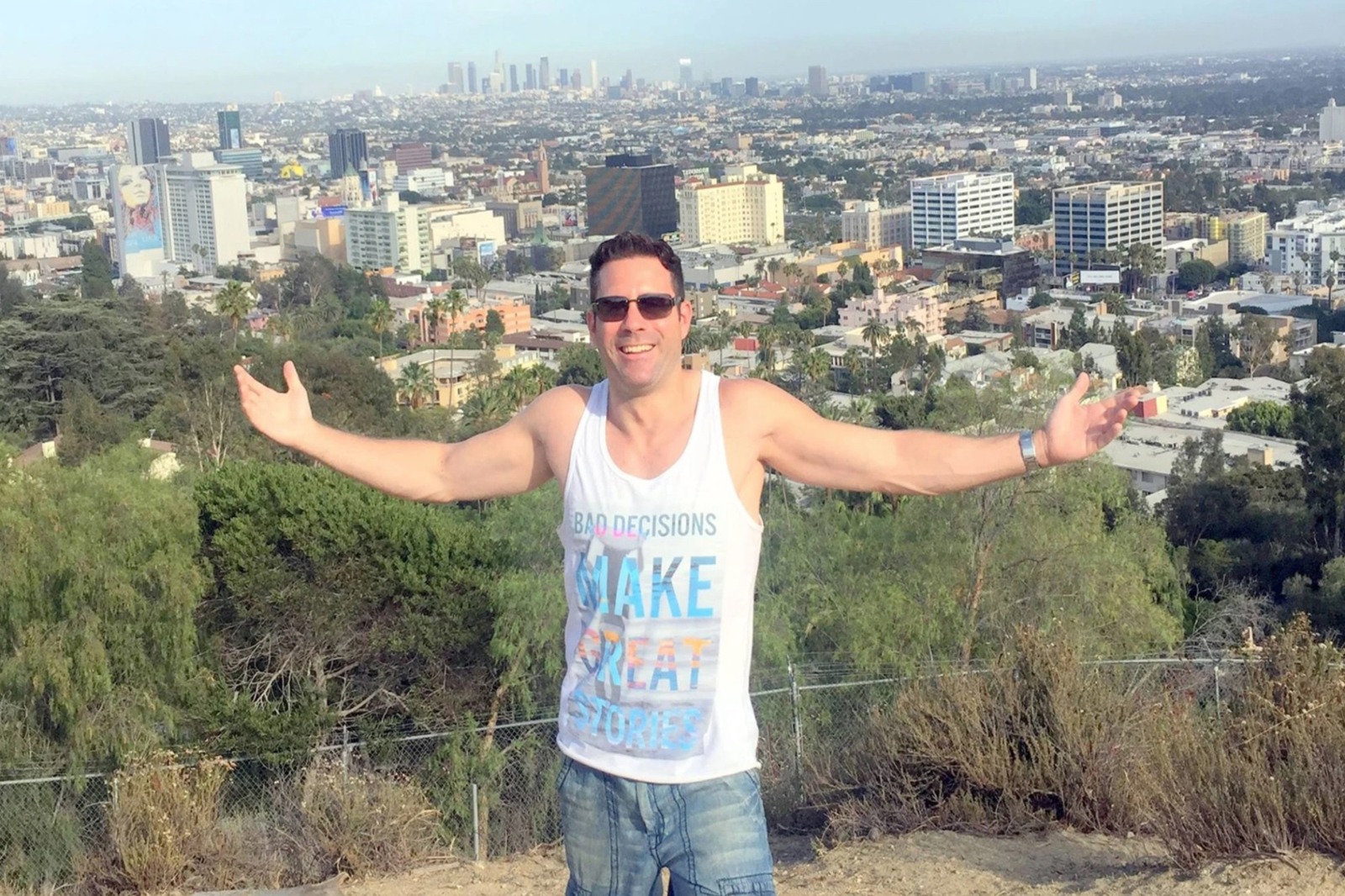 According to the exchange, the two women planned to leave the location by taking an Uber. The cab driver arrived at the spot, yet Christy and Hilda never came. After the women were found in separate hospitals and breathed their last, the authorities arrested David and two other men, Cinematographer Michael Ansbach and Actor Brandt Osborn, in December 2021. David was charged with two counts of murder and two felony drug counts for allegedly providing lethal amounts of fentanyl to Christy and Hilda.
In addition, David faces seven counts of sexual assault involving seven different women. The charges include two counts of forcible rape and one count each of rape of an unconscious or asleep person and sexual penetration by a foreign object stemming from alleged attacks against other women between 2007 and 2020. On the other hand, Michael and Brandt were each booked on suspicion of being an accessory to manslaughter in connection with the deaths of Christy and Hilda. David has pleaded not guilty to all charges against him.
Michael and Brandt were later released from custody while the investigation continued. The latter said, "I have no comment. I am innocent." A trial date has not been set in this case. David Pearce has remained in jail since his December arrest, and his bail has been set at $8.4 million. At the moment, Michael has not been charged, with his attorney stating he is nothing more than a "witness" and wants to be "an asset" to prosecutors.
Read More: David Pearce: Where is the Hollywood Producer Now?