It was back on November 21, 2000, that the world of Michelle Renee and her then 7-year-old daughter Breaa turned upside down as they were held hostage for 14 hours inside their own home. The truth is three masked men had broken in on that fateful night because they wanted the former to rob a bank for them, as profiled in '48 Hours: The Kidnapping of Michelle and Breea Renee.' Yet for now, if you simply wish to learn more about the latter — with a particular focus on the youngster's experiences as well as her current standing — we've got the necessary details for you.
Who is Breea Renee?
Breea Renee's life has unfortunately never been simple or easy no matter the angle you choose to look at it from, but she has genuinely managed to remain strong thanks to her mother's support. It actually goes back to when she was merely six months old as her father abandoned their little family, and then there was the horrifically violent home invasion kidnapping while she was 7. We say violent owing to the fact the three men had overpowered the mother-daughter duo with the help of guns before strapping "dynamites" (made from broomstick handles) to their bodies.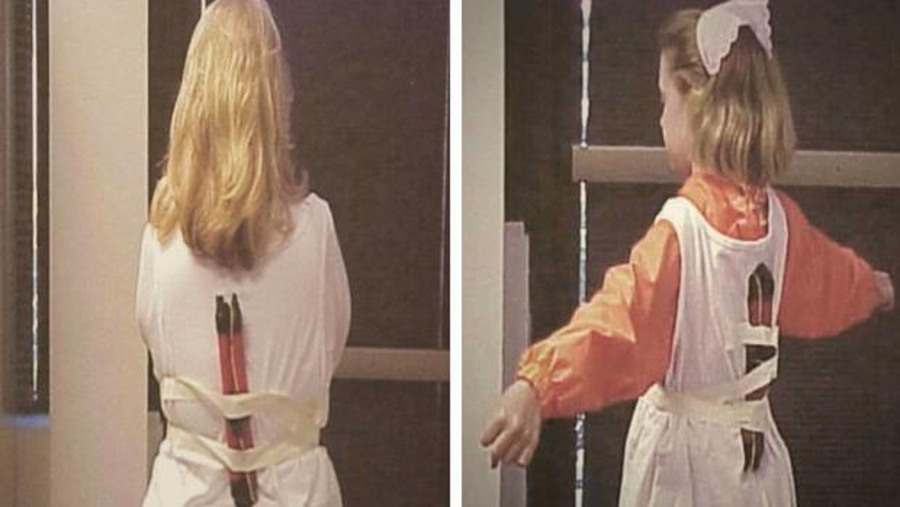 Therefore, one of the first things Breea said during this ordeal was, "Are you gonna kill my mommy? Are you gonna kill me?," driving Michelle to ensure no serious harm would come their way. The matriarch thus followed through with the assailants' every order before returning home, finding her daughter locked inside a closet (albeit safely), and immediately contacting the authorities. It's also imperative to note that their incredibly close bond is the reason most law enforcement officials did not entertain the false accusation of Michelle masterminding the heist for even a second.
Where is Breea Renee Now?
Even though Breea had to undergo 2½ years of cognitive and post-traumatic stress disorder (PTSD) therapy once the incident actually came to a close, she always appeared to be perfectly okay. It hence comes as no surprise she worked on her issues rather privately, just to gradually keep making progress and establish a good, independent life by the time she enrolled in a local high school. However, everything changed on December 8, 2011, after the 18-year-old cheerleader woke up feeling blue, only to be paralyzed on her left side, unable to speak/swallow, and blind by 6 pm.
Breea was subsequently rushed to the Scripps Encinitas hospital, where doctors first ruled out stroke, lupus, and Lyme disease before positively diagnosing her with tumefactive multiple sclerosis (MS). As if that's not enough, she lost her father to the epidemic of drugs as well as alcohol abuse later the same year and still somehow found a way to push forward in every sense of the term. Wheather it be religiously attending her physical therapy/rehabilitation sessions or pursuing her Bachelor's degree from the San Diego State University in California, she then actually did it all.
Coming to Breea's current whereabouts, despite her double major in psychology and child development, it seems like the San Diego native is kind of working in the corporate world these days. In fact, from what we can tell, the nearly 30-year-old holds the position of Executive Assistant at VERB Media Group, whose CEO/Lead Videographer is none other than her mother, Michelle Renne. Moreover, although she sometimes continues to struggle with complete movement on her life side, she remains a travel enthusiast, the USA World MS Day Ambassador, and an advocate for autoimmune diseases. Yet the most important update in her life has to be the fact she recently (January 2023) got engaged to her long-term boyfriend, Steven Gremillion, whom she'd met through Tinder in 2020.
Read More: Christopher Butler and Lisa Ramirez: Where Are Michelle Renee's Kidnappers Now?