When Paul Duncsak was murdered in his Ramsey, New Jersey, home on August 23, 2006, the police suspected his previous marriage might have had something to do with it. Eventually, the suspicion fell on Paul's ex-father-in-law, Ed Ates, who claimed to have driven to his sister, Brenda Ates' house in Sibley, Louisiana, about 24 hours before the victim was shot to death. 'Dateline: Too Fat to Kill?' chronicles the gruesome murder and follows the investigation that led straight to Paul Duncsak. Well, with Brenda testifying against her brother in court, let's delve into the details and find out where she is at present, shall we?
Who is Brenda Ates?
In 1999, pharmaceutical executive Paul Duncsak married Stacey Duncsak, a sales representative whom he met at a pharmaceutical conference. Although Paul and Stacey were quite happy initially and even shared two children together, the former had a weird relationship with his father-in-law. Reports state that Paul's father-in-law, Ed Ates, would often coerce him to invest in ventures that had next to hopes of becoming successful. Although Paul followed Ed's advice in the beginning, he soon realized that he was losing a lot of money. Hence, the pharmaceutical executive finally decided to take a stand against such investments.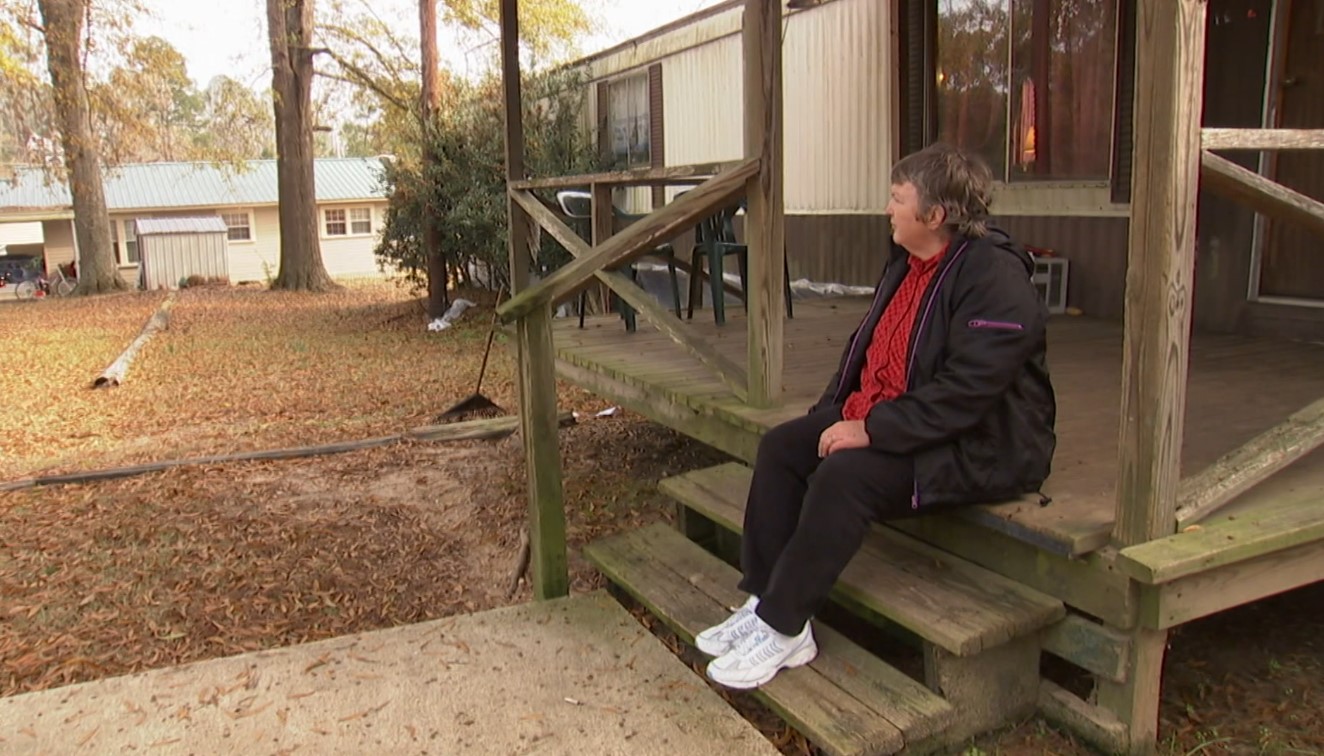 Unfortunately, the decision did not sit well with Ed, and pretty soon, Paul and Stacey's relationship began deteriorating. Thus, after staying together for four years, the couple chose to divorce in 2003 before getting involved in a severe custody battle over their children. At this time, Ed's sister, Brenda, was residing with her mother in Sibley, Louisiana, and she had no idea that her brother was planning on murdering Paul in cold blood. Hence, she was utterly shocked when news about Paul's brutal and sudden murder reached her ears. Interestingly, he was murdered on August 23, 2006, and Ed Ates reached Brenda's house about 24 hours after the incident.
However, Ed soon swore Brenda to secrecy and forced her to tell the police that he was already in Louisiana on August 23. Nevertheless, the investigation singled out Ed Ates as a person of interest after investigators learned that his cellphone location put him near Ramsey on the day of Paul's death. On top of it, the police discovered that Paul's former in-laws weren't fond of his new fiance and were determined to make him regret his choices. Such evidence, coupled with Ed's disdain for his former son-in-law, gave the police enough grounds for an arrest, and Stacey's father was eventually charged with Paul Duncsak's murder.
Where is Brenda Ates Today?
With Ed Ates in custody, the police charged Brenda with hindering prosecution in an effort to make her reveal the truth. That was when Brenda decided to testify against her brother in exchange for a plea deal that would let her get away without serving any prison time. Once on the witness stand, Brenda claimed Ed had forced her to lie about his whereabouts on August 23 and that he actually reached the Sibley, Louisiana, home about 24 hours after the gruesome homicide. This evidence proved extremely crucial in the trial, as the prosecution showed how Ed had enough time to commit murder before making a quick escape to Louisiana.
Hence, after careful consideration, Ed was convicted of first-degree murder and sentenced to 63 years to life in prison in 2009. Since the trial, Brenda has embraced privacy and prefers to keep her personal life under wraps. However, she appeared on the 'Dateline' episode, where she shared her thoughts and beliefs with viewers. Moreover, from the looks of it, she currently resides in Minden, Louisiana, and we wish her the best for the years to come.
Read More: Ed Ates Now: Is Paul Duncsak's Father-in-Law Dead or Alive?