We TV's 'Bridezillas' is a reality TV series that takes wedding fever to the next level. Given just how stressful weddings can be, it is not unknown that the brides behave in a manner that one might not generally find the calmest. As the stress of the impending nuptials keeps increasing, the behavior of some of these women can take a turn that is as entertaining as watching a trainwreck. The show first aired in 2004 and has had 13 seasons as of writing. Naturally, people are eager to know where some of the most prominent brides and grooms are at present, and we are here to answer the same!
Where Are Natalie Nunn and Jacob Payne Now?
Let's start with Natalie Nunn And Jacob Payne, one of the most well-known couples from the series. The two tied the knot in May 2012, and their marriage garnered much public attention. Since their marriage, Natalie has appeared in many reality TV shows like 'Bad Girls Club 10: Atlanta,' 'Celebrity Big Brother 22,' and 'Baddies.' On the other hand, Jacob seems to have left Arizona Rattlers, Indoor Football League (IFL).
Presently, Jacob seems to be interested in fitness and spending as much time with his family as possible. Meanwhile, Natalie is an executive producer for Zeus and serves as the CEO of Natalie Cosmetics and Journey "Hair" Payne. Both of them have also been serving as the owners of Paynes Fitness since 2013. The couple has a beautiful daughter named Symphony, who was born on April 26, 2017, and is much loved by her parents and friends.
Where Are Danni and Marlon Starr Now?
Former host of Radio One's 'The Fam in The Morning,' which airs on WKYS 93.9FM, Danni Starr's marriage to Marlon Starr started cracking shortly after they tied the knot. In order to save their marriage, the couple made an appearance in the very first season of We TV's 'Marriage Boot Camp.' The two already had a daughter before their second television appearance and welcomed a second baby girl after their attempt to keep their relationship intact.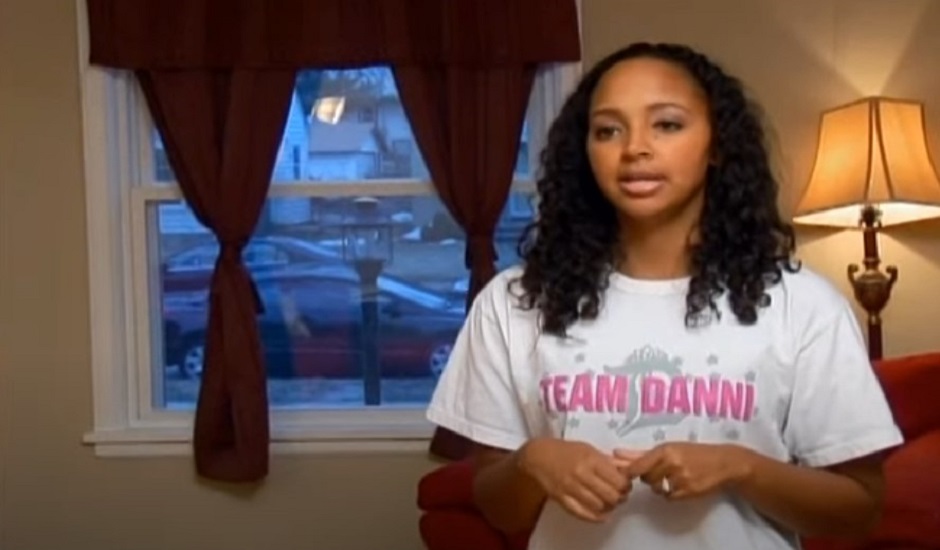 "We had another baby before I got a divorce, and I honestly wanted my marriage to work," Danni told Essence. "We had a handbook to succeed, and we're still messing up like this? We're not succeeding? I did Marriage Boot Camp because I really wanted it to work. Even though my marriage ended, it was 100 percent worth it." However, the marriage ended about a year after their appearance in 'Marriage Boot Camp.' On October 16, 2017, she released a book called 'Empathy and Eyebrows: A Survivalist's Stories on Reviving Your Spirit after Soul-Crushing Sh*tstorms' which allows the viewers an insight into the life of the reality TV star.
Where Are Kirsten and Seth Walker Now?
Like many of their fellow castmates, Kirsten and Seth Walker appeared in 'Marriage Boot Camp' in order to save their marriage. Prior to their second reality TV appearance, the couple had already welcomed three children to their family. One of their main goals behind their television participation was to apparently raise funds in order to help with the therapy of their then 2-year-old daughter Karsen Stella, who was diagnosed with developmental issues.
It seems like the couple has indeed separated though Kirsten seems to have a close bond with all three of her children. Presently, she has her own performing arts school called Progressive Arts Theater and Boutique Conservatory, where she also serves as an executive director and teacher. Her talents in the field of singing, dancing, and acting have helped her immensely with her work, and she is currently based in Dunedin, Florida.
Where Are Melissa and Chris Moore Now?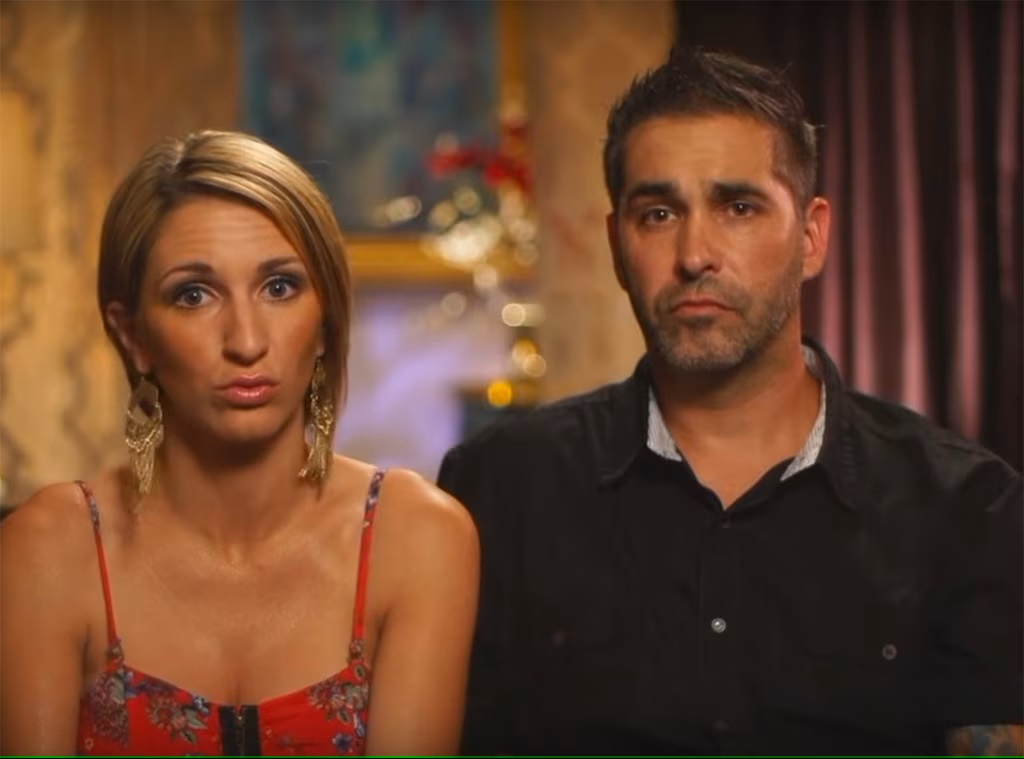 Hailing from Las Vegas, Nevada, Melissa and Chris Moore also appeared in the first season of 'Marriage Boot Camp' in order to resolve their marital issues. It seems like the couple is still together and even had a child together sometime before May 2020. The duo prefers to keep the detail of their personal lives private as they are not very open on social media. As of writing, Chris works as a contracted senior security engineer for Bank of the West, based in Omaha, Nebraska.
Where Are Porsha and Byron Martin Now?
After their marriage, Porsha and Byron Martin struggled to maintain their relationship, with the former believing that she was being cheated on. She accompanied her husband to appear in 'Marriage Boot Camp' season 1, but the issues did not completely go away. Frustrated by the direction that their marriage had taken, Porsha once again decided to take the help of reality TV and participated in 'Couples Court with the Cutlers' about six years after their wedding.
While there, Byron admitted that he had indeed cheated on his wife but was not entirely truthful about the circumstances. In the end, Porsha decided to separate from him. Presently, she enjoys being a mother of her four children and is the CEO of Mad Creations.
Where Are Remy and Rob Maaddi Now?
Reham "Remy" and Rob Maaddi were one of the five couples to be a part of 'Marriage Boot Camp' season 1. The couple did have their twin girls, Alexia Bella and Melina Livia, in August 2013, and the journey was documented in a special series called 'Remy and Rob.' The reality TV duo seems to have resolved their differences and is still married.
Both Remy and Rob enjoy spending time with their daughters as much as possible and are presently based in Tampa, Florida. As of writing, Remy works as a realtor and is affiliated with Weichert Realtors. Meanwhile, Rob is a celebrated author and can often be heard on a variety of TV shows. In fact, the couple has a radio show of their own called 'Faith on the Field.'
Where Are Blanca and Julian Lujan Now?
Season 2 of 'Marriage Boot Camp' saw the participation of Blanca and Julian Lujan, who were eager to resolve their differences following their marriage that was televised in 'Bridezilla.' The duo is still going strong and is happily married. Their daughter Lucy is certainly the apple of their eye and is often featured on the couple's collective Facebook page. Presently, Blanca works as an operations manager for L and L Electrical Solutions and is a proud entrepreneur.
Where Are Mai-Lee and Tomas Acea Now?
After their marriage, Mai-Lee and Tomas Acea also struggled to keep their marriage intact and appeared in the second installment of 'Marriage Boot Camp.' Since then, the two seem to have found their groove and are happily married to each other. The couple captured the headlines in September 2017 around the arrival of Hurricane Irma. Based in Hialeah, Florida, the reality TV couple would have been quite affected by the natural phenomenon.
Due to this, Tomas was quite concerned about how to store his vintage car. When he asked his wife if he could keep the vehicle in the living room, she agreed, not expecting that the man would dismantle the sliding doors to bring the car in. The story quickly gained traction on the internet and elicited many chuckles. As of writing, Mai-Lee is the owner of Mai's Treats and also works as an office administrator. She and her husband have two children, Emmalee and Tito, whom they adore with all of their hearts.
Where Are Gloria and Mark Darrington Now?
Gloria and Mark Darrington were one of the five couples to have appeared in season 2 of 'Marriage Boot Camp.' Since then, the two seem to be thriving in their professional lives. Gloria even started her own event planning brand called Gold Digger Events. as of writing, Mark is a part of REV Group Incorporated and holds the position of Program Manager of Talent Acquisition. He is seemingly based in West Palm Beach, Florida, though his current workplace is situated in Brookfield, Wisconsin. Together, he and Gloria have at least five children.
Where Are Sofia and Shaun Sulligan Now?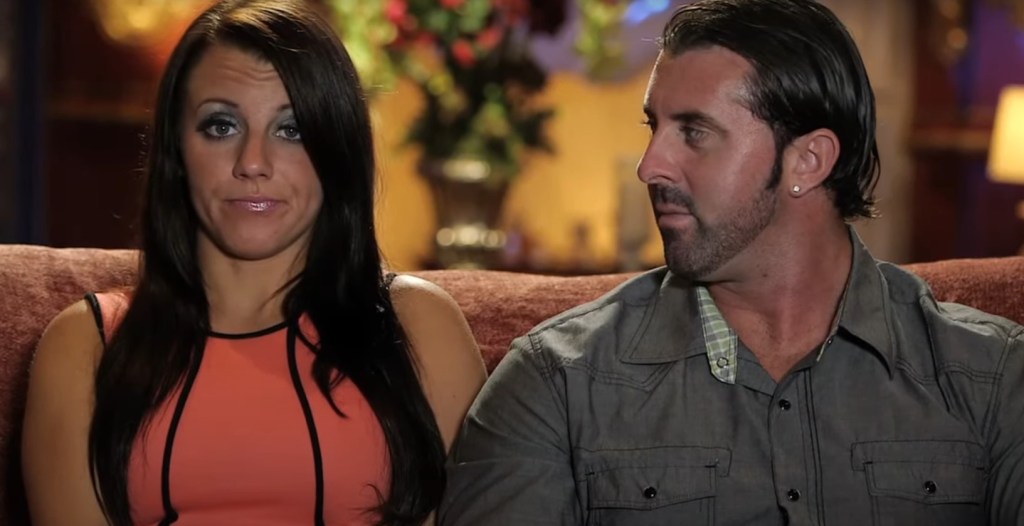 Another 'Bridezillas' couple who sought help through 'Marriage Boot Camp' was Sofia and Shaun Sulligan. One of the biggest reasons behind the pair's troubled marriage was apparently that Shaun had once shot two videos for an adult website called Straight Guys for Gay Eyes. Shot in 2009, neither videos show Shaun being intimate with another woman. However, this particular aspect of his life was apparently not meant for public knowledge, and the husband and wife expressed their displeasure that 'Marriage Boot Camp' allegedly leaked this story.
Where Are Tasha Daniel and Jeff Webster Now?
Moving on, we have Latashijuna "Tasha" Daniel and Jeff Webster, another couple that ended up taking part in 'Marriage Boot Camp' season 2. The duo's marriage did start off shaky, as seen in 'Bridezillas' as Tasha dyed her fiancé's hair red in order to increase his "attractiveness" to her. She was also unsure about Jeff's age and had some troubles with her mother prior to her wedding.
Where is Athena Demos Now?
Athena Demos got married in 2007, but the relationship ended in 2010, and the couple divorced in 2011. According to the reality TV bride, the separation came after she miscarried for the fourth time within 2 years and her husband's infidelity. Since then, Athena seems to have found some sort of inner peace about the ordeal and has apparently forgiven her former partner for his actions and has given much thought to her own behavior as well.
As of writing, Athena works a photographer and a fine art model. Her interest in traveling seems to be increasing by the day, and she can often be seen posing in some of the most beautiful locations across the world. A firm follower of the Burning Man Experience, Athena is also a producer at BRCvr. She also has an Instagram following of about 15 thousand admirers, and the photographer has a series on the platform called 'The Collective Breath.'
Where is Adrianne Chalepah Now?
A woman of many talents, Adrianne Chalepah is known for her acting, writing, and comedic skills. The artist had a daughter named Yamni sometime before April 2014 and seems to adore her very much. As a First Nations citizen, Adrianne's success has helped her become an icon for people within her community who cannot help but admire her work. She was recently seen in shows like 'Reservation Dogs' and 'Rutherford Falls.' Additionally, one can catch the reality TV star in various comedy shows across Canada. She also got a master's degree in screenwriting in May 2022.
Where is Gail Momplaisir Now?
As it turns out, 'Bridezillas' is far from the only television appearance of Gail "Yovanna" Logan-Momplaisir. The reality TV star has been part of Bravo's 'The Real Housewives of Atlanta' and also appeared in TLC's 'Say Yes to the Dress.' Presently, she is still happily married to Rick Momplaisir and has an online store/boutique called Momplaisir by Yovanna, through which she sells a variety of merchandise.
Where is Ruby Robledo Now?
Ruby Robledo, now Ruby Robledo-Rodriguez, is an active actor and social activist. as of writing, she is affiliated with We are the Change, an organization that collects funds in order to help with various issues across the world. The Texas native has appeared in various projects like 'Advice from Someone Else's Dad' and 'Caso Cerrado,' the latter of which saw her showcasing her ability to speak Spanish. Ruby is also known for partaking in various photoshoots and film projects.
Where is Stacy Gray Now?
Since her marriage to Russell Gray, Stacy gray seems to be thriving in her personal and professional life. Presently, she serves as the CEO of SGray Unlimited and is an accomplished makeup artist. She has also served as the hairstylist for celebrities, and her clients include Beyonce, Alicia Keys, Jay Z, etc. As one of the leading professionals within her industry, Stacy takes pride in her work and is always happy to thank her team for their love and support.
Where is Jessica Ward Now?
As an event planner, Jessica Ward was eager to see her wedding stand up to her standards. The grand ceremony was an homage to her late mother, and the bride incorporated white into the wedding as it was her mother's favorite color. As of writing, Jessica is seemingly still married to her husband and seems content in her life. To everyone who watched her wedding on television, she hopes that the ceremony will allow them to understand that they too can keep their deceased loved ones close to heart on such a momentous day.
Read More: Is Bridezillas Real or Fake?