WeTV's 'Love During Lockup' is an interesting reality show that revolves around regular people who have fallen in love with prison inmates. Being in a relationship with someone still behind bars is additionally challenging as there is a lack of intimacy and togetherness. Moreover, the couple has to remain separated for days on end, which leads to feelings of insecurity, jealousy, and neediness.
On top of it, the constant isolation also develops numerous trust issues, which in turn threatens to end the relationship. Likewise, season 5 introduces us to Brittney and Andy, who seem quite eager to take their relationship forward. However, with both of them being new to reality TV, the interest surrounding their lives is at an all-time high, and we decided to jump in and find out everything there is about the couple.
Brittney and Andy's Age and Background
While Rome, Georgia, resident Andy appears to be in his mid-40s at the time of filming, Brittney appears to be significantly younger than him. However, the age difference was never a factor in their relationship as Andy fell in love the moment he saw Brittney on a pen pal website. We are sorry to report that Andy hasn't had a good experience with love in the past, as he went through two extremely tough divorces. As a matter of fact, the proud father was completely devastated after his second divorce and had no idea how to continue with his life.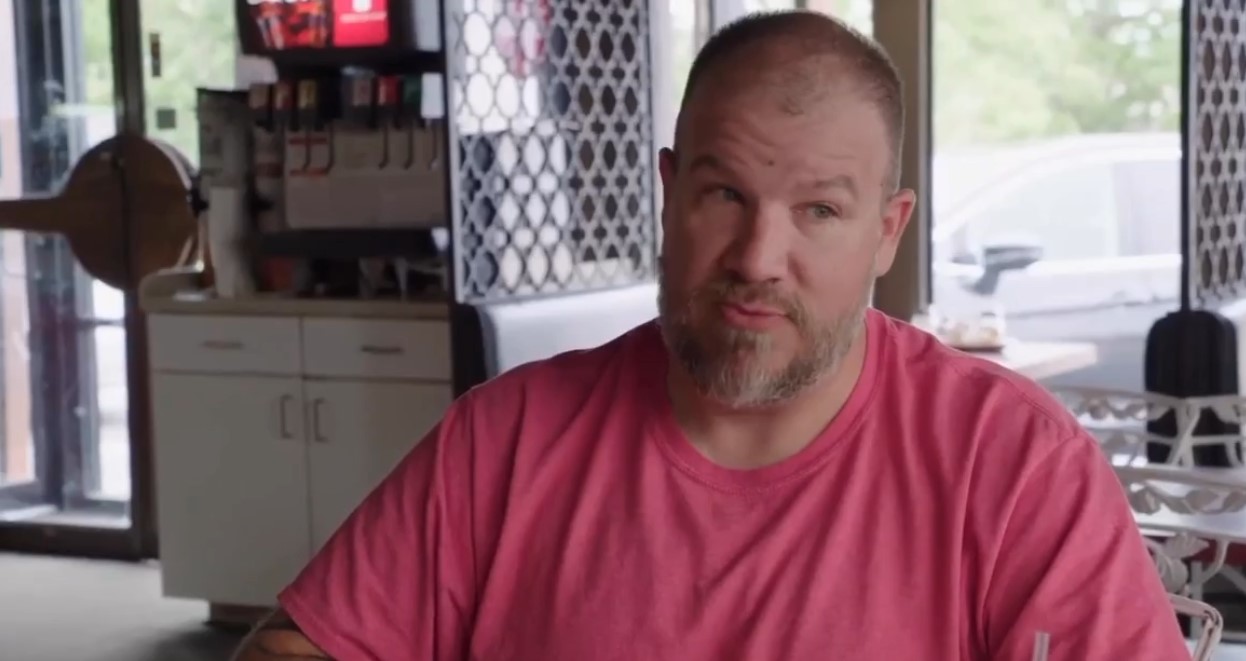 Even though Andy, a former policeman, tried his best to date again, the nuances of modern dating left him confused and lonely. That is when he chanced upon a website where one can write to pen pals before coming across Brittney's profile. Interestingly, Brittney's profile clearly mentioned that she was still behind bars, but that did not stop the former policeman from writing to her. Naturally, their conversation soon led to the start of a great friendship before Andy realized she was the one he wanted to spend his life with. He didn't even pause to consider how a relationship between a former policeman and a convict might look like since he considered Brittney to be his dream girl.
Brittney and Andy's Profession
Unfortunately, Brittney hasn't revealed much about her professional life, but she seems eager to resume her life after getting out of prison. She even talked about landing a job to support her loved ones and was aware that starting a family with Andy would compel her to work since the Rome, Georgia, resident had retired. Still, that did not scare her away from commitment, and Andy claimed he was lucky to get someone so supportive.
On the other hand, Andy previously worked as a police officer, although he had already retired by the time the show started filming. Thus, even though he currently seems to reside at home, we can safely assume he still gets a retirement bonus from the police force.
Are Brittney and Andy Still Together?
Brittney and Andy seemed really committed to making their relationship work, even though they had to overcome quite a few obstacles together. Interestingly, during the initial days, Andy judged himself for falling in love with a convict. However, once he got to know Brittney, he realized she wasn't much different from everybody else, and all the things they had in common made them fall deeper in love.
However, the entire relationship hasn't been perfect, as both Brittney and Andy's families have questioned the relationship. In fact, the show even portrayed how Andy's children were completely against Brittney, forcing their father to choose between family and love. However, with Andy determined to live the rest of his life with his dream girl, we believe that he and Brittney are still together.
Read More: LaTisha and Keith From Love During Lockup: Everything We Know