Netflix's 'The Law of the Jungle' brings together twelve people from different walks of life before putting them in the wilderness with limited resources. Initially, the contestants are divided into two groups of six and are required to participate in challenges against each other for points. On top of that, the show holds occasional purges, and the loser is eliminated from the competition. Besides, each contestant is also offered an opportunity to sabotage their team's progress for monetary rewards.
Fans were pretty excited when 'The Law of the Jungle' season 1 introduced Bruce Santillan as one of the contestants. Known to be a part of the musical group Wapayasos y Horripicosos, Bruce believed his physicality would give him an advantage over others. Well, let's delve into his journey and find out where he is at present, shall we?
Bruce's The Law of the Jungle Journey
Bruce was pretty confident about surviving in the wilderness right from the beginning and even seemed to take on a leadership role. Although he claimed he had never been in such a situation previously, he knew that working with his team would increase their chances of success. Initially, Bruce was grouped into the Orange team, and he appeared to build amicable relationships with most of his teammates. Moreover, he proved his worth in the first challenge itself, as he gave it all to push his team forward.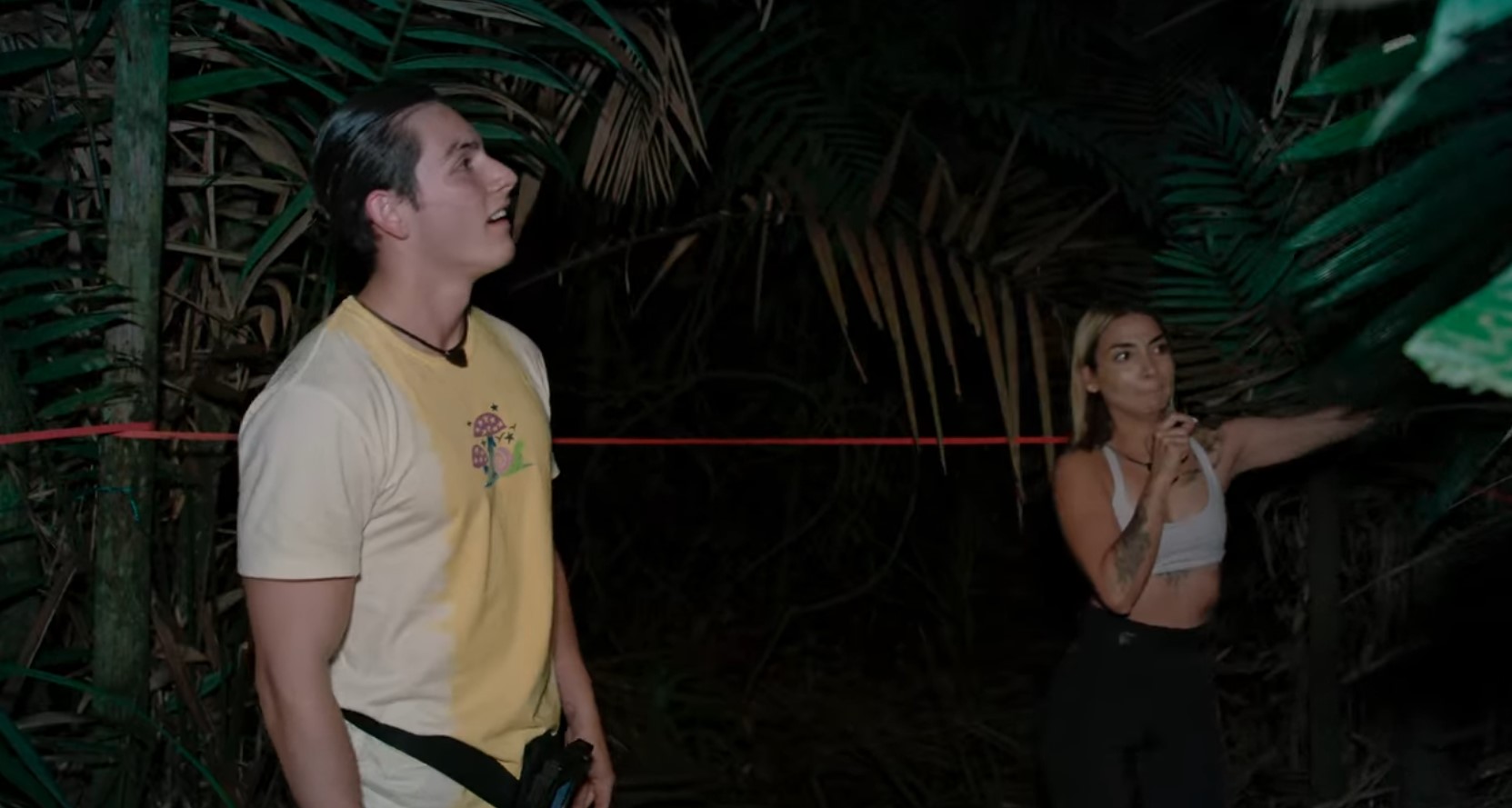 Throughout the competition, Bruce tried to rely solely on his physicality to breeze through challenges. However, he met his match when it came to puzzles and revealed that he worried about his seemingly inadequate mental skills. Still, that ceased to matter once he began working with his team, and together they were able to strike a balance that benefited everyone. Moreover, the show occasionally presented opportunities where contestants could sabotage their group's progress in exchange for additional monetary rewards.
Naturally, the people who could not resist the temptation of a confirmed reward accepted such offers and turned against their groups at the worst possible moment. Such behavior irked Bruce as he believed teamwork was the only thing to get them through the competition. In fact, he and four other finalists voted not to compete against each other, and they completed the final task as a group, making them all winners. As a result, the total prize money was divided among the five, and Bruce went home with 297,000 pesos.
Where Is Bruce Santillan Now?
Once filming wrapped, Bruce Santillan returned to his home in Guadalajara, Baja California, Mexico, and resumed his daily lifestyle. While he earned massive popularity as a member of the pop-group Wapayasos y Horripicosos, readers will be surprised to learn that Bruce is professionally trained in Tae kwon do and has made quite a name for himself in the modeling industry. Besides, he is also into fitness as well as freerunning, and his popularity helped him gain a massive fan following on social media platforms, especially Instagram and Tiktok. Hence, Bruce is also pretty active as a social media influencer and posts regular updates for his followers. It is genuinely remarkable to witness Bruce's success, and we wish him the best for the years to come.
Read More: Adrian Andres: Where is The Law of the Jungle Winner Now?