Netflix's 'When Missing Turns to Murder' is a British true crime series in which each episode focuses on a particular missing person case where the truth comes out to be more dangerous than one might have initially thought. Learning that the person whose whereabouts were a cause of concern was actually killed by someone is always a jarring experience, and that is what the show focuses on. For example, the fourth episode of season 2 focuses on the murder of Carol Taggart, who was reported missing by her son Ross Taggart, but the latter's involvement in his own mother's disappearance was a shock to many. If you are curious about where Ross is these days, we have your back!
How Did Carol Taggart Die?
In December 2014, Ross Taggart filed a missing person report for his mother, Carol Taggart, stating that she had driven off in her vehicle and had not been seen since. He also informed his sister Lorraine Taggart-Bristow about the same, who was highly shocked about the whole situation and could not comprehend why her mother would do so. Though she had been diagnosed with depression in the past, something that Ross mentioned while filing the report, the behavior did seem to match up to Carol's personality.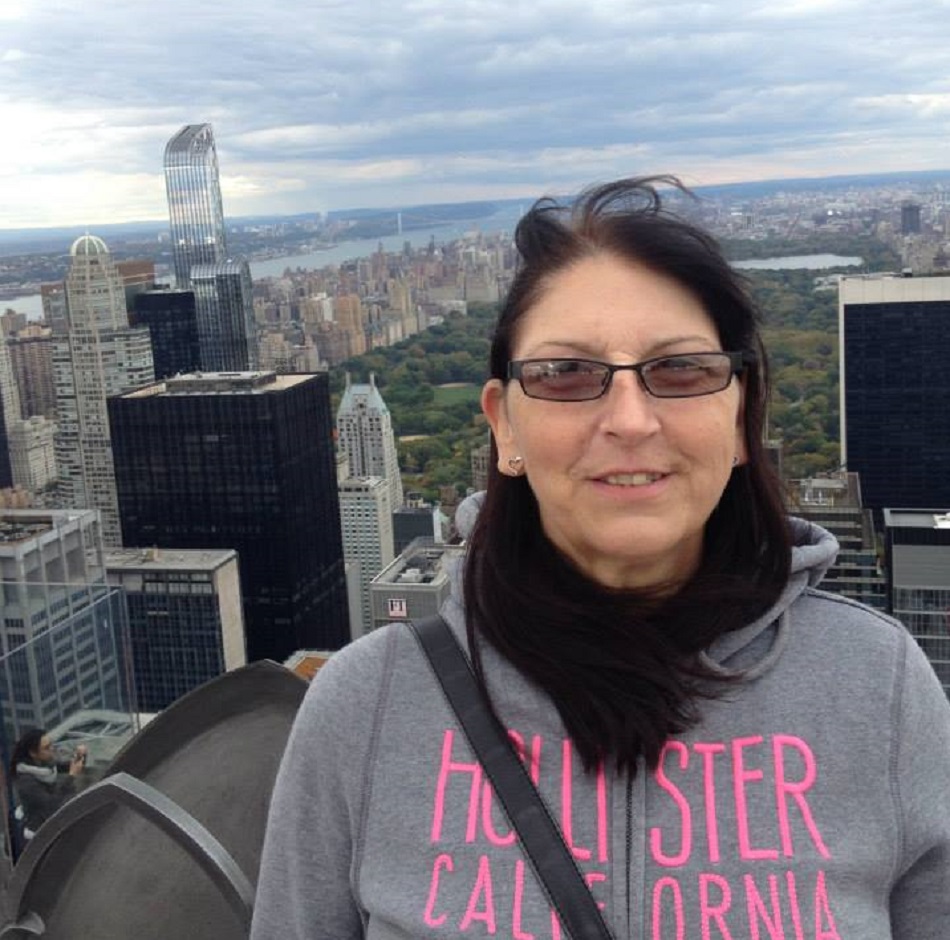 Not long afterward, Carol's car was found nearby, and her purse was in the trunk, which also struck the closed ones as strange, given that it was not something they could see Carol doing herself. Soon, it was revealed that Ross had not actually made the missing person report on hsi violation but had been forced to do so by a family friend who had come to check on Carol. Apparently, Ross had told the friend that he and his mother had fought, and he believed that she might be spending Christmas in the holiday home on a caravan site in Pettycur Bay, Fife, Scotland.
However, when the family friend visited the property and could not find Carol, she pressured Ross to call the authorities. Not long afterward, it was found that the location where the car had been discovered was actually in front of a woman that Ross was talking to online. The same woman shared that Ross had actually come to her home in his mother's car after the date that Carol had seemingly driven off in the exact vehicle and went missing.
All of this was enough evidence for the authorities to search the Taggart family home, where a big bloodstain was discovered on the underside of the carpet. The caravan site was also searched, and Carol's body was found in an alcove in one of the caravans. The body was wrapped in a bedsheet with matching pillowcases in the Taggart household, along with the twine used to wrap everything up.
Who Killed Carol Taggart?
Born to Carol Taggart, Ross was her eldest child and only son who seemingly could no wrong in her eyes. Ross's sister, Lorraine Taggart-Bristow, talked about the same, stating, "I honestly don't know why she was so protective of Ross. It was a strange relationship. She would listen to everything he said. I felt like the third wheel. I don't get why he was the blue-eyed boy." In fact, according to Lorraine, in any form of conflict, it was always Ross whom Carol sided with, no matter the situation.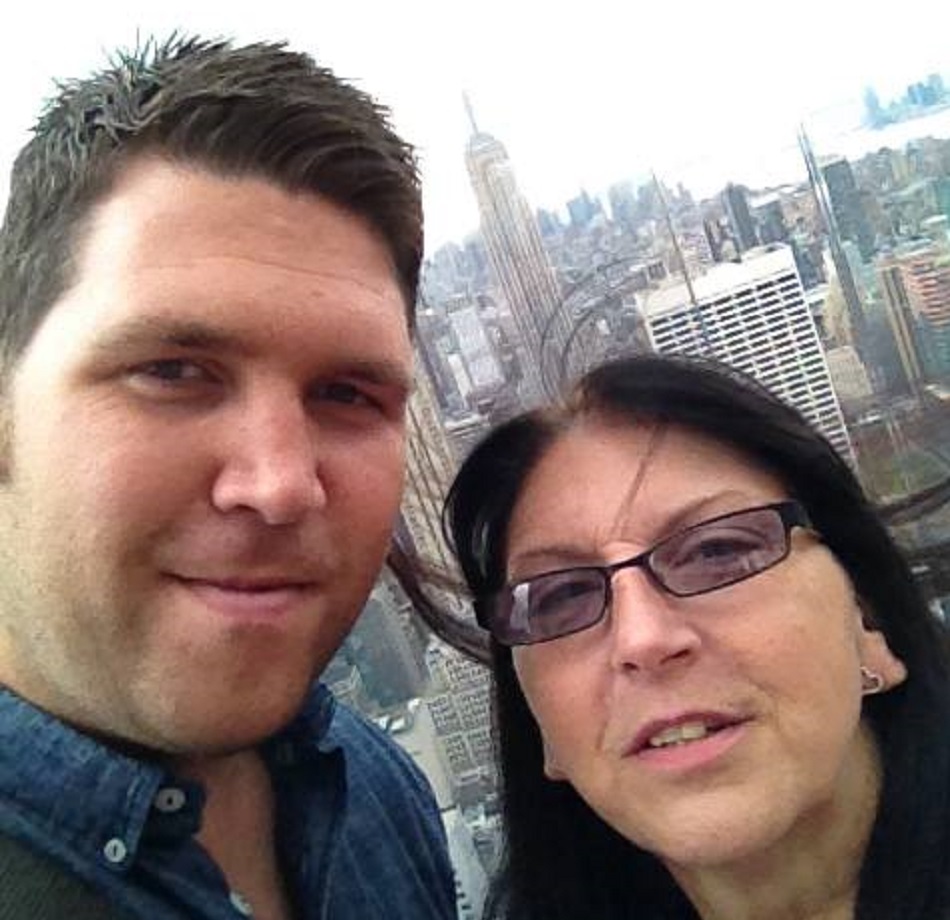 Talking about her past, Lorraine detailed how Ross had once physically assaulted her, but Carol only stood by and did not help her own daughter. Over the years, Ross had difficulty retaining any job and seemed comfortable living with his mother and making use of her money. This certainly did not sit well with Lorraine, who slowly and steadily drifted apart from her family. The character assessment that had been given to Ross by the immediate family members indicated that he might indeed be capable of violent behavior.
From the recovered evidence, it was concluded that Ross had physically struck his mother while they were arguing in their home, which led to her injury and caused the bloodstain that was discovered. Presuming that his mother had passed away, Ross had apparently driven her off to the caravan site, and the evidence suggests that she was dragged, given the bloody marks. While at the caravan site, Ross allegedly realized that Carol was still alive and strangled her, which was discovered as the cause of her death.
Where is Ross Taggart Now?
Given the overwhelming evidence that pointed toward Ross being the killer of his own mother, Carol Taggart, the authorities arrested him and accused him of murder. The surety with which he was seemingly looking into pawning off his mother's jewelry and his usage of Carol's credit cards also indicated that Ross knew that his mother might not be coming back. Throughout the trial, Ross remained firm about his innocence though the proof against him certainly did not paint him in an innocent light, and he was declared guilty.
While Ross was sentenced to 18 years to life in prison, things were not all that simple for Carol's family. Likely due to her obvious affection for her son, Carol had made him the executor of her will. While Scottish law does not allow a person responsible for someone's passing to be able to benefit from their will, it does not exclude them from retaining their position as the executor of the same. This meant that Ross was able to control who could access Carol's home and belongings.
In fact, Lorraine was given quite a small timeframe in January 2019 to collect keepsakes from her mother's home before it was sold, all the while remaining under the observation of Ross' lawyers. The property was sold in August 2020 for £297,200. Given the seemingly unfair situation, Lorraine has been advocating to change the law not to allow convicted murderers to be able to retain the position of executor. While the movement has gained much support, the law has not yet been changed, and Ross still holds his rights as an executor of Carol's will despite having been convicted of her murder.
Read More: Joanna Simpson Murder: Where is Robert Brown Now?