VH1's 'Black Ink Crew' is an interesting reality show that takes us behind the scenes of a massively successful eponymous tattoo empire in Harlem, New York City. As cameras follow the staff around in their everyday lives, we get to witness them deal with their personal and professional commitments while simultaneously serving demanding customers. On top of it, the salon is known for its haircuts and has attracted numerous celebrities to date.
According to reports, Ceaser Emanuel is the one responsible for establishing Black Ink and growing it as a brand throughout New York. However, with recent reports mentioning a possible fallout with VH1, fans are now eager to know more about Ceaser's present whereabouts. Well, let's have a look, shall we?
Who Is Ceaser Emanuel?
Sources mention that Ceaser had a challenging childhood, as he lost his father to AIDS at quite a young age. Hence, he was brought up by his mother, who married a second time and was forced to open a salon despite knowing very little about haircuts and cosmetics. Still, Ceaser witnessed his mother toiling away in the salon and realized that he needed to make a name for himself if he wanted to retire her and make her proud. Hence, after high school, the former reality star decided to follow his passion and began pursuing a course in graphic arts at Katharine Gibbs College.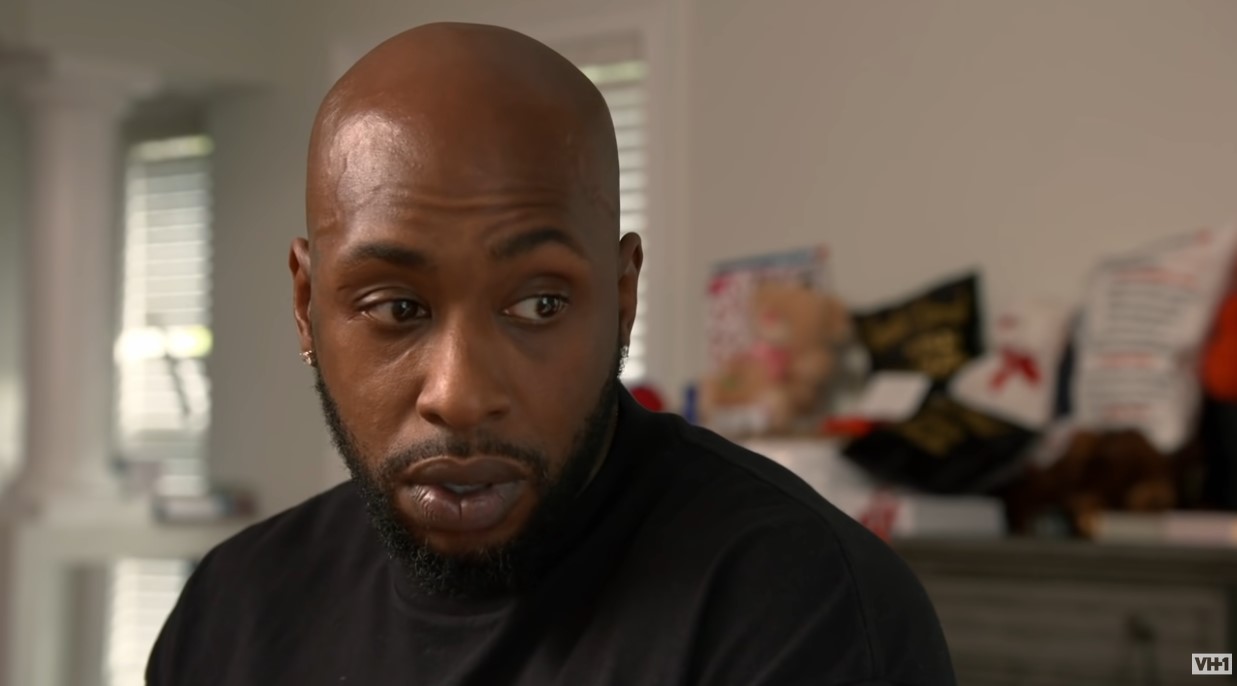 Unfortunately, the path wasn't easy for Ceaser, and sources talked about how others managed to sway him and make him take up the life of a street hustler. However, once the former reality star became a father, he knew he had to set a proper and just example for his child. Hence, he immediately quit his life on the street and went on to earn a bachelor's degree in visual communication, along with a minor in graphic design, before starting work as a graphic designer and art director.
Although the monotonous work of a graphic designer and art director made Ceaser fall out of love with art, his passion was reignited when he realized how lucrative the tattoo business was. Besides, Ceaser even remembered how he often designed tattoos for his friends on a piece of paper since he lacked the skill to recreate the designs on skin. Hence, the former reality star was quite confident about his ability to develop a tattoo business, and he did relevant research before going through the proper channels in order to establish Black Ink Tattoo Studio in Harlem, New York City. Moreover, in January of 2013, Ceaser became a part of VH1 when the network streamed 'Black Ink Crew' for the first time.
Where Is Ceaser Emanuel Now?
At present, Ceaser is the owner of the Black Ink brand and operates numerous tattoo studios in and around New York City. While reports mention that Ceaser co-owns the brand along with several others, including Dutchess Lattimore and Alex Estevez, the Black Ink line of stores is considered to be some of the best in the business. In fact, Black Ink Tattoo Studio's success can be primarily attributed to Ceaser's hard work, and the former reality star is known to get into public altercations with competing tattoo artists if only to earn some street credit. Still, we are sorry to report that a tragic incident in June 2022 led to VH1 severing all ties with Ceaser Emanuel.
On June 22, 2022, a video began doing the rounds on social media, which allegedly shows Ceaser Emanuel beating a dog mercilessly with a steel chair. A man who looks very much like Ceaser can also be seen kicking and banging on the dog's cage after the harsh initial treatment. Naturally, fans of 'Black Ink Crew' immediately accused the former television personality of animal abuse, and VH1 took no time before firing him from the show. Yet, when questioned, Ceaser's lawyers have mentioned that the video is pretty old and the tattoo artist is not in danger of legal persecution.
On top of it, Ceaser also explained his actions in an interview, where he claimed he was breaking up a fight between his pets when one of the dogs began attacking him instead. Although Ceaser getting fired from VH1 meant that he was unable to appear on future episodes of 'Black Ink Crew,' the tattoo artist hinted at several other ventures and insisted that viewers would be able to see him on their TV screens again.
Furthermore, he is committed to expanding his tattoo empire, as his latest shop opened in Milwaukee, Wisconsin, in October 2021. Besides, readers will be glad to know that Ceaser is quite active on social media, and it seems like the former reality star has taken to hosting events as a side gig. Hence, with Ceaser Emanuel now enjoying a successful life, we wish him the best for the years to come.
Read More: Where is Black Ink Crew New York Filmed?