With Netflix's 'Big Vape: The Rise and Fall of Juul' exploring how an e-cigarette manufacturer became a unicorn firm in mere years before suddenly going up in flames, we get a docuseries unlike any other. After all, it carefully incorporates every aspect of its journey to really stress the way it unwitting paved a path to affect public health in more ways than one — it helped smokers but also hooked teenagers. Amongst those in the latter category was actually Chance Ammirata — so now, if you simply wish to learn more about him as well as his current standing, we've got the necessary details for you.
Who is Chance Ammirata?
Since Chance is admittedly a proud Miami, Florida native through and through, his life experiences have almost always been on another level/"crazy" because he "got introduced to things" at an early age. It thus comes as no surprise this included Juul, but the truth is he initially came across it through a close friend in late 2017 or early 2018 while still attending Miami Beach Senior High School as a junior. She was the one who'd suggested he should give it a go too, just for him to soon jump on the bandwagon as it was discrete, easy to use, plus rechargeable — he said, "We can hit this whenever we want."
In fact, Chance conceded in the original production he'd even managed to convince his mom that a Juul or its flavored pods were nothing of serious concern when she first saw them in his possession. He'd actually panic-lied to her, claiming the cartilages were lights from his car he'd replaced since they'd gotten messed up, only for her to believe him without question before walking out the room. "But after about two months, everyone got addicted," the then-teen added. "It wasn't a trend anymore; it was like, 'This is what we do.' When I started Juul-ing, I didn't really understand there was nicotine… I didn't understand how it worked until I was wrapped up in it."
Chance continued, "I was spending so much money on [Juuls]. I was like, 'I really don't want to do it anymore.' I'd get moments where I threw it away and was like, 'I hate you. I don't want this to be in my life anymore.' But then the next day, I'm going to the smoke shop, buying another one." Technically, no one under 18 was allowed to purchase a Juul, yet since the guy at his local store — right in front of school — didn't ever ask for IDs, anyone could walk in, grab a device, and buy it. "I didn't think you'd get so addicted so quickly," he naively stated. "…I went through a pod every two days, which wasn't a lot considering some friends went through one a day."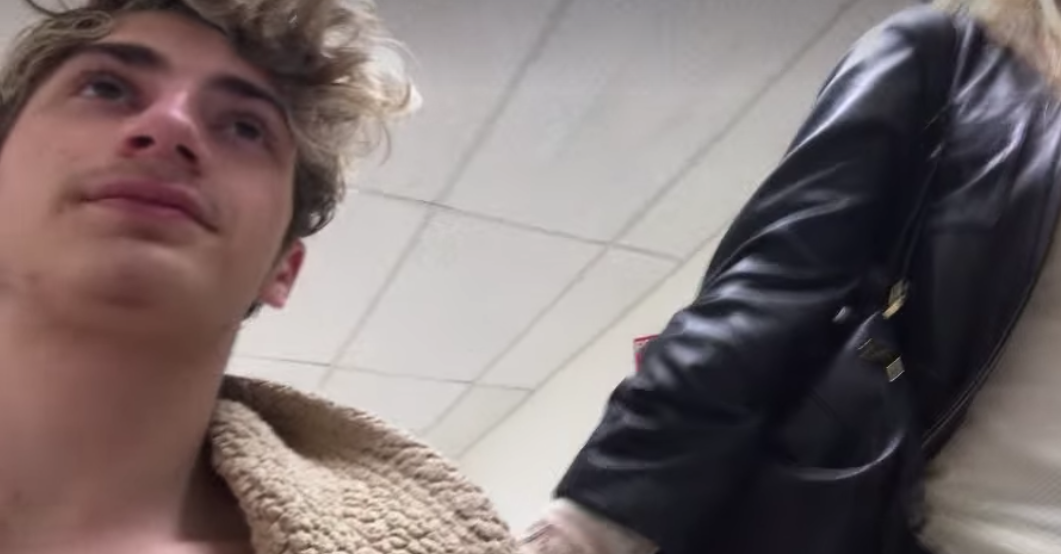 However, everything changed for Chance in the summer of 2019, when he suddenly began feeling a sharp pain in his chest as if a needle was poking him and learned the cause was a collapsed lung. According to reports, the 18-year-old's inflamed right lung was crumbling in on itself owing to a massive hole, which the expert doctors had to operate upon almost immediately to ensure his survival. By this point, the teen had come to believe his Juul-ing was behind this entire crisis, driving him to share his story through social media in the hopes he could get others to quit before it was too late.
Where is Chance Ammirata Now?
It later came to light that Vitamin E acetate in the form of counterfeit THC (a cannabinoid) pods were to blame for such lung issues, yet Chance's stance against Juul didn't really waver since it was undeniably addicting. His online Lung Love campaign to battle against tobacco as well as nicotine use hence started gaining traction too, and today, this Miami Beach resident continues to serve as the Owner/Founder of Lung Love Foundation. Moreover, despite being a mere youngster, this 22-year-old Florida International University graduate also proudly holds the title of Managing Director of Healthcare Heroes at Healthcare Heroes Campaign at the moment.
Read More: Ksenia Benes: Where is the Juul Vaper Now?