When Brad McGarry was found dead in the basement of his Bellaire, Ohio, home on May 7, 2017, it honestly shocked not just his loved ones and community but also the entire nation to its core. After all, as carefully explored in NBC's 'Dateline: Dangerous Secret,' his so-called best friend as well as secret lover David Kinney was the one to have pulled the trigger twice right at his head. Yet for now, if you simply wish to learn more about the innocent, unwitting woman to have found herself stuck in the middle of this mess — the latter's wife, Cheri — we've got the details for you.
Who is Cheri Kinney?
It was on October 1, 2007, when David came across Cheri for the first time (on his 21st birthday), only to quickly fall head over heels in love — he was actually sure he truly loved her within a day. "It was really quick," his mother Cathy Cline once candidly said. "They got together at the birthday party, and I would say, within 24 hours, he called me and told me he met a woman he really loved." The truth is that while the former had just been in one other serious relationship, the latter had already gone through it all and was a proud single mother, yet neither minded the other's situation.
In fact, according to their mutual friend Michelle Moodie, David really liked the idea of coming into this with Cheri having children because when they tied the knot, they did so as a whole family. Cathy then added, "The moment I met Cheri and the kids, I knew. I just knew that there was something special… He found his forever, and she found her happily ever after… it was meant to be." But alas, everything changed on May 7, 2017, as the married couple arrived at their friend Brad's home alongside their young daughter to drop off a weed whacker, only to note his door was ajar.
Cheri and David thus carefully stepped into the residence to check on Brad, yet it was too late – they found him lying in a pool of blood in the basement, following which she frantically dialed 911. "He is on the floor, there's blood everywhere," she practically screamed to the dispatcher. "Oh my God, he has a gunshot wound to the back of his head. I'm going to throw up… My friend is dead!" She then listened to the official and anxiously waited outside with her husband for deputies to arrive, unaware they'd soon find him – not any ex – to be responsible because of a secret affair.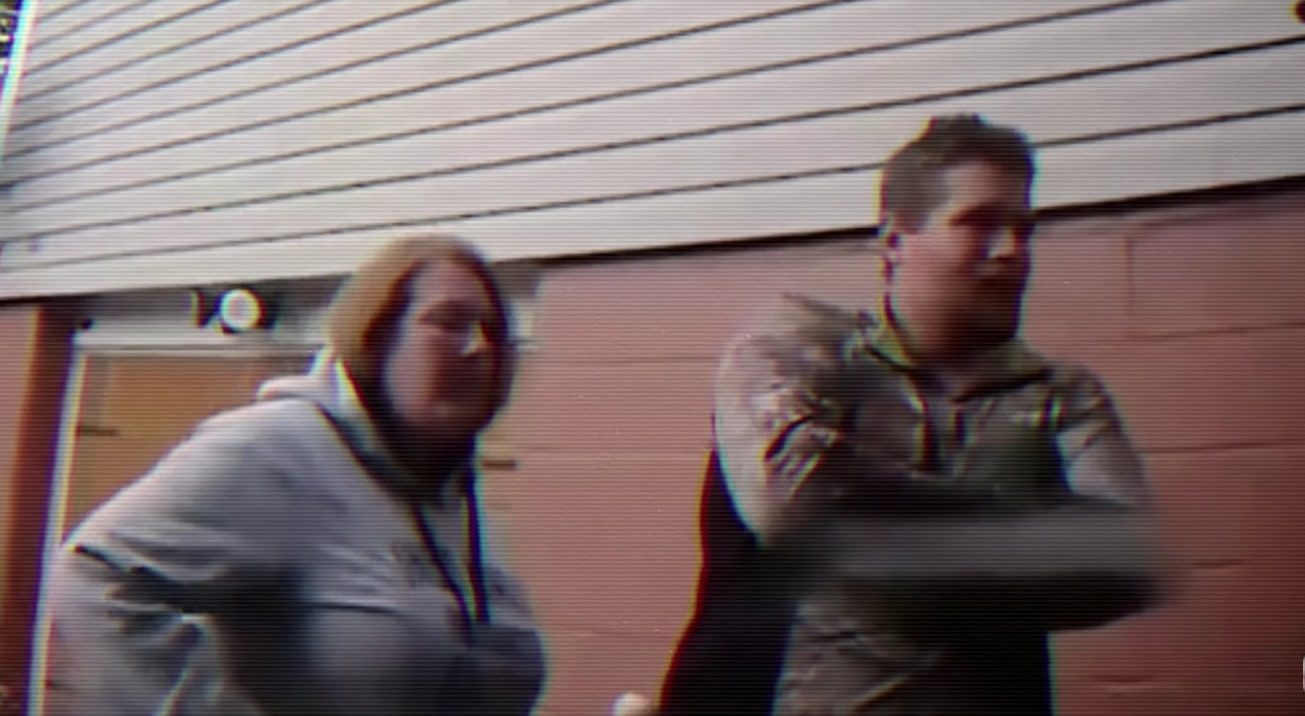 "Cheri, there's a lot I wish I could have done that I just can't take back now," David said while admitting the affair as well as the brutal homicide to his wife following his confession to officials. "I went to Brad's house to meet up with him. I went to his house and I told him, I said, 'Listen, from here on out, it's just friends, you and me, it can't be anything more.' He flipped out on me. He slapped me around a little bit after I told him this was it." He then repeatedly asserted he fired the gun as he felt threatened, to which she could only reply through sobs, "Are you f**king kidding me? I can't even look at you right now," making it clear she had no hand in the matter.
Where is Cheri Kinney Now?
Even though this confrontation between Cheri and David before the latter was led to jail made it appear as if their marriage was over for good, she actually testified in his support during court proceedings. As per reports, she vouched for his character by candidly revealing he'd been a father to her three older children for the past decade despite not having any biological responsibility towards them, indicating he was kind and honorable.
Yet, it didn't pan out as David was still convicted of aggravated murder wit h a firearm specification on February 6, 2018, for which he was sentenced to life in prison without parole on February 24. And since then, it appears as if Cheri has preferred to keep her distance from the limelight while still residing in Bellaire, Ohio — she likely just wants to raise her children away from prying eyes as well as negative comments, which is completely understandable.
Read More: Valena Shepherd Murder: Where is Lee Williams Now?