Chloe Grace Moretz. One thing that you have to give her is the fact that hers is the most divine name in the industry. When you look at her body of work and her age, you'll deem it redundant data. It's that good. The diminutive actress began her career at a tender age of seven, when we are still putting together words and learning where not to poop. Since then, she has amassed over 50 films and TV shows, which is in itself a staggering piece of information. In spite being in the nascent stages of her career, and being a novice in the trade of acting, Moretz has shown a tremendous appetite to work, and learn to produce quality work.
Her strong-willed and determined display has been commended and lauded by critics and audiences alike, with many praising her honesty and inherent innocence. We decided to conjure up a list of her best movies. So here is the list of top 10 Chloe Grace Moretz movies. Happy reading!
10. Dark Shadows (2012)
This haunting portrayal of a rebellious teenage-werewolf was a standalone movie in the year. And I can assuredly say, that it sufficed. Tim Burton yet again picked a glorious cast and a crazy and far-fetched dream and produced another dreamy film that casts a magical spell on you. A burning revenge drama, where a witch burns alive a young "prince" out of unrequited love, the film is aesthetically cohesive and visually stunning. Angelique is the witch in the reference, and Barnabas the boy. Moretz held her own among the galaxy of stars, and stood out in scenes with Helena Carter, almost upstaging her. Her determined glare and sever tongue aligned with the requirements of her role. She sure gave me the creeps.
9. The Equalizer (2014)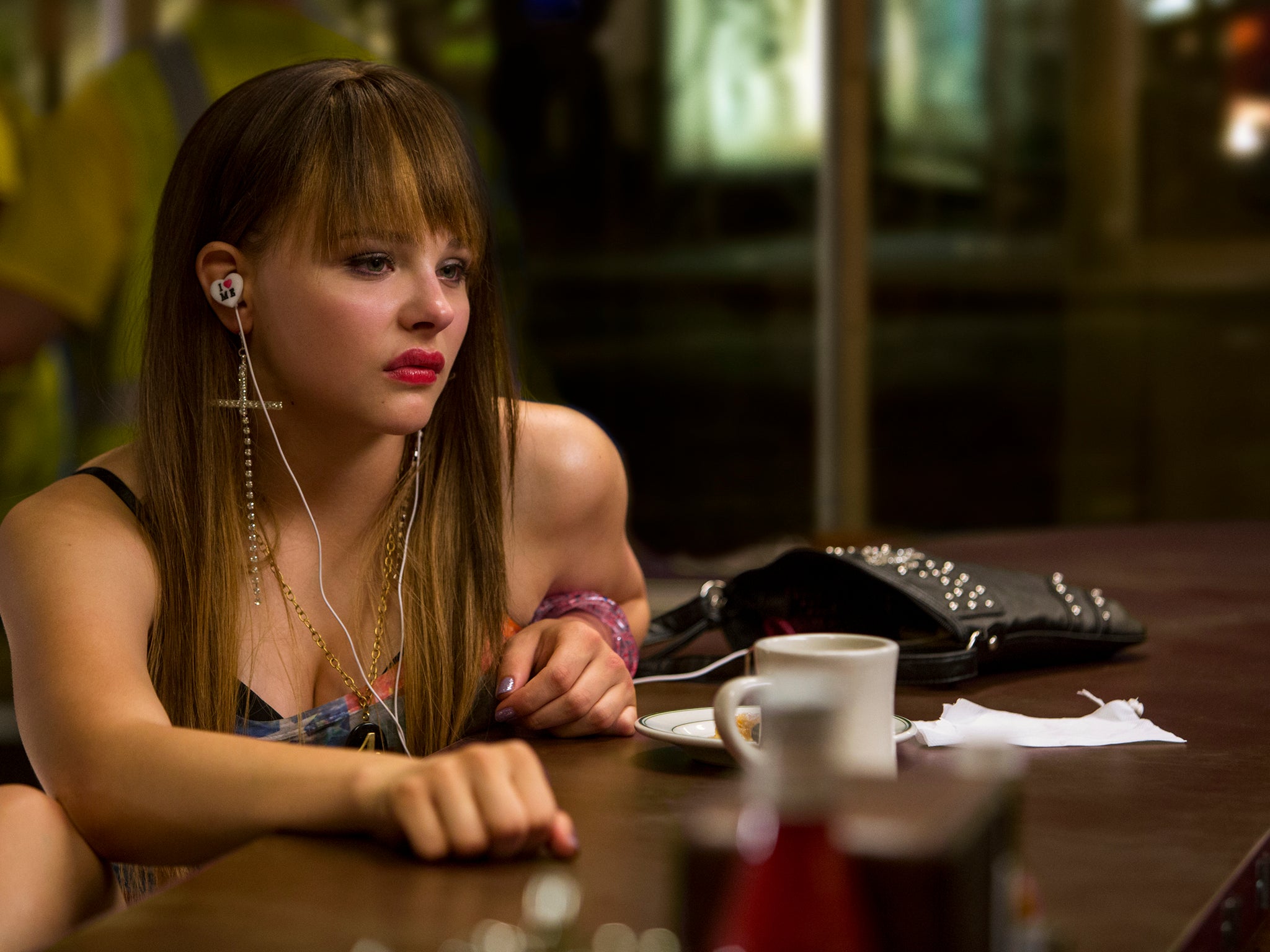 Another movie, and another completely different look. There's just something about Grace Moretz and her rebellious young girls portrayals. She makes them look totally natural and completely authentic. She made sure to lend some incredulous tangibility to Alina, a struggling student moonlighting as a prostitute. Mcall is a server of justice on sabbatical. Truly believing he has put his mysterious and maimed past behind him, he movies ahead in life, But when he meets a young prostitute, controlled by the Russian-mob, he plans to be a man of action. Both the leads, Washington and Moretz compliment each other really well. While the latter's exuberance infuses the movie with a sense of renewal, Washington's salty act neutralizes that with some level-headed thinking,
8. Hick (2011)
I know its difficult to take your eyes off of Blake Lively. But please, at least try to. The movie is an adventurous road-trip drama about a group of three eclectic youngsters, each suffering from different addictions. They embark on a tirade together against the world, with Luli (Moretz) leading the cause. The carefree Moretz was a pleasant reprieve over her other restricted roles. The charismatic triumvirate of Lively, Moretz, and Redmayne effortlessly power their way through a flawed and imperfectly structured film, which deserved better.
7. Carrie (2013)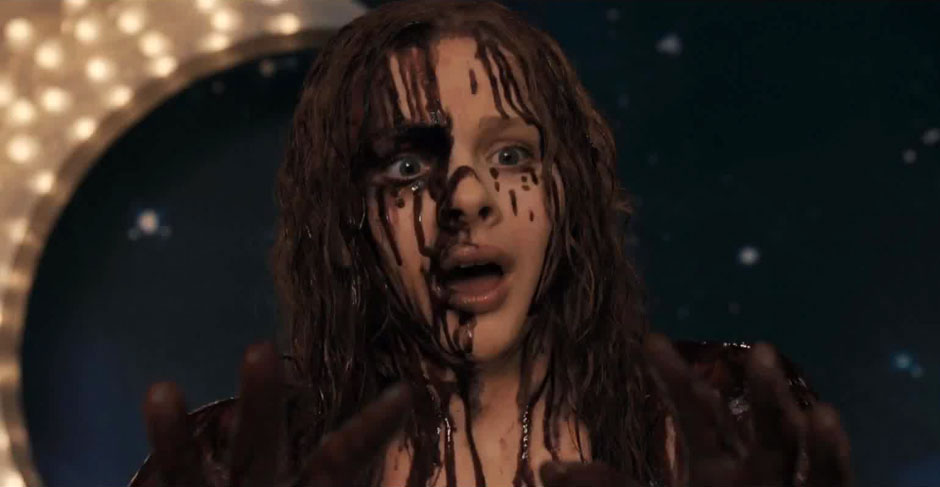 Two words: risky and ambitious. And that risk doesn't pay off in the end, though, it did look promising in the initial stages. Carrie White is a shy, reserved girl who becomes the butt of ridicule in school. On a fateful night, she unleashes her telekinetic powers when the pranks of her devilish mates go beyond limits. Moretz is horrifyingly terrific in her portrayal of the innocuously pernicious Carrie, unable to comprehend her very being. Her soulful expressions, and reactions to her detracted powers is indicative of her blossoming acting prowess. The film managed to land her in the limelight, with Moretz gaining worldwide prominence for her role.
6. The Poker House (2008)
An objective look at the subject matter of the premise indicates towards a deeply provocative and evocative film. But the end result doesn't quite match-up with the starting elements. If you sit through the film not feeling disconcerted and uncomfortable for a minute, you are not a human being. It is chronicled in the form of a day in the life of Agnes, an honest and caring sister of two, who shepherds her younger sisters in the absence of their promiscuous mother. It falls upon her to protect the two from everything immoral in their house, in a raw and unrefined piece of cinema. The visuals and the language did get a bit too iffy for my liking, but still was what was required of the script. Intelligent performances, but an unfounded inspiration on the writing part.
Read More: Britt Robertson Movies
5. Neighbors 2: Sorority Rising (2016)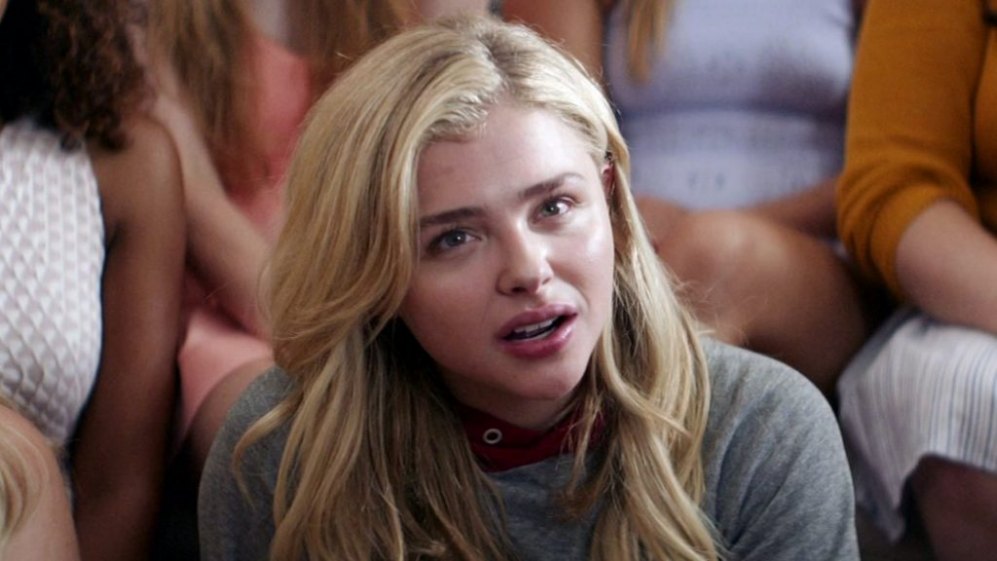 When it was announced that there was a sequel coming out to the hilarious 'Neighbors', we were all ridden with excitement. The prequel was an expertly and grossly crafted misfit, that made us whimper out of laughter. The even stellar cast in the second one promised big things, which we got to know at the end, were hollow ones. The film refocuses on the affable pair of Mac and Kelly, who after their successful triumph over Teddy in the previous movie, are happily and peacefully living in their idyllic neighborhood. Three teen girls, led by the intrepid Morgan (Moretz), decide to the rent the adjoining house to start a sorority. Teddy joins forces and other war initiates. The young blonde shows glimpses of a young Reese Witherspoon, with a perfect dash of zeal, authority, and uncontested wit. Her charming performance was one of the highlights of an otherwise dull movie.
4. Let Me In (2010)
Romantic horrors are a rare breed in the industry. On an average, around three movies in total falling in the genre are made. After watching 'Let Me In', this dismal number should instantly change. A beautiful commentary on unrequited love and taciturn dreams, the film emphasizes the need for a more inclusive society. Owen is a reclusive 12-year old, perennially tepid and insecure, due to constant bullying. He finds solace in his neighbor Eli, a receptive simpleton, and befriends her. Little does he know about her true origins. The movie is enchantingly moving and linear in nature. The perfect display of old-fashioned acting was complimented fairly well by a well-written and shot film.
3. Hugo (2011)
'Hugo', incidentally,was my first film of Chloe Grace Moretz. And boy was I impressed. A visually stunning drama about an inquisitive boy, who takes a vested interest in a particular shop on the railway station, it never ceases to amaze. Directed by the mercurial Martin Scorcese, the film tracks Hugo and his unfulfilled dream, that he shared with his late father, of completing automaton. A heart-shaped key will animate the steely beauty, which he so relentlessly looks for. Moretz played Isabelle, who sympathized and befriended Hugo and decided to help him in his crusade. The caring eyes and the iron-wrought resolve to help Hugo fulfill his dream were evident in one of the best performances in her short career. The film is a master-piece. Don't miss it.
2. 500 Days of Summer (2009)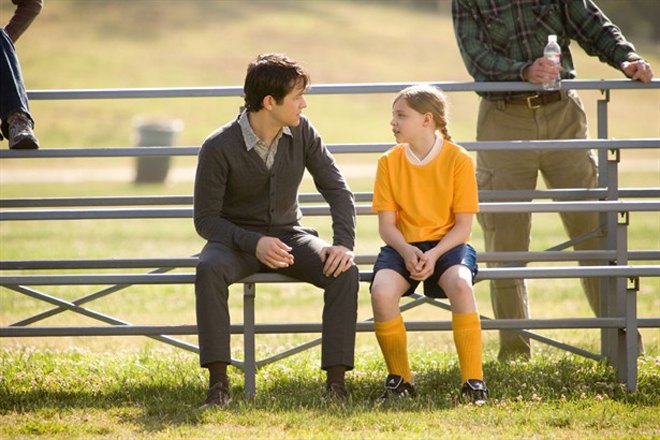 Moretz played Rachel, the caring half-sister of Tom (Gordon Lewitt), a fancy and ailing romantic, in search of a new love. An epiphanuous moment takes him back in time, which he spent with a girl named Summer (Deschanel). She, on the other hand, despises human intimacy, and reveals her disgust for boyfriends. Rachel becomes Tom's support-system and stands by him like a rock when everyone denounces their association with him. Considering Moretz was just twelve when she filmed this, she deserved an Oscar nomination. She shows maturity way beyond her years, something which people pf her age even fail to exemplify. Truly heart-warming and fuzzy.
1. Kick-Ass (2010)
An underrated superhero black comedy film, where Chloe stars as ruthless vigilante Hit-Girl and completely kicks ass.
Read More: James Franco Movies