TLC's 'Sister Wives' is a reality TV show that showcases the lives of individuals who have chosen to leave their former polygamous marriages. The series provides an inside look into the challenges and intricacies of departing from a community and lifestyle that have been a part of their identity for years. The show features a diverse group of men and women who share their personal stories and experiences as they embark on a journey of self-discovery and attempt to establish themselves in the world.
Through their candid narratives, viewers gain a deeper understanding of the emotional struggles, societal stigmatization, and legal issues that arise when leaving polygamy. It is an engaging and thought-provoking series that brings attention to a subject that is often shrouded in secrecy and misunderstanding. Christine Brown is one of the ex-sister wives of Kody Brown, who, after having a rocky marriage, decided to call it quits. Let's traverse her journey on the show and find out where the reality TV star is now.
Christine Brown's Sister Wives Journey
Kody and Christine got married in March 1994 and have six children together: Aspyn, Mykelti, Gwendlyn, Ysabel, Truely, and Paedon. After almost 26 years of being together, the pair decided to split in 2021. In the midst of recent drama on 'Sister Wives,' Christine Brown has shared some happy news with her fans. However, it comes after a tumultuous few episodes, which showed Christine involved in what she called "one of the saddest conversations I have ever been in" with her husband Kody.
During the chat, Kody vented his anger about Christine's decision to leave and expressed his feelings of lost love between them. Kody seemed to be frustrated that Christine's focus shifted from the family to the man, referring to himself. He accused Christine of neglecting the family and making it all about him, causing him to feel hurt and angry. This conversation seemed to be a turning point in their relationship, with Christine stating that she felt "done" with their marriage.
He said, "This is what I remember. You were interested in the family, not in the man. That's been your mantra." He added, "But it became about the man and not about the family. And that, I think, is my angry place. That's the reason I'm struggling with this is that we have invested and invested and invested, and it wasn't about the family; it was about the man. And this is my frustration, and it's also my accusation."
On the show, Christine decided to leave her plural marriage with Kody and had proposed a division of their assets. She suggested that she keeps her house while Kody keeps all the land he owns with his other three wives. However, Kody was not happy with the idea because he needed money to pay off the family's Flagstaff property, Coyote Pass. Even though the house is only in Christine's name, Kody explains that in plural marriage, wives tend to own assets to protect them from being taken away if the husband goes to jail for cohabitation.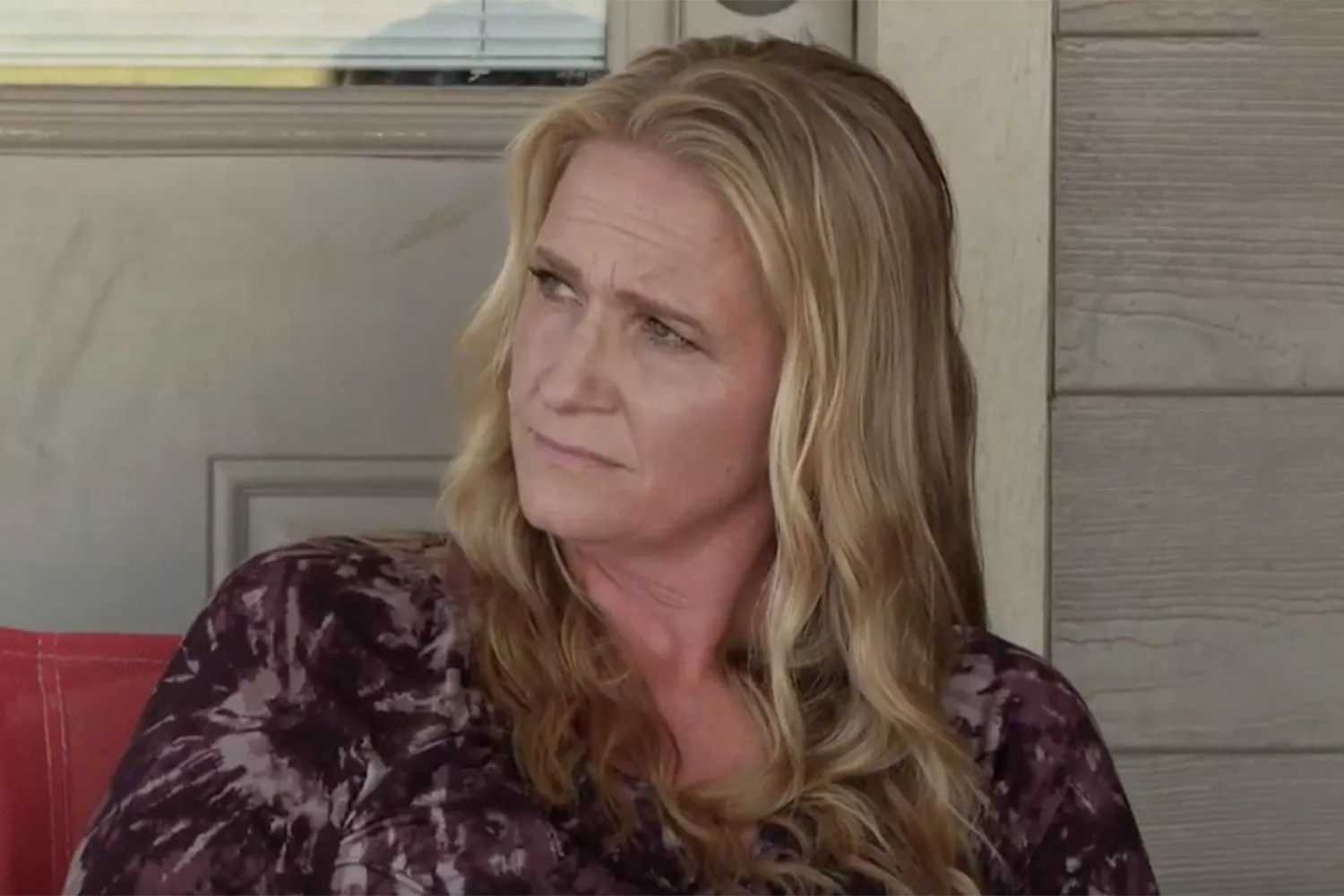 Christine thinks that splitting everything 50/50 doesn't make sense since it would mean she would get 50% of everything Kody owns, including his and Robyn's house. She believes that it would be easier and cleaner if she kept the house and Kody kept the property. It remains to be seen how they will resolve this issue, but Christine seems determined to get her house in the settlement.
As Christine prepared to move out of the family home, she asked Kody to remove his belongings from the garage. She explained that she wanted to move with less stuff and had already boxed up Kody's belongings from their bedroom and moved them to the garage. However, Kody seems to be dragging his feet in collecting his things, possibly due to emotional ties to the move. Kody admitted in the episode that he's been busy and doesn't have a space of his own to put his belongings.
Kody also revealed that he has an emotional attachment to the house and to Christine. This may explain why he was having a hard time letting go and why he was hesitant to collect his things from the garage. Emotions were running high, and both parties were struggling to let go of their shared past. As they move forward with their separate lives, they need to find a way to work through their emotions and come to a mutually acceptable agreement on their assets. Despite this, Christine recently revealed some happy news to her fans.
Where is Christine Brown Now?
During the filming of season 17 of 'Sister Wives,' Christine and Kody were not on good terms, and Christine made the decision to move to Salt Lake City. Although the fallout from her move will likely be seen on the show, things seem to have settled down for now. Despite the separation from Kody, Christine remains a part of 'Sister Wives' and has even started new ventures as a single woman, such as hosting a kitchen show for TLC called Cooking with Just Christine.
Moreover, Christine has found love again with David Woolley, whom she got engaged to just two months after they met in February 2023. David is the owner of his own construction company called David Woolley Drywall since 2015. Christine says that David treats her like a queen and that she's never been in love like this before. She also added that the world seems like a brighter place with him in it.
Read More: Janelle Brown: Where is Ex-Sister Wife Now?