Hulu's 'Flamin' Hot' tells the true story of Richard Montañez, who rises the corporate ladder of a company where he started working as a janitor. The film focuses on the struggles in his life and how he overcame them to become a success story that inspires everyone today. Despite being in the lowest position in his company, his hard work and dedication turn him into someone whose voice and opinions are heard by the company's CEO. The film also covers Montañez's claim of inventing Flamin' Hot Cheetos.
While credit goes to Montañez for turning his life around, he couldn't have done it without the help of his family and friends. At home, his wife Judy is the support and voice of reason he needs to push himself to do better. At work, he looks towards Clarence Baker for guidance. If you want to know more about the latter, here's everything you need to know. SPOILERS AHEAD!
Is Clarence Baker a Real Person?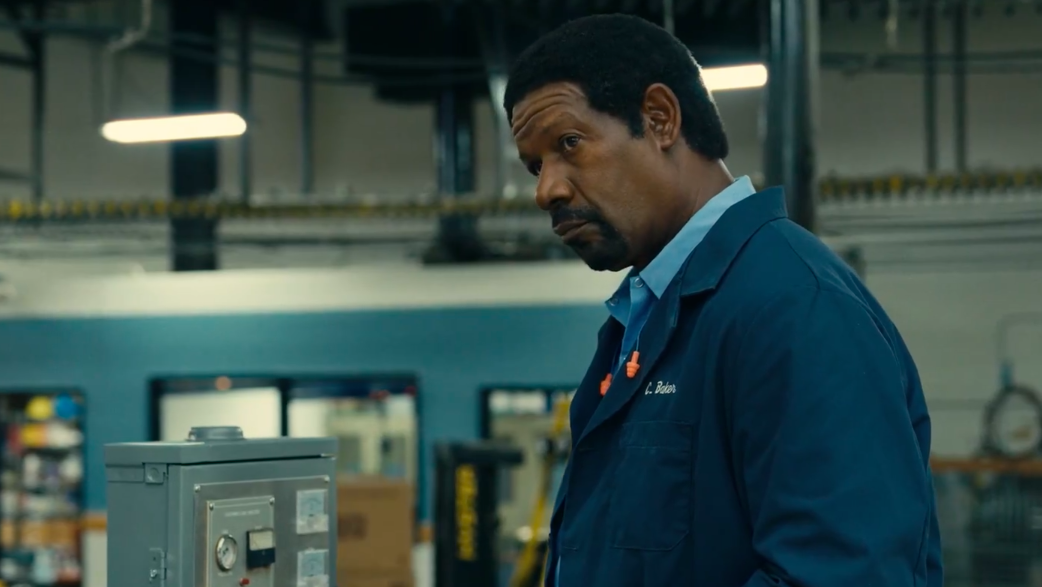 In' Flamin' Hot, ' Clarence Baker, played by Dennis Haysbert,' is based on an actual employee at the Frito Lay plant in Rancho Cucamonga, where Richard Montañez used to work. A spokesperson for Searchlight Pictures confirmed this to The New York Times. However, they added that the employee's name had been changed for the film. According to them, the employee, who remains unnamed, passed away a few years ago.
While the name has been changed, Clarence Baker in the movie remains faithful to the character of the real-life engineer who took Montañez under his wing when he joined Frito Lay as the janitor. In the film, when we are introduced to Baker, he comes across as a closed-off person who dislikes talking about his machines with others. He is not interested in showing anyone the ropes and feels distrustful of Montañez the first time they meet.
For actor Dennis Haysbert, it was an entirely understandable thing. The actor talked to real-life Richard Montañez to understand who Baker was and what mattered to him. He realized that the essence of his personality had already been laid down in the script. Montañez told Haysbert that he was on the right path with the portrayal of Baker's character. Haysbert also found it easier to bring Baker's emotions, especially his disappointment about working in a place that doesn't appreciate him and being wary of others who used him as a step to move up the ladder.
The actor drew upon personal experience of the times when he worked in places where he believed he deserved to be higher up. Haysbert also understood why Baker kept to himself and isolated himself from others while being so protective of his machines and why eventually, he broke out of his shell to help Montañez. The camaraderie between them as people of color who are denied opportunities just because they look a certain way is portrayed well on the screen.
Baker helps Montañez find his footing at the plant, and when the latter doubts himself, he keeps him steady and focused on the future. With all this in mind, we can say that while the film has made some changes to the engineer that helped Montañez in real-life, the core of his character has been kept as is to acknowledge his strength and determination.
Read More: Did Richard Montañez Really Invent Flamin Hot Cheetos?