Netflix's 'Is It Cake?' bases itself on the popular internet trend of baking ultra-realistic cakes before comparing them with their real-life counterparts. The series takes the form of a competitive baking reality show, bringing together a group of aspiring and established bakers from all parts of the United States. These bakers are then asked to compete against each other in a series of challenges that has them create hyper-realistic cakes from actual objects.
Then, a panel of three guests judges try to separate the cake from its decoys, and a correct guess puts the respective baker in danger of elimination. While season 2 of 'Is It Cake?' introduces us to several promising contestants, Mississippi resident Corrterrius Allen stood out for his incredible technique and optimistic nature. Well, with the season now behind us, let's find out where Allen is at present, shall we?
Who is Corrterrius Allen?
A native of Mississippi, Allen started his love affair with baking during high school when his mother bought him two cupcake pans and a $35 baking kit. In fact, the very first cake Allen baked was for a school friend, and even though the reality star insisted that it was ugly, the friend loved it and encouraged him to chase his dreams. Although baking had always been Allen's passion, he chose to enter Mississippi Valley State University after high school to pursue a major in Social Work. However, he vowed never to leave baking and continued honing his skill throughout university.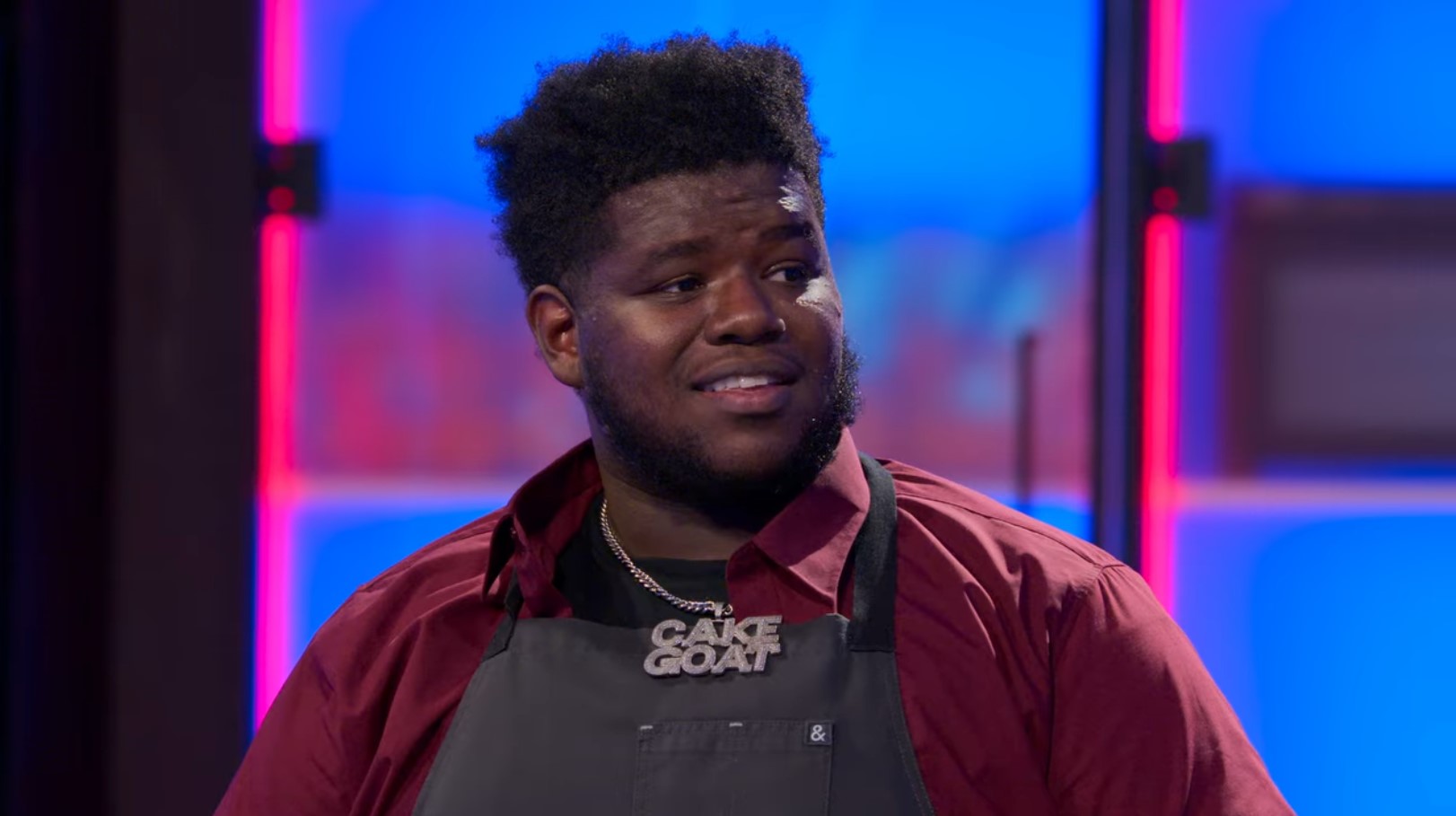 Eventually, once Allen entered his senior year, he started a business right from his dorm room through which he took on orders for customized cakes. Naturally, his entrepreneurial spirit left his teachers quite impressed while the cakes began flying off the shelves. Interestingly, even a thriving business wasn't enough to satisfy him, who was determined to expand his skill set.
Hence, Allen contacted a Super Delicious, who advised him to try out for 'Halloween Wars,' as the show would challenge his skills and technique as a baker. He immediately applied for the show and was surprised when the production team reached out with an invitation. Naturally, the show propelled Allen into the spotlight and gave him a well-deserved platform, increasing his popularity.
Allen's performance on 'Is It Cake?' was also impressive as he fooled the judges quite a few times. Moreover, they even loved the quality and taste of his creations, and for a moment, Allen appeared to be a promising contestant for the crown. However, his efforts eventually fell short when the judges recognized one of his cakes from the decoys, and he was subsequently eliminated.
Where is Corrterrius Allen Now?
Currently, Corrterrius Allen resides in Mississippi and runs a thriving business through which he accepts orders for personalized cakes. Moreover, while the baker is popularly known as DaCakeGoat of Mississippi, his popularity and talent have helped him get featured on several publications and TV shows. While readers will be glad to know that Allen often shares his incredible creations on social media, it is apparent that he has a knack for creating hyper-realistic cakes that taste incredible.
On top of it, we are also happy to confirm that Allen has since graduated from Mississippi Valley State University and recently legitimized his new business called CJA's Cakes and Cupcakes (DaCakeGoat) LLC. It is heartwarming to witness his remarkable success, and we hope happiness never eludes him in the future.
Read More: Kayla Giddings: Where is Is It Cake Contestant Now?