Airing in the US on Paramount+, 'Criminal Minds: Evolution' effectively serves as the 16th season of 'Criminal Minds,' though the show lost some of its cast members during the transition. The format in the web series is somewhat different as well. 'Evolution' is less focused on one unSub per week. Instead, it has a major antagonist in its first season. Given the nickname Sicarius, the serial killer that the BAU is trying to catch this time is dangerously smart and brutal, but even smart people tend to make mistakes sometimes.
In episode 8, titled 'Forget Me Knots,' the team inches closer to finding the real identity of Sicarius. Meanwhile, Elias (Zach Gilford) tries to control his urges by capturing a woman who looks like his wife and forcing her to roleplay with him. JJ (AJ Cook) and Will (Josh Stewart) find themselves in a tricky situation after their eldest overhears them speaking about Sicarius and Will's diagnosis. Here is everything you need to know about the ending of 'Criminal Minds: Evolution' episode 8. SPOILERS AHEAD.
Criminal Minds: Evolution Episode 8 Recap
The episode begins with Rossi (Joe Mantegna) spotting that Sicarius keeps turning back in the footage and getting frustrated because he doesn't understand why. Elsewhere, JJ and Will's son Henry overhears parts of his parents' conversation. JJ and Will later discover that Henry has heard about Sicarius and what the serial killer is capable of. Henry has taken his father's baseball bat and hidden it, fearing that Sicarius might come for his family. Henry also hears about his father's visit to the doctor's office and looks up the meaning of the word "oncology." JJ and Will have a candid conversation with their eldest and promise to share things with him from now on.
Elias arrives in the town of Indio, California, and lures in a realtor named Ramona, whose office is at 2nd Street. After meeting Ramona at an Open House, Elias expresses his desire to see a bigger place with a view of the mountains and some additional space. After Elias captures Ramona, he takes her to what looks like the basement of a home. There, he tells Ramona, who has a husband and two daughters, to act like she is his wife as he starts speaking the truth about himself. Meanwhile, the BAU and the California police realize that Ramona fits the type of victims that Sicarius prefers.
After the session is done, Elias hands Ramona over to Arthur, a local serial killer and member of Sicarius' network. Arthur tries to hang Ramona to death, but the BAU finds him. Luke and Tara save Ramona, while Rossi is forced to shoot Arthur after latter points his gun at him. Later, when Tara tries to ask Ramona whether she saw her abductor's face, the other woman remembers that Elias threatened her and her family and says she didn't.
Elias and the real Sydney talk over the phone, and Elias promises that he will tell her everything. When she asks whether it is all over, he says it isn't, adding that he still wants to come home. In response. Sydney points out that she never wanted him to leave in the first place.
With Garcia's help, Rossi realizes that Sicarius received calls or messages and silenced his phone. Garcia gets the records of the calls made out to the Pacific Northwest from the cell tower near the hardware store. Although the BAU knows that the call came around 9:20 p.m., it will still take Garcia a considerable time to go through all the information. So, Rossi decides to pay visits to users one by one. As the episode ends, he knocks on the door, and Sydney opens it.
Criminal Minds: Evolution Episode 8 Ending: What is Elias' real name? What happened to his parents?
In episode 5, when an adult Elias visits a sick Cyrus to kill him, the former claims he could have been different if he had a different upbringing. Cyrus dismisses the notion, asking the younger man to recall why he came to live with him in the first place. Episode 8 provides more context to this interaction. Elias' real name is Lee Duval. After his parents died in an apartment fire on 2nd Street, "Lee" came to live with his mother's brother. Cyrus didn't take him in for altruistic reasons; he realized that Elias caused the fire and killed his parents and knew he would be perfect for carrying on his legacy.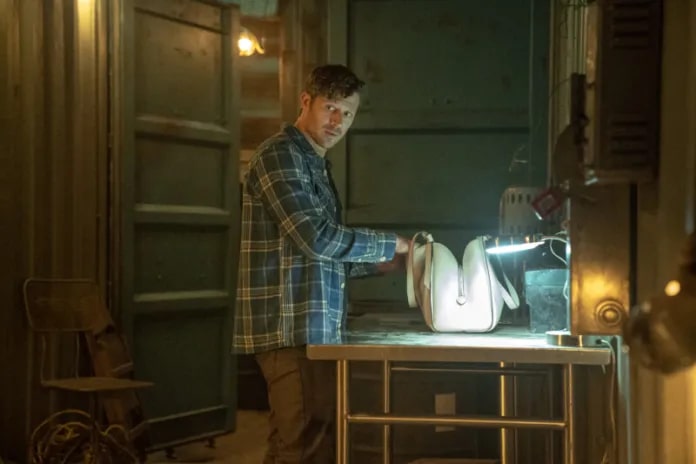 Elias had a horrible childhood while living with his uncle. At the same time, Cyrus taught him everything about how to kill people and to ensure that the crimes remain hidden. Before Cyrus' death, law enforcement had no idea who he actually was because he was that good at hiding his murdering sprees. The same is true for Elias.
Has Rossi Figured out the Truth about Elias?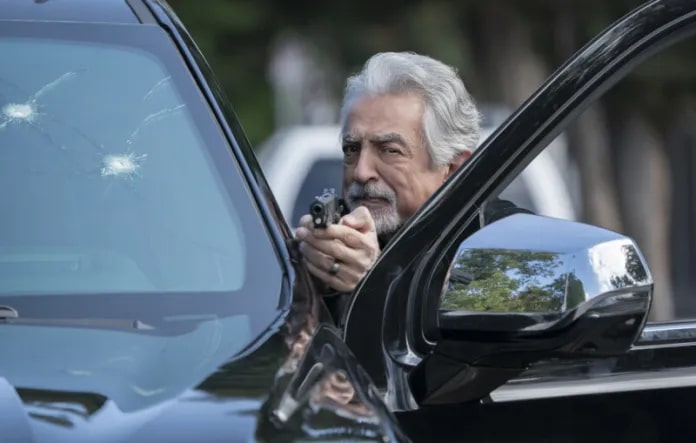 No, Rossi hasn't yet figured out who Sicarius in real life is, but he is close to that discovery. In episode 8, the BAU finds out that the actual name of Sicarius is Lee Duval. And even though Lee vanished after he became an adult, the authorities find traces of him that can potentially lead them to the man. In episode 8, it also becomes clear why 2nd Street is important to Sicarius. Elias killed his own parents in their home on 2nd Street. In the years to come, all of Sicarius' victims had something to do with a 2ND Street in one form or another.
Read More: What Happened to David Rossi's Wife Krystall in Criminal Minds: Evolution?