'Criminal Minds: Evolution' is effectively the 16th season of 'Criminal Minds,' even though certain key characters are missing from the show. This Paramount+ rendition has 10 episodes in total, just like the 15th season of the original CBS series. This makes episode 9, titled 'Memento Mori,' the penultimate episode of the season. After meeting Sydney Voit (Kiele Sanchez), David Rossi (Joe Mantegna) becomes convinced that Elias (Zach Gilford) is Sicarius. But knowing is one thing, proving it is an entirely separate matter, especially as the Attorney General has shut down the case.
Meanwhile, Tyler Green, whose sister, Alison, was killed by Sicarius, discovers that the FBI might have found the notorious serial killer and seeks vengeance. Here is what you may want to know about the ending of 'Criminal Minds: Evolution' episode 9. SPOILERS AHEAD.
Criminal Mind: Evolution Episode 9 Recap
The episode begins where episode 8 left off. Rossi arrives at the doorsteps of the Voit household, and Sydney opens the door. Following the customary introductions, Rossi shows Sydney the only footage the authorities have of Sicarius. Although the killer's face can hardly be seen, Rossi correctly guessed that a wife would recognize her husband. And Sydney does. Just then, Sydney gets a call from Elias, who quickly learns about the situation and recognizes Rossi. After all, he has read all of the books by the legendary FBI profiler. He tells Sydney that Rossi is a dangerous man and instructs her to ask him to leave, promising her that he will clarify everything when he gets home.
Once he has returned to the Seattle field office, Rossi lets the rest of the team know about his suspicions. Although he is not completely sure that Elias is Sicarius, Sydney recognized the photo, and one of Elias' victims looks eerily similar to her. As the team in Washington, D.C., Starts digging into Elias' life, the man himself walks into the Seattle field office and meets Rossi.
This is a pretty long episode with a runtime of over 56 minutes. The stretched-out narrative of this episode helps set up the season finale. There are also multiple flashback scenes in this episode that focus on the personal lives of various important characters. One of them is set during the funeral of Rossi's late wife, Krystall. Another depicts the first meeting between Tara and Rebecca. The last shows Luke (Adam Rodriguez) and Garcia (Kirsten Vangsness) on a date together.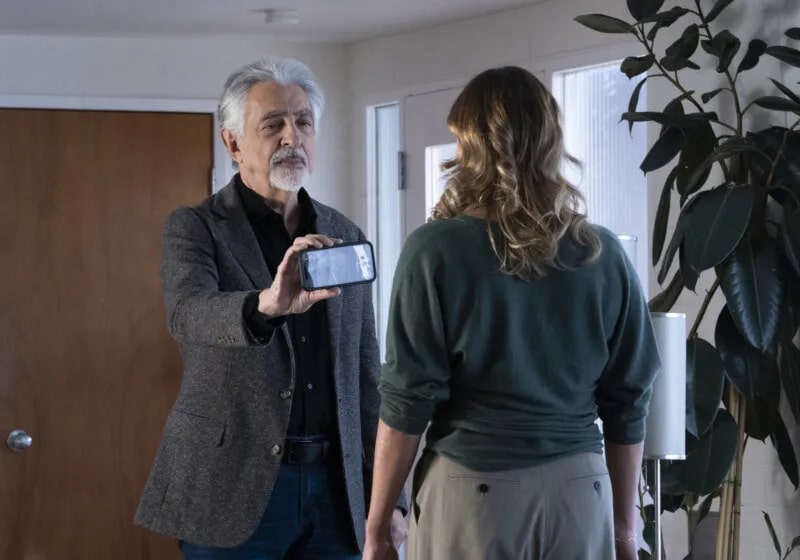 As the only living victim of Sicarius is terrified of him and refuses to be involved in the case, Garcia suggests that they should reach out to Tyler, who saw the serial killer when he came to Alison's home and regained access to those memories after a hypnotism session. However, Tyler doesn't identify Elias from a photo lineup, as he wants personal revenge against the man.
This puts Prentiss (Paget Brewster) in tricky waters with the AG, who still has reservations about opening the case. Convinced by Rebecca, she gives the BAU team 48 hours to find solid proof demonstrating that Elias is Sicarius.
Desperate for results, Prentiss instructs Rossi to push Sydney. Approaching her at a grocery store, Rossi tries to tell Sydney that her husband is the most prolific serial killer he has ever encountered in his career. Unfortunately, Elias has already convinced his wife that he is on the run because of a financial scam orchestrated by the company he worked for and that people in the government are involved in it. As Sydney walks out of the store, Rossi tries to follow her. Elias, who has been waiting for his wife outside, catches Rossi on video and live-streams it, claiming harassment. This prompts the AG to order Prentiss to bench Rossi.
Criminal Mind: Evolution Episode 9 Ending: Why Does Elias Abduct Rossi?
Realizing that he will probably not have a job once he returns to Washington, D.C., Rossi parks his car outside Elias' home. Meanwhile. Elias has already moved his family away. He invites Rossi inside, and despite his better judgment, the aging agent acquiesces. Rossi correctly speculates that Elias sometimes imagines himself killing his family and tells the other man in no uncertain terms that he will do that at some point in the future.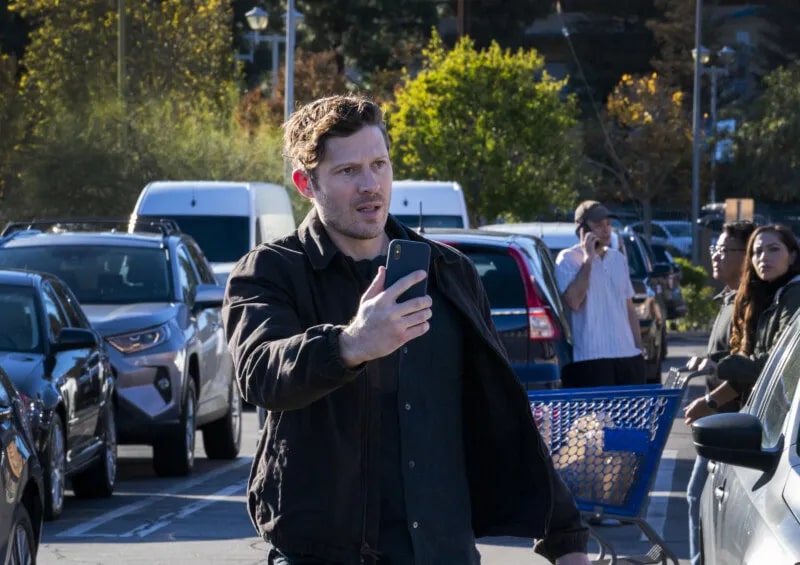 Elias manages to overpower Rossi and takes him to an underground place where his transformation from Lee Duval to Elias Voit happened. He leaves Rossi there and contacts the BAU team, showing them live footage of Rossi's captivity, declaring that further instructions will come later, and demanding to be let go if the BAU wants Rossi back alive.
Is Tyler Dead?
No, Tyler isn't dead in 'Criminal Minds: Evolution.' In this episode, there is a flashback scene involving him and Alison in the past, underscoring why he lied during the photo lineup. Tyler sends a file to Rossi containing one of the voicemails that Garcia left him. It serves as a tracker and lets him know exactly where Rossi is.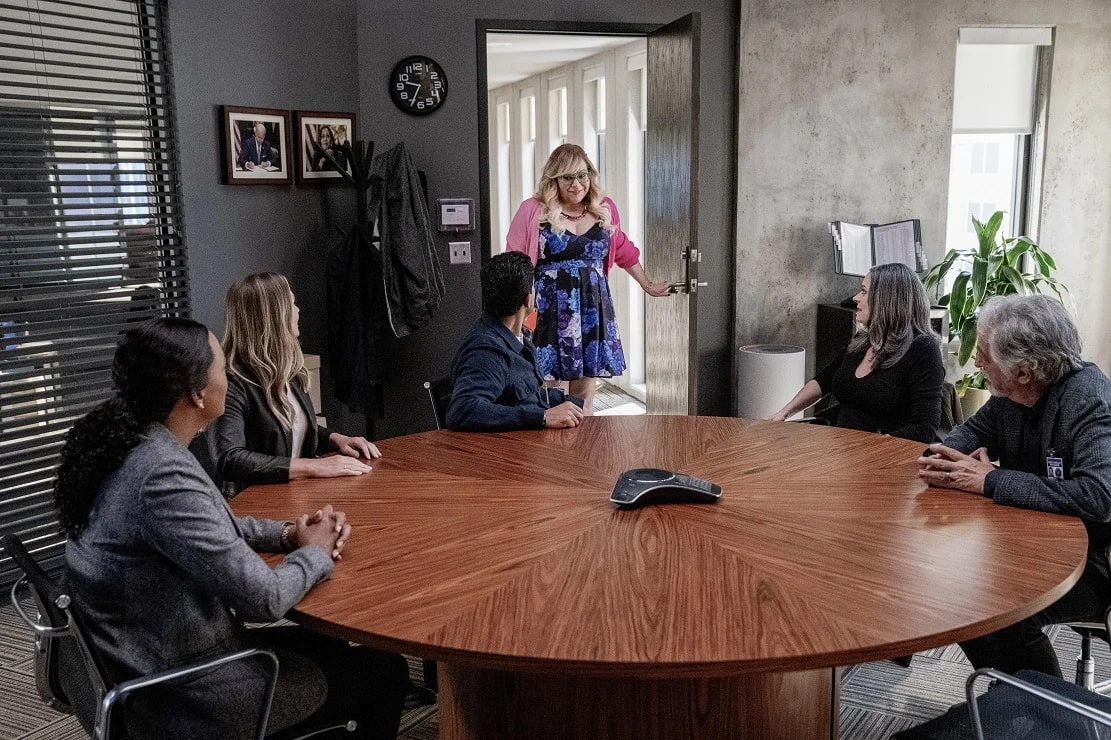 After Elias turns Rossi into his captive, Tyler manages to follow him unnoticed. Meanwhile, the BAU team realizes what has happened, and they send Garcia along with Luke and JJ (AJ Cook) to Seattle. Will also joins the squad as a backup. In Seattle, Tyler confronts Elias, who hides behind Rossi so that Tyler will not have a direct shot at him. Despite Rossi's warnings, Tyler lets himself be goaded by Elias. The moment he lets his guard down, Elias shoots him and leaves with Rossi. Sometime after, Garcia and the rest of the BAU team get there, as do the paramedics. We learn that even though Tyler is stable for now, he has lost a lot of blood.
Read More: Why Did Derek Morgan Leave Criminal Minds? Where is Shemar Moore Now?