In CBS' 'Survivor' season 32 AKA 'Survivor: Kaôh Rōng — Brains vs. Brawn vs. Beauty,' over a dozen participants were divided into three tribal groups of six based on their respective attributes — Brains, Brawn, and Beauty. Among the contestants, Douglasville native Cydney Gillon's strong personality won many hearts. Her admirers soon realized that she was much more than a fitness competitor with strength. She wanted to show her fans she had a strong personality that was capable of winning the show.
Though Cydney didn't ultimately win the show, she did capture millions of hearts. Her brilliant gameplay and resilience helped her bag the title of the youngest and highest-ranking member of her group, To Tang (Brawns), in 'Survivor: Kaôh Rōng.' It has been quite some time since filming stopped on the beautiful beach in Koh Rong, Cambodia. Let's find out what Cydney Gillon has been up to nowadays!
Cydney Gillon's Survivor: Kaôh Rōng Journey
Despite joining the To Tang tribe at the beginning of the game and supporting Scot Pollard and Kyle Jason, Cydney turned on her To Tang tribemates following the merge. Cydney emerged as a skilled strategist as a founding member of the Dara Women's Alliance, organizing Nick Maiorano's blindside and placing herself on the winning side of five consecutive votes.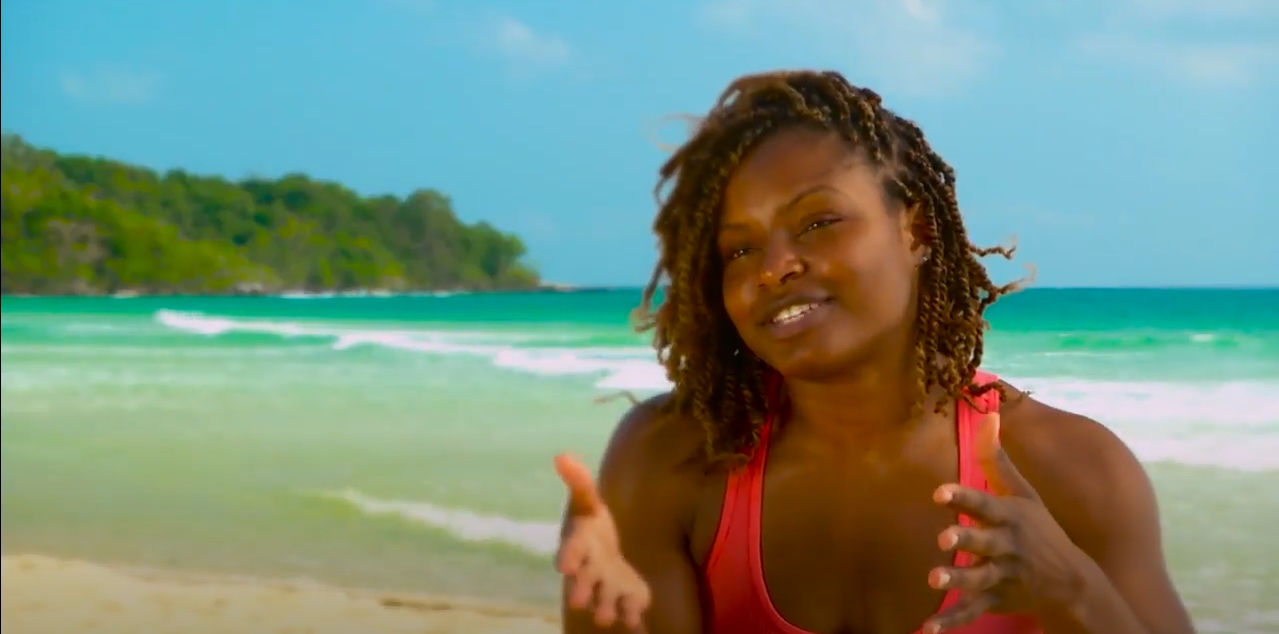 A large portion of her accomplishments was a result of her effective collaboration with Aubry Bracco, which finally led to her advancement to the final four. After losing a tie-breaker fire-making task against Aubry Bracco, she came in fourth place and survived for a total of 37 days.
Where is Cydney Gillon Now?
Following her exit from 'Survivor' season 32, Cydney resumed working on her personal and professional goals to get on track to achieving all her dreams, one by one. Interestingly, she lost 28 lbs during her time on the reality show. As of writing, Cydney Gillon has won several separate IFBB (International Federation of BodyBuilding and Fitness) contests. She is the first woman to win the IFBB Figure Olympia competition six times in a row from 2017 to 2022 and the second African-American woman to do it.
During the 2022 Olympia Weekend in Las Vegas, Cydney Gillon won her sixth straight Figure O title. The University of Pennsylvania graduate is also the CEO of Cake Factor Fitness and Cyclene Clothing, in addition to her affiliation with Evogen Elite Athlete. She is also the Co-Creator of Cydney Gillon Flawless Retreat, where she and team Flawless offer coaching and conduct activities for athletic clients looking for guidance in wellness, empowerment, and bodybuilding over a scenic getaway in an exotic location.
The reality TV star is renowned for giving lectures on subjects like posing. She also gives aspiring fitness lovers a chance to display their skills through her presentations. As far as her personal life is concerned, Cydney is happily married to Maurice Benton, and the couple is quite supportive of each other. The pair celebrated their second wedding anniversary on December 31, 2022. From what we can tell, Cydney is living the life of her dreams, and we wish her all the best in her future endeavors.
Read More: Tai Trang: Where is Survivor 32 2nd Runner-Up Now?