Netflix's 'Next in Fashion' is a very addicting binge-fest fashion reality TV show that is a must-watch for anybody interested in the world of fashion. 18 designers attempt to create new and contemporary designs and put their creativity to the ultimate test over the course of the show. These competitors are in their A game. They have all worked with significant fashion businesses or donned A-list celebrity attire.
Each one contributes a unique viewpoint, aesthetic, and style. Even while each one shows flashes of brilliance, there can only be one winner. Season 1 introduced the runner-up of the show, Daniel Fletcher, who is a well-known personality in the fashion industry. If you're interested to know more about the designer specializing in men's fashion, we've you covered. Let's begin then, shall we?
Daniel Fletcher's Next in Fashion Journey
It wasn't until the third episode that Daniel Fletcher showed the audience that he was capable of reaching the finale. In the 'Suit' episode, he was paired with Carli Pearson, and they successfully created the best chic suit in a day and a half. They were helped by celebrity stylist Jason Bolden and managed to win the challenge. In the 'Rock' episode, the judges were seeking designs that capture that excitement and give the unexpected as the designer teams compete in a rock and roll-themed competition that encompasses a variety of music genres and attitudes.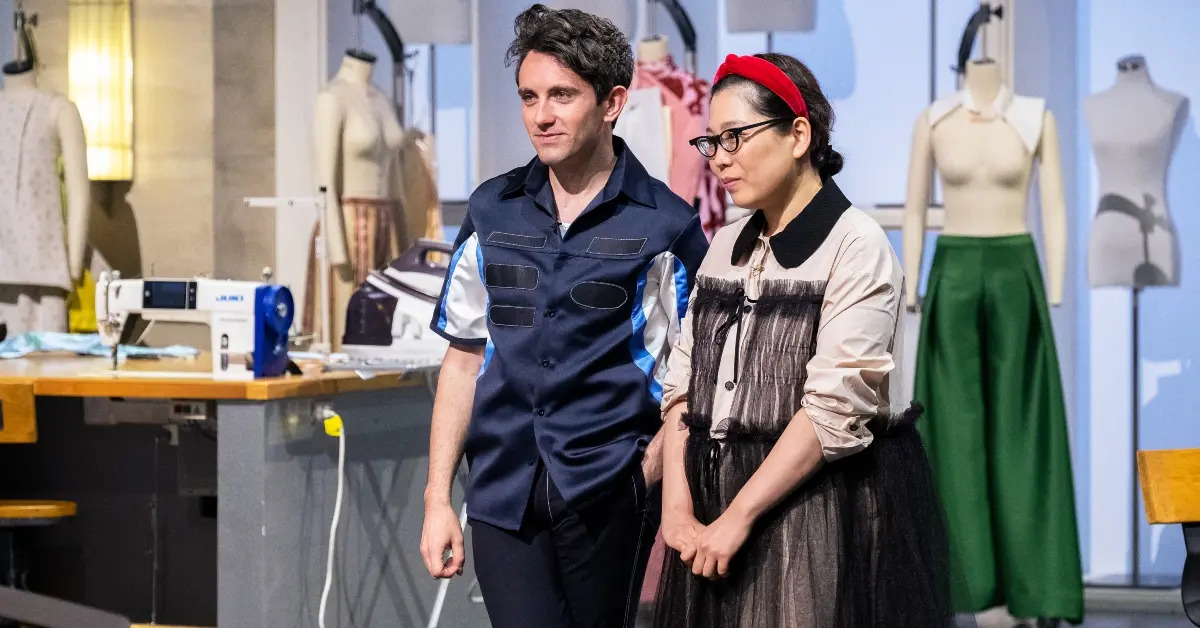 Once more, the teams were given one day and a half to create two looks, one for a male model and one for a female model. Elizabeth Stewart, a celebrity stylist, came back to support the judges. Carli Pearson and Daniel Fletcher won the challenge once again in the last team challenge before being divided up as individuals.
The designer also won the first individual challenge in the 'Activewear' episode where he created the best activewear that provided comfort and functionality and obviously worked as a fashion statement. Finally, he reached the finale and went against Minju Kim, where they completed a full ten-piece collection in three days. While Daniel used the Bright Young Things as his inspiration, Kim went with the Frida Kahlo theme. Though Daniel gave his best, he secured the runners-up position.
Where is Daniel Fletcher Now?
One of the most influential and well-liked designers to emerge from the UK in the previous five years is Daniel Fletcher. He was one of Drapers' 30 Under 30 in 2018, GQ's 2020 Breakthrough Designer, and a favored designer by pop star Harry Styles. In addition to receiving the Future British Award, Daniel was one of the winners of the European Semi-Final of the International Woolmark Prize in 2018 and was nominated for the coveted LVMH Prize in 2017.
Daniel is the artistic director of the renowned Italian label Fiorucci in addition to his own name-brand company. Daniel creates very personal collections that reflect his views on social problems and the news. Each collection mixes traditional forms with fresh materials and designs with a focus on casual luxury. The renowned designer spoke to British Vogue about his sexuality.
Daniel said, "I was a late bloomer; it took me a long time to accept my sexuality. I didn't feel like I was hiding or pretending, but I had just convinced myself that it wasn't a thing until I was 20 and I moved to London to study. I met people like me and realized it was time to confront this and be who I was." Daniel prefers to keep his personal life out of the limelight, and hence, we aren't sure if he's dating someone or not. We wish Daniel the very best in his career and hope to see more from his timeless collections.
Read More: Where Are Ashton Hirota and Marco Morante From Next in Fashion Now?