Disney+'s Marvel series 'Daredevil: Born Again' will be released in two parts. Each part is expected to comprise nine episodes, making the total episode count eighteen. The episodes reportedly will be split into different story arcs, similar to Disney+'s 'Star Wars' series 'Andor.' Each arc may run for two or three episodes. Unlike Netflix's 'Daredevil,' 'Born Again' will be a part of the Marvel Cinematic Universe (MCU), sharing continuity with the films and shows that are part of the same.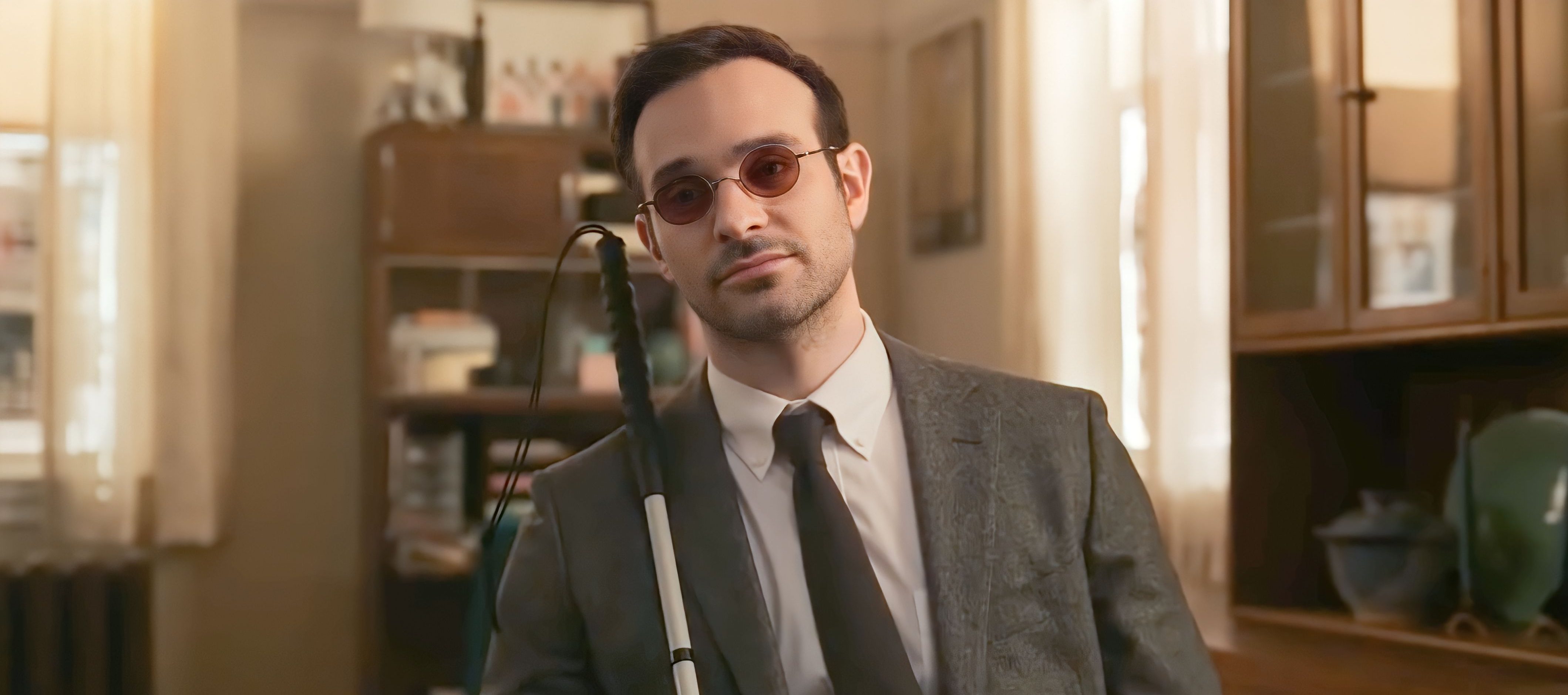 The series, created by Matt Corman and Chris Ord, reportedly will also follow the "dark" and "mature" narrative treatment of the Netflix show. However, it will not be a narrative continuation of the Netflix series. "It is a Season 1, it is not Season 4, so it is a whole new thing. Which I think is the way to go. If you are going to do it again, do it differently," lead performer Charlie Cox told extraTV at D23 Expo.
As per reports, Muse, a highly disturbed sociopathic serial killer, will be the main villain in the first part of the series. In the source comics, Muse is an artist who gives meaning and purpose to his victims by using their blood and body remains to create artwork.
Filming of the series began in March 2023 in New York under the working title 'Out the Kitchen.' Filming took place in several New York City locations such as Yonkers, Harlem, Williamsburg, etc. Silvercup Studios, a production facility located in Queens, hosted the production for shooting in early May but the same was shut down, without any filming occurring, due to the WGA strike. The shooting of the series is expected to resume once the SAG-AFTRA and WGA strikes conclude. The halt of production is expected to affect Disney+'s plans to release the show in early 2024 as well. As per sources, Disney+ and Marvel are aiming toward a TV-MA rating for the series.
Cox reprises his 'Daredevil' character Matt Murdock/Daredevil in the show. Cox plays the same in 'Spider-Man: No Way Home,' 'She-Hulk: Attorney at Law,' and 'Echo,' which are also part of the MCU. Vincent D'Onofrio (Wilson Fisk/Kingpin) and Jon Bernthal (Frank Castle/Punisher) from the Netflix show are also part of the Disney+ series. Sandrine Holt ('House of Cards' and 'Homeland') plays Ayelet Zurer's 'Daredevil' character, Vanessa Fisk. Michael Gandolfini, Margarita Levieva, Nikki M. James, Michael Gaston, Arty Froushan, and Clark Johnson are the others who are part of the cast.
Michael Cuesta was brought in to direct the first episode of the series. Clark Johnson, Jeffrey Nachmanoff, and David Boyd are the other directors currently a part of the series. According to D'Onofrio, the second season of the show is already in plans.
Read More: Shows Like Daredevil