When Amber Bennett was rushed to the hospital on April 14, 1992, the doctors did their best to save her life. Sadly, the three-year-old passed away without regaining consciousness, and an autopsy made the police classify it as a homicide. Hulu's 'Demons and Saviors' chronicles the horrific incident and follows the ensuing investigation that led straight to Amber's mother, Christina Boyer, and Christina's boyfriend, David Herrin. Well, with viewers now intrigued to know more about the tragedy, let's find out where David Herrin is at present, shall we?
Who is David Herrin?
Since Christina had a tough childhood, she ran away from her foster parents at 16 and married James Bennett. Unfortunately, he had a violent streak, and she later mentioned that she was abused physically, mentally, and sexually for almost three years before she left her husband. Christina even discovered her pregnancy around this time, and at 19, she became a mother to her daughter, Amber. Soon after, the mother of one met and got acquainted with Georgia native David Herrin.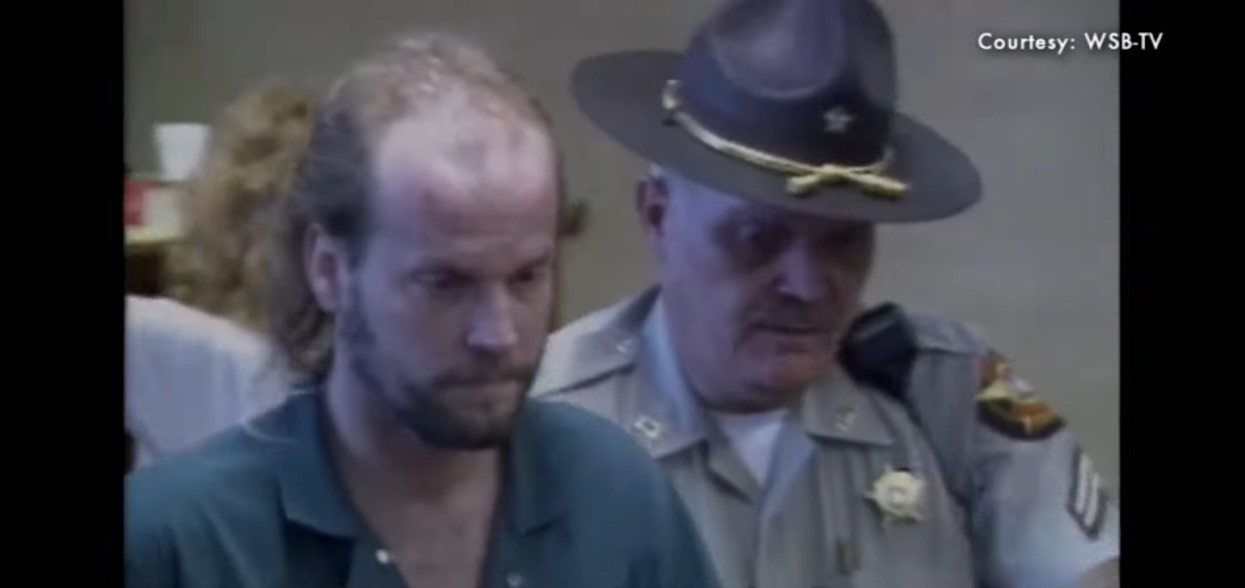 Once the two began dating, she moved into a house with her daughter in Carroll County, Georgia. People who knew Christina back then described her as a devoted mother who often put her child's needs above everyone else. She was also fiercely protective of Amber and was relieved when the child took a liking to David. Moreover, since Christina had to work to make ends meet, she had an arrangement with her boyfriend in which he would watch her daughter while she was at her workplace.
Although the couple led a very everyday life and nothing seemed out of the ordinary, things turned dark once Christina left for work on the morning of April 14, 1992. Like most days, David was left at home with Amber on April 14, 1992, while she drove to her workplace. However, when Christina returned, he met her at the door and claimed the toddler had fallen asleep and would not wake up despite his constant efforts. This made the mother of one quite anxious, and once she took Amber into her arms, she realized the 3-year-old was not breathing. That was when she rushed to a nearby hospital with her daughter, and even though the doctors gave it their all, they could not save Amber's life.
While Christina was surprised that David waited for her to come home instead of calling 911, medical examiners made a startling discovery during the autopsy. According to reports, Amber had multiple severe bruises on her body, and there were places where her skin had broken off. This immediately indicated a serious case of child abuse, and the police began a homicide investigation into the 3-year-old's death. When questioned, Christina claimed she was not present when Amber passed out and was informed of the situation only after returning from work.
The mother of one also mentioned that she took Amber to the hospital without wasting any time and would never even dream of hurting or abusing her child. On top of it, when questioned about the toddler's relationship with David, Christina stated that in the days leading up to the murder, she would have numerous injuries on her face whenever he looked after her. Yet, the boyfriend always explained that Amber had fallen down on her own, and he had no hand in the injuries. Although Christina and David insisted on their innocence, the police targeted their investigation and arrested them for the child's murder.
Where is David Herrin Now?
When presented in court, David continued to deny all involvement in the murder and pleaded not guilty to the charges against him. In the ensuing trial, the murder charges against him were dropped, but the jury convicted him on a count of child cruelty. As a result, the judge sentenced him to 20 years in prison in 1995. However, David did not have to serve his entire sentence as he obtained parole in 2011 and could regain his freedom. Since his release, he has maintained a low profile and minimal social media presence. Nevertheless, reports claim David still resides in the state of Georgia.
Read More: Amber Bennett's Murder: How Did She Die? Who Killed Her?