Despite the grim topics addressed in Max's 'David Holmes: The Boy Who Lived,' one cannot help but be influenced by the positivity exuded by the man on whom the movie focuses. We are, of course, talking about David Holmes, who served as Daniel Radcliffe's stunt double for the majority of the 'Harry Potter' franchise. However, a single mishap altered his life in an irreversible way, making him and his loved ones look at life with a whole new perspective. Despite the years that have gone by, David has retained his positive outlook towards life and remains close with his friends. With his heartwarming story still at the forefront of many minds, the public is eager to know what the former stuntman has been up to these days.
Who is David Holmes?
Born in 1981, David Holmes is the younger son of Sue and Andy Holmes. He grew up alongside his brother, Paul Holmes, and apparently always had a knack for adventurous activities. It is revealed in the Max documentary that his parents decided to enroll him in a gymnastics class at around the age of 5 in order to give him a good outlet to utilize his seemingly endless energy. Even at the young age of 11, David had started to dream about becoming a legendary stuntman, a dream he seemed to be right on track for.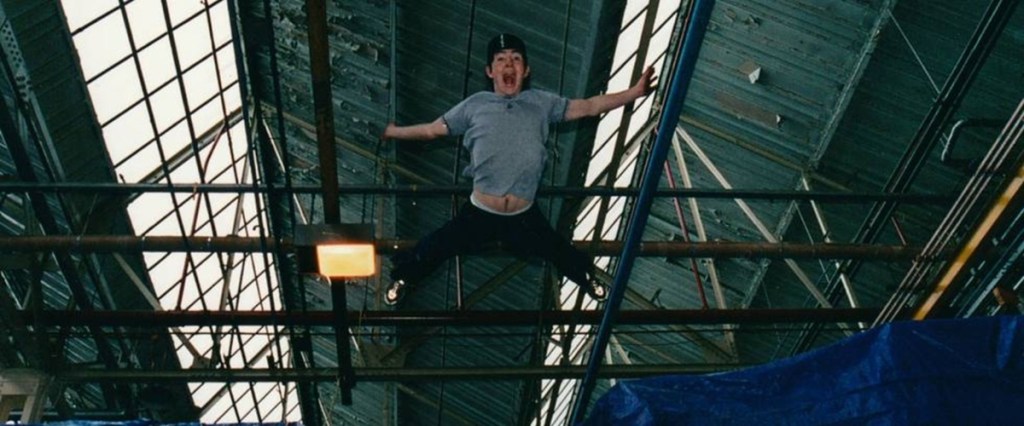 It was thanks to Greg Powell that David got his first job as a stunt double when he was hired at the age of 14 to work in the 1998 movie 'Lost in Space,' after he was picked from a selection of young gymnasts. According to Powell, the young stuntman was apparently always underfoot. About a couple of years later, Powell and David came into contact once more when the latter was asked to be a part of 'Bedazzled.' It was during his day on the set that Powell took David's contact information, apparently already planning on including the young gymnast in the 'Harry Potter' franchise.
While David knew that the 'Harry Potter' books had a huge following, he had not realized just how big the whole movie series was going to be. Working as Daniel Radcliffe's stunt double, David's job was certainly extensive. However, there was an issue that both Powell and David soon realized that they had to rectify. While filming the iconic scene from 'Harry Potter and the Philosopher's Stone,' where Harry Potter is introduced to the sport of Quidditch and shoots a bludger into oblivion, Radcliffe was apparently too amateur when it came to using a "beater's bat."
Hence, Radcliffe was transferred into David's tutelage, who was tasked with teaching the young actor the basics of physical exercises. However, the relationship between the two young teenagers was not exactly that of a student-teacher. While Radcliffe was in awe of the older boy who could do insane tricks, David realized that the other boy was not that much younger than him and decided to let him be a kid while teaching him the needed tricks here and there. This special form of tutelage allowed David and Radcliffe to form a sibling-like bond that persists even to this day.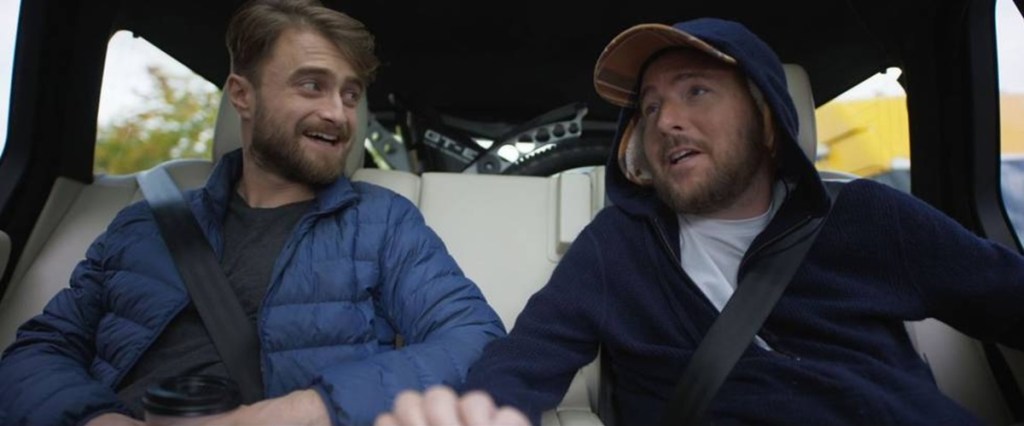 As years went by, David's work only increased, but he seemed to love every second of it. He proudly shared in the documentary how he was likely the man with the most hours on a flying broomstick in the world, given his job to rehearse not only his own stunts but also the ones that Radcliffe would do. He was also known for volunteering to check for some of the more dangerous stunts when needed.
However, things changed drastically in January 2009 when David was working in the pre-production process of 'Harry Potter and the Deathly Hallows: Part 1.' The stunt team was trying to find the right way to film the scene in which Harry is attacked by Dark Lord Voldemort's snake, Nagini. While trying to fine-tune the weight to be used that would allow Radscliife's character to be pushed into a wall, a fatal mistake was made, making David go too fast. As a result, his neck was broken, and he was immediately rushed to the hospital in order to get treated as soon as possible.
"I remember hitting the wall, my chest folded into my nose, and I was fully conscious throughout the whole thing," David recalled in the Max movie. Following his accident, he was diagnosed with level C6/7 tetraplegia, resulting in paralysis of his body below his chest. Despite the permanency of his situation, it did seem like David might be good to go home. However, shortly before he was to be discharged, David was diagnosed with a spinal cyst, which has led to further neurological complications. Over the years, his paralysis has worsened due to this very reason, but he has always tried to retain a positive outlook towards life.
Where is David Holmes Today?
While David Holmes' career as a stuntman may be over, he has not let it stop him from trying to achieve what he wants in life. Following his accident, David entered the world of automobile racing using a hand-operated vehicle, indicating that his love for adventure and sports still remains as true as ever. Additionally, he established Ripple Productions along with his friend, Amy Stares, in 2013.
On May 16, 2020, David released the first episode of 'Cunning Stunts, A Podcast Series' made in collaboration with Ripple Productions. While he serves as the main host of the show, he is often joined by Daniel Radcliffe as a guest host, and the two friends often discuss the nuances of the world of stunts and just how dangerous it all can be. David is a huge animal lover and has a kitten named Dr Dre and a dog named Rosie. Every year, in his honor, his friends organize the David Holmes Cricket Cup, with stars like Tom Felton, Matt Lewis, and Bradley James being frequent faces in these annual matches. the event is meant to raise funds for the to raise money for the Royal National Orthopaedic Hospital.
In the last few years, David has had to go through several surgeries given the worsening of his paralysis. he revealed how he was slowly losing feeling in his arms and was afraid that should a solution not be reached, then he might be unable to even use his mouth and throat. However, as of writing, it seems like David remains active in his personal and professional. With his friend Tommy Wells working as a care assistant, the former stuntman retains a positive outlook toward life and has never doubted that he si loved by those around him.
Read More: Where is Marc Mailley Now?