Among the many individuals who have been a crucial part of David Holmes' journey, Marc Mailley perhaps stands out the most. The stunt double's friendship with Daniel Radcliffe's former stunt double is explored in detail in Max's 'David Holmes: The Boy Who Lived.' Following the tragic end of David's chosen career, Marc also had to traverse a difficult while trying to be there for his friend in his time of need. Now, the people are eager to know more about the recent developments in his life.
Who is Marc Mailley?
Marc Mailley and David Holmes became close friends when the latter was about 18 years old. The two had met each other thanks to their shared interest in dancing. Marc recalled in the Max documentary how David would introduce himself as a 'Harry Potter' stuntman, something that he was apparently not much impressed by at the time given his lack of awareness regarding the magical franchise.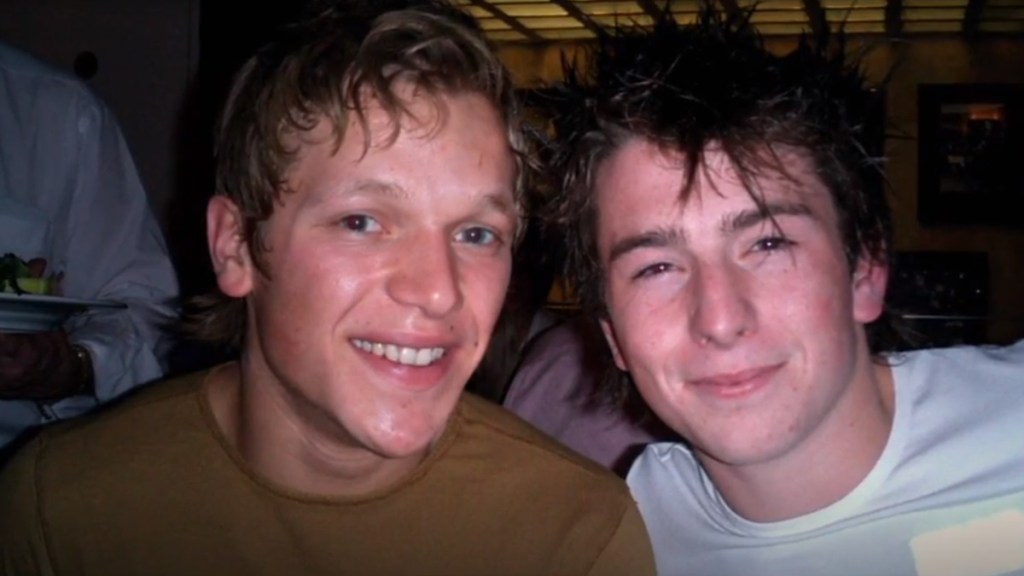 Soon, Marc and David were part of a dance group and would often perform at various clubs in London, England. However, things took a turn when David finally saw what Marc could do when he took him to a gymnastics club. At the time, Marc had plans to be a carpenter and was actually doing an apprenticeship for the same. However, David took his friend to the studio where the 'Harry Potter' films were being produced, quite sure that Marc's talents would help him find a place on the stunt team.
Greg Powell, who was the lead of the stunt team, was certainly impressed by everything that Marc could do, thanks to David's tutelage, and asked him to work with him instead of pursuing his career as a carpenter. Marc did indeed give up his previous plans and soon became a part of the iconic franchise. Soon enough, the new stuntman had also formed a good friendship with Daniel Radcliffe, and the three teenagers became thick as thieves.
In fact, both Marc and David had traveled to New York to see Radcliffe in 'Equus.' The three spent some quality time together, not realizing how their lives would be soon changed beyond imagination. Only weeks later, during the pre-production of 'Harry Potter and the Deathly Hallows: Part 1,' David suffered extensive injuries that led to him becoming paralyzed below his chest. The accident had actually happened right in front of Marc, and it is a memory he still cannot recall without feeling heartbroken.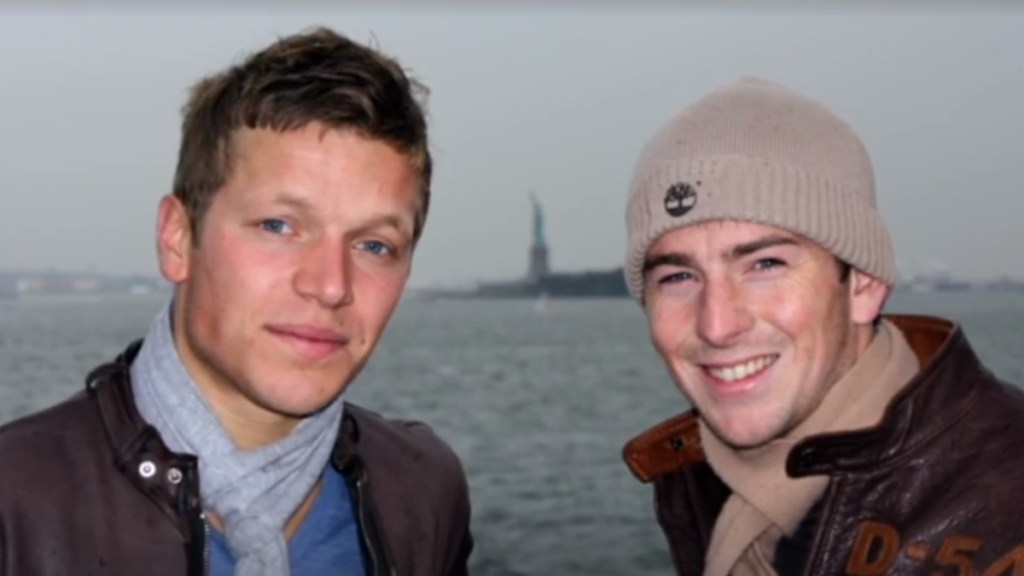 Following David's accident, he requested that Marc take his place as Daniel Radcliffe's stunt double. Prior to this, the latter had actually been offered the chance to be a stunt double in the Russell Crowe starrer 'Robin Hood.' In the Max movie, Marc shared how giving up that job to be in the 'Harry Potter' franchise was something that broke his heart. The decision was not hard because of any issues about a missed opportunity. Instead, Marc felt like he should not be there doing a job that should have David's.
According to Marc, the plan that he and David had envisioned saw him in 'Robin Hood' while his friend continued to be a beloved part of 'Harry Potter.' To see his friend lose his dream job and have to fill in his shows was something that tore Marc up. He stated how he hated dressing up as Harry Potter every time the job demanded, as it was a role that he felt should have belonged to David and that it only came his way because of the tragedy that befell his friend. Nevertheless, he performed his role as Radcliffe's stunt double in the last two 'Harry Potter' movies flawlessly.
Where is Marc Mailley Today?
Highly moved by the tragedy that befell David Holmes, Marc Mailley has now dedicated himself to making the world a safer place for stuntpeople. Affiliated with Stunt Aerial Specialists, he works as an Assistant Stunt Co-ordinator and Head Stunt Rigger. He works alongside fellow 'Harry Potter' stunt team member Tolga Kenan, and the two have remained vigilant to ensure that any life-altering accidents do not take place under their watch. Marc also partakes in the David Holmes Cricket Cup every year, an event conducted in honor of his friend to raise money for the Royal National Orthopaedic Hospital.
As for his personal life, Marc is happily married to Vicky Mailley. The two have been married for over 13 years, having been in a relationship for more than 18 years. Together, they are proud parents of four children, including Alfie (who turned 12 in July 2023), Frankie (who turned 11 in November 2023), and Reggie Mailey (who turned 5 in September 2023). Their youngest child is a sweet daughter named Tallulah "Lulu" Mailley who was welcomed into this world on May 3, 2023.
Read More: David Holmes: Former Harry Potter Stuntman is Now a Podcast Host