When David Josiah Lawson headed off to college in Arcata, California, from his native of Riverside County in 2015, no one could have ever imagined he'd end up losing his life within two years. After all, as carefully explored in 'Crime Junkie' Podcast's 'Murdered: David Josiah Lawson,' he was an ambitious, bright, and caring youngster with big dreams and no known enemies of any sort. So now, if you wish to learn precisely what transpired, along with its ensuing formal investigations as well as the overall complex aftermath, don't worry; we've got the essential details for you.
How Did David Lawson Die?
At the age of 19, first-generation Jamaican-American David had honestly managed to build a good, happy, pleasant life for himself as a Humboldt State University criminal studies sophomore. The truth is he was not only living in an off-campus apartment with some of his closest friends, but he was also a proud member of the Brothers United cultural group that was predominantly Black. He was thus simply leading the best possible life while even helping out at home nearly 700 miles away whenever possible since he did bear the title of eldest of three kids to a single mother.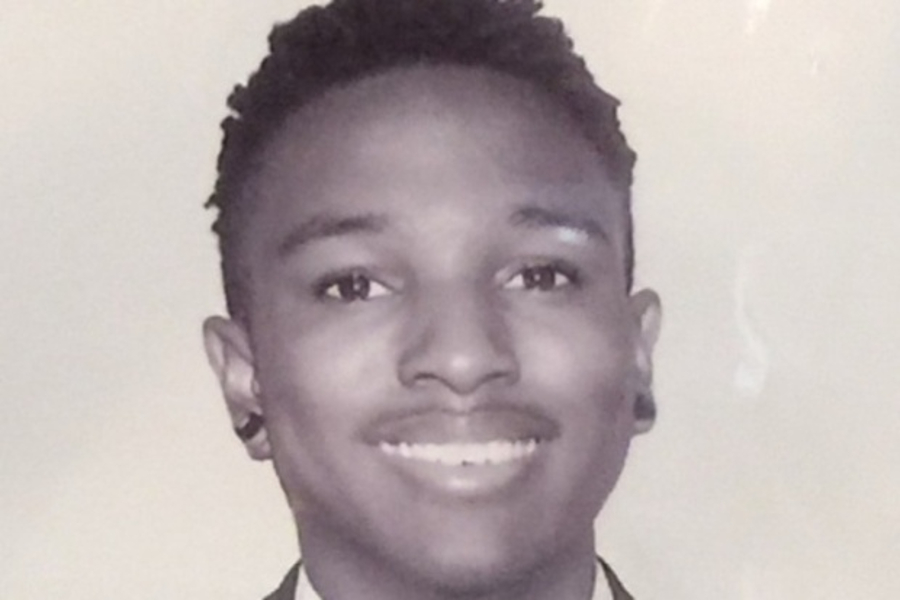 However, everything changed in the early hours of April 15, 2017, as David was stabbed multiple times while attending a house party at Spear Avenue, leaving the entire nation baffled to its core. The teen was actually immediately rushed to a local hospital thanks to fellow attendees calling 911 as soon as they noticed him lying in the front yard, but alas, nothing could be done to save him. He was hence pronounced dead at 4:07 am, with the official cause being the several penetrating wounds he bore from a 10-inch kitchen knife, in particular the one he took directly to his heart.
Who Killed David Josiah Lawson?
According to David's mother, Michelle-Charmaine Lawson, her eldest was senselessly slain after he and his friend group were accused of pocketing a rose gold iPhone 7 that was soon found. This group consisted of him, his almost a-year-long girlfriend Renalyn Bobadilla, his roommate Annalicia Johnson, and two brothers named Kyle and Kristoff Castillo on that night — all HSU students. They were five individuals, yet it did not make a difference as they encountered five others just as they stepped out the door to leave the party at around 3 am after staying there for merely an hour.
It was Lila Ortega, her boyfriend Kyle Zoellner, and their three friends who had stopped them before firing off the cell phone stealing accusation with the demand they turn out all their pockets. That's when Kyle Castillo asked the boyfriend to tell Lila to relax despite the fact her phone was the one missing, only for a fight to suddenly break out between her and Renalyn, per court records. This obviously led to both their partners joining in as well, yet it all broke off within a few moments without a mess — David, his girlfriend, and the two brothers actually managed to walk away.
Nevertheless, according to Renalyn's own testimony, she backtracked to confront Lila and another female once she realized her face was burning because she had been pepper sprayed. A witness noticed this argument and informed David of the same, just for him to state he was going to grab her so they could leave — the next moment, he was somehow wrestling with Kyle Zoellner. The duo was on the grass in the front yard, but by the time fellow friend Paul Wright arrived to break off the brawl, David had Kyle in a chokehold, yet it wasn't too strong as he'd already been stabbed.
Therefore, a bloodied Kyle was arrested almost as soon as authorities arrived at the scene, only for there to be a preliminary hearing to clarify whether his case would head to a jury trial or not. The proceedings began on May 1, 2017, merely two weeks following the incident, with the primary goal being to ascertain if there was enough evidence for the matter to even reach a verdict. There were testimonies from friends, witnesses, police officials, as well as medical professionals, but the final verdict was to have the charges against Kyle dropped for good since he could plead self-defense.
However, it's imperative to note that the murder weapon was recovered from under a car parked right near where David and Kyle were fighting, with the DNA covering it belonging to both men. There are also claims Lila had a bag of chef's knives in her apartment the following day; a bag she allegedly said was in the vehicle her boyfriend had driven to the party and was missing a knife. Moreover, although a witness could not positively identify the assailant, they did testify they'd seen David in an altercation just outside the Spear Avenue house before hearing the phrase, "Oh, shit, he has a knife."
On the other hand, there are allegations the knife or the area from where it was recovered had fiber evidence consistent with the clothing David's friends as well as girlfriend were wearing. The National Police Foundation has also since ascertained the Arcata Police Department's initial investigation was far from proper, starting with how they didn't even secure the entire crime scene. Plus, the lead investigator had no experience in homicides, Kyle's car was allowed to be driven home without a single search, and one witness changed her narrative at least three times.
The fact many witnesses and other possible suspects were essentially allowed to communicate with one another or walk away from the crime scene without a second glance didn't help either. As if this wasn't enough to complicate matters, Kyle was only questioned for a mere 15 minutes despite the fact it was evident that the blood on his clothes wasn't consistent with his injuries; it was much, much more. Yet as he has always maintained his innocence and no one has actually come forth to claim they positively saw him stab David to death, he remains a free, unconvicted man to this day.
We should mention that David's mother sued the city of Arcata and its Police Department on the grounds their investigation into her son's murder was inadequate, inept, and racially biased. On the other hand, even Kyle sued them on the basis they not just violated his rights but also defamed him by arresting, detaining, and prosecuting him unlawfully, which the city contested. Since then, both matters have been settled for $200,000, plus a $25,000 donation to a scholarship fund under David's name, and $700,000, respectively, yet the homicide sadly remains unsolved.
Read More: Christina Calayca: Found or Missing? Is She Dead or Alive?