Based on Ann Napolitano's eponymous novel, Apple TV+'s drama series 'Dear Edward' revolves around the family members of the Trinity Flight 1483 crash victims. Edward Adler, who travels with his brother, mother, and father, miraculously survives the crash and ends up with his aunt Lacey. A few of the family members of the dead passengers attend a series of support group meetings regularly, forming connections with one another. The first three episodes of the series, titled 'Pilot,' 'Food,' and 'Stuff,' depicts how the passengers' deaths affect their loved ones. The third episode ends with several unanswered questions, leaving the viewers puzzled about the same. Well, let us help you to make sense of those developments! SPOILERS AHEAD.
Dear Edward Episode 1, 2, and 3 Recap
'Pilot' begins with a group of individuals getting ready to board the Trinity Flight 1483 that travels from New York City to Los Angeles. Edward is moving to LA with his family which consists of his brother Jordan and his parents. Congresswoman Washington boards the flight right after her granddaughter Adriana resigns from her staff since she doesn't feel aligned with the nuances of politics. A budding actress takes the flight to audition for a role, leaving behind her daughter Becks in NYC. Dee Dee and her daughter Zoe are celebrating their birthdays while their husband Charles is traveling to LA on the same flight. Linda's boyfriend Gary is returning to his parents as well.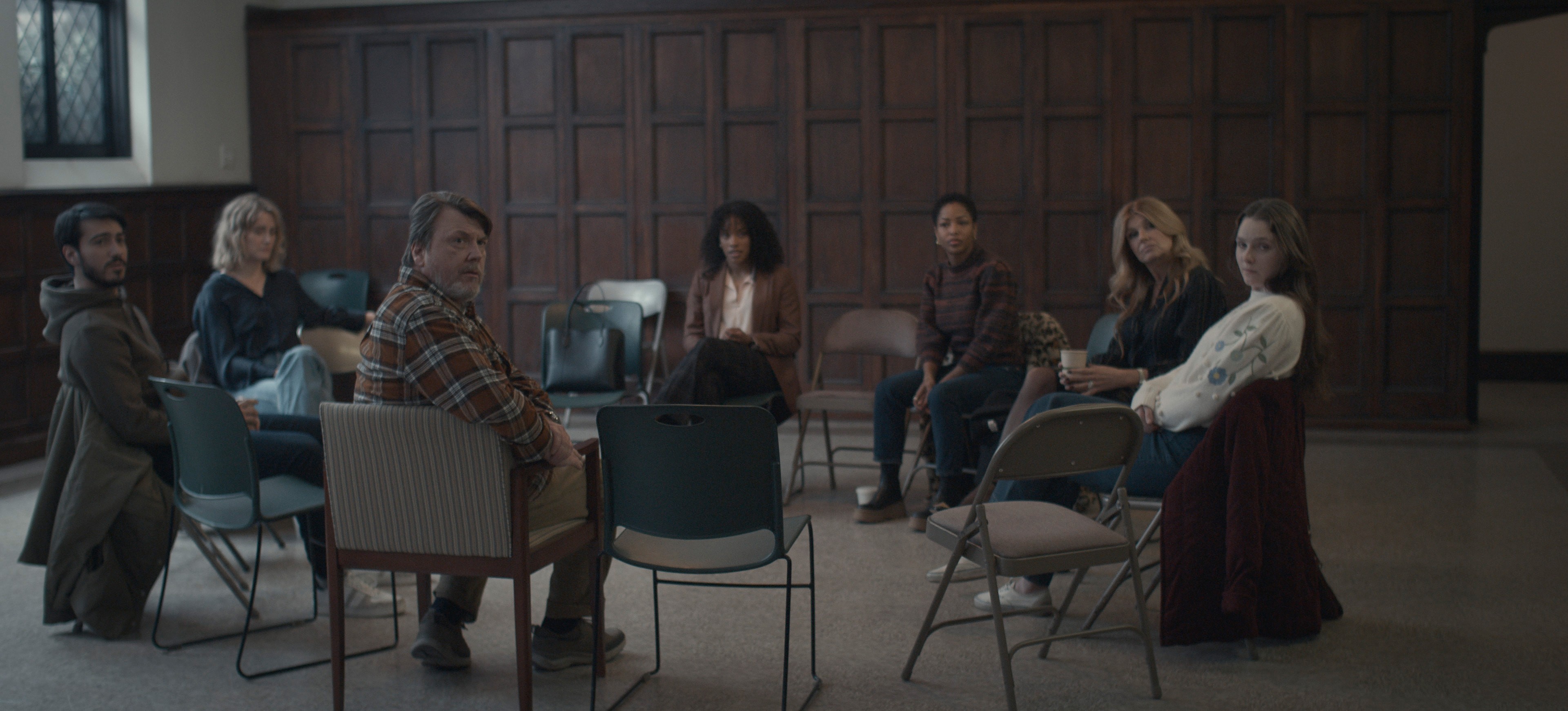 Due to a storm and the subsequent unfavorable weather, the pilots of the flight get forced to lead the aircraft to an emergency landing but the plane gets crashed in an open field in Colorado. Every passenger, except for Edward, dies due to the crash. 'Food' begins with Edward ending up at his aunt Lacey's house in Nyack. He hallucinates his brother Jordan while settling in at the house. Kojo, Becks' uncle, arrives in NYC from Ghana to take his niece to his home country but ends up staying in the city since her passport isn't ready yet. Adriana helps them to get the documents ready, only for her to eventually form a special bond with them.
Edward's doctor informs Lacey that the boy should eat and increase his weight if they want to avoid his hospitalization. While shopping for the food items he wants, a girl meets him and gives him the head of a toy/puppet. He also gets closer to Shay, the daughter of Lacey's neighbor. Dee Dee learns that Charles had been unemployed for more than a year, especially while dealing with an immense amount of debt. She also comes to know that he had a secret condo in LA. 'Stuff' begins with Shay and Edward trying to discover the toy head's meaning or significance. Shay finds out that the same is identical to the head of an object exhibited in a museum in Manhattan, which leads the two of them to the place.
Adriana decides to run for the congress election to follow in the footsteps of her grandmother. Kojo and Becks help her to garner public support. Linda flies to Los Angeles to meet Gary's parents and reveals to them that she is pregnant with their son's baby. The old couple asks her to stay with them for the unborn baby's sake but she decides against the same. Dee Dee arrives in Los Angeles and realizes that her husband lived in the city extensively. She gets a card written by Noelle to Charles from the latter's condo, which makes her think that her husband was having an affair with her.
Dear Edward Episode 3 Ending: What is the Letter to Edward About? Will He Read it?
While Edward spends his time with Lacey, the girl at the supermarket drops a letter at John and Lacey's house for Edward. John picks up the same and tries to find out who dropped the same but fails. Rather than keeping it for Edward to read, he keeps the letter in a box full of other letters the 12-year-old has received from the corners of the world. The mystery girl may have revealed her identity to Edward in the letter. Since the only thing she talks about when she meets him at the supermarket concerns Jordan, it is safe to assume that she knows Edward's brother well.
In the letter, the girl may have detailed how she knows Edward, likely through Jordan. If she was connected to his late brother, she might also know how close the two brothers were before Jordan's death. Jordan might have told her how he had got his little brother's back and sacrificed his admission to a school to be with the latter while he had been getting homeschooled. The girl may have realized that Jordan is an essential part of Edward's life, which can also be the reason why she is specifically sorry about Edward's loss of Jordan due to the plane crash that also killed his mother and father.
The letter may also include how much Jordan loved Edward. The girl must be believing that her words may help him deal with his brother's demise. However, John doesn't realize that the letter is not one among the many letters, which possibly express the senders' sympathies to him, he received in the name of Edward. Since he hides the same in a box, knowing that it will be overwhelming for his nephew to read them, Edward may not read the girl's letter anytime soon. Having said that, he may eventually read it since John hasn't destroyed it.
Is Charles Gay or Bisexual? Was He Having an Affair?
Upon confronting Noelle, Dee Dee learns that her husband has been a generous contributor and supporter of an LA-based LQBTQ+ organization. While going through his photographs, she also comes across a particular photo of Charles with another man while attending a party organized by the same organization. Since Noelle doesn't discuss Charles' sexual orientation, it is possible that nobody has a clear picture of his sexuality even if he is a queer individual. Since Charles has lived a parallel life, away from Dee Dee and Zoe, in Los Angeles secretly, it is clear that he had a secret and it can be that he was gay or bisexual.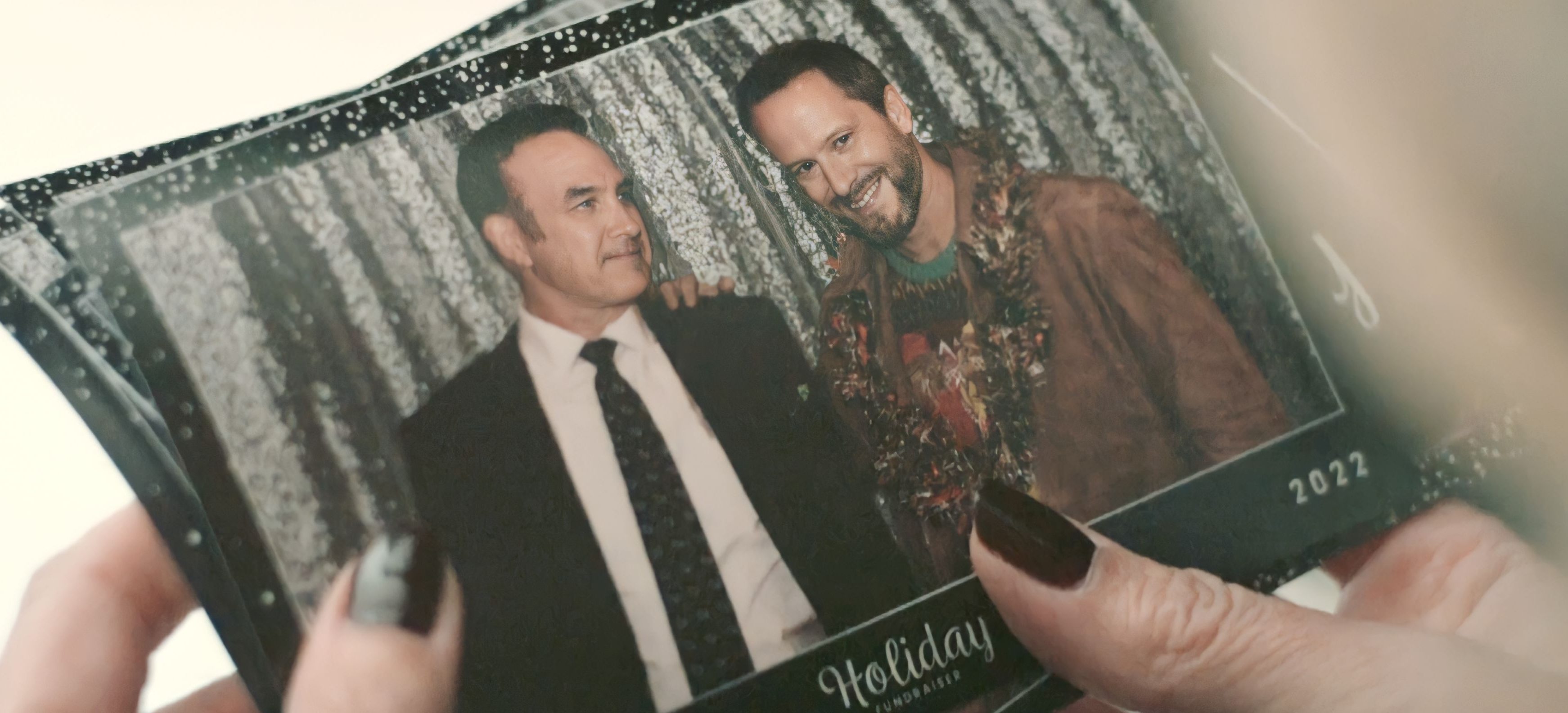 Charles' association with the organization could have been his way of spending his time with fellow queer individuals. He might have had an affair with the man in the photograph, which explains why he had a secret condo in LA. Charles could have been living with the unrevealed man at the place. Having said that, Charles loved Dee Dee and Zoe. That's the reason why he expresses his love for them while he faces death at a short distance. But he might haven't been able to hide his real sexual orientation and identity anymore. If that's the case, it isn't a surprise that he eventually distanced himself from his wife and daughter.
Read More: Where is Dear Edward Filmed?