Fans of reality shows cannot get enough of power couples who can command a room by simply walking in it, and Deborah and Stephen Hung certainly fit the bill. The duo features prominently in Netflix's 'Bling Empire: New York' and is known for its opulent lifestyle and eye-catching fashion. The bond between the couple certainly endeared them to the public as they stood together against any obstacle and were pretty open about their love for each other. Naturally, people are eager to know how the Hungs met and what is the current status of their relationship. If you are wondering about the same thing, do not worry because we have you covered!
Deborah and Stephen Hung's Journey
A successful man within the banking industry, Stephen Hang was attending a Versace show in Hong Kong, China, as a client. It was at this event that he met Deborah Valdez, a stunning model from Mexico who immediately captured his heart. At the time, she had just finished her law studies and was more than ready to give up modeling for a career as an attorney. However, the romance that blossomed between her and Stephen soon changed the course of her life from what she had imagined.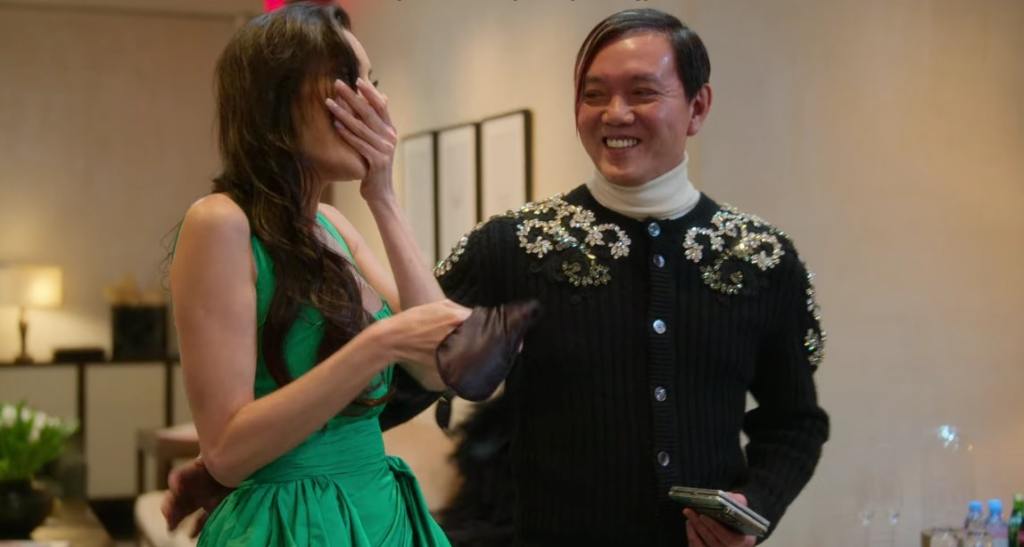 Even prior to meeting Deborah, Stephen was known in Hong Kong due to his immense wealth and had gained a reputation of being a playboy. Needless to say, when he got married to Deborah in January 2002, many in the public and media could not help but be skeptical. The wedding ceremony itself was apparently held at The Ritz-Carlton, one of the most beautiful hotels in Hong Kong. However, the fact that Deborah is about 24 years younger than her husband certainly did not do her favors when it came to her public image at the time.
In fact, many people speculated that Deborah, now Deborah Hung, had only married Stephen for his money. People even tried to typecast her in the stereotype of foreign beauty marrying a rich man, who many did not consider conventionally handsome. However, Deborah and Stephen forged ahead and did not pay much attention to the rumors surrounding their relationship. Soon enough, Deborah's modeling agency, Dreamodels, became highly successful and became a significant source of income for the Hungs.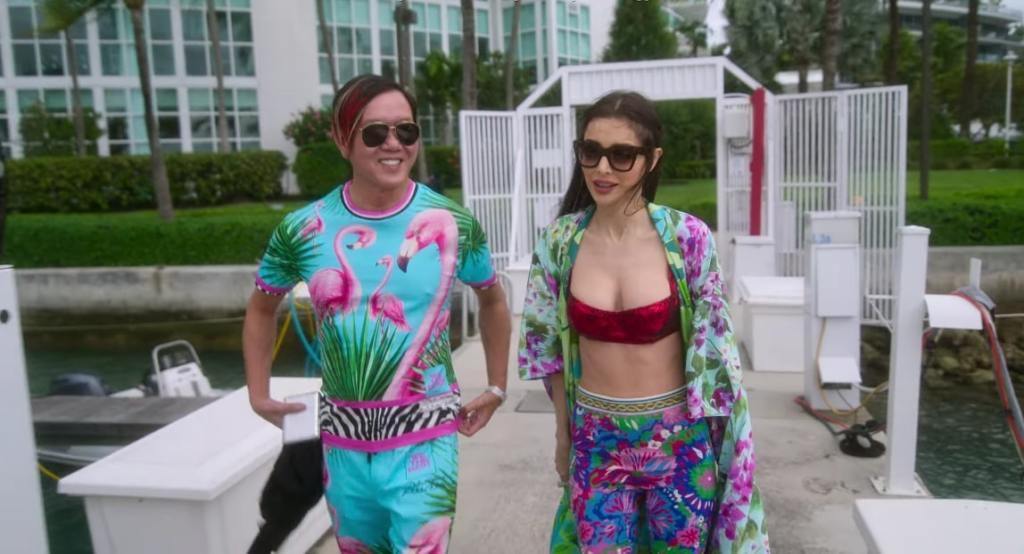 When the couple first appeared in the first season of 'Bling Empire: New York,' people could not help but admire their bond. Their love for each other has always been palpable to anyone who sees them on the screen. Additionally, they always support each other no matter the adversity and are never shy about showering their partners with love. With an impeccable sense of fashion and a collective wealth that one cannot help but admire, it is no wonder that the duo is the couple to look up to for many within the wealthier circles of New York.
Are Deborah and Stephen Hung Still Together?
Completing 11 years of marriage in January 2023, Deborah and Stephen seem to be extremely happy with each other to this day. The two often attend different events together and are especially active within the fashion industry. While many sources on the internet claim that the power couple has two children together, it does not seem to be the case. In fact, in season 1 of the Netflix show, the stunning model even talked about their plans (or an utter lack thereof, at least in terms of public knowledge) for future additions to the Hung family.
Apparently, since the moment Deborah and Stephen tied the knot, they have been constantly asked whether or not they would be having a child. According to the Mexican fashionista, the frequency of the question has seemingly increased in recent times, making her uncomfortable. "They don't know what is happening with me," she explained. "They don't know if I really want or I cannot, or Stephen cannot, or he doesn't want. People are just annoying." In other words, she deems this line of questioning insensitive and is honestly perfectly content to just be spending time with her husband and leaving an impact on the world. And Stephen's sentiments are no different.
Read More: What is Stephen Hung's Net Worth?