When Deputy Mason Moore spotted a speeding vehicle on Highway 287 near Three Forks in Broadwater County, Montana, he decided to bring it to a stop. However, little did he know that his sense of duty would make him lose his life forever. 'Dateline: On a Dark, Deserted Highway' chronicles the shocking murder and portrays how investigators brought the perpetrator to justice after a high-speed car chase. Let's delve into the details surrounding the crime and find out more, shall we?
How Did Deputy Mason Moore Die?
A deputy with the Broadwater County Sheriff's Department, Mason Moore was quite adept at his job. His co-workers and supervisors praised his work ethic and said he was ready to do anything in the line of duty to keep the county safe. Besides, even outside his profession, Mason was known to be a generous and upstanding individual who never hesitated to help others in need. People who knew him talked about his kindhearted nature and mentioned how his cheerful disposition allowed him to make friends quickly. However, no one had any idea about the tragedy that would befall the hardworking deputy.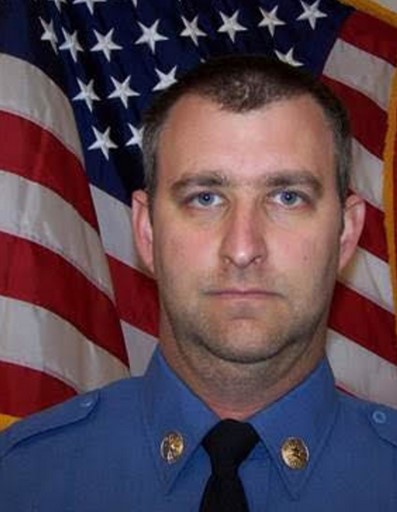 On May 16, 2017, deputy Mason Moore was out on his usual patrol on Highway 287 and looked forward to returning home to his family. However, as he neared the Three Forks area, he noticed an overspeeding car pass him by in a hurry. Mason immediately turned his sirens on and gave chase, hoping to warn the driver about his offense. However, instead of slowing down, the car increased its speed, forcing the deputy to keep up, and soon Mason saw a figure lean out of the passenger seat window before brandishing a gun and firing three bullets at his car.
All three bullets hit the windshield, and one of them struck Mason in the head, making it difficult for him to breathe. Video and audio recovered from the deputy's dashcam and radio showed how Mason was struggling to stay alive when the perpetrators returned and began shooting indiscriminately into the deputy's car. Some of these bullets also hit the injured Mason, and an autopsy later revealed that he died from multiple gunshot wounds. Besides, once the attackers realized Mason was fatally wounded, they made a quick getaway leaving the deputy to his fate.
Who Killed Deputy Mason Moore?
Although the police dispatcher knew that Mason was conducting a routine traffic stop, he was unable to get in touch with the deputy soon after. So instead of taking any chances, the dispatcher asked some nearby cop cars to check in on the deputy, and first responders arrived to find Mason dead inside his car. Subsequently, detectives took note of Mason's dashcam footage, which gave authorities a clear picture of the perpetrators. They also got a description of the attackers' car from the footage and spread the information around, asking nearby law enforcement officials to keep a lookout.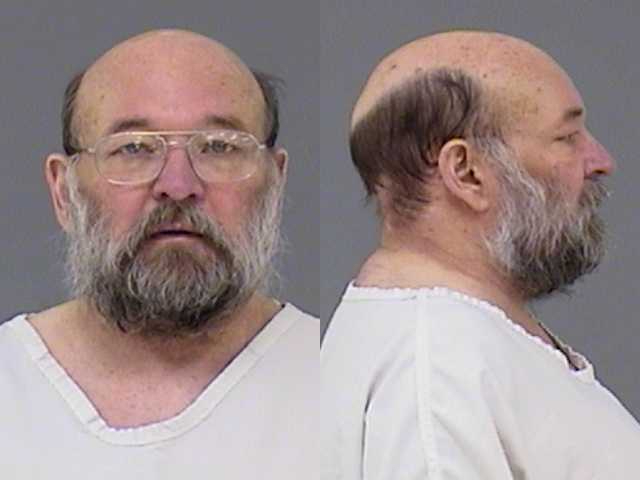 Eventually, about 30 minutes after the incident, police officers in Anaconda, Montana, spotted the suspects' car on Interstate 90 and gave chase. Although they immediately asked for backup, the perpetrators led authorities on a high-speed car chase to a place called Rock Creek, located 30 miles away from the city of Missoula. Once at Rock Creek, the pair opened fire on authorities, and one of the perpetrators lost his life in the ensuing shootout. Outnumbered and outgunned, the second attacker surrendered on the spot and was immediately taken into custody.
Once the police began looking into the perpetrators, they identified them as the father-son duo Lloyd and Marshall Barrus, who were known for their anti-government ideologies. Besides, authorities also confirmed that they had the father, Lloyd Barrus, in custody while his son, Marshall, lost his life in the shootout. When presented in court, Lloyd Barrus insisted on his innocence and claimed he never meant to kill the sheriff's deputy.
However, the jury believed otherwise and convicted him on a single count of deliberate homicide by accountability, along with two counts of attempted deliberate homicide by accountability. As a result, Lloyd was handed three concurrent life sentences without the possibility of parole in 2022 and currently remains behind bars at the Montana State Prison in Deer Lodge, Montana.
Read More: Why Did Marshall Barrus Shoot a Sheriff's Deputy?