When Broadwater County Sheriff's Deputy Mason Moore pursued a speeding vehicle on Highway 287, he had no idea that a routine traffic stop would lead to his death. However, Marshall Barrus had other ideas as he leaned out of the passenger's side window and shot thrice at the deputy's car, one of which hit Mason in the face. 'Dateline: On a Dark, Deserted Highway' chronicles Mason Moore's gruesome murder and portrays how Marshall and his father, Lloyd Barrus, led the police on a high-speed car chase. Let's delve into the details behind the crime and find out why Marshall shot a sheriff's deputy, shall we?
Who Is Marshall Barrus?
Not much is known about Marshall's early life, although reports claim that both he and his father, Lloyd Barrus, are originally from California. Besides, from the looks of it, Marshall seemed to have gotten his violent streak from his father, as the show stated how Lloyd loved to pick fights with cops whenever possible. According to sources, Lloyd often involved himself in shootouts against law enforcement officials, and the dateline episode even mentioned that he has been in and out of prison multiple times because of a lengthy criminal record.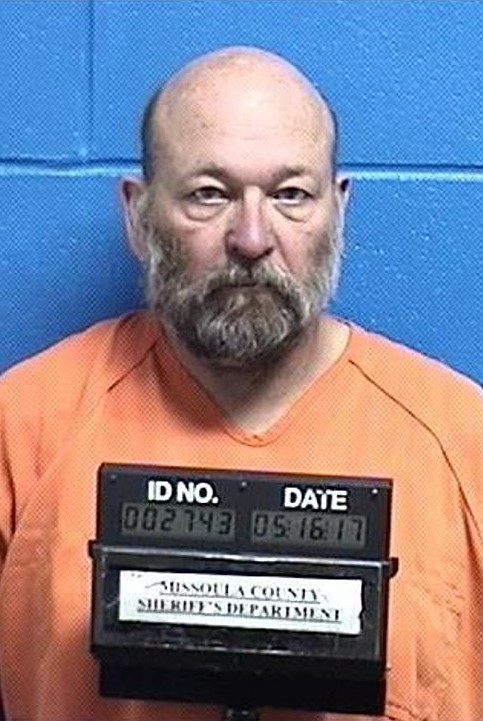 On top of it, the father-son duo shared a common hatred for the law and allegedly entertained anti-government ideologies. On May 16, 2017, Lloyd was driving their SUV down Highway 287 while Marshall rode along in the passenger's seat. As the vehicle neared the Three Forks area, they noticed Deputy Mason Moore out on his regular patrol. Soon after, Lloyd sped up and overtook the deputy's car, forcing Mason to give chase.
However, while the deputy believed the offender to be a speeding driver, he soon noticed Marshall leaning out of the passenger side window with a gun in hand. The very next moment, Mason felt three bullets pierce through his windshield, and one of them hit his head, making it difficult to breathe. Unfortunately, the injury forced the deputy to bring the car to a stop, but Lloyd and Marshall circled around before shooting incessantly into Mason's vehicle, killing him on the spot.
Why Did Marshall Barrus Shoot a Sheriff's Deputy?
Detectives haven't been able to find a reason behind Marshall's actions, but they believe he killed Mason because of his hatred for the police force. For starters, both Marshall and his father, Lloyd, enjoyed harassing police officers wherever possible and were known for getting into shootouts with the law. Besides, reports claim that shortly before the incident, Marshall had said something about going on a suicide mission, and many believed he was talking about killing an officer of the law.
However, from the looks of it, the attack on Mason was purely impulsive, as the deputy was caught in the crosshairs of a bloodthirsty killer. When first responders reached Mason Moore, the deputy had already passed away, but detectives managed to get a description of the suspects' car from his dashcam video. This information was relayed to all local police stations, and about 30 minutes after the attack, officers in Anaconda, Montana, spotted the same vehicle driving along interstate 90.
Though Marshall and Lloyd had several cop cars behind them, they led the police on a 130-mile-long chase to Rock Creek, located 30 miles east of the city of Missoula. Once in Rock Creek, Lloyd and Marshall engaged authorities in a shootout, but the latter lost his life in the ensuing firefight. Seeing no other way out, Lloyd surrendered shortly after and was taken into custody. Eventually, Lloyd was convicted of a single count of deliberate homicide by accountability as well as 2 counts of attempted deliberate homicide by accountability, which fetched him 3 concurrent life sentences without parole in 2022.
Read More: Where is Lloyd Barrus Now?