As a documentary series living up to its title in nearly every way conceivable, Netflix's 'How to Become a Cult Leader' can only be described as equal parts baffling, intriguing, and haunting. That's because it incorporates not just archival footage but also exclusive interviews with key figures to really shine a light upon the way even the hard skeptics can find themselves allured. Amongst them was actually Diane Benscoter — so now, if you simply wish to learn more about her, her experiences, as well as her current standing — we've got the essential details for you.
Who is Diane Benscoter?
It was in the early 1970s when aspiring journalist Diane first came across members of The Unification Church (aka The Moonies), only to be captivated by their tack to attaining new members. "I was walking down the street and someone handed me a banana with a flyer wrapped around," she revealed in the original. "It said, 'Walk for world peace. 150-mile walk from Omaha to Des Moines.'" The then-17-year-old admitted cynic thus smelled a story and decided to tag along their 5-day march, just to soon find herself surrounded by a kind of adoration she'd never felt before.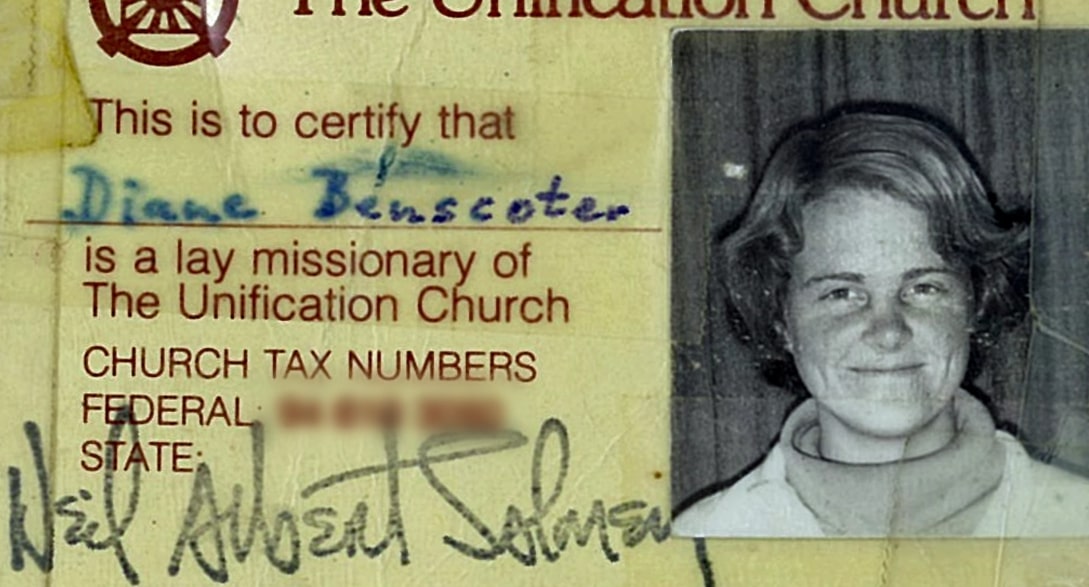 Diane continued, "During this walk, there'd always be two people that would really be interested in my life walking with me. They wanted to know what I cared about, what I wanted to do with my life. No one had given me this attention, maybe ever." Though little did she realize she was actually being "love bombed," a special technique carefully utilized by the church members to begin indoctrinating her as an unsuspecting recruit, followed by church lectures regarding their ideologies/beliefs every evening.
It was admittedly at the times of these lessons that Diane ultimately had epiphanies regarding the Unification Church's founder/Korean religious leader Sun Myung Moon being a messiah, making her genuinely relate to her encircling company. Then she met this higher-up, seemingly divine executive himself — "All the members were crying; they ran and fell down at his feet and kissed his shoes," she candidly expressed in the production. "It was like this beautiful scene of adoration" — and he had her hooked.
Diane was actually a young, idealistic girl looking to make a difference in this world while still trying to fit in and have a sense of belonging, which is precisely what the followers grasped onto to have her join. Yet thankfully, this once small-town youngster had her family protecting her, meaning they consistently made efforts to help free her from the Church's apparent "control" before eventually managing to arrange a successful "deprogramming" session five years down the line — she was 21 when she left.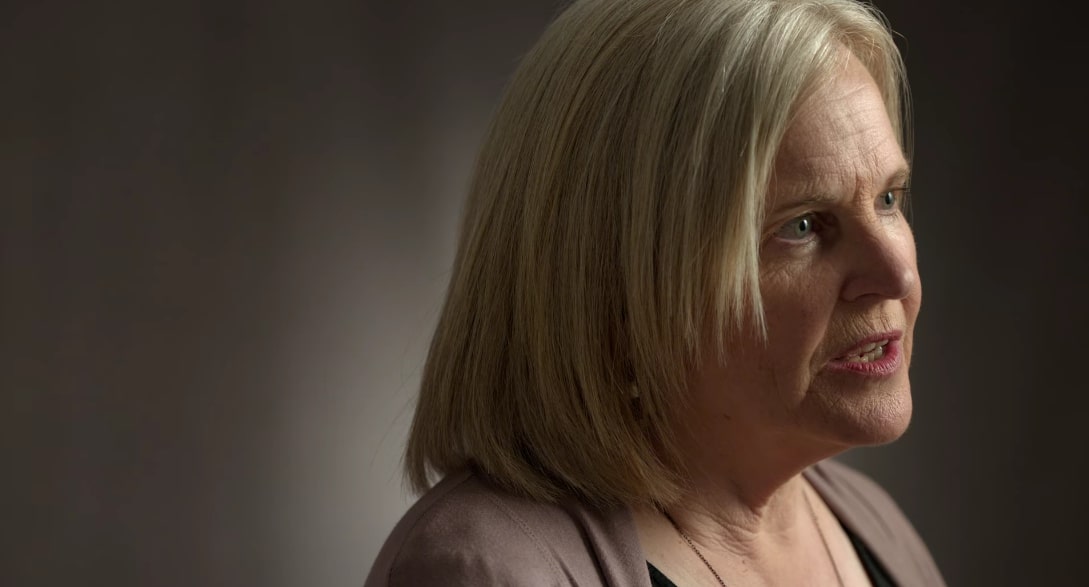 That's when Diane realized she had in fact been a part of a cult, one that definitely had a business aspect attached to it. "We were told we needed to raise money in order to create a Kingdom of Heaven on Earth because that's where the power was," she elucidated in episode 6 of the docuseries. "[Moreover], there was a lot of emphasis in the Unification Church for big events [like mass weddings]. They raised Moon's profile such that everyone's attention was drawn to him. He really wanted mass adoration."
Where is Diane Benscoter Now?
Once everything was over, Diane realized there might be countless others like her whose brief moments of vulnerability somehow landed them in religious groups, and so she set on a path to help them recover. She gradually got back on her feet by landing a job at a cult rehabilitation center, which soon got her into deprogramming too — although her initial efforts in this field were utterly illegal as it was involuntary deprogramming.
Diane hence found herself in prison for a brief while in 1988, driving her to leave deprogramming counseling behind to become an expert in psychological manipulation (whether in cults, gangs, hate groups, or terrorist organizations). And the former tech-help entrepreneur has since managed to achieve incredible success here; the author, facilitator, as well as speaker actually has a Ted Talk, a YouTube Channel, a book entitled 'Shoes of a Servant,' and she's the Founder/Executive Director of Antidote.
Read More: Where Are Ex-Unification Church Members Lisa Kohn and Teddy Host Now?